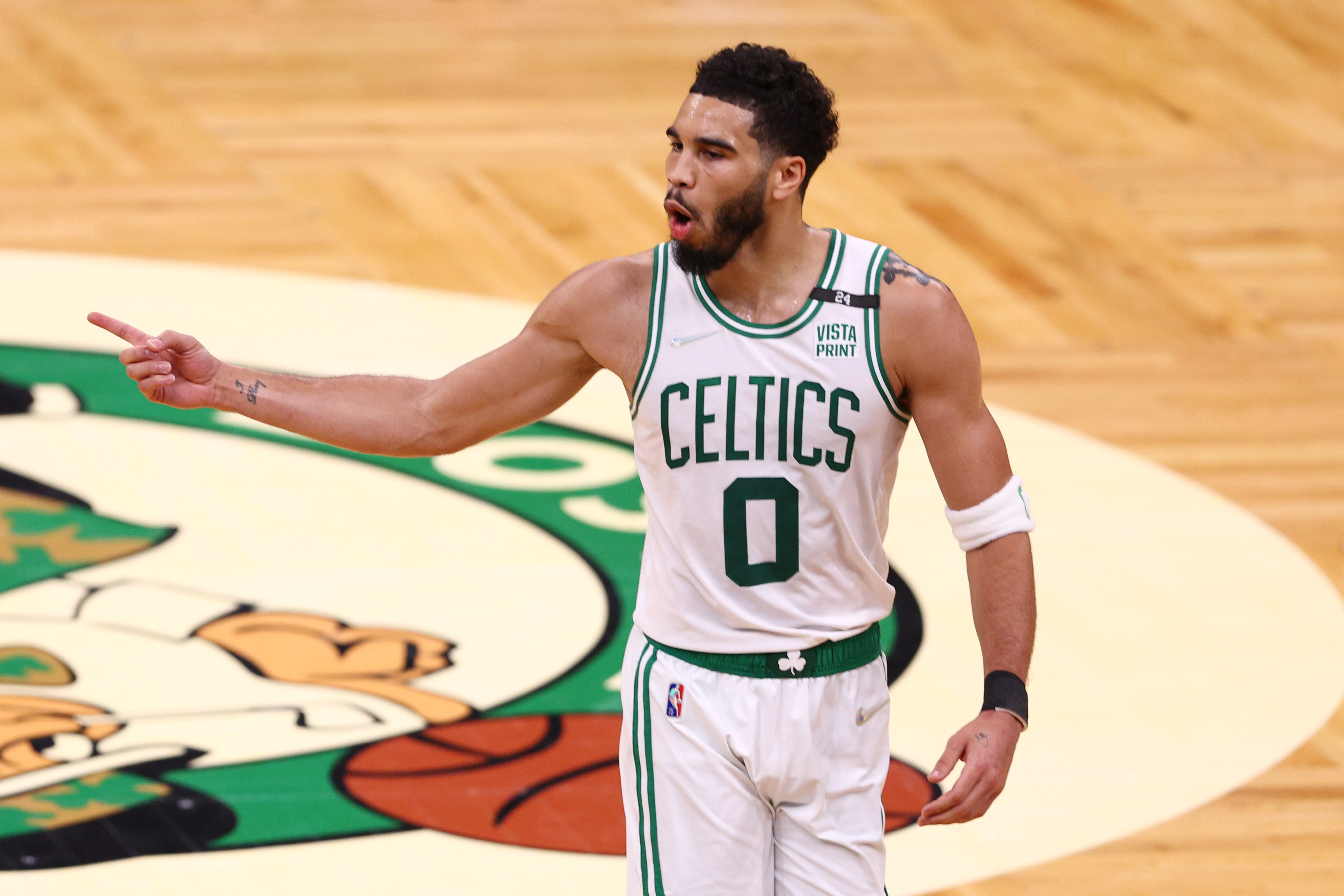 Jayson Tatum Wows Seattle Crowd, Promises to Return With a Fan Favorite After Event Cut Short
Boston Celtics star Jayson Tatum said he'll make a return trip to play in Seattle in next year's CrawsOver.
It's been quite some time — 15 years to be exact — since basketball hype in Seattle was this big. Two of the NBA's biggest stars were on hand Saturday to take part in the CrawsOver Pro-Am League. Boston Celtics star Jayson Tatum teamed with LeBron James and several other basketball icons to put on a show before basketball-starved fans in the Pacific Northwest.
Tatum was on his way to a big night, having put up 20 points by the second quarter before the game had to be called. Condensation kept building on the court, and league founder, Jamal Crawford, a 20-year NBA veteran, called the game. After the game, Tatum promised the crowd he'd be back again and said he'd even bring a fan favorite with him.
Jayson Tatum and LeBron James put on quite a show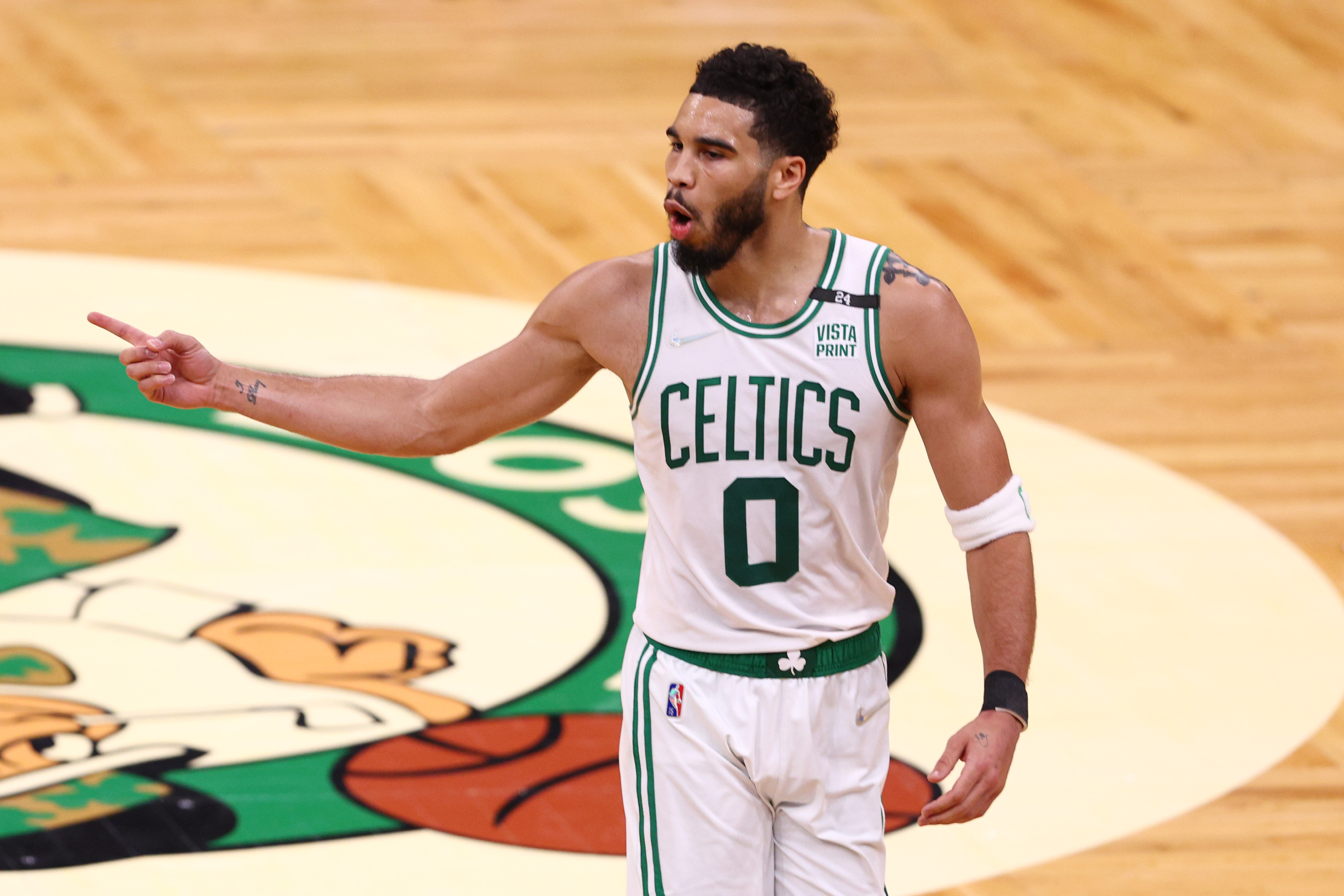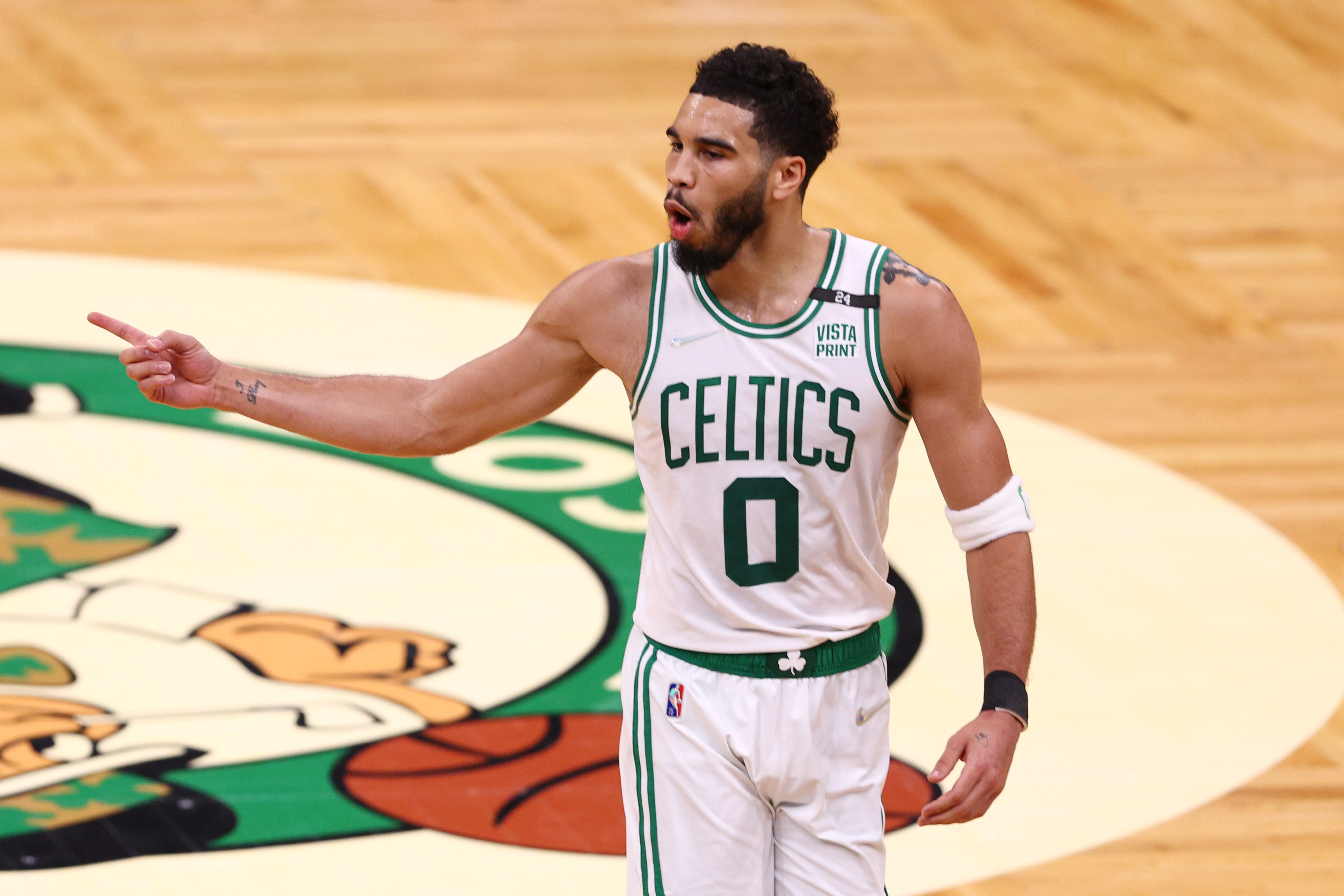 After Tatum and James committed to participate in the CrawsOver, Seattle hoop fans showed their excitement by lining up outside the campus of Seattle Pacific University for the free-admission event. Some fans camped out overnight to make sure they got a chance to see players like Tatum, James, two-time All-Star Isaiah Thomas, Chet Holmgren, Paolo Banchero, and more.
Seattle hasn't seen NBA talent like James and Tatum since 2007, when the Seattle SuperSonics were around. In 2008, one year after drafting current Brooklyn Nets star Kevin Durant with their top pick, the Sonics moved to Oklahoma City.
This weekend gave Seattle a chance to relive its NBA days, if only for a short period. It was even shorter than expected.
Tatum and James played together. The Celtics star fed James with a lob on a fast break that James finished to the delight of the crowd. Tatum had 20 points before the game was halted in the second quarter.
According to ESPN condensation on the court wreaked havoc, threatening the safety of the players. Crawford made the decision to call the game.
"You don't get a day like this often, but it's my job to protect everybody's safety," said Crawford, per ESPN. "On the court, I couldn't risk those guys taking a chance of getting hurt. It's not worth that. It's supposed to drive inspiration and give hope and they did that. The job was accomplished."
Tatum said he'll be coming back to Seattle
Crawford apologized for the abrupt ending. He said it needed to be done. The three-time NBA Sixth Man of the Year winner said the CrawsOver event still provided fans with a night to remember.
"Obviously, everybody didn't get in, and everybody probably could never get in," he said. "We tried to do the best we can. We tried to provide an experience that we've never had before. I thought that overall it was great because I think it's moments and memories that the kids will never forget."
After the event, Tatum took to Twitter to thank the crowd for the electric atmosphere. He also said he'll return to Seattle to play again. This time, he'll bring a friend.
"SEATTLE!! Appreciate the love atmosphere was crazy!! Hate it had to end that way. I truly appreciate y'all fr," he tweeted. "I'll be back and make sure I bring Deuce with me!"
Deuce, of course, is his 4-year-old son. The younger Tatum has become his own star, sometimes stealing the spotlight from his father. He's a fun-loving kid who always seems to be the center of attention when cheering on his father.
Seattle may not have gotten the full Tatum treatment this weekend, but next year, it will get a double dose of Tatums.
Like Sportscasting on Facebook. Follow us on Twitter @sportscasting19 and subscribe to our YouTube channel.