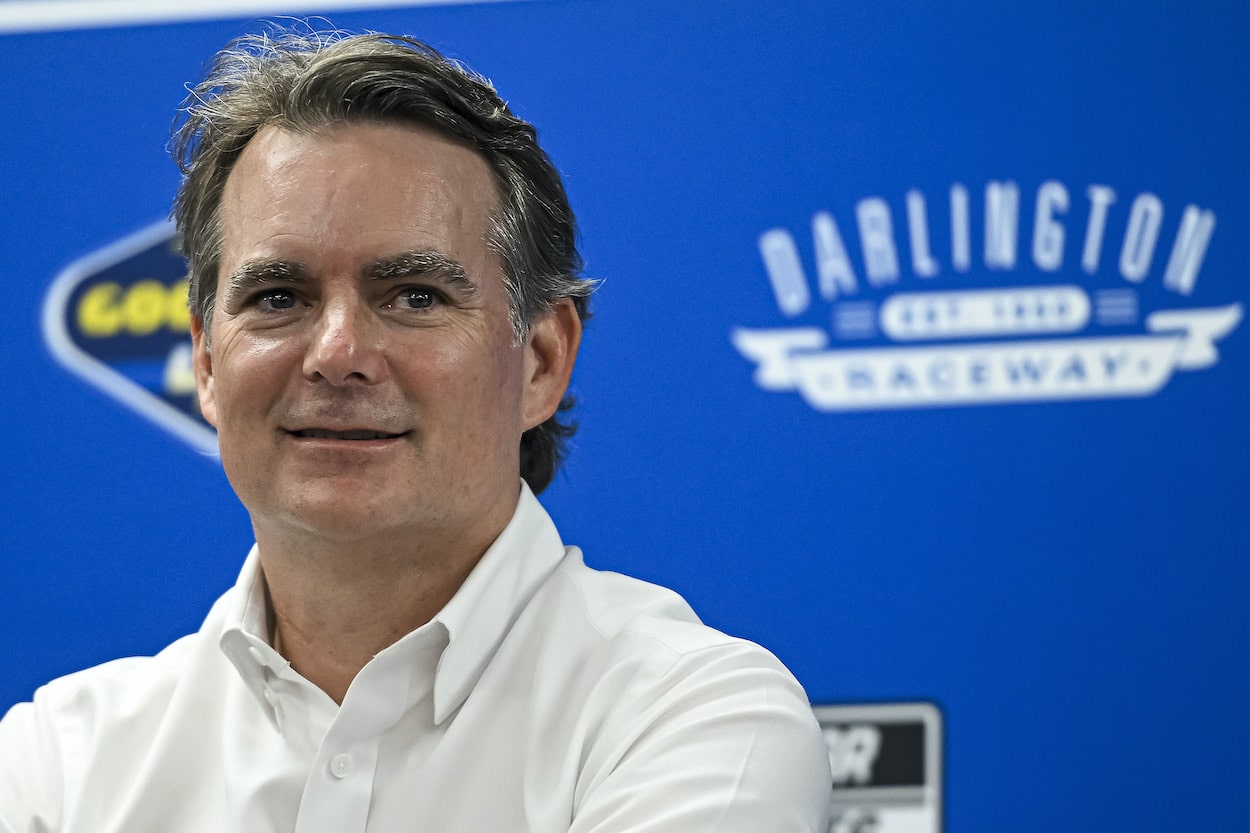 Jeff Gordon Doesn't Hesitate in Calling Out NASCAR for Getting It Wrong Late at Darlington and Video Evidence Doesn't Lie
Jeff Gordon didn't hesitate after the race at Darlington to call out NASCAR for getting a late call wrong and video evidence confirms the HMS executive is right.
Jeff Gordon was in a celebratory mood on Sunday at Darlington Raceway after William Byron won for a third time in his Hendrick Motorsports No. 24 car this season. While happy with the winning result, the HMS vice chairman didn't hesitate in expressing his frustration with NASCAR for one incident that happened late in the race with Ross Chastain, and it wasn't for the contact that ruined the No. 5 car's day. 
Jeff Gordon talks about Ross Chastain and Kyle Larson contact
After Jeff Gordon watched William Byron win for an impressive third time in the season's first 13 races, the four-time Cup Series champion joined the No. 24 team in Victory Lane to celebrate. During his time there, SiriusXM NASCAR Radio's Claire B. Lang caught up with the Hall of Famer and talked about Byron's performance, but also asked him about what happened on a late restart when Ross Chastain blocked Kyle Larson into the outside wall while the pair ran first and second, the move ending both of their chances at a good finish.
"It is a unique situation because of our ties with Chevrolet and key partners like the No. 1 car and Hendrick. We all work together like we do with Childress and Trackhouse," Gordon said. "So it makes the dynamic very, very difficult because we're all trying to share information and make the whole group better and stronger. And I think we are because of it. 
"That's why we're as competitive as we are, but when you get a competitor that is like Ross, putting it that far out on the edge, maybe taking it too far, that's something he's going to have to deal with because I think the other competitors are really taking notice. You just can't make that many enemies out there. I hate to see that, but I also know these guys are racing hard, trying to win, and the fans certainly got a show."
Gordon calls out NASCAR for getting it wrong on restart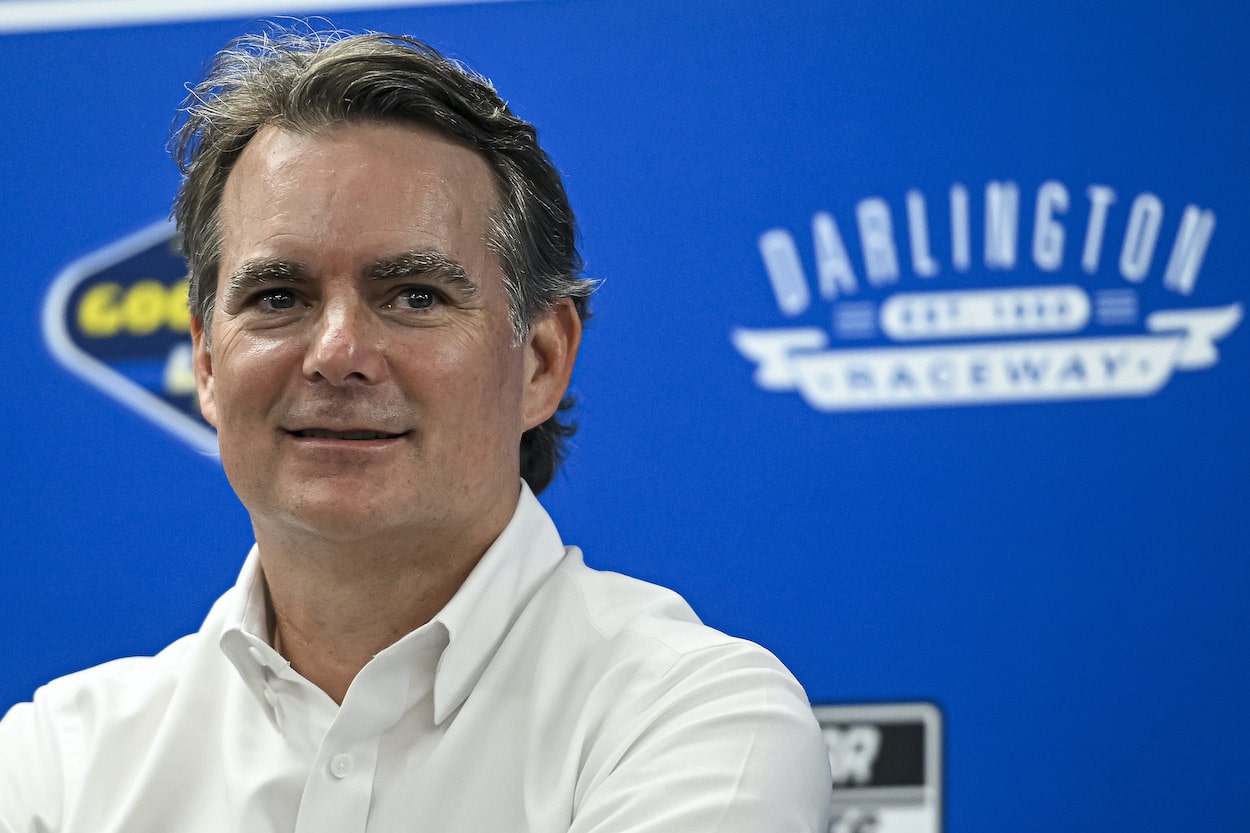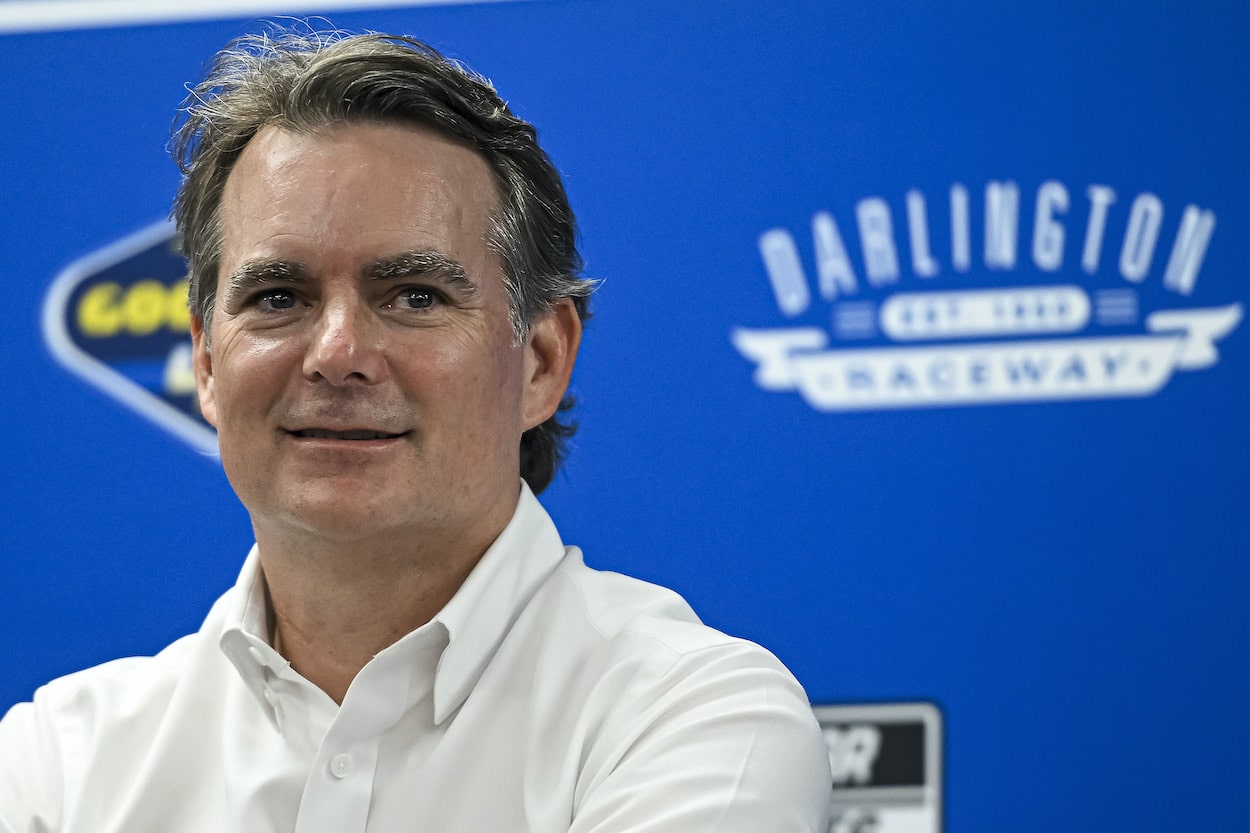 When Lang pressed Gordon on what could be done about it and whether or not HMS might talk to Chevrolet to address the situation, the former driver answered the question but first brought up something that happened on a previous restart before the contact between Larson and Chastain and how the sanctioning body got it wrong. 
"I think NASCAR completely missed the call on the restart," Gordon said. "I think that was a jump start by the No. 1, but that's a whole other situation."
According to Racer.com's Kelly Crandall, NASCAR reviewed the restart and said "it was close," but there was no infraction. 
When Lang talked to HMS vice president of competition Chad Knaus in Victory Lane later in the post-race celebration, he said data indicated Chastain had jumped the restart. 
Clint Bowyer pointed out Chastain's jump on restart
While the sanctioning body said the restart was close, the video evidence tends to agree with the two HMS executives and shows Chastain out front at the drop of the green flag. It was so obvious that Clint Bowyer pointed it out right when it happened.
"Man, Chastain, that was a pretty good jump from the outside there, the second-place car," the broadcaster said just before Martin Truex Jr. and Joey Logano started a big crash behind the leaders. 
Another interesting side note: NASCAR's official YouTube video of the extended highlights from the Darlington race inexplicably leaves out that specific restart, which is especially odd considering how the crash that followed made a big impact on the race.
Things that make you go hmm.
To stay up to date on the latest happenings in NASCAR, including breaking stories you can't find anywhere else, follow Kyle on YouTube and Twitter.