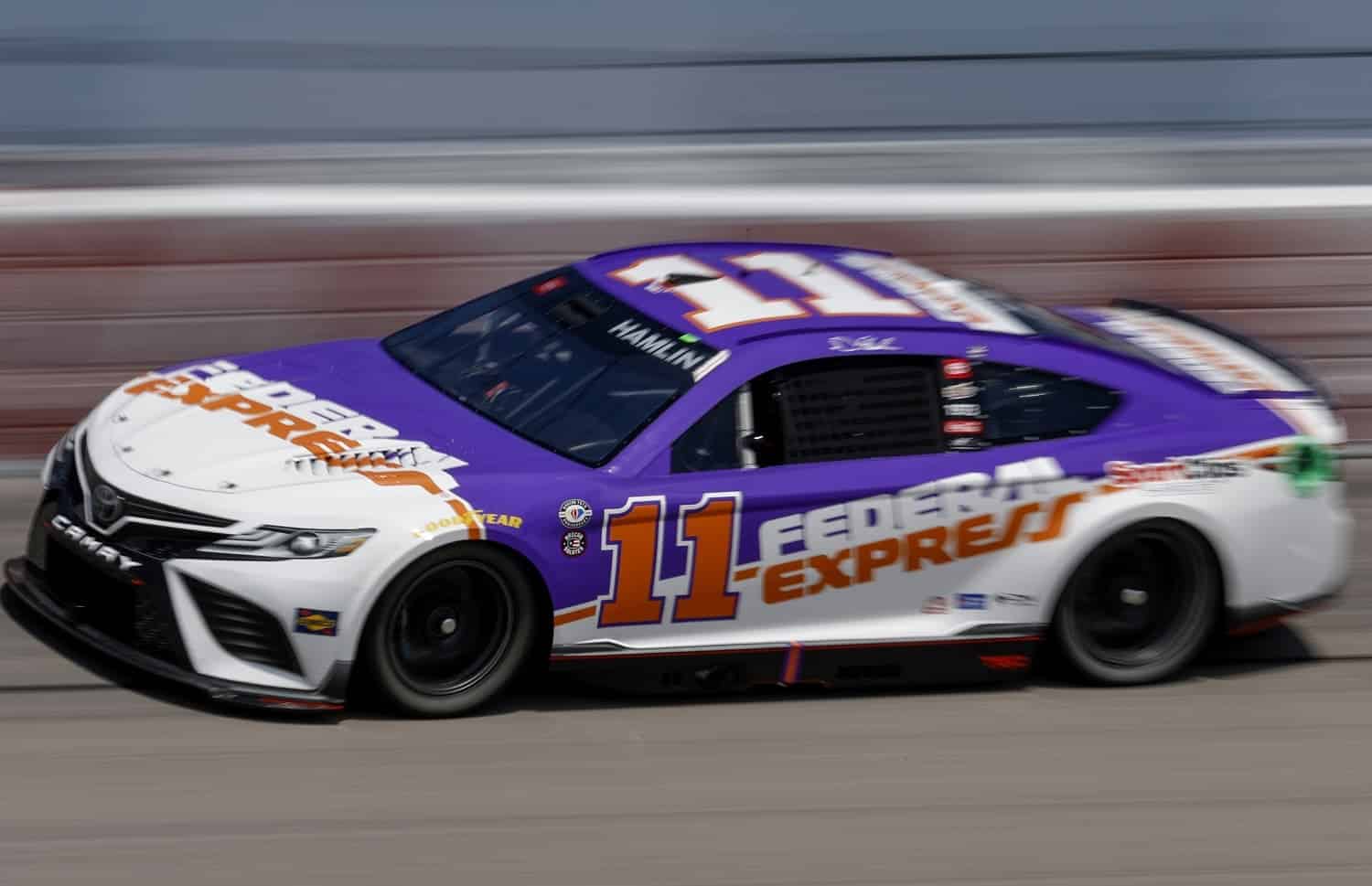 It's Going Down at Darlington: Denny Hamlin vs. Ross Chastain Will Deliver
Denny Hamlin's FedEx Toyota will be up against Ross Chastain's Worldwide Express/UPS Chevy at Darlington.
It's gotten personal between Denny Hamlin and Ross Chastain these past two NASCAR seasons. Now, it's business. Actually, it's other people's business.
Chastain and Hamlin have competed head-to-head in the Cup Series for wins and playoff positions. When they square off Sunday at Darlington Raceway in the Goodyear 400, they'll be proxies in the fight for superiority in the business of package delivery.
It may sound silly, but there's a little bit of pride as well as bragging rights on the line when Hamlin's No. 11 FedEx Toyota takes on Chastain's No. 1 Worldwide Express/UPS Chevy.
It's throwback weekend at Darlington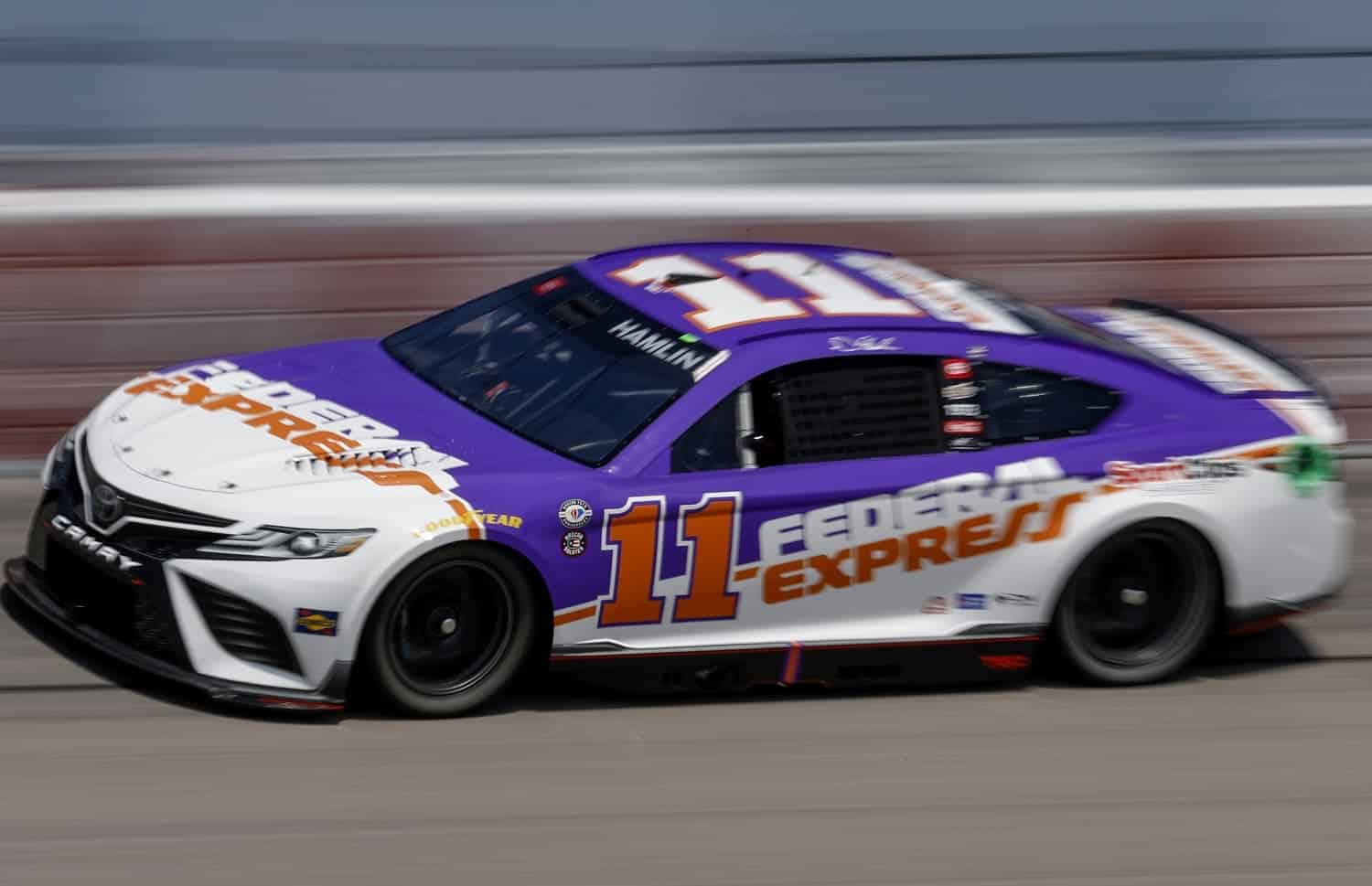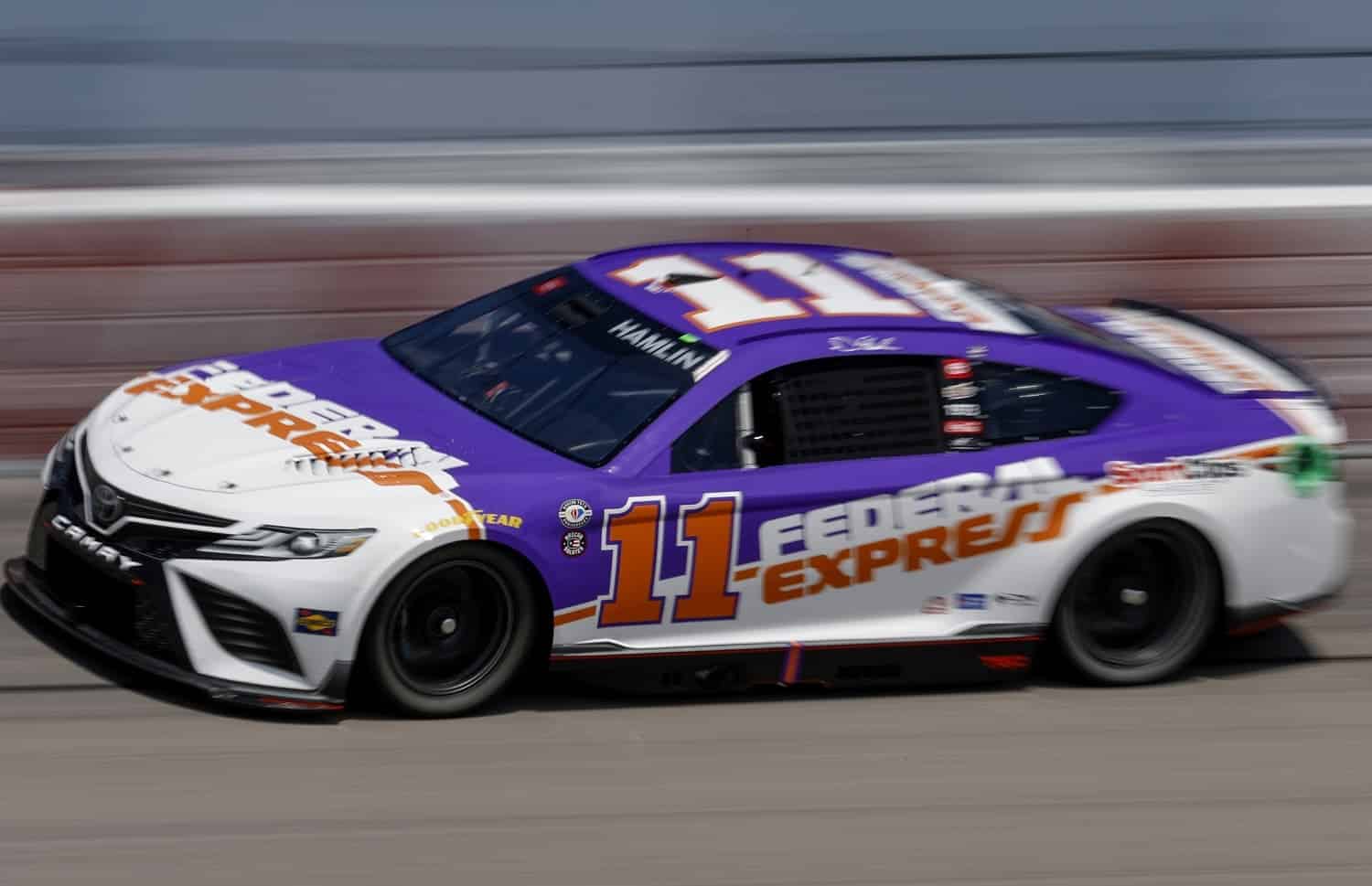 Motor oil brands, breweries, and restaurant chains routinely sponsor cars in the NASCAR Cup Series, often in the same race as business competitors, creating natural rivalries as their respective drivers battle for the lead and precious TV exposure for their benefactors. Heck, every weekend's race is a clash between Chevy, Ford, and Toyota, each hoping you visit one of their dealer showrooms the next time you're in the market for a new car. Never mind the fact that the Next Gen car bears minimal resemblance to consumer lines of cars.
Most recently, Wendy's joined NASCAR by sponsoring Noah Gragson, twice putting him head-to-head with 23XI Racing cars sponsored by McDonald's. On April 24, 2002, Bubba Wallace finished 17th and Gragson 20th at Talladega. At this season's Daytona 500, Wallace placed 20th and Gragson 24th in their rival paint schemes.
Now, FedEx vs. UPS takes center stage during throwback weekend at Darlington at a time when Denny Hamlin and Ross Chastain are anything but chummy. The paint schemes may be throwbacks, but the animosity between the drivers is fresh.
UPS reappears in the Darlington throwback race
FedEx has been with Denny Hamlin's NASCAR Cup Series cars since October 2005 as the primary sponsor of his car in nearly 600 races, including for the Joe Gibbs Racing driver's victory last weekend at Kansas Speedway.
However, FedEx has only been on the No. 11 Toyota six times this season, leading to speculation the company, which has been cutting costs, could be on its way out of NASCAR the same way that Mars, Inc., departed JGR and Kyle Busch after the 2022 season. Hamlin is in his contract year with JGR, creating further intrigue.
The parcel delivery service is on Hamlin's car again this weekend at Darlington Raceway, where FedEx will be going up against UPS. That's because Trackhouse Racing sponsor Worldwide Express is showcasing a throwback to the Dale Jarrett days at Michael Waltrip Racing.
Jarrett was the face of the UPS presence in NASCAR from 2001-08. David Reutimann and David Ragan drove at Rousch Fenway Racing with UPS backing from 2008-11, but Big Brown's last Cup Series appearances were one race per year with Carl Edwards from 2012-14.
Denny Hamlin and Ross Chastain don't get along on the track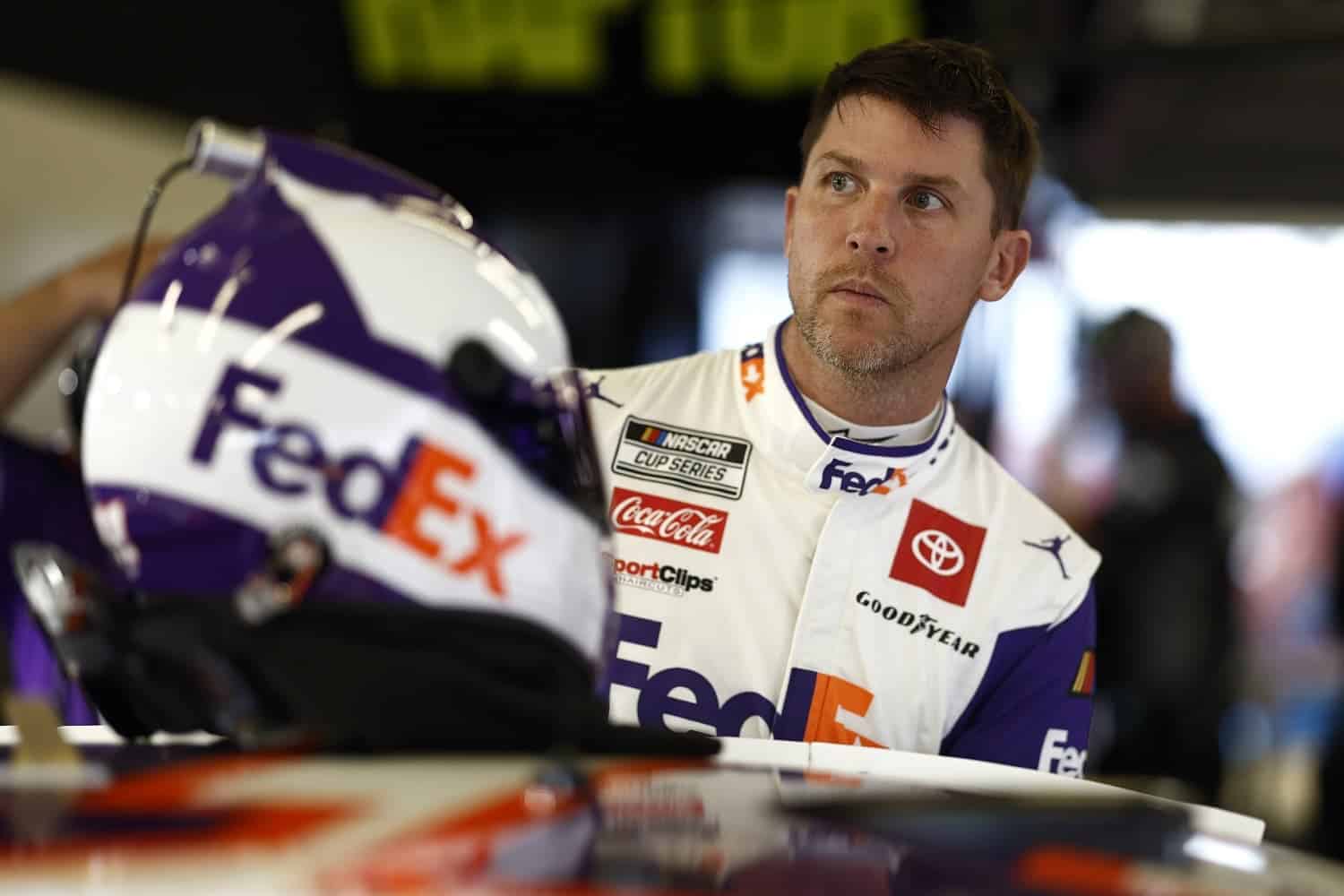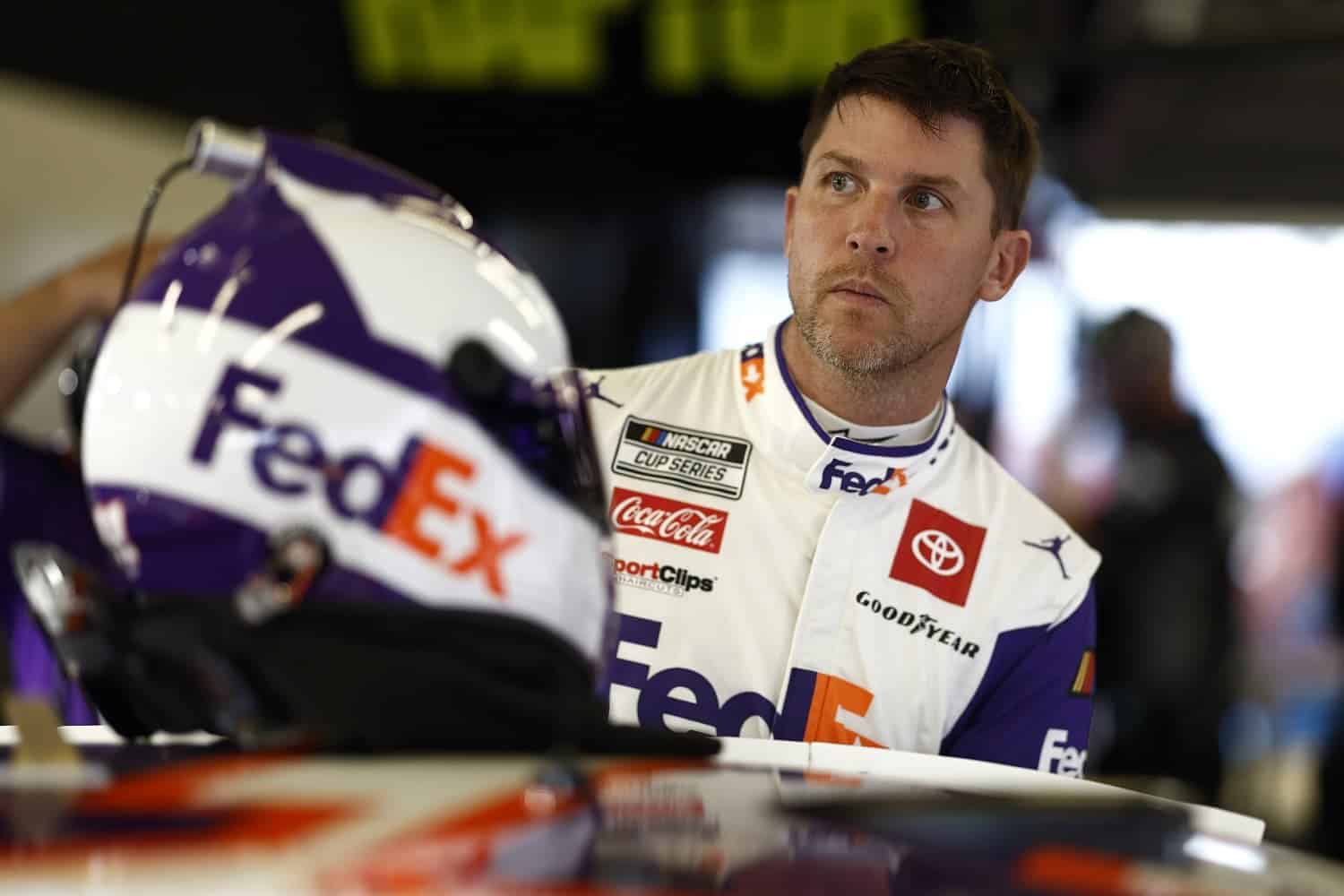 Ross Chastain was earning a reputation for being in the middle of things a little too often, even before last June's race at World Wide Technology Raceway at Gateway, where he crossed paths with Denny Hamlin.
The fireworks began on Lap 66 when Chastain drove into Hamlin's left-rear bumper, taking the No. 11 Toyota up the track and into the wall. Though his car was damaged and needed extensive work, Hamlin finished the race.
Once Hamlin realized his day was ruined, he began looking for opportunities to jam up Chastain on attempted passes. Race officials eventually told Hamlin's team that their driver had made his point. Still, he found ways to keep getting in Chastain's way without wrecking him.
Chastain finished eighth but knew afterward he'd created issues for himself.
"It's one thing to do it once, but I just kept driving into guys, and at this level, I'm supposed to be better than that," he said in a TV interview right after the race.
A month later at Atlanta Motor Speedway, Chastain spun Hamlin on Lap 247 of the scheduled 260. Chastain finished, and Hamlin ended up 25th. Afterward, Hamlin said he didn't intend to cut Chastain a break in future encounters.
Hamlin's vow started playing out in July at Pocono, where he squeezed off the top lane ahead of Chastain, who ended up in the outside wall. And, of course, there was the 2023 spring race at Phoenix, where Hamlin was losing places on the white-flag lap and opted to grind the No. 1 Chevy into the wall instead of racing cleanly to the finish line. It ultimately cost him $50,000 and 25 points in the standings.
Got a question or observation about racing? Sportscasting's John Moriello does a mailbag column each Friday. Write to him at [email protected]