The Beef Between the Bubba Wallace and Noah Gragson Teams Is a Fresh Daytona 500 Sideshow
Give them time, and Bubba Wallace and Noah Gragson will undoubtedly find people they can tick off all by themselves. Both are good at that. For now, however, it's the NASCAR Cup Series drivers' sponsors who are locked in a Daytona 500 food fight.
Their beef is over beef, and they're apparently not willing to "meat" each other halfway.
McDonald's has some Cup Series competition again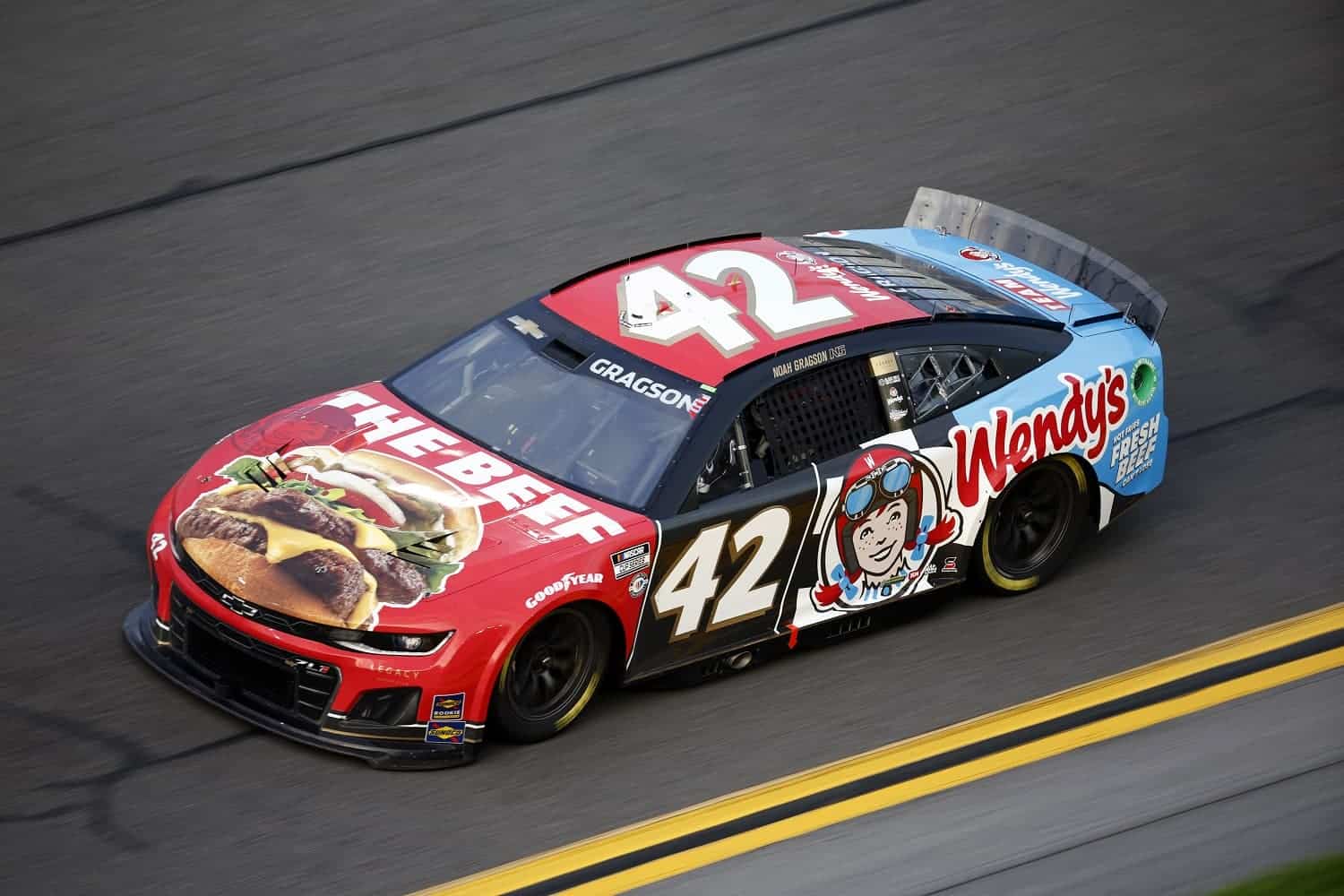 McDonald's has been sponsoring Cup Series cars in NASCAR since 1973, when it plastered its logo on the Chevys of Benny Parsons and Nels Miller, and the world's best-known burger chain scored its first win with Jimmy Spencer in 1994. The company has been a primary sponsor more than 500 times, and Bubba Wallace is currently their guy.
Hardee's bowed out in 1997, and Burger King left in 2015, so McDonald's has pretty much had the NASCAR burger space to itself recently. But that started to change last year when Wendy's sponsored Noah Gragson at Talladega.
Now, Wendy's is back this weekend with Gragson in the Daytona 500, and the other chain doesn't like it. The result was a McFlurry of verbal jabs.
The Daytona 500 fight between McDonald's and Wendy's is snippy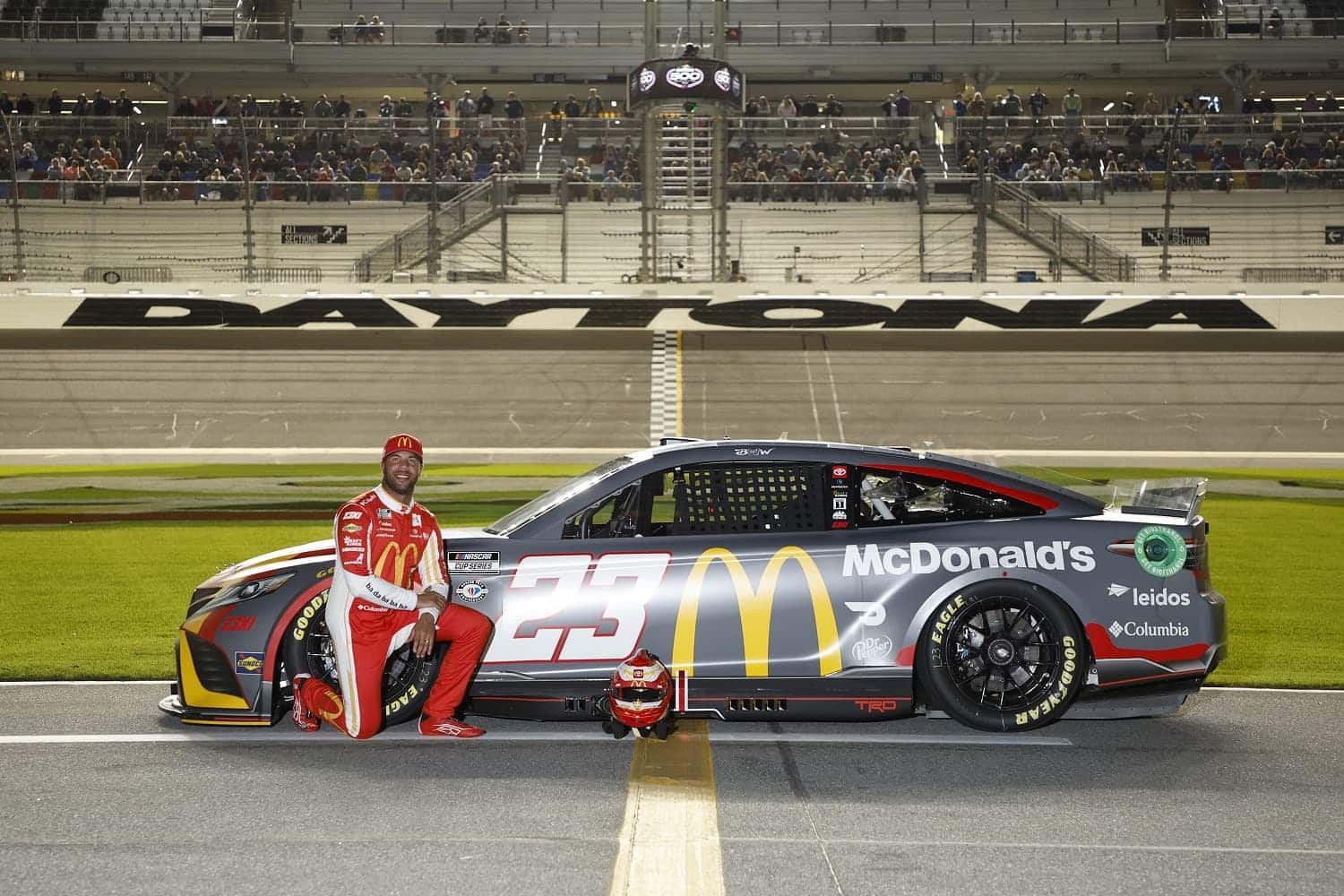 Wendy's and McDonald's have taken notice of each other's wraps this week on Cup cars for the Daytona 500, and they're getting testy. It's not on a Ross Chastain vs. Denny Hamlin level, but it is a matchup of heavyweights with a combined total of more than $50 billion a year in sales, according to QSR.
Wendy's does roughly a quarter of the sales volume that McDonald's does but brought all the bluster in could mustard, er, muster. While its rivals went with the golden arches motif on Bubba Wallace's Toyota, Wendy's slapped a delicious-looking burger on the hood of Noah Gragson''s Chevy.
"We're proud of Noah Gragson's No. 42, the beef car, and fans have been praising the paint scheme on social all week long," Wendy's marketing executive Carl Loredo told Sports Business Journal. "We can't say the same goes for our McBland competitors. At Wendy's, we don't cut corners."
23XI Racing responds by pointing to the scoring pylon
Wendy's taking a shot at its bigger, older fast-food competitor did not go unchallenged, though McDonald's did not get involved directly. Instead, the response came from Steve Lauletta, president of 23XI Racing, Bubba Wallace's team.
"Beauty is always in the eye of the beholder so appreciate your thoughts @carlloredo," Lauletta wrote on social media. "I can tell you our focus @23XIRacing is on results so pretty happy with our 11th place qualifying result last night…you?"
Wallace did qualify 11th, which was 17 places ahead of Gragson, who's beginning his first full Cup Series season after 18 appearances last year with three teams. Following the duels on Thursday, Wallace was slotted into 15th and Gragson into 22nd on the starting grid.
Got a question or observation about racing? Sportscasting's John Moriello does a mailbag column each Friday. Write to him at [email protected]