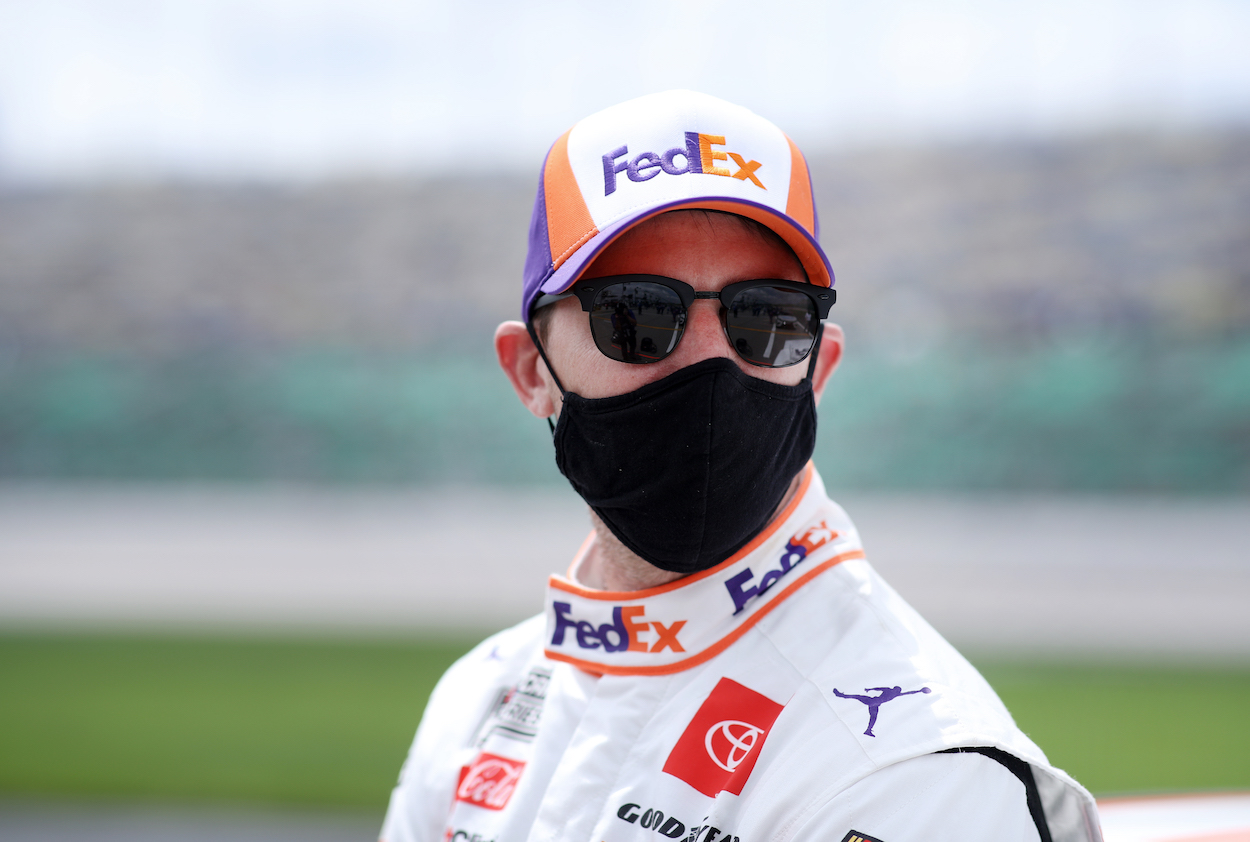 Jeff Gordon Doesn't Hold Back and Calls Out Denny Hamlin for His Inability to Win Races in 2021 and Season Championships
Jeff Gordon called out Denny Hamlin for no wins in 2021 and no titles in his entire NASCAR Cup Series career.
Denny Hamlin has unquestionably been the most consistent NASCAR Cup Series driver in the 2021 season with eight top-5 finishes. Despite that success, none of those races have resulted in a trip to Victory Lane. During Fox's prerace show before the race in Kansas, four-time Cup Series champion-turned broadcaster Jeff Gordon called out Hamlin not only for his inability to win races in 2021, but his overall lack of championships in his career. 
Denny Hamlin strong 2021 season absent any wins
Denny Hamlin started the 2021 NASCAR Cup Series season with high expectations and hoping to make history and win the Daytona 500 for the third consecutive year. Hamlin finished fifth. It was a portend of things to come. 
Hamlin has been impressive through the first 10 weeks of the season with eight top-five finishes, including a second-place finish at Richmond. But those top finishes only tell part of the story. 
The three-time Daytona 500 winner has been the frontrunner during that same period and led a staggering 737 out of 2785 laps, or better than 26 percent of all laps this season. Unfortunately for Hamlin and the No. 11 team, he's appeared destined for victory on multiple occasions and came up empty each time. He talked about the frustration after his most recent near-miss at Richmond, where incidentally, he led 207 laps.
"Yeah, I mean, there's frustration, for sure," Hamlin said on NASCAR.com. "But it doesn't change my attitude or work ethic. I'm going to work just as hard to win next week and the week after that. You're a competitor, you want to win. Especially when you have a great opportunity to win. It just didn't happen. I just got to digest it, look at it and see where we could have been a little bit better. But ultimately there's nothing I can do. My effort was as high as it could be. There's nothing that's glaring that I feel like I could have or should have done different." 
Jeff Gordon calls out Hamlin for inability to close the deal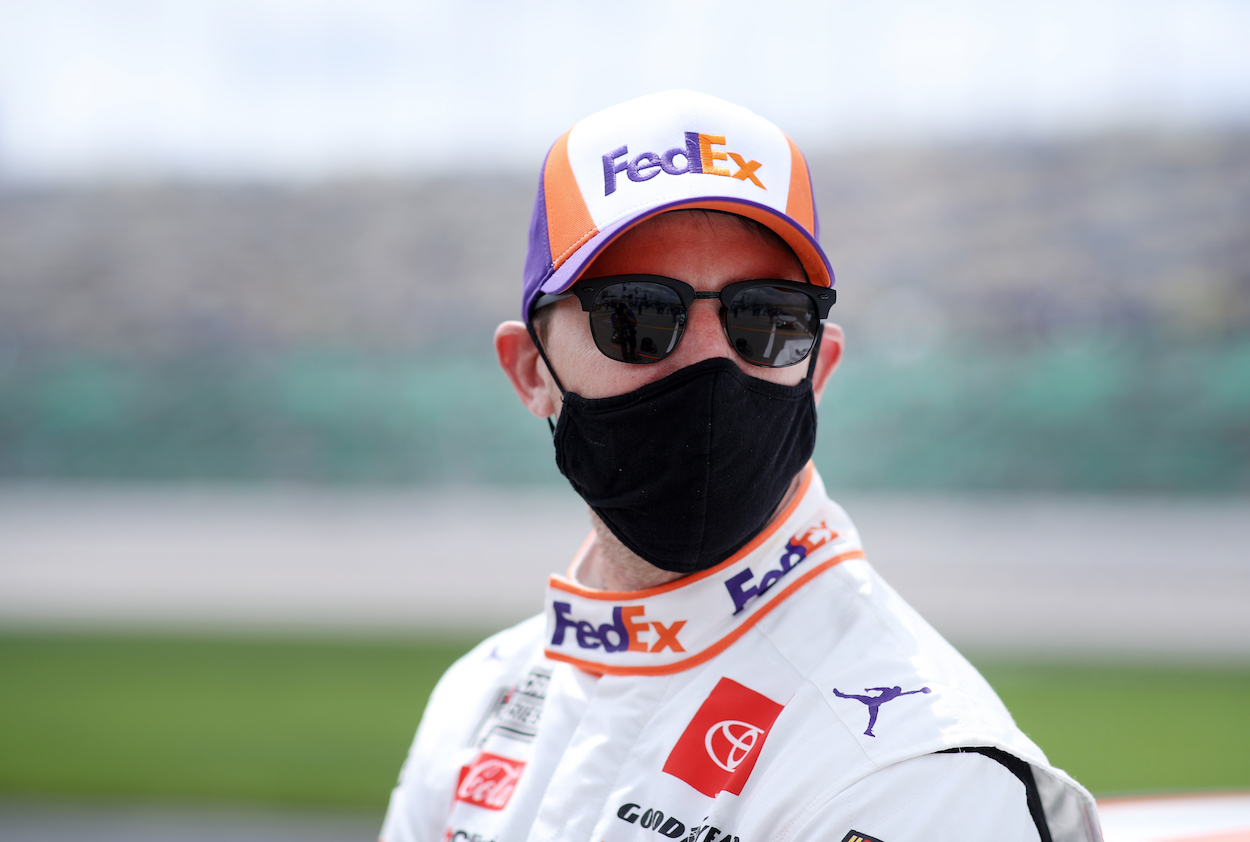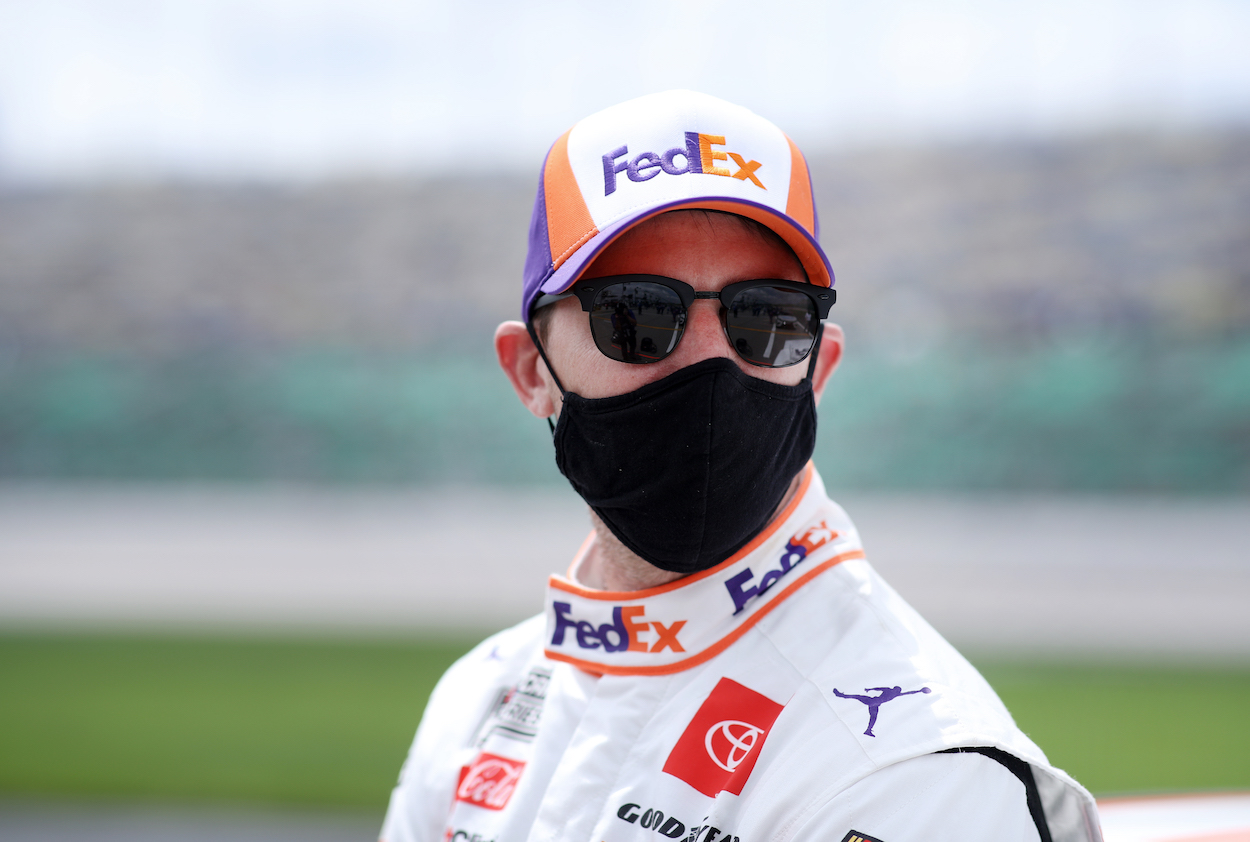 During Fox's prerace show NASCAR RaceDay before the race at Kansas, Jeff Gordon and Clint Bowyer discussed the observations they've made through the first part of the season. Gordon dissected Hamlin's year and suggested it might be something bigger than just this season.  
"Very strong driver. Very strong team. Very consistent. But they're missing opportunities, and this is not just this season," Gordon pointed out. "They've missed a few of them. He's led a lot of laps. He's been in position to win. Whether it's an incident on pit road or something else, he just hasn't been able to close that deal. I go back to last year. He didn't close it winning the championship either. He won a lot of races, got himself to that final four at Phoenix. I thought he was the guy to beat, and he couldn't close it then. He's going to have to start closing the deal here real soon."
If there's anyone who knows anything about closing the deal, it's Gordon. He finished his career with 93 race wins and four Cup Series titles. 
Denny Hamlin earned a lot of career wins, but no titles
While Gordon specifically referenced Hamlin and the end of the 2020 season where he finished fourth in the final race at Phoenix and fourth in the overall standings, he could have pointed to multiple other seasons. Hamlin, like the 2021 season, has, without question, been one of the top Cup Series drivers since he arrived on the scene with a full-time ride back in 2006. 
In that time, he's captured 44 wins, including the three trophies at the Daytona 500. Surprisingly, that individual success, which has included years of multiple race wins like 2020 when he won seven times, has never translated into a championship.
He's come close on several occasions, including that 2006 season where he finished third and 2010, when he finished second. The 40-year-old Hamlin is in the hunt again in 2021 for his first title. Will he finally be able to capture that elusive championship? Time will tell.
Like Sportscasting on Facebook. Follow us on Twitter @sportscasting19.