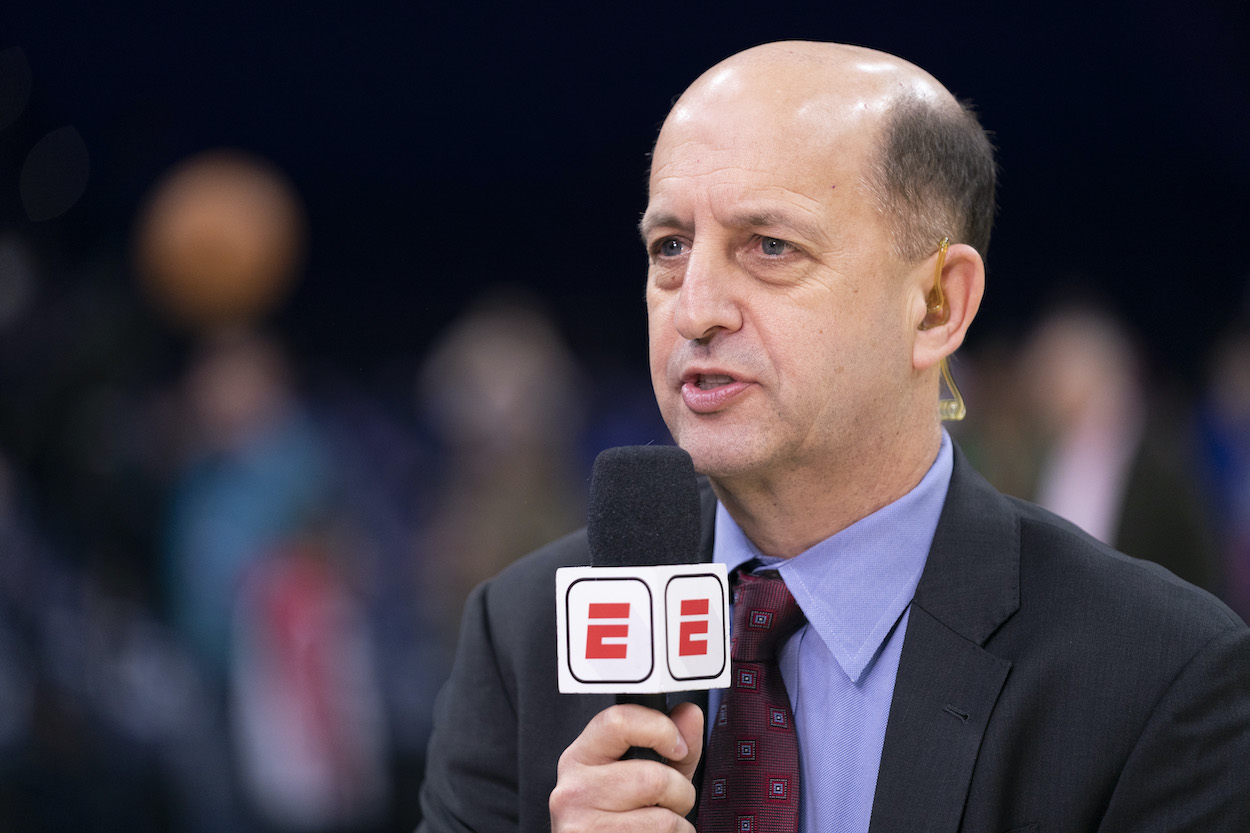 Jeff Van Gundy Offers His Brutally Honest Assessment of LeBron James and the New-Look Lakers: 'I Just Don't Know If They Fit Well Together'
Jeff Van Gundy recently offered an honest admission about the Lakers' chances to win it all this year, and he doesn't sound too confident in LeBron James' bunch.
Everyone seems to have a different opinion about the new-look Los Angeles Lakers. Many believe they should be the favorites to win the NBA title this season with LeBron James, Anthony Davis, and Russell Westbrook leading the way, while others aren't sold on the NBA's newest superteam.
Jeff Van Gundy, who watches more than his fair share of basketball nowadays, recently revealed his honest assessment of the revamped Lakers, and it's clear which side of the argument he's on.
The Lakers have had an up-and-down start to the season
With LeBron James inching closer and closer to the age of 40, Lakers general manager Rob Pelinka knew he had to push his chips to the middle of the table and build a championship-caliber roster as soon as possible.
That's exactly what he did this offseason as he gutted the Lakers roster and brought in veterans such as Westbrook, Carmelo Anthony, Rajon Rondo, DeAndre Jordan, and Dwight Howard to help guide James to his fifth NBA title. The experiment has produced mixed results early on this season. LA is 4-3 through seven games, and the team hasn't looked too impressive when its three superstars have all been on the court together.
The Lakers still have six months to gel and find their identity before the postseason gets started, but LA fans would've liked to see a smoother start out of the gate.
Jeff Van Gundy offers his brutally honest assessment of the Lakers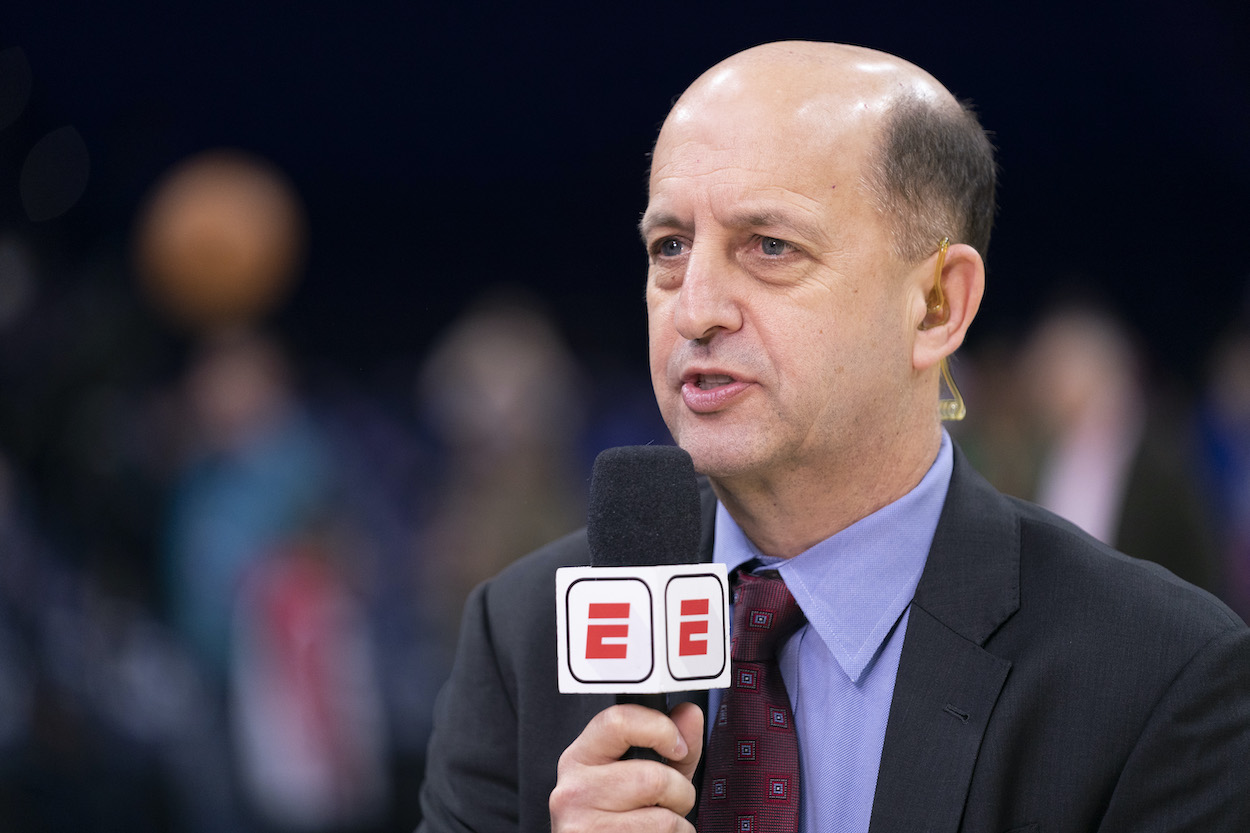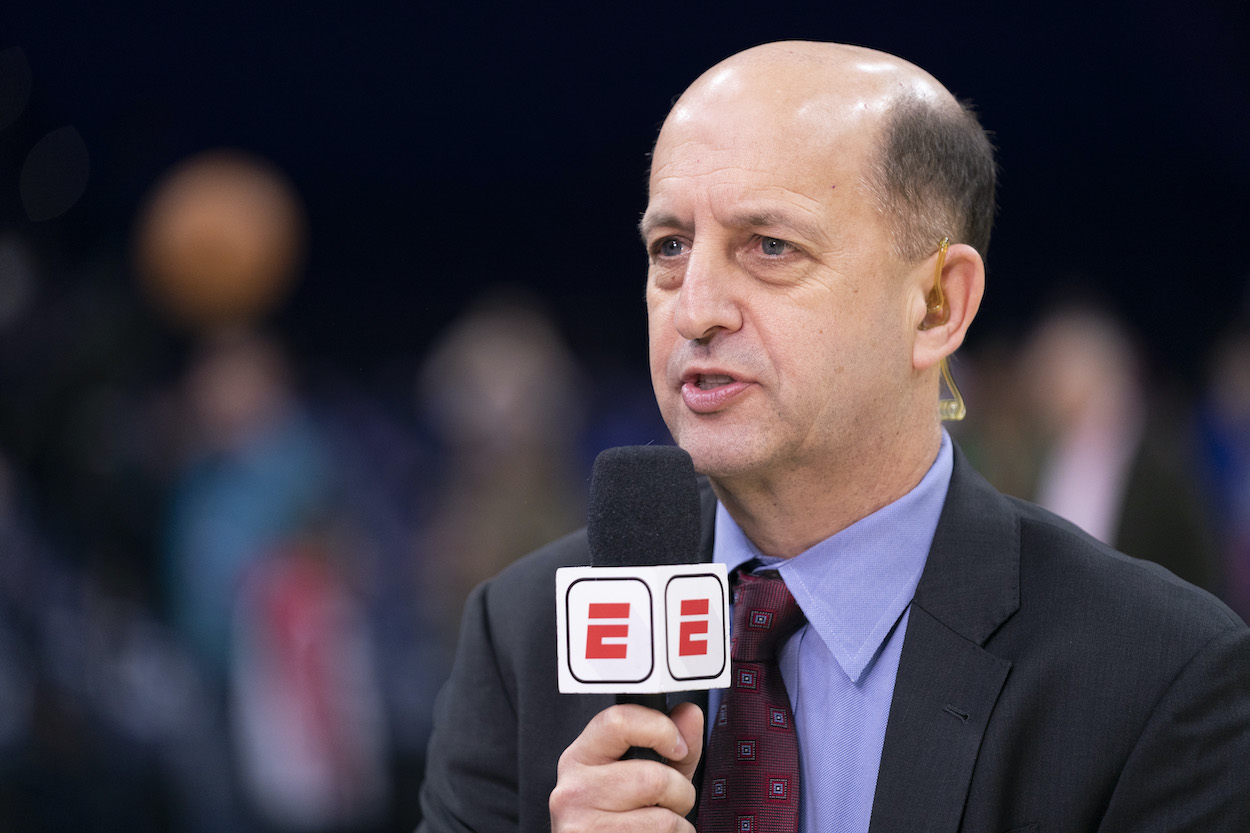 Former NBA head coach Jeff Van Gundy is never afraid to speak his mind. He's become somewhat of a hot-take artist in his broadcasting gig with ESPN, so whenever he makes an eyebrow-raising comment, you know he means it.
In a recent appearance on The Lowe Post podcast with Zach Lowe, Van Gundy voiced his honest opinion on the new-look Lakers and their title chances.
I just wonder: Are the Lakers any good? They have a very favorable schedule to start the year, but the real question to me is: Are they good? Because it's not about collecting talent or names. It's about, do things fit together? They are an old, old-looking team when they play. Speed and quickness, to me, is gonna give them issues. I just don't know if they fit well together.

Jeff Van Gundy
Van Gundy continued on to say LA's trade for Westbrook was a decisive victory for the Washington Wizards, and he's not sure if that addition makes the Lakers a title contender this season.
"I think they're a good team," he said. "I think it's wildly overestimating their team to say this team right now would be a championship-level team. I just think it's asking too much of too many."
Patience is key for Lakers fans
Given the roster turnover LA went through this offseason, it's understandable to see the Lakers get off to a slow start. James and Westbrook haven't been able to find a rhythm on the court quite yet. The bench is relying far too much on a 37-year-old Anthony to provide all its scoring. LA's defense is giving up the fifth-most points of any team in the NBA so far.
The Lakers have more than a few issues piling up early in the year, but James always finds a way to have his teams playing their best when it matters most. In the wise words of Aaron Rodgers: "R-E-L-A-X."
Like Sportscasting on Facebook. Follow us on Twitter @sportscasting19.