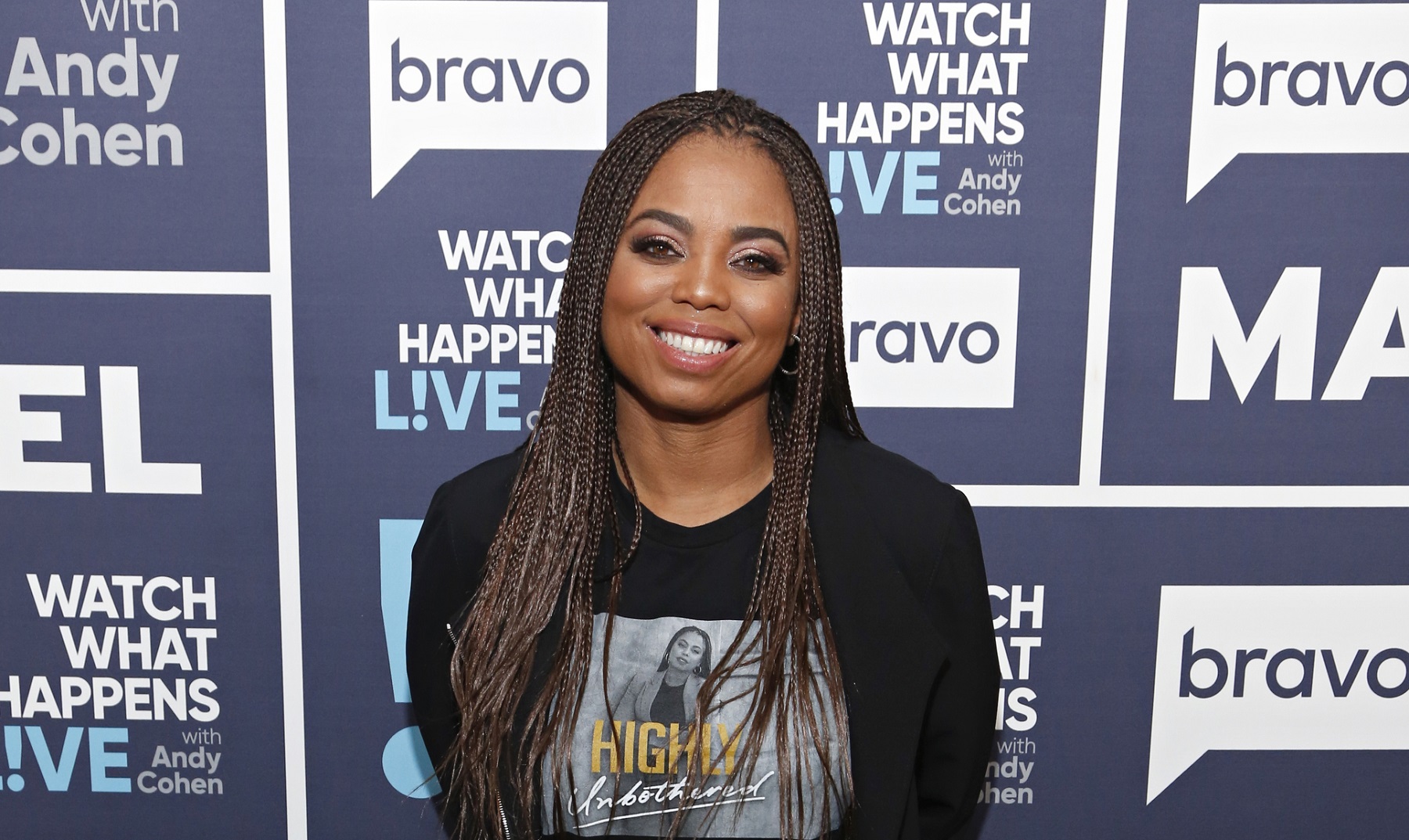 Jemele Hill Asked an Astonishingly Stupid Question, and Her Co-Host Actually Repeated It
Jemele Hill, who was controversial during her time at ESPN, asked a bizarre question while interviewing Jake Paul for her new show.
If you're so inclined, go ahead and pass along best wishes to Jemele Hill on her next job. Based on a question she asked on her new talk show, the former ESPN personality may soon need a new gig.
Hill trivialized a serious subject with a flippant and inappropriate question for a guest, and then co-host Cari Champion repeated the query a few moments later. It may have garnered attention for the show, but it did so for all the wrong reasons.
Ex-ESPN host Jemele Hill has been going backward in her career
By any standard, Jemele Hill has a sound background in journalism, beginning with sports reporting jobs at the Raleigh News & Observer and then the Detroit Free Press. From there, she moved on to writing columns for the Orlando Sentinel and ESPN.
Her arrival at ESPN in 2006 was a springboard into television work on shows including The Sports Reporters and ESPN First Take. The first indication of trouble in her career came in 2008 when the network suspended Hill for a week after she made an Adolph Hitler reference in a column about the NBA's Boston Celtics.
However, Hill  scored some successes not long afterward. That included teaming with Michael Smith on a podcast that evolved into a show on ESPN2 that blended sports with pop culture and human interest. In February 2017, ESPN took a bold step by ditching the traditional early evening SportsCenter and handing the hour to Hill and Smith to play off their chemistry. ESPN was credited with being innovative, but the show struggled to attract an audience.
By the fall, Hill's career began going off the rails. First, she fired off a series of tweets describing President Donald Trump as a white supremacist. Then, with the subject of national anthem protests front and center, she called for an advertiser boycott of the Dallas Cowboys. It resulted in a suspension and an announcement a month later that Hill was leaving her ESPN broadcast role.
What has Jemele Hill been doing since?
In early 2018, ESPN announced that Jemele Hill was taking a new role at the TheUndefeated.com, their website attempting to connect sports and topics having to go with race. By the end of the year, however, she left for a writing position at The Atlantic.
In August 2020, Hill and former SportsCenter anchor Cari Champion began co-hosting a show called Cari & Jemele (Won't) Stick to Sports. The show airs on Vice on TV, a four-year-old cable network co-owned by A&E Networks.
An interview on the show this week opened on an odd note as Hill vaguely alluded to wanting to protest as she prepared to introduce guest Jake Paul, the actor and internet personality. Paul was in the news recently for knocking out former NBA player Nate Robinson in a boxing match on Nov. 28 as part of the undercard for the exhibition between Mike Tyson and Roy Jones Jr.
Common sense says the boxing match between Paul and Robinson should never have happened; Robinson had no business being in the ring, not that Paul was that much more legitimate. Paul won by knockout 1:24 into the second round, and Robinson became a social media meme.
There were certainly questions that Hill could have asked Paul as an ice-breaker to the interview. That being said, her opener was this:
"Considering where we are right now in our racial conversation in America, was what you did to Nate Robinson racist?"
The interview was cringe-worthy
Jemele Hill's tone as she asked Jake Paul whether his knockout of Nate Robinson was racist was serious, though she did laugh after asking it. Laughter or not, no legitimate media figure – whether a reporter or a talk-show host – would ask such an absurd question that trivializes a serious subject. Race has long been an issue in the country, and it's been a major issue since the death of George Floyd in Minneapolis on May 25.
Paul's audio from his online feed cut out as he responded to Hill's question, but it sounded like he said, "Nah, stop fooling with me."
Co-host Cari Champion could be heard laughing in the background as Hill tried justifying her question.
"Listen, Jake, it's a sensitive time right now," she said. "We just had to witness a white man knock a Black man smooth out in front of all of America, so that's why I asked that."
Paul explained to the former sports reporter that boxing was a sport and also noted that the fight came about after Robinson called him out.
At that point, for reasons that aren't clear, Champion chose to ask Paul the same question that Hill opened with, and Paul called her out for asking "a s—-y question."
Like Sportscasting on Facebook. Follow us on Twitter @sportscasting19