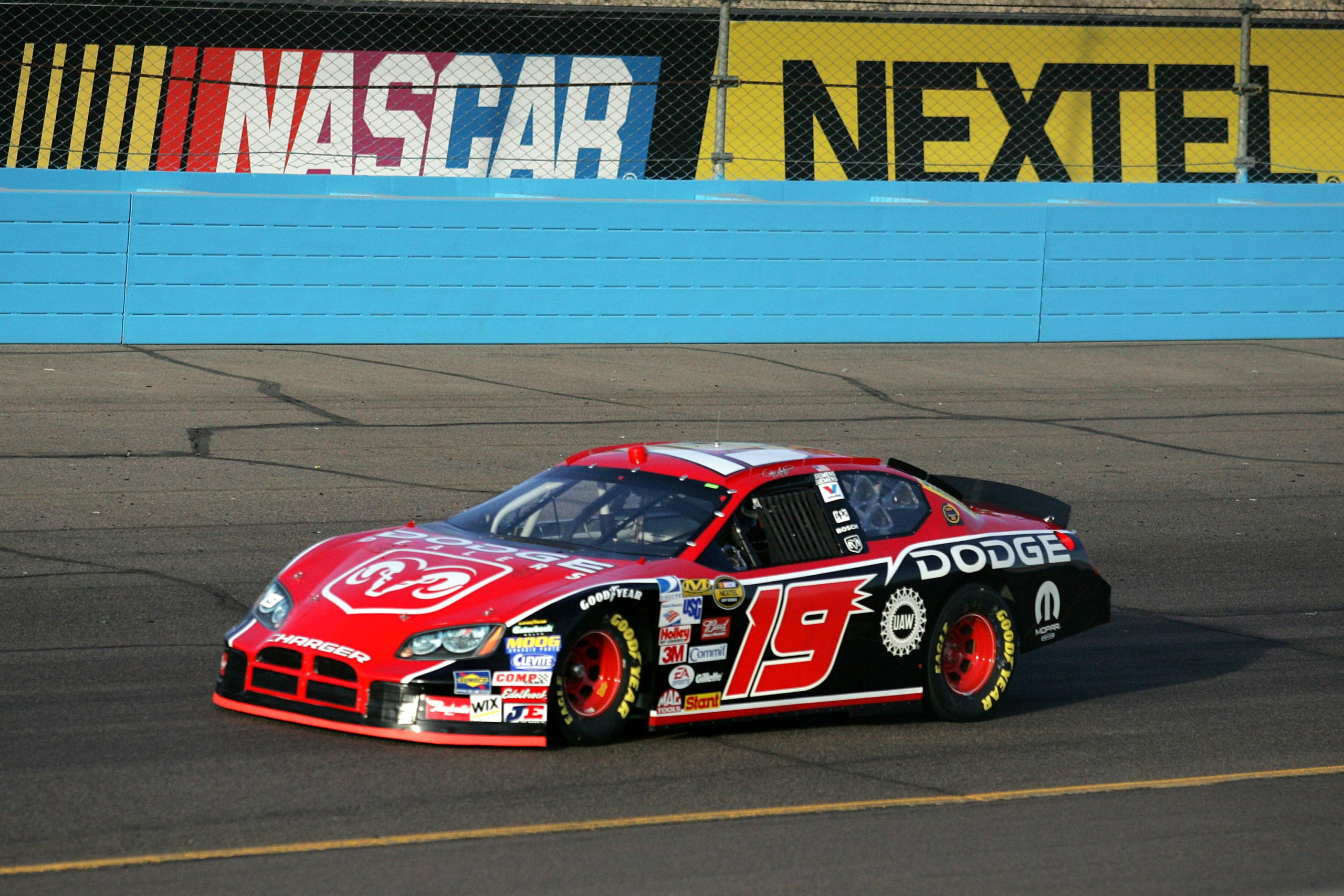 Jeremy Mayfield Likens Current State of NASCAR to High School NFL
Was Jeremy Mayfield right when he said today's NASCAR is like a high school version of the NFL?
This wasn't a sour-grapes moment for Jeremy Mayfield. The television ratings for NASCAR are falling as the sport continues to search for its identity. Appearing on a Kentucky radio station Wednesday, Mayfield, a former NASCAR driver who had an ugly fallout due to a suspension over an alleged failed drug test, was asked his thoughts on the state of the sport. Mayfield offered an honest opinion, comparing NASCAR to a high school version of the NFL.
Jeremy Mayfield had an ugly breakup with NASCAR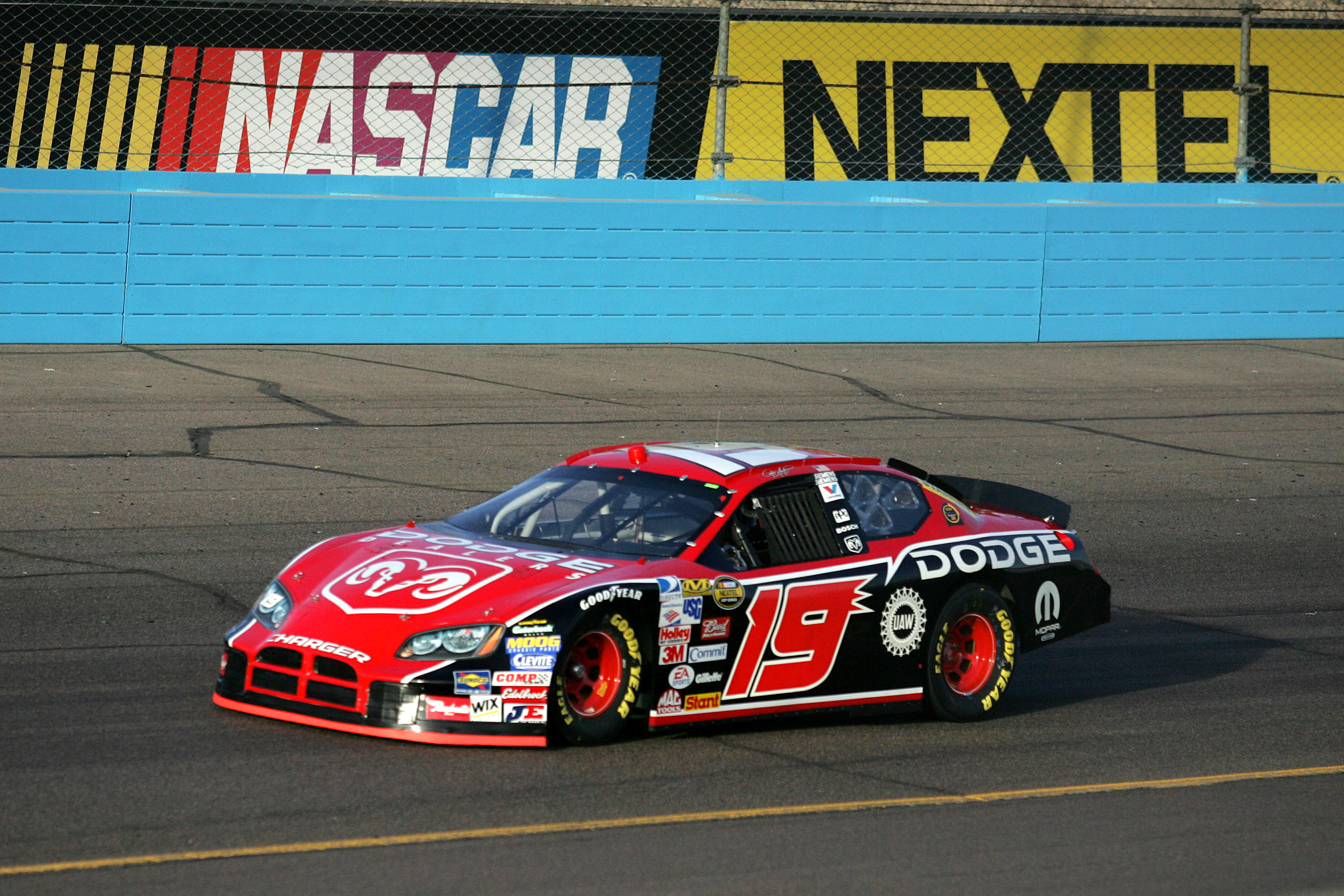 Mayfield ran 433 Cup Series races, finishing with five victories and 96 top-10 finishes. In May of 2009, Mayfield was suspended by NASCAR for what they claimed was a failed drug test for methamphetamines. Mayfield disputed the charge, saying his failed test was a mixture of over-the-counter medicine and Adderall.
The suspension was overturned by a judge, but in mid-July NASCAR suspended him again for another alleged failed drug test. Things got ugly between Mayfield and NASCAR then-chairman Brian France. Mayfield allegedly accused France of being the one with the drug problem. In 2018, France was arrested on charges of aggravated driving while intoxicated and criminal possession of a controlled substance, according to ESPN.
"Upon search of his person, due to a lawful arrest, Mr. France was in possession of oxycodone pills," a Sag Harbor Village (New York) Police Department news release stated.
Mayfield could have returned to NASCAR had he completed a treatment program. He never did because he felt that would be admitting guilt.
Jeremy Mayfield talks about the state of NASCAR
Mayfield was a recent guest on the Live at 5 portion of 102.7 The Game's talk show with hosts Stephen A. Turner and Blake Smith. The hosts spoke about NASCAR's declining ratings, among other things, and asked if Mayfield had a theory on why they might be down.
"Nothing against the drivers that are there now, but back when I was coming up, you had a seniority-type deal," Mayfield said. "You had the Earnhardts, the Waltrips, Petty and all those guys that had been there forever. They're the ones that built the sport.
"The next generation of drivers that come through – Labonte, Bobby Labonte and Terry Labonte, and Rusty (Wallace) and Bill Elliott – you don't have any of those right now. Yeah, you've got Kyle Busch and them guys, who are great drivers, but it seems like the foundation of the sport is gone. You don't have the personalities involved anymore.
"It's just not the same. I always use this example. It's like if you took the whole NFL league and took the main players out and put a bunch of high schoolers in there and expect them to play good. It's not going to be the same. The people aren't going to rally around you and won't want to watch that stuff. They want to see the guys that's been there. That would be the first thing I would try to figure out is how to get that back in the sport."
Mayfield remains active in racing and hopes to run in the SRX Series
The Superstar Racine Experience, a series created by Tony Stewart and Ray Evernham, began June 12 and will be a six-race short-track series. It features some of racing's biggest names, including Stewart, Elliott, Helio Castroneves, Michael Waltrip and more.
"I've been watching it," he said. "I think Ray's done a great job putting it all together. Seems pretty exciting and something you want to watch every Saturday night. I know I get pretty pumped up about it. I doubt it will happen this year and I'm not sure what's going to happen next year, but we have talked to Ray about it. We just have to figure some things out and who knows what might happen?
"It would be cool to be a part of that series. I wouldn't want to run a race or two. I'd want to run the whole series, but either way I would take it."
Mayfield fans may get that chance to see their man back in the spotlight. His NASCAR days likely are behind him, but a move to the SRX would be exciting for all racing fans.