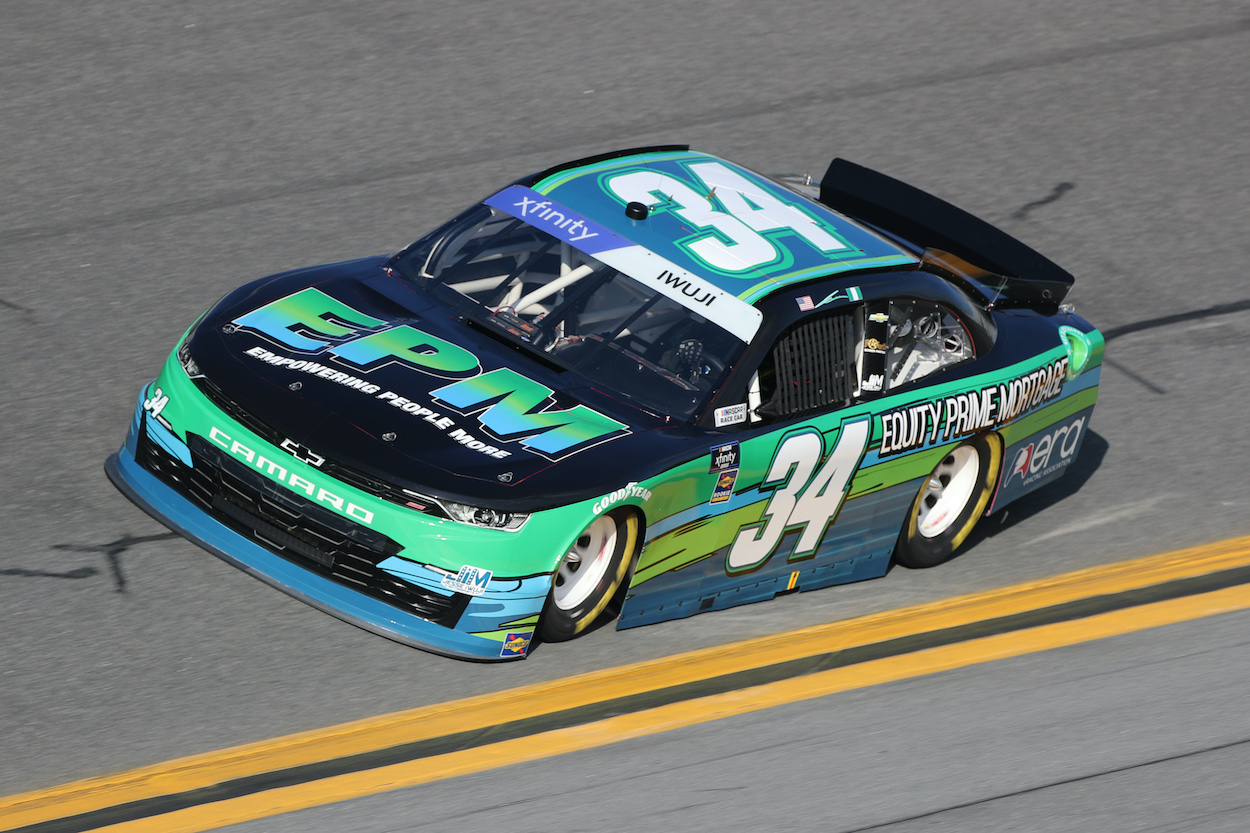 Jesse Iwuji Gets Called Out for Talking Trash About Xfinity Series Team Co-Owner Emmitt Smith and Hall of Famer Promptly Shuts It Down
Jesse Iwuji recently claimed he was as fast as Emmitt Smith during their playing days and the Cowboys Hall of Famer shot his claim down in a press conference.
Emmitt Smith is one of the all-time greats in NFL history. In retirement, he's replicated his efforts as a player and achieved success in various ventures. He's looking to do the same in his newest business, as co-owner of an Xfinity Series team with military veteran Jesse Iwuji, who will also be the team's driver. 
This week, on the eve of the 2022 season, the two met with the media in Daytona to preview the race and the upcoming year. One notable moment happened when a reporter called out Iwuji for recently comparing his athletic skill to the Hall of Famer during the primes of their careers. Smith laughed it off and quickly shut it down. 
Jesse Iwuji partners with Emmitt Smith for Xfinity Series team in 2022
Last August, before the Xfinity Series race at Michigan, Jesse Iwuji announced on the NBC prerace show that he and Dallas Cowboys Hall of Fame running back Emmitt Smith would be co-owners of an Xfinity Series team in 2022. 
Smith appeared on the broadcast and talked about the exciting new business venture. 
"This came about a year and a half ago," Smith said. "We were in Texas at the Texas race, and Jesse happened to be there. His partner, Matt Casto, reached out to me and my partners, and we became a sponsor of that car during that particular race. That's when I had the chance to meet Jesse, understand what his mission was, understand what his plans were, and to try and be involved in every which way that I possibly could to help enhance it."
Iwuji talks trash and Smith shuts it down
As Iwuji and Smith prepared to embark on their first Xfinity Series season together, the pair visited with the media to preview the upcoming race and year. When Fox's Bob Pockrass had the mic, he brought up a conversation that he had had with Iwuji a month earlier, when the former safety at the U.S. Naval Academy claimed that he was as fast as Smith during their prime playing days.  
"That depends on what you define as my prime," Smith responded to the claim, which drew a big laugh from those in attendance. Pockrass provided more specifics on the theoretical footrace he had discussed with Iwuji.
"Catch me? Have you ever seen me get caught from behind?" Smith asked Pockrass, which caused Iwuji to shake his head, close his eyes, and burst out in laughter. "I can't recall ever being caught from behind. I've seen a number of people attempt to catch me. Unless he's faster than Darrell Green, or Eric Allen, or Deion Sanders, I don't know if that's going to happen. But we'll never know, will we? So we can both talk as much trash as we want to." 
What to expect from team in 2022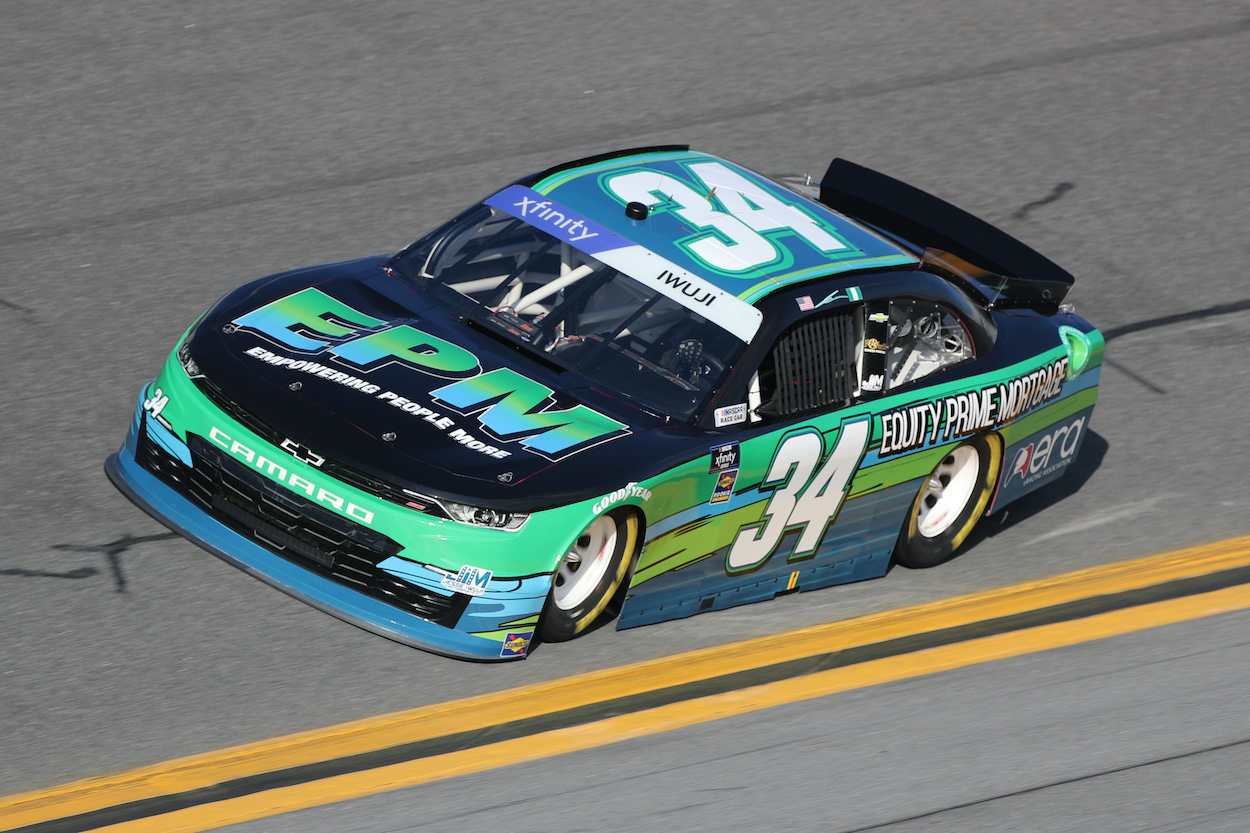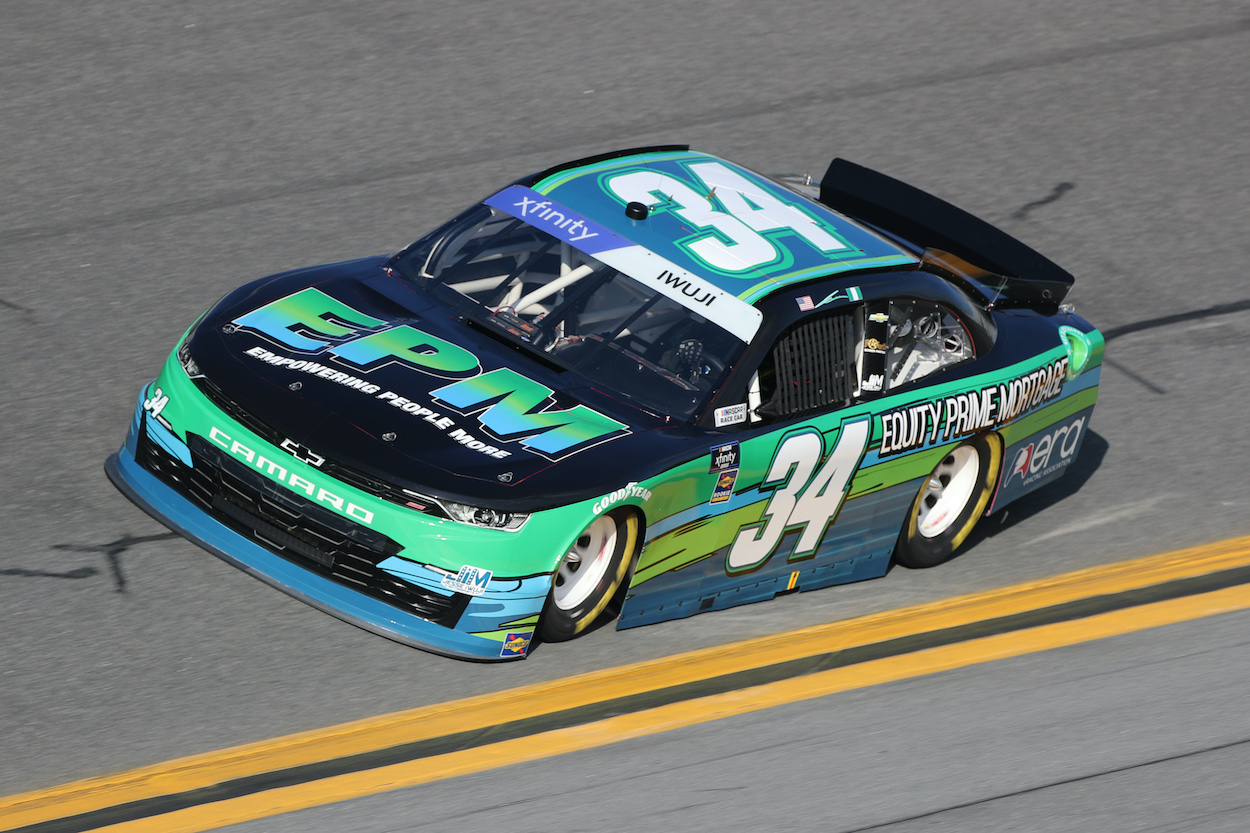 While Iwuji's athletic prowess from the past might be in question, that's not what matters now. It's what he can do on the race track. 
In 20 combined starts in the Truck Series and Xfinity Series since 2018, Iwuji has a pair of top-20 finishes. Running a full-time schedule this year will, at a minimum, get him the much-needed track time and experience behind the wheel that will help him and the first-year team learn and get better. 
If the team can somehow manage a few top-20 finishes against what many consider to be one of the most stacked Xfinity fields in years, then it would likely be considered a good season and something to build off of for 2023.  
Like Sportscasting on Facebook. Follow us on Twitter @sportscasting19.