Jimmie Johnson Sends NASCAR Twitter Into Frenzy by Hinting That Racing Full-Time in 2023 Might Be an Option
Jimmie Johnson surprised everyone back in November when he joined Richard Petty in a press conference before the season finale in Phoenix, announcing the pair were now co-owners of the reconfigured Legacy MC. The two seven-time champions have written quite a legacy.
Johnson also announced his on-track legacy wasn't complete, and he would return to NASCAR Cup Series competition for a limited schedule in 2023. The 47-year-old ran his first laps in the Next Gen car during testing at Phoenix this week and is now prepping for Daytona 500 qualifying.
On Friday, he sent NASCAR fans into a frenzy on Twitter when he confirmed he had received his credentials for the upcoming season and hinted that racing full-time could possibly be an option.  
Jimmie Johnson coming out of retirement to race limited schedule
Jimmie Johnson sat alongside Richard Petty and Maury Gallagher on the eve of the 2022 Cup Series championship in Phoenix a few months ago, revealing their new partnership that would allow the most recent seven-time champion to become a Cup Series team owner and, more importantly to the fans, return to sit behind the wheel for a few races. 
The first of those races is the biggest one of them all held next month in the Daytona 500, which he has won twice. The owner-driver will have to qualify in the Next Gen car, which is going into its second season. To overcome the disadvantage of no time in the seat of the dramatically different car, NASCAR allowed him to participate in a testing session in Phoenix earlier this week.
"Seat time is everything," Johnson told reporters after his one-day session. "Drivers, teams, you try to do what you can in the sim, but being at the track is where you learn everything.
"To run a limited schedule with (the No. 84 team) that is running a limited schedule, we need to keep our expectations realistic about the job ahead of us. It's a very competitive sport. A lot of great teams and drivers. I assume, as I continue to get more seat time in these cars, I'll understand where to find speed and continue to make myself more competitive."
Johnson hints at racing full-time in 2023
Johnson's comments about running a limited schedule were just a few days ago. On Friday, he shared on Twitter that he had received his credentials, which included interesting wording that the driver highlighted and seemed to suggest that he might have another option besides running a partial schedule.
"My @NASCAR credentials came in, looks like I have 'options' in 2023," he tweeted, with what appears to be a photo of his credential approval that read: "JIMMIE – 2023 NASCAR Cup Series – Full Season – Driver License and NASCAR Cup Series Annual Credential Application | Application Approved."
NASCAR Twitter explodes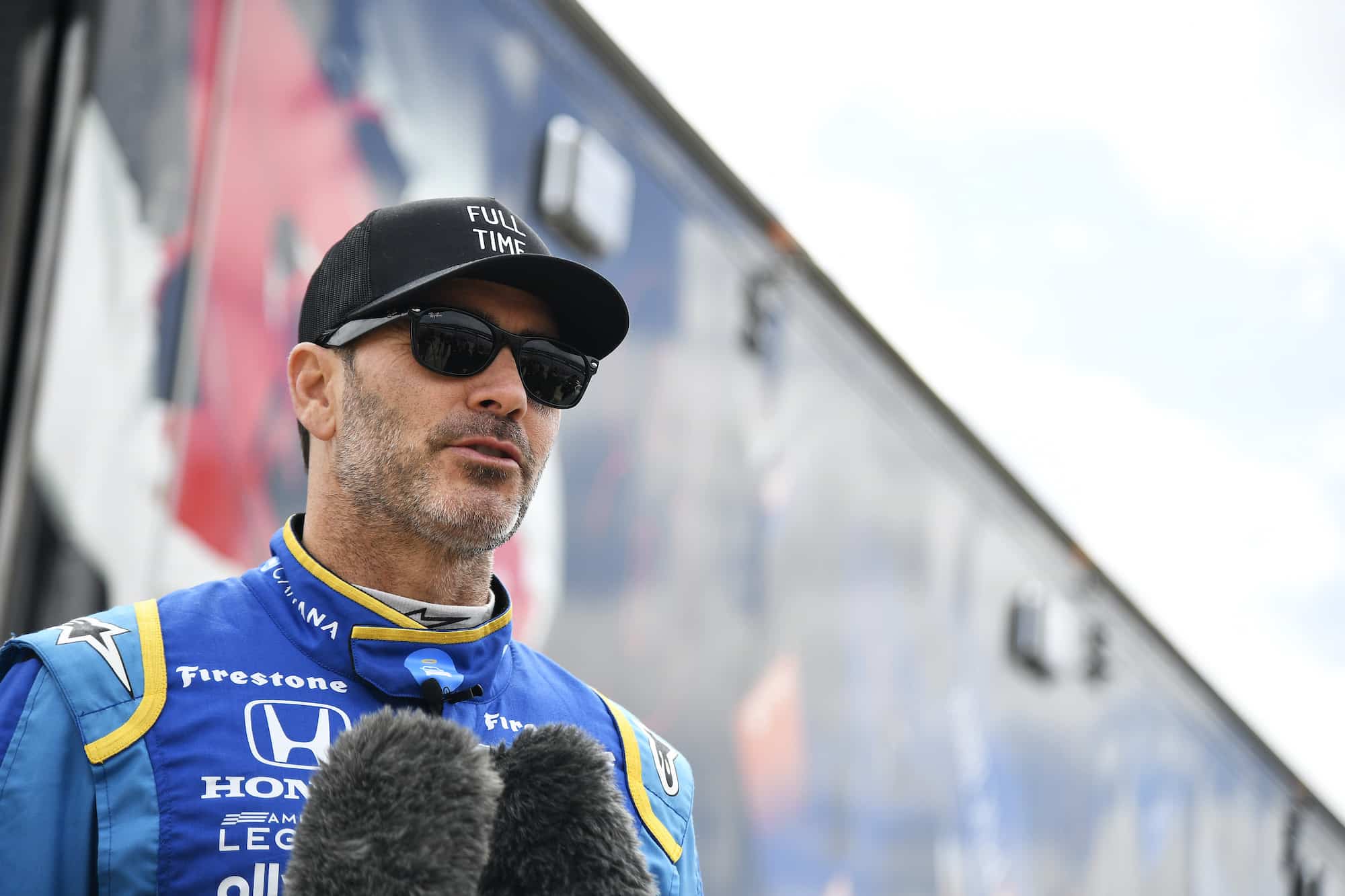 Unsurprisingly, Johnson's comment sent NASCAR Twitter into a frenzy and his fans fervently responded in support of a full-season return in 2023. 
"Is the Chase for 8 on?!" one fan questioned.
"Win that Daytona 500 and it might just be worth it!" another replied. 
Probably the most compelling response for Johnson to make a full-season return came from one fan who pointed out what happened in the driver's last year.
"Run full time. COVID did a disservice to your final season. Let the people have a chance to see you #OneFinalTime," he wrote.
Fans in the stands at all 36 races would no doubt be the proper and much-deserved sendoff Johnson didn't receive the first time around. And who knows, maybe he adds another race win to his total and finishes with 84 career wins, matching his new car number. Would be a fitting end to the seven-time champion's racing legacy.