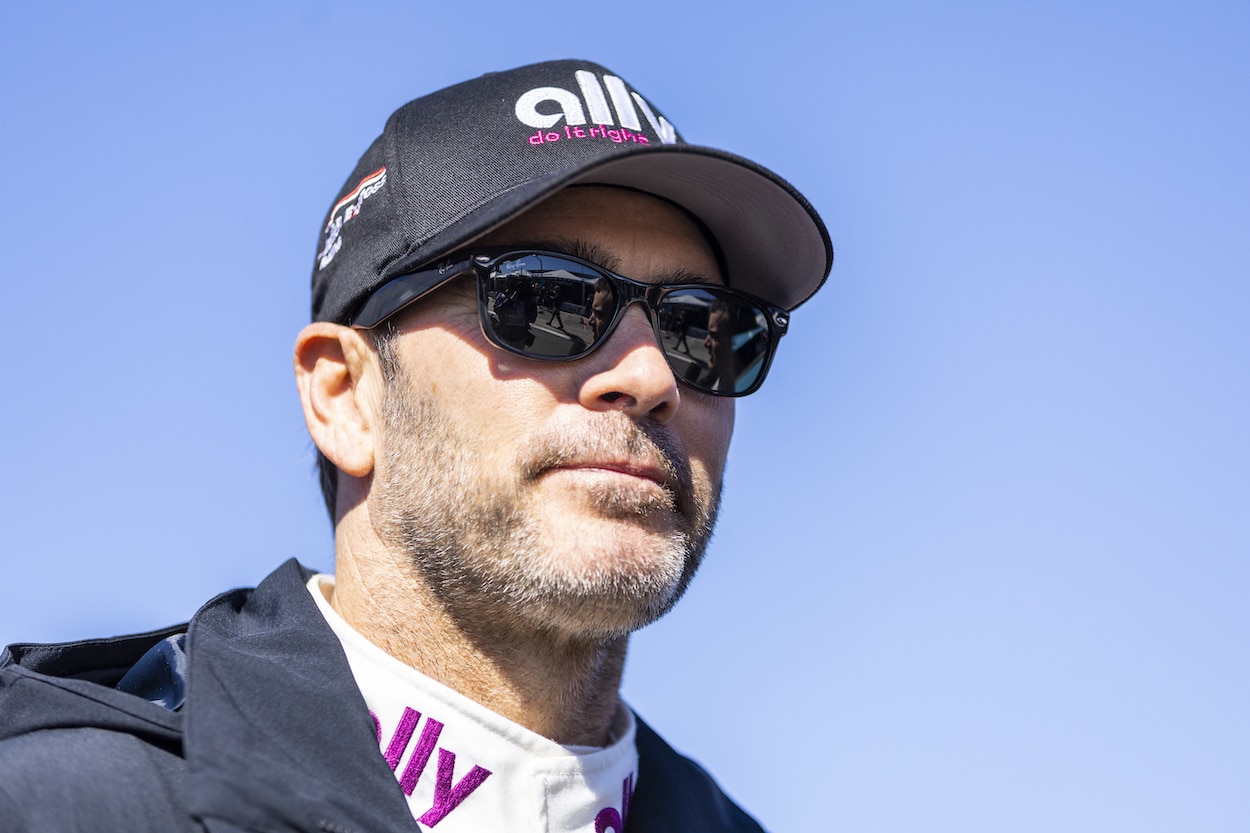 NASCAR Two-Time Champ Doesn't Mince Words and Believes Jimmie Johnson Shouldn't Be Eligible for Hall of Fame in 2024
Jimmie Johnson is eligible to go into the NASCAR Hall of Fame in 2024. A two-time NASCAR champion believes the seven-time champ shouldn't get inducted then.
Jimmie Johnson is undeniably a first-ballot NASCAR Hall of Famer. That's a given. Based on the last time the former Hendrick Motorsports driver raced competitively in the Cup Series, he would be eligible for induction in 2024. 
However, with his return to competition in 2023, there's now a debate on whether he will be enshrined in 2024 as expected. This week two-time Truck Series champion Todd Bodine appeared as a guest on SiriusXM NASCAR Radio, offered his thoughts on the situation, and didn't mince words on why he didn't think Johnson should get in next year.
Jimmie Johnson ends Hall of Fame career in 2020
Jimmie Johnson recorded some staggering numbers in his history-making career. Among them: two Daytona 500s, four Coca-Cola 600s, four Brickyard 400s, and two Southern 500s. And those are just the crown jewels. 
Overall, the No. 48 made a total of 83 trips to Victory Lane over 19 seasons, or 4.3 wins per year. All of those victories added up to the most important number of them all — seven. That's the number of Cup championships Johnson won, including a most-impressive streak of five consecutive from 2006-10. 
He's tied with Dale Earnhardt and Richard Petty for most all-time titles. Johnson scored his last championship in 2016. Four years later, he embarked on a farewell tour and exited the sport. Based on that decision to step away, it was expected he would be eligible for induction into the Hall in 2024.
Two-time Truck champion Todd Bodine doesn't think Johnson should be eligible for induction in 2024
Next month at Daytona, the Hall of Fame Nomination Committee is scheduled to select 10 nominees from the Modern Era ballot for potential induction in 2024. As his numbers indicate, Johnson is a first-ballot guarantee. However, his return to Cup Series racing in 2023, albeit on a limited basis, has fans wondering if the 47-year-old is still eligible.
This week during an appearance on SiriusXM NASCAR Radio to promote the upcoming Truck Series season, Todd Bodine was asked his thoughts on Johnson's situation. The two-time Truck champ didn't mince words.  
"Well, I'm old school," Bodine began. "And I think that to be eligible, part of that criteria needs to be non-active. And whether that's part-time, full-time, one race, 10 races, it doesn't matter. If you are actively participating, you are not retired. That's how I look at it. 
"Now I know that there's going to be people that think the other way because he was retired, he was eligible, he met all the criteria. But to me, being in the Hall of Fame is about retirement. It's about the legacy of what you've done in the sport, whether it be racing, football, baseball, hockey. It doesn't matter. What your past is and what your legacy is in that sport. I just think that, say, he doesn't run anymore. This is his last year. Six races. Whatever he runs. He's not going to run anymore. Officially says I'm retired. I'm not going to do this anymore professionally, then I think he should start his two years and then be eligible after that. 
"I mean, regardless of when he gets the nod to go in, he's going in we all know that. Whether it be this year or three years from now, who really cares? He's going to go in. In my opinion, he's top three in our sport all-time."
Bodine is right about one thing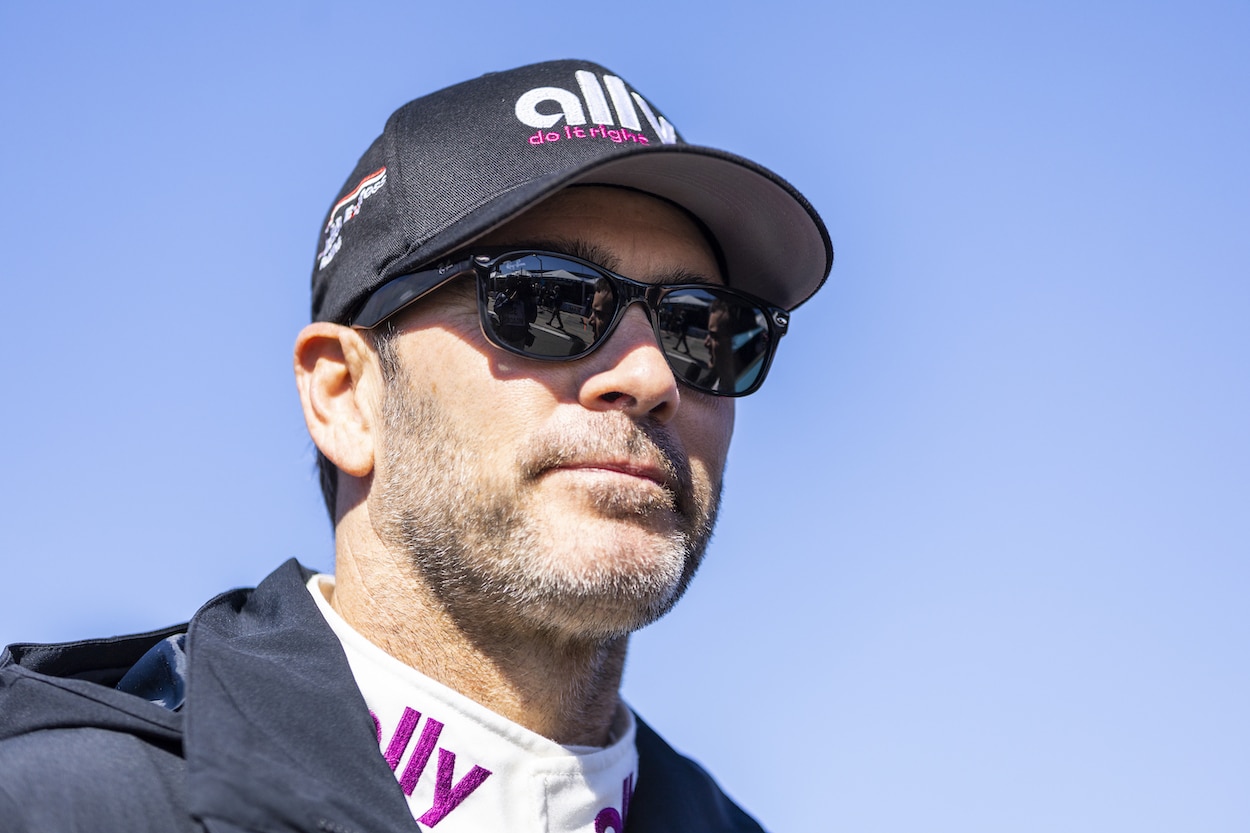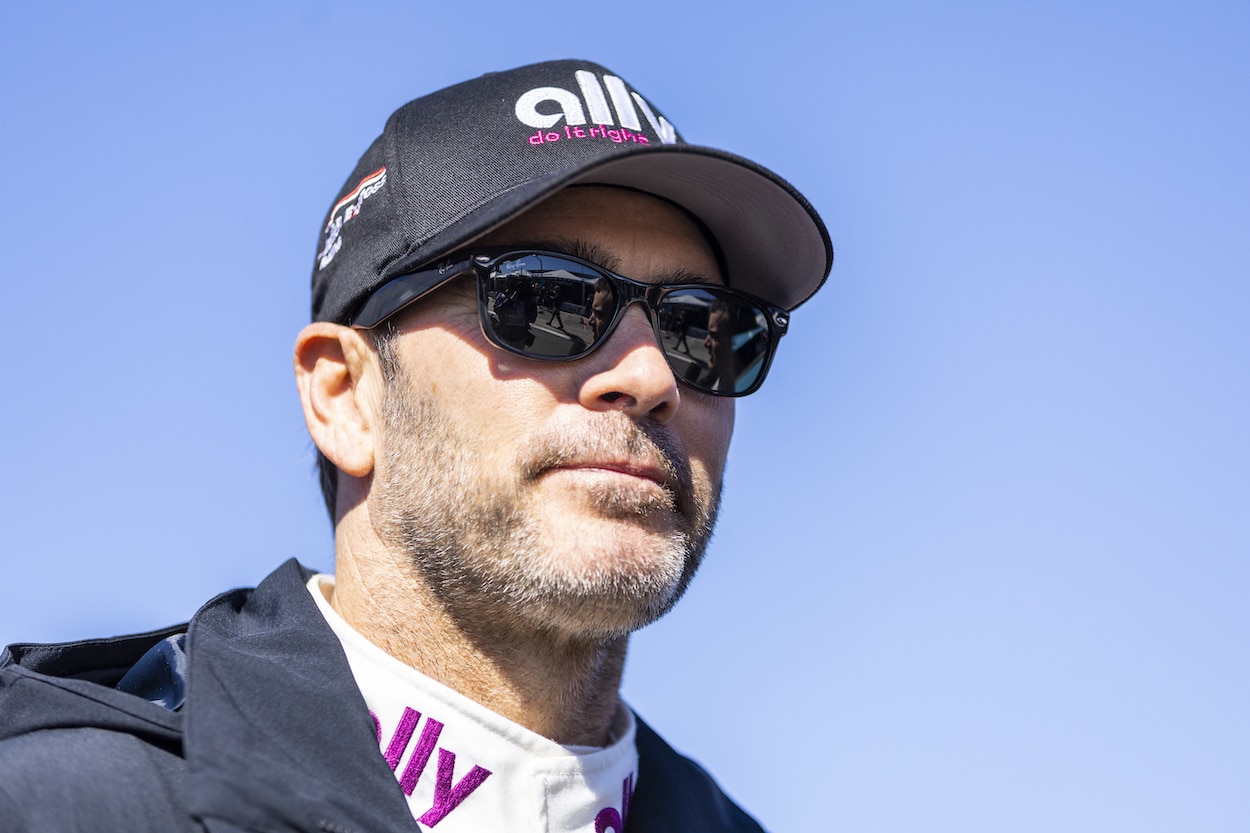 While Bodine's remarks will likely upset Johnson supporters who want to see their driver in the Hall where he belongs as soon as possible, his final words are what fans should pay attention to the most. 
In the end, Johnson will be enshrined alongside Earnhardt, Petty, and the other greats in the sport at some point in the near future. And 50 years from now, no fan who visits the shrine will know much less care when he was inducted.