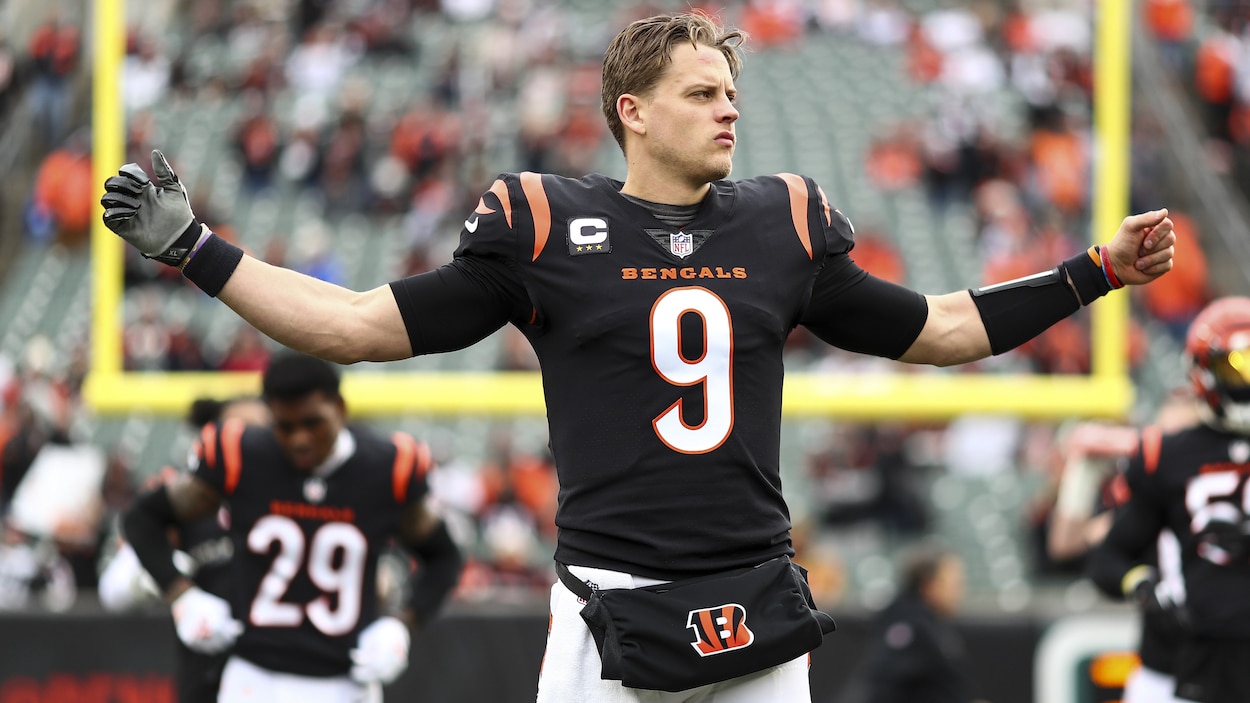 Joe Burrow Contract: Bengals Could Lose Superstar QB Because of Aaron Rodgers and Deshaun Watson
A Joe Burrow contract extension should be coming up, but the Bengals have a lot of pressure on them after huge NFL QB deals last offseason.
Cincinnati Bengals superstar quarterback Joe Burrow is nearly three years into his rookie deal after being the No. 1 pick in the 2020 NFL Draft. That means that as soon as this offseason, a massive Joe Burrow contract extension could be in order for the former LSU Tiger. The problem is the Bengals (with owner Mike Brown) have never been the most free-spending team in the NFL. In fact, many Bengals fans would argue the franchise is the "cheapest" in pro football. This was always going to become an issue when Burrow's deal came up for renewal. However, with the recent contracts for Green Bay Packers QB Aaron Rodgers and Cleveland Browns signal-caller Deshaun Watson, Burrow's toughest opponent in the coming years may be his own team.
A massive Joe Burrow contract extension is coming
As the No. 1 pick of the 2020 draft, the initial rookie-scale Joe Burrow contract was a four-year, $36,190,137 deal that is fully guaranteed. Over the life of the agreement, the annual average value (AAV) is $9.04 million per season, per Spotrac.
As Burrow is leading his team to the playoffs for the second-straight year this season, he is arguably the biggest value in football. With a base salary of $895,000 base salary, a prorated signing bonus payout of $5,970,025, and a roster bonus of $3,005,012, his cap hit is only $9,870,037 in 2022.
In 2023, his base, signing bonus, and roster bonuses are $1,010,000, $5,970,025, and $4,535,018, respectively, giving him a cap hit of $11,515,043.
The Bengals are well within their rights to let Burrow play out the last two seasons of his contract. In 2024, the team can pick up Burrow's fifth-year option, which is now estimated at $28,049,000, according to OverTheCap, thanks to the QB making his first Pro Bowl in 2022. 
After that, the team could keep him through 2025 with the franchise tag. That would be a hefty payday, though. The 2023 QB exclusive franchise tag is projected at $45.248 million. By 2025, that number could be close to $50 million. 
So, the question heading into this offseason becomes, are the Bengals willing to pony up the cash and hand out a Joe Burrow contract extension commensurate with the top QB deals in the NFL? Even if they are, players like Aaron Rodgers, Deshaun Watson, Kyler Murray, and Lamar Jackson have all made it more challenging in recent months. 
The Bengals are in a tough spot in light of recent QB extensions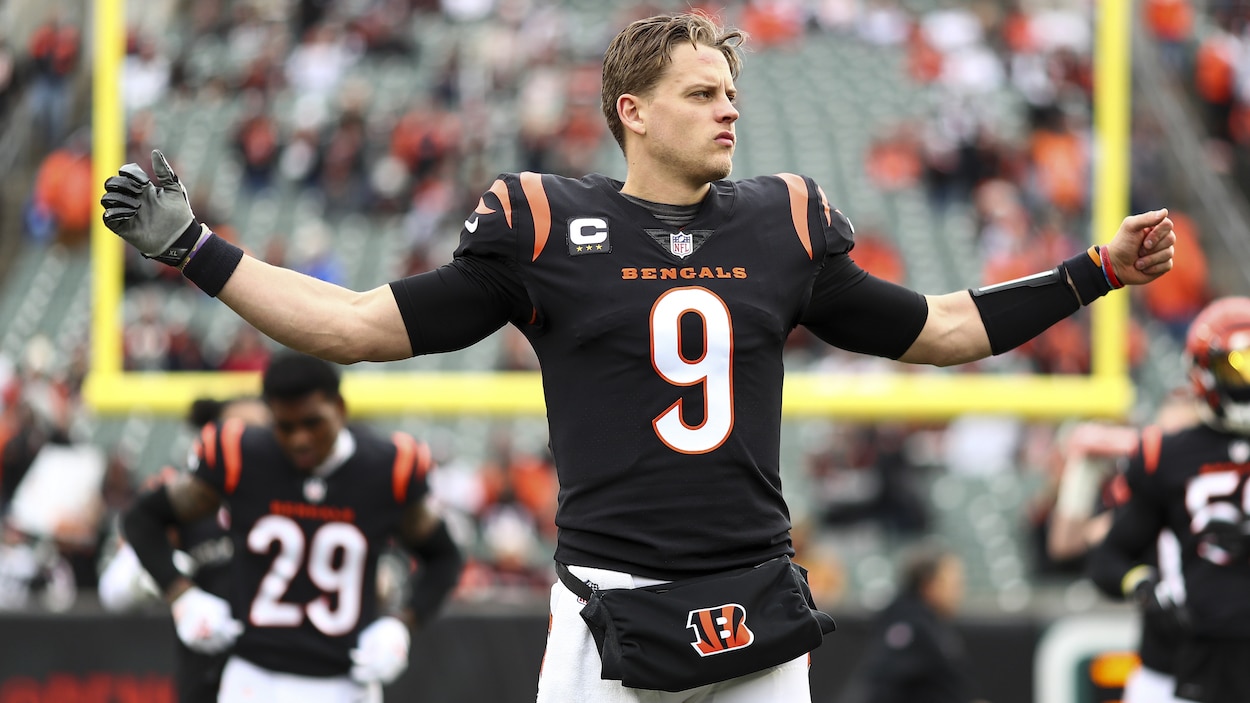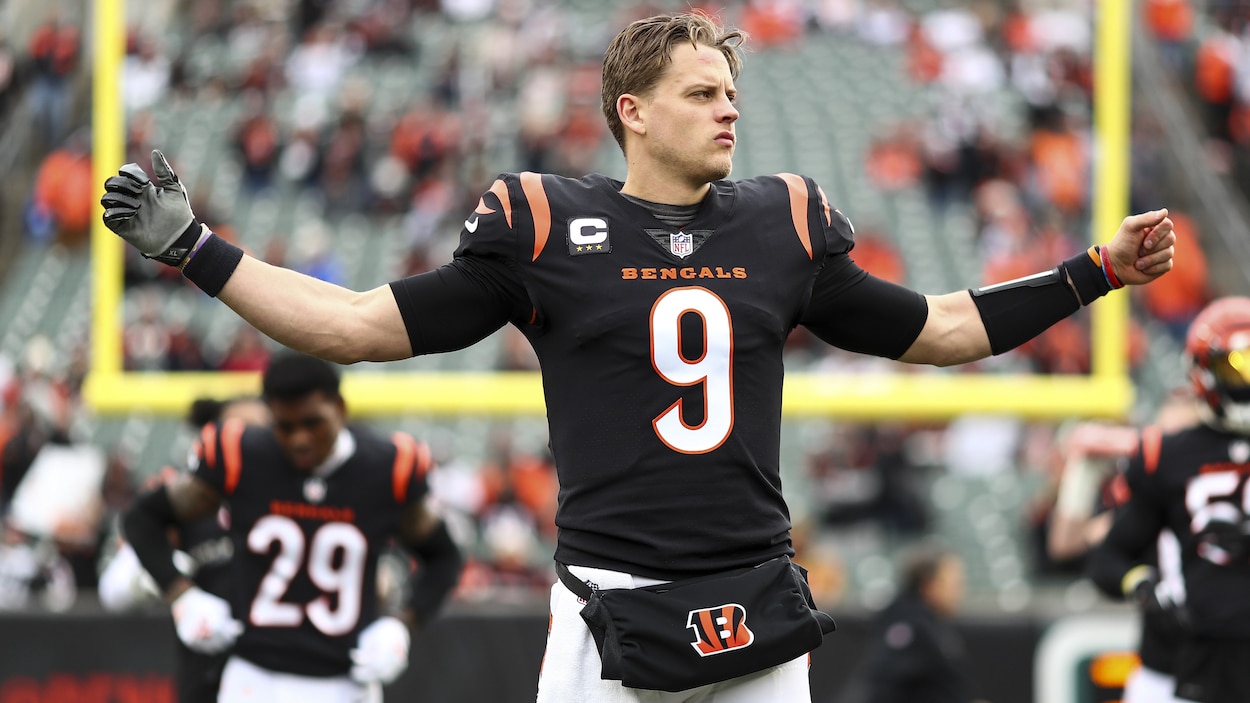 There is usually an ebb and flow to massive franchise quarterback extensions, and the upcoming Joe Burrow contract extension is no exception.
In the recent past, the way teams have dealt with franchise QBs has followed a similar formula. After three seasons, teams have locked in their guys to long-term deals. This is what happened with Class of 2017 pick Patrick Mahomes who signed an extension with the Kansas City Chiefs in the 2020 offseason, the Buffalo Bills' Josh Allen (Class of 2018, 2021 offseason extension), and the Arizona Cardinals' Kyler Murray (Class of 2019, 2022 offseason extension).
It stands to reason that Burrow (Class of 2020) would be up for a new deal in the 2023 offseason. Murray's deal puts a bit of a damper on that, though. While Mahomes and Allen's extensions have worked out swimmingly, Murray's poor performance this season and long-term knee injury may have teams thinking about waiting a bit longer to hand out these megadeals.
That said, 2020 draftees Tua Tagovailoa, Justin Herbert, and maybe even Jalen Hurst could be getting big deals this offseason, which would force the Bengals hand.
Additionally, the contracts the Packers and Browns inked Aaron Rodgers and Deshaun Watson to this offseason also muddy the Joe Burrow contract extension waters.
Rodgers signed a deal with an AAV of $50.27 million, skewing the QB market. In fact, the four big-name QBs who re-signed last summer, Russell Wilson ($48.51M), Murray ($46.1M), and Watson ($46M), all have a higher AAV than last year's highest-paid QB, Mahomes. And despite his transgressions, the Browns fully guaranteed Watson's $230 million deal.
This money and historic full guarantee is the reason that Lamar Jackson, who the Ravens should have re-signed in 2021 when Allen got his deal, may hold out for a fully guaranteed $250 million-plus contract. By the time a Joe Burrow contract extension comes to fruition this offseason or next, that number could approach $300 million for six years with full guarantees.
A contract like that would be history-making, and counting on the Bengals to be the ones to make that kind of history has to scare the team's fans into thinking they could ultimately lose their beloved Joey Brrr.