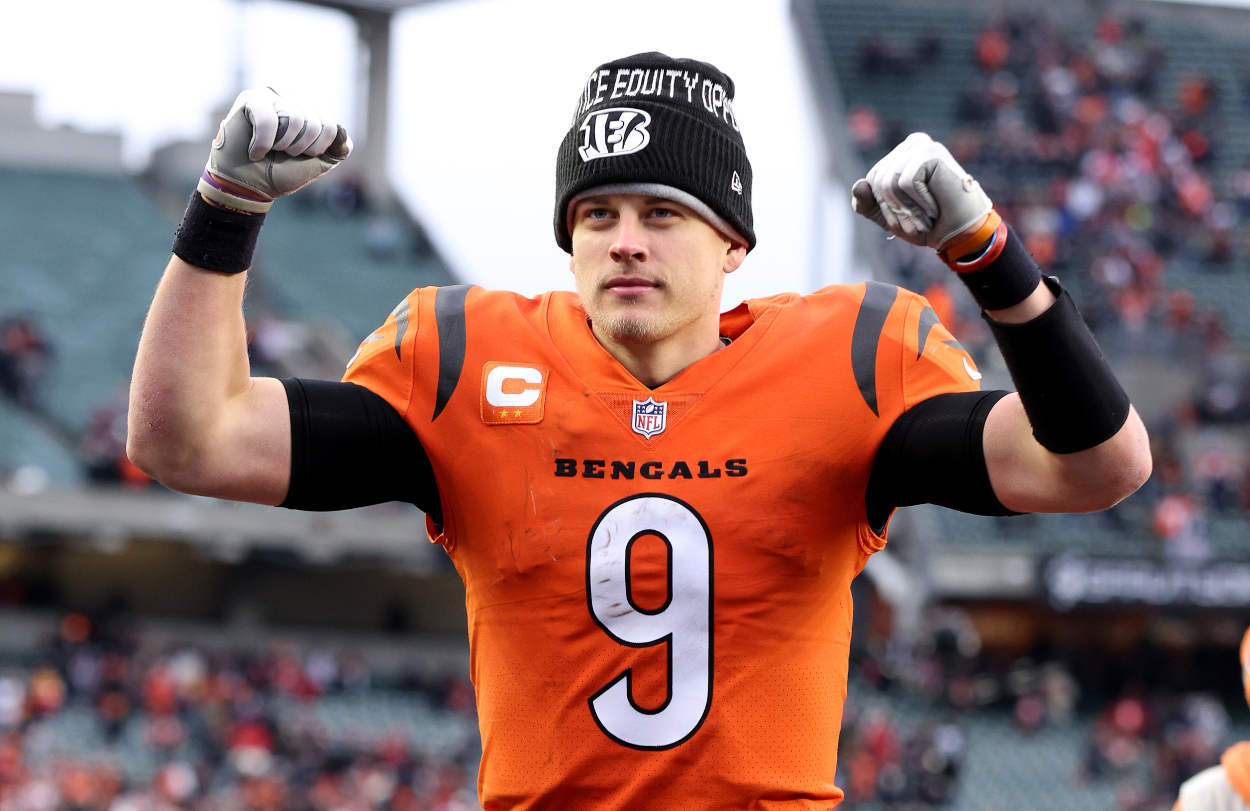 Joe Burrow's Strong Message to Bengals Fans Can Also Serve as a Stern Warning for the Rest of the NFL
Following Cincinnati's first playoff win in over 30 years, Joe Burrow sent a message to Bengals fans that can also serve as a warning to the rest of the NFL.
Thirty-one years ago, Cincinnati Bengals fans were doing something similar to what they are doing now: celebrating a playoff win. But despite the team breaking its drought while also becoming the first pro sports squad to win a playoff game/series in the city since 1995, quarterback Joe Burrow hasn't seemed too interested in the past.
In fact, Burrow recently sent Bengals fans a strong message about the franchise's future that other NFL teams should also view as a stern warning.
Joe Burrow downplayed the Bengals' curse-breaking victory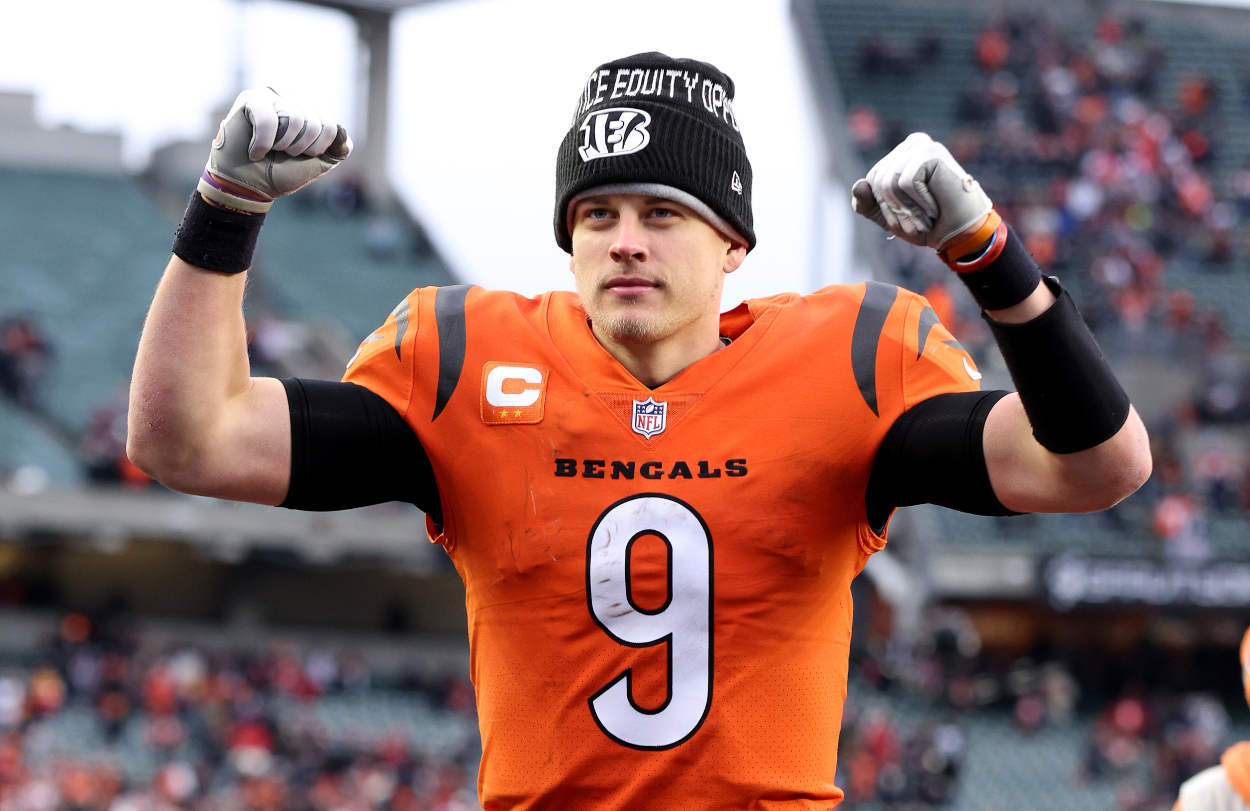 The Bengals essentially ended Bo Jackson's career in a playoff game during the 1990 season, as a tackle dislocated his hip and the star running back never played in the NFL again.
Cincinnati's loss to Jackson's then-Los Angeles Raiders that year kicked off a three-decade run of either missing the postseason entirely or losing in the Wild Card Round. The Bengals' playoff troubles became known as "The Bo Jackson Curse."
But like records, curses are meant to be broken, and Joe Burrow's squad did just that on Saturday (against the Las Vegas Raiders, nonetheless). Burrow was cool under pressure and led the Bengals to a 26-19 win. They advanced to the AFC Divisional Round for the first time since that 1990 campaign.
However, Burrow wasn't overly excited about breaking the curse.
"Yeah, it's exciting; it's exciting for the city, for the state," he said after the game (h/t Bengals.com). "But we're not gonna dwell on that. We're moving forward. We're ready, whoever we gotta play next, we'll be ready to go out and execute the game plan."
His answer may have seemed a little underwhelming, but he made it that way for a reason.
Joe Burrow to Bengals fans: 'This is the standard'
On Jan. 18, as he and the Bengals prepared to take on the Tennessee Titans in the Divisional Round, Joe Burrow received a question from a reporter on whether he saw how excited fans were for their first taste of playoff success in over 30 years.
He then gave some insight into why he has continued downplaying the achievement.
"Yeah, I think the fans were very excited, but I tried to downplay it and all that because this is how it's gonna be from here on out," he said, per WLWT's Brandon Saho. "It was a great win for us, but this is the standard, the bare minimum, every year going forward."
OK, Bengals fans. It appears it's finally time for years of excellence in Cincinnati.
But the rest of the NFL should take notice as well.
The Bengals could become an NFL powerhouse for years to come
No one wants to overreact to just one playoff win, but Joe Burrow's confidence, combined with the team he has around him, could be a recipe for years of success.
The LSU product proved he was the real deal this season with over 4,600 passing yards and 34 touchdowns, but he also has a plethora of weapons around him. Running back Joe Mixon ran for over 1,200 yards, while both Ja'Marr Chase (who was pretty confident after the Raiders win) and Tee Higgins gained over 1,000 receiving yards. The scariest thing to consider about those four is that they are all younger than 26. The Bengals offense isn't just talented; it's also young.
The same goes with the defense. Trey Hendrickson led the team with 14.0 sacks, and he's only 27, and Logan Wilson, who led the team with 100 tackles to go with four interceptions, is only 25.
Sure, Burrow's comments were directed to Bengals fans. But the rest of the NFL should pay attention to them, too. This Cincinnati team is young and talented, and it has a chance to have success for a long time.
Winning in the playoffs is the standard for the franchise now. And it's going to take down a lot of great teams in its path to the top.
Stats courtesy of Pro Football Reference