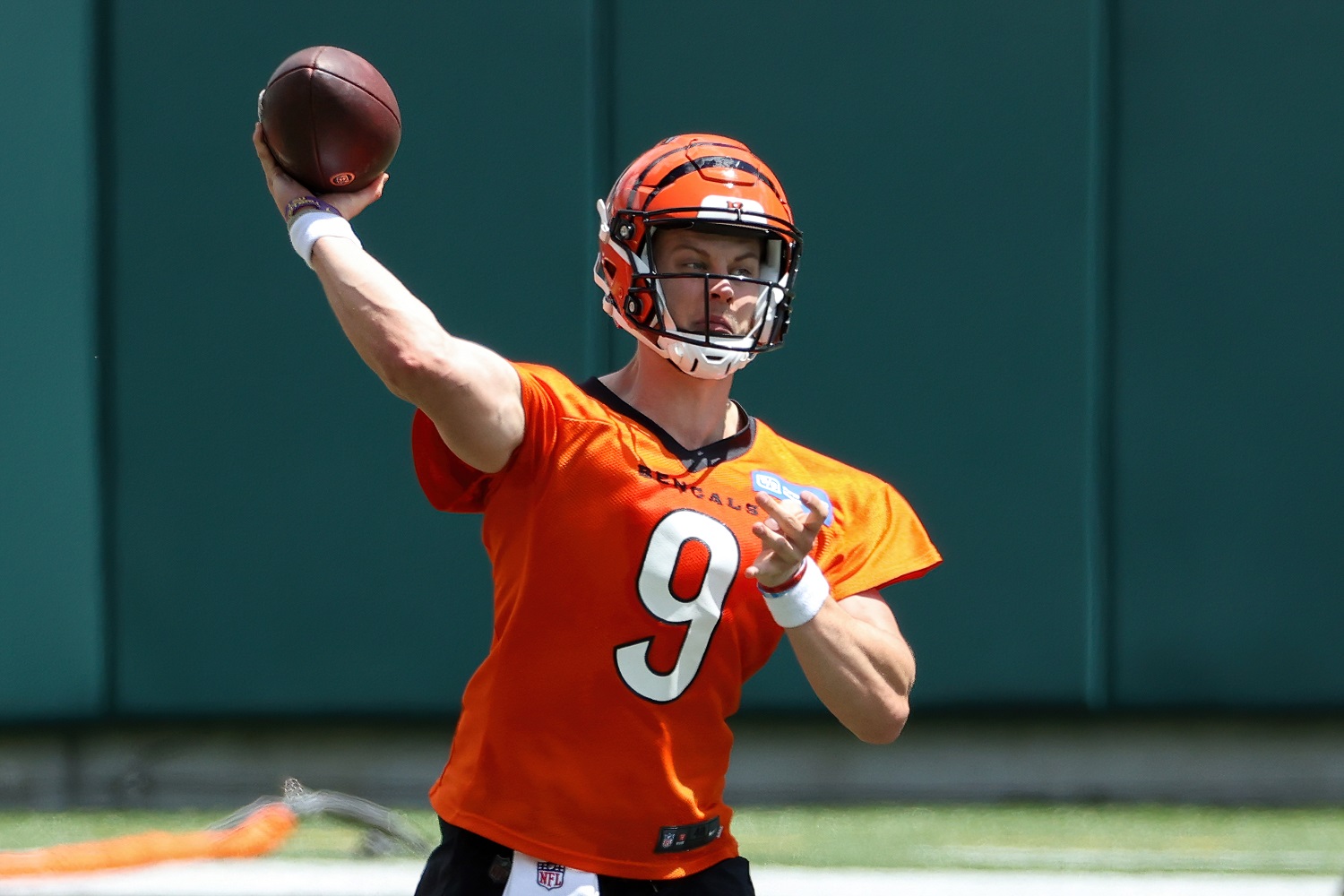 Joe Burrow vs. Justin Herbert Is the Wrong Question for ESPN to Be Asking
Would experts like ESPN's Mike Tannenbaum even bother making comparisons to Justin Herbert had Joe Burrow not suffered a knee injury midway through his rookie season?
An NFL quarterback from the top of the draft earns scrutiny from the day he arrives to the day he retires. And when he comes in alongside another big name, as was the case with Joe Burrow and Justin Herbert, NFL fans and experts link them throughout their careers.
One of those experts, Mike Tannenbaum of ESPN, worked in another I-told-you-so one year into the debate about which signal-caller is better. He made a good case, but Tannenbaum missed the chance to deliver a less predictable and considerably better take.
The Joe Burrow vs. Justin Herbert debate is off to an interesting start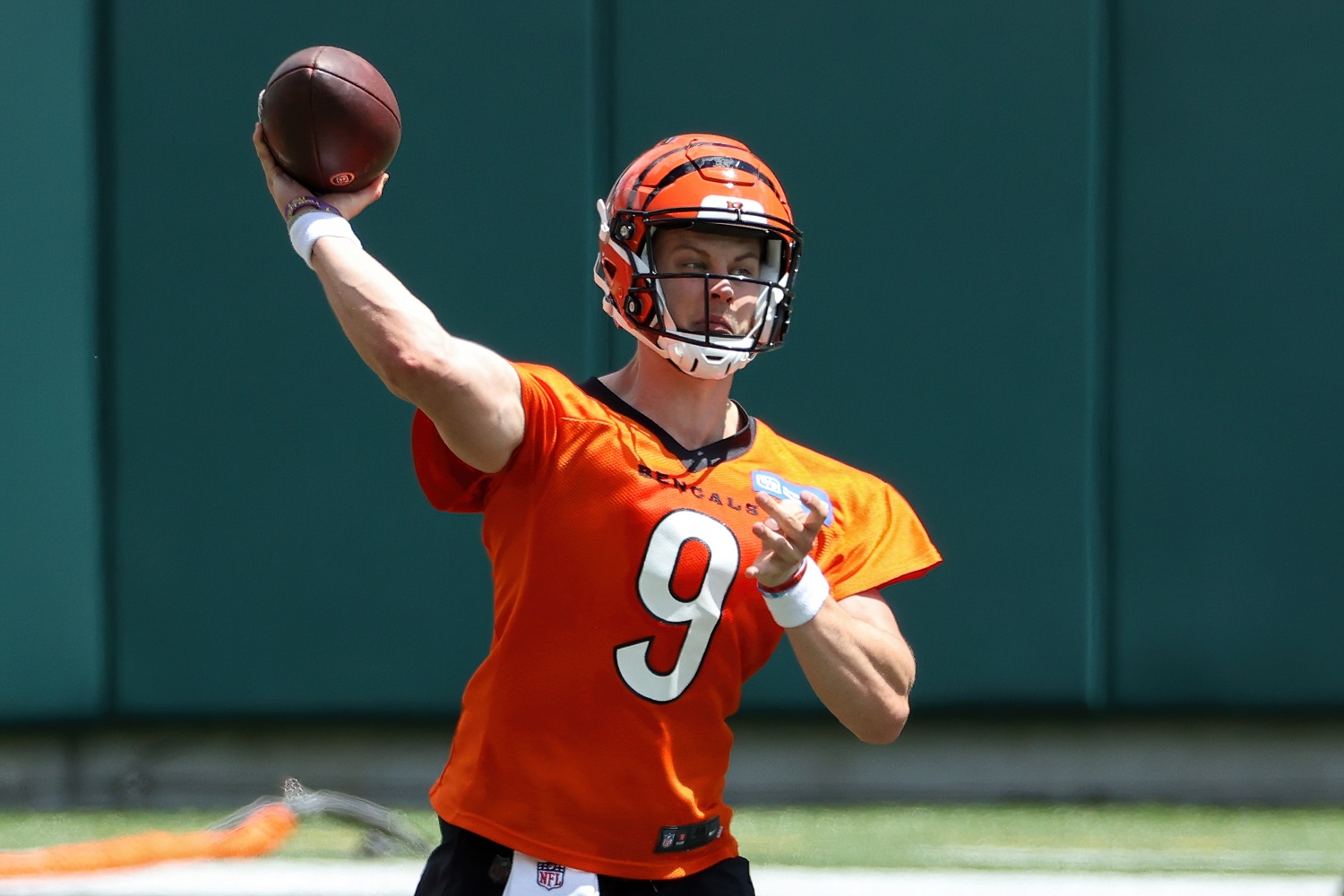 The Cincinnati Bengals made Burrow the No. 1 pick of the 2020 NFL Draft and let Andy Dalton go to make it clear that the former LSU hero was their QB1. Five picks later, the Los Angeles Chargers selected Herbert. LA coach Anthony Lynn intended to go with Tyrod Taylor as his starter and work his rookie into the offense as the season progressed.
Burrow made 10 starts before a season-ending knee injury and did nothing that would have triggered buyer's remorse for the Bengals. Had he stayed healthy, Burrow would have remained in the conversation for the AP Offensive Rookie of the Year honor that Herbert secured after becoming an emergency starter in Week 2.
Thus, Burrow and Herbert remain on track for years of comparisons as the experts play the what-if game.
NFL teams took three QBs near the top of the 2020 draft
Lest anyone forget, another quarterback came off the draft board between Burrow at No. 1 and Herbert at No. 6. Drafting fifth, the Miami Dolphins selected Tua Tagovailoa. After Green Bay took Jordan Love late in the first round and Philadelphia opted for Jalen Hurts midway through the second, no one else picked a QB until the fourth round.
Of the three quarterbacks who went early, Tagovailoa was the source of the most raised eyebrows throughout his rookie season. The former Alabama star went 6-3 as a starter and finished with stats comparable to what Burrow posted, but he benefitted from better talent courtesy of Miami's rapid rebuild.
Tagovailoa logged all five of his interceptions in his last four games, threw a lot of low-risk/low-reward balls, and didn't look like a sure-bet franchise quarterback. In fact, there was speculation right up until the 2021 draft that the Dolphins might use one of their two top-20 picks on another quarterback.
Joe Burrow vs. Justin Herbert is the wrong question for ESPN
Appearing on ESPN's Get Up, Tannenbaum addressed the question of whether the Bengals erred by taking Burrow over Herbert.
"Yes, I said it before the draft and I'm still saying it," Tannenbaum said. "When you go head-to-head with Justin Herbert and Joe Burrow, Justin Herbert is bigger, stronger, faster, more athletic. If you would have put Herbert in that LSU offense – Burrow's numbers were phenomenal – Herbert's (production) would have been as good or even better."
Tannenbaum acknowledged Burrow as a potential good quarterback. He said Herbert has a chance to be great. Given Herbert's size and sizzling rookie stats, Tannenbaum's take is defensible. But being so confident on the issue of good vs. great when Burrow has played just 10 games is premature.
Had Tannenbaum been thinking on his feet, he might have flipped the question into a better topic: Might the Dolphins have set themselves back by going with Tagovailoa instead of Herbert?
It's a fair question. Had the injury not ended Burrow's season, it's arguable that nine of 10 experts would view him with more upside than Tagovailoa entering 2021. Even with the injury, he still feels like the safer bet for stardom.
It's also the more relevant question. Miami improved from 5-11 to 10-6 under second-year coach Brian Flores, and the Dolphins held four of the first 42 picks in the most recent draft. As formidable as they should be this fall, just imagine what they would look like with Herbert.
In a division in which the Buffalo Bills are defending champions, the New England Patriots are likely to rebound, and the New York Jets might finally have a plan, the difference between Herbert and Tagovailoa might be the difference between making the playoffs or watching them from home.
Like Sportscasting on Facebook. Follow us on Twitter @sportscasting19.