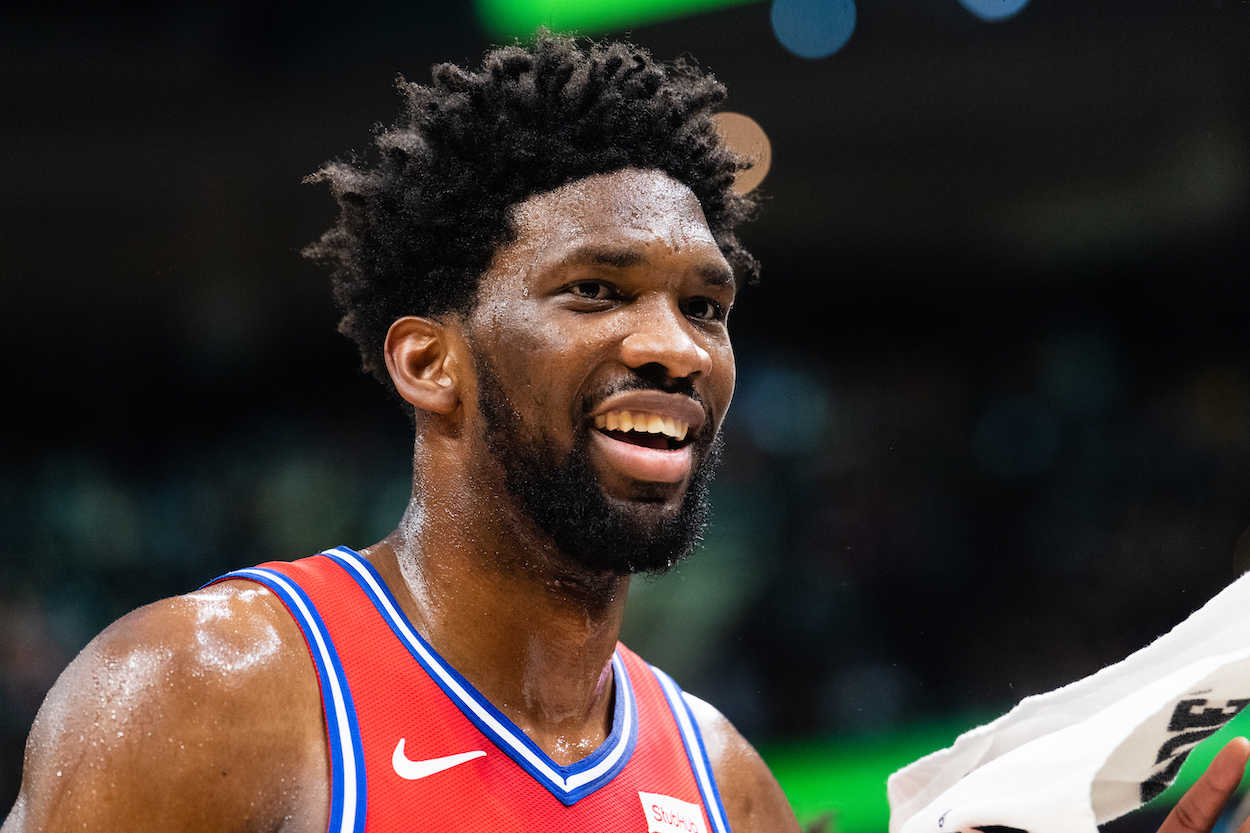 Joel Embiid Claimed He Killed a Lion at 6 Years Old to Prove He Was a Man: 'It Was an Easy Job'
Joel Embiid's teammates called him "Lion Killer" because of a wild story he told about his youth in Africa, but it turned out to be fake.
Joel Embiid had an extremely unique path to NBA stardom. Growing up in Cameroon, he didn't even pick up a basketball until he was 15 years old, and he didn't step foot in the United States until he turned 16. Since then, Embiid became a five-star recruit, a college standout at Kansas, and now an NBA MVP contender.
But before becoming an NBA superstar, Embiid was known as the "Lion Killer" for an outlandish story he told about killing a lion when he was just six years old to prove he was a man.
Joel Embiid's path to the NBA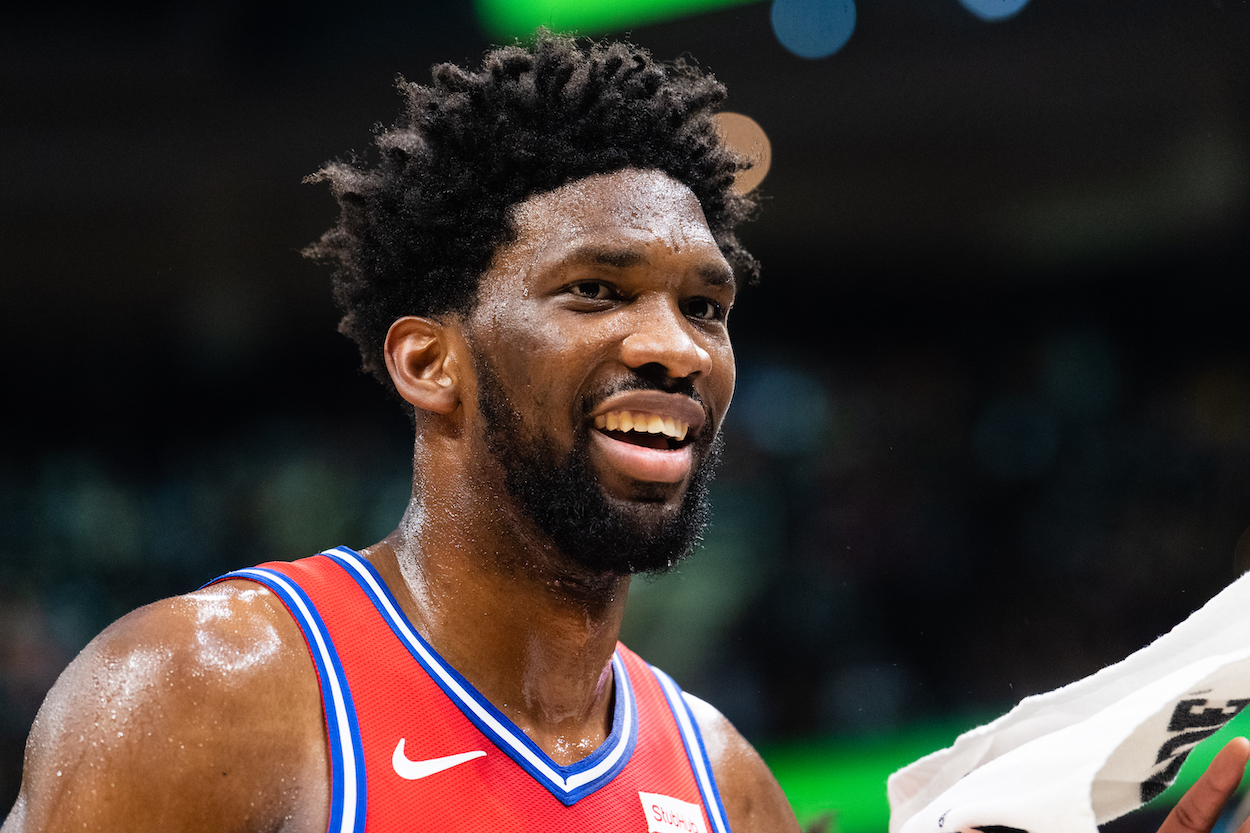 Joel Embiid was never supposed to make it to the NBA. Growing up in Yaoundé, Cameroon, Embiid played only volleyball and soccer with his friends, and he even had dreams of going pro in volleyball from a young age.
But that dream quickly changed when he discovered basketball at 15 years old. Embiid immediately found a knack for the sport, and he started modeling his game after fellow African Hakeem Olajuwon. When Embiid was 16, Luc Mbah a Moute, a former NBA player who also grew up in Yaoundé, discovered him at a youth basketball camp. Mbah a Moute saw something special in Embiid from the first time he saw him on the court, and he decided to mentor the talented youngster on his journey to the NBA.
Embiid moved to the U.S. the same year despite not knowing how to speak any English, and he eventually caught the eyes of college coaches around the country. Embiid enrolled at the University of Kansas as a five-star recruit and soon became a top NBA prospect.
Fast forward a few years later and Embiid is now one of the most dominant players in the league.
Embiid once claimed he killed a lion at six years old to prove he was a man
Embiid is one of the most fascinating and entertaining characters in the NBA today. In 2017, he appeared on the Dan Patrick Show and told a bizarre story about slaughtering a lion as a child in Cameroon.
"When I was six years old, I had to go into the jungle to kill the lion," Embiid claimed. "That was a way for me to prove that I was a bad man. That was also a way for me to become a man. So I went into the jungle, I had a spear, and threw it at a lion when he fell asleep, and then I just came and killed him. Then I carried the lion on my back, back to the village, and when I got to the village, I proved that I was a man. I've been a man since I was six years old…
"I mean, you know, I'm kind of different. I've always been told my whole life. So I think it was an easy job."
Patrick seemed skeptical about the wild story, and it turned out he was right to be.
Embiid fabricated the story to teach Americans a lesson about African stereotypes
As much as we want Embiid's lion-killing story to be true, sadly, it's not. Embiid later admitted that he first told the fabricated tale to his Kansas teammates to teach them a lesson about stereotypes.
Embiid later explained his thinking to Adrian Wojnarowski on The Vertical Podcast.
"Americans don't really have any idea what's going on in the world, especially us Africans," Embiid said. "When they think about Africans, they think about us running around with lions and tigers and all those other animals. When I got to Kansas I kind of used that to my advantage, talking about how I killed a lion and that's how I became a man. At six years old I had to go into the jungle and kill a lion and had to carry it on my back and carry it back to the village to show I'm a man. And they bought into it…I don't know. It might be true or it might be false. I don't know. But that's the perception."
Wow. There must've been better ways to teach Americans the truth about life in Africa, but no other alternative would've been as entertaining as the story Embiid drummed up.