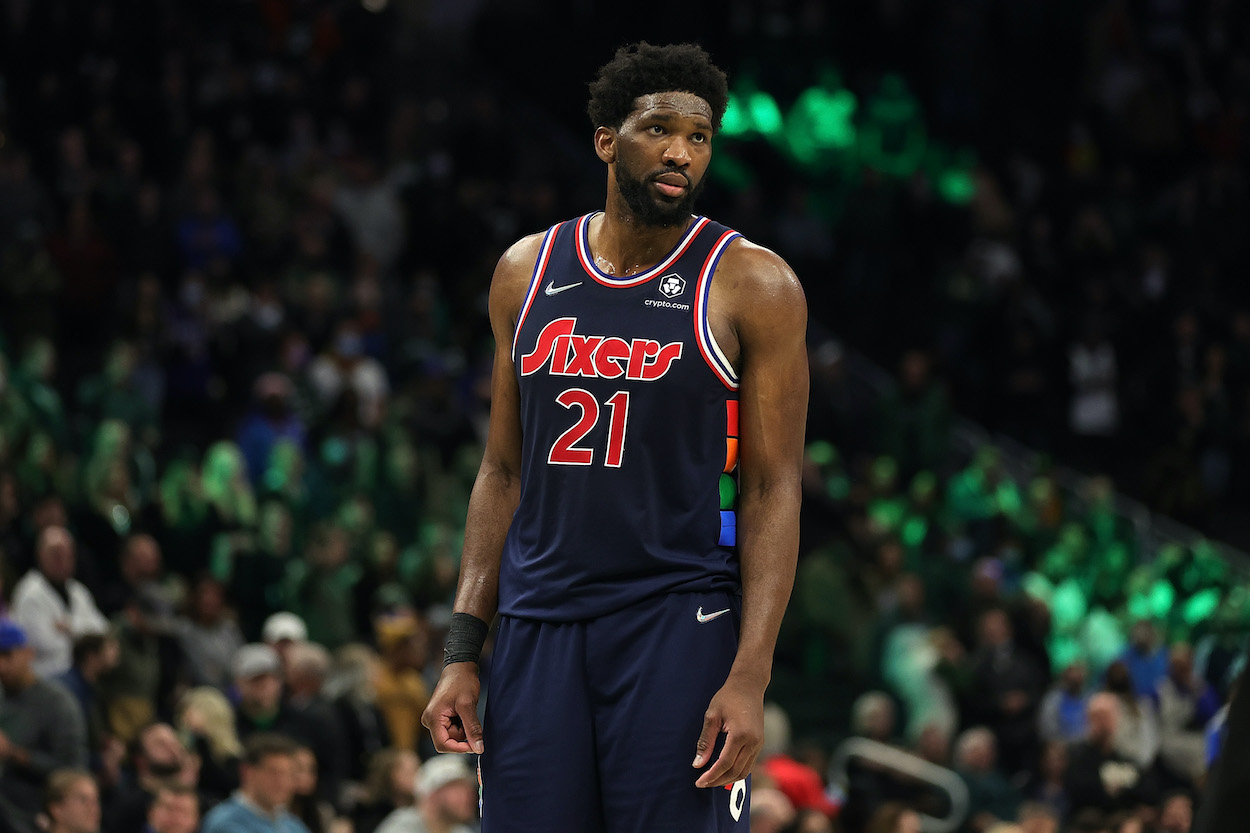 Joel Embiid Passionately Lobbies for the NBA MVP Award
Joel Embiid believes he deserves the NBA Most Valuable Player Award this year, but is he right?
Joel Embiid is on a mission.
After coming in second behind Nikola Jokic in NBA Most Valuable Player voting last year, the big fella has returned with a vengeance this season in search of his first MVP. He stands alone as the betting favorite atop the odds board through the All-Star break, but he'll need to continue his dominant form throughout the rest of the regular season if he wants to hoist the trophy in 2022.
Speaking this weekend about his chances of winning MVP, Embiid passionately lobbied for the award while sending a message to the rest of the NBA.
Joel Embiid is the MVP favorite at the All-Star break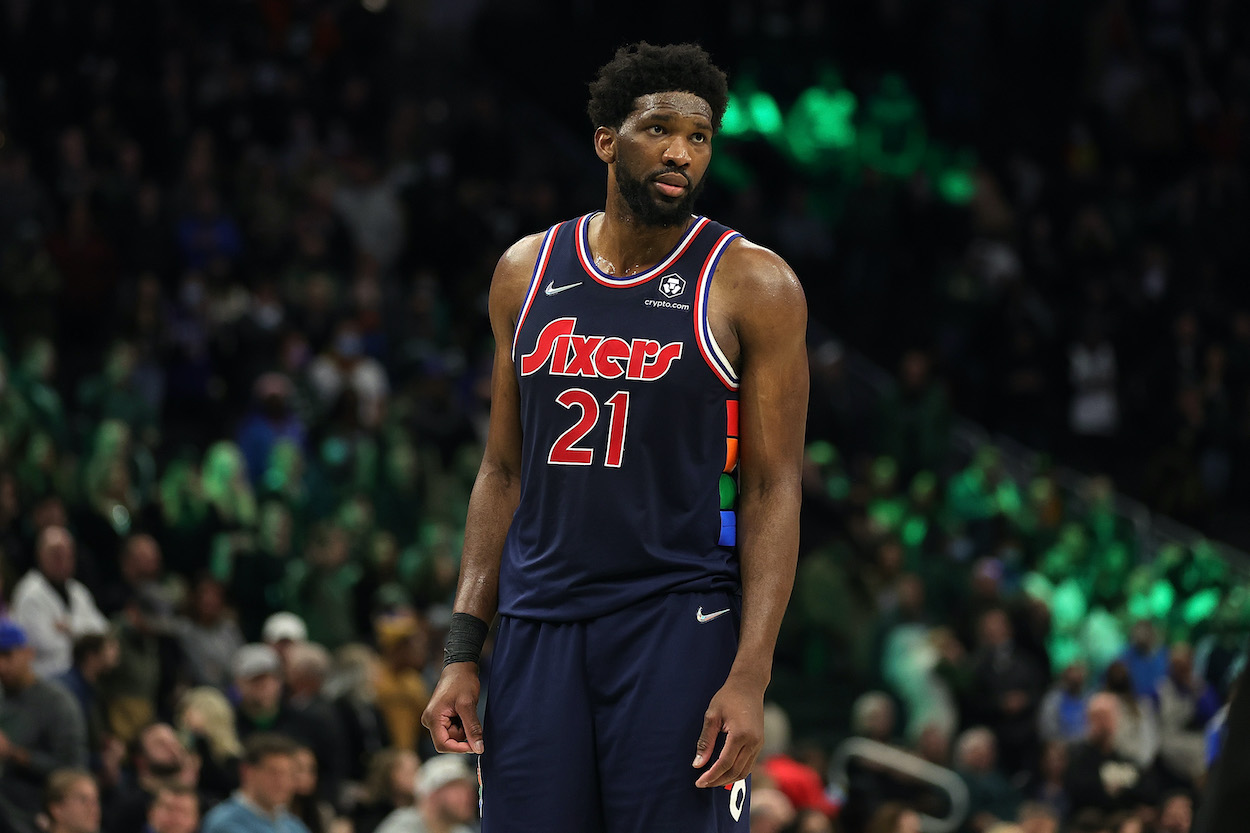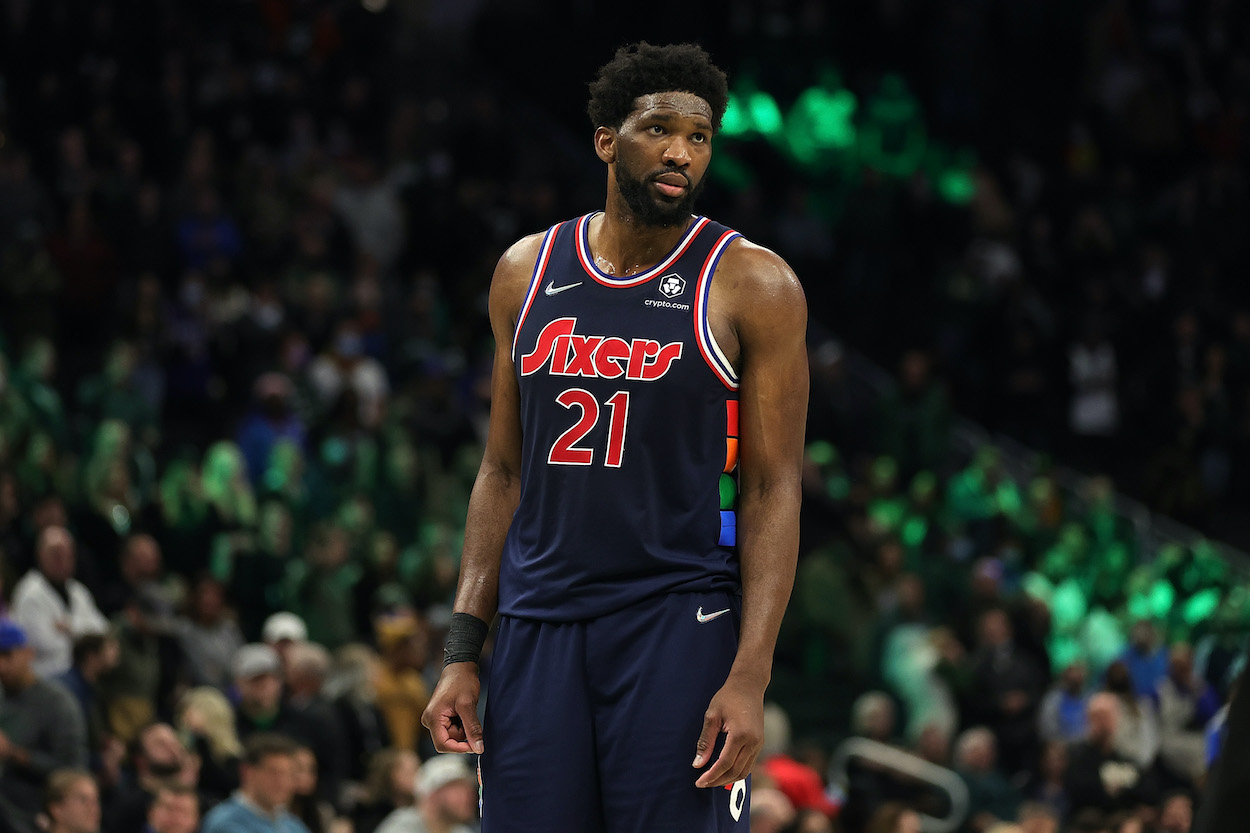 For the second straight season, the NBA MVP Award seems to be coming down to the two best centers in basketball. Embiid currently stands as a +140 favorite to win his first MVP, but Jokic is right behind at +290. Giannis Antetokounmpo follows up the top two at +380, and Stephen Curry is a little further behind at +850.
It's hard not to have Embiid at the top of the list at this point in the season. The talented center is leading the league in scoring at 29.6 points per game, he's shooting nearly 50% from the field on more than 19 field goal attempts per game, and he's having a career year as a passer with his 4.5 assists per game.
The stats are overwhelming, but leading the Philadelphia 76ers to a 35-23 record and the No. 3 seed in the Eastern Conference without Ben Simmons on the court all year is Herculean stuff. If the season ended today, Embiid is most likely the MVP.
And he knows it.
Embiid passionately lobbies for himself as the MVP
Embiid has never had an issue talking about himself. Not because he's cocky or self-centered, but because he's always possessed a proud confidence in his game, and he doesn't want to hide that from the public.
When asked this weekend about his chances of winning MVP, Embiid gave an honest answer we've come to expect from the big man.
"I don't want to push for the whole thing, but the way I've been playing speaks for itself," Embiid said Saturday during All-Star Weekend, per ESPN. "Especially with everything we went through, the drama this whole year, obviously missing a big piece and then everything that happened to our team and the way our team is set up.
"So I knew I had to take my game to another level whether it was offensively, defensively, or playmaking, and I've got great teammates that are coming in every single day and giving their all on the floor. But it always goes back to winning. As long as we win I'll be at that level and have a chance to win it all and win the MVP.
"But to answer your question, the play speaks for itself. Every single night that's what I've been doing offensively and defensively and I don't plan on stopping."
The MVP isn't the ultimate goal
Embiid has been pretty forthright about his desire to win an MVP trophy this year, but none of that matters to him if he can't lead the 76ers to a championship. Now that Simmons is finally out of town and James Harden is joining the fold, Philadelphia has about as good of a chance as any team to win it all in 2022.
You might hear Embiid speak more about his MVP chances down the stretch of the regular season, but don't be fooled, a championship ring is still his ultimate goal.
Like Sportscasting on Facebook. Follow us on Twitter @sportscasting19.