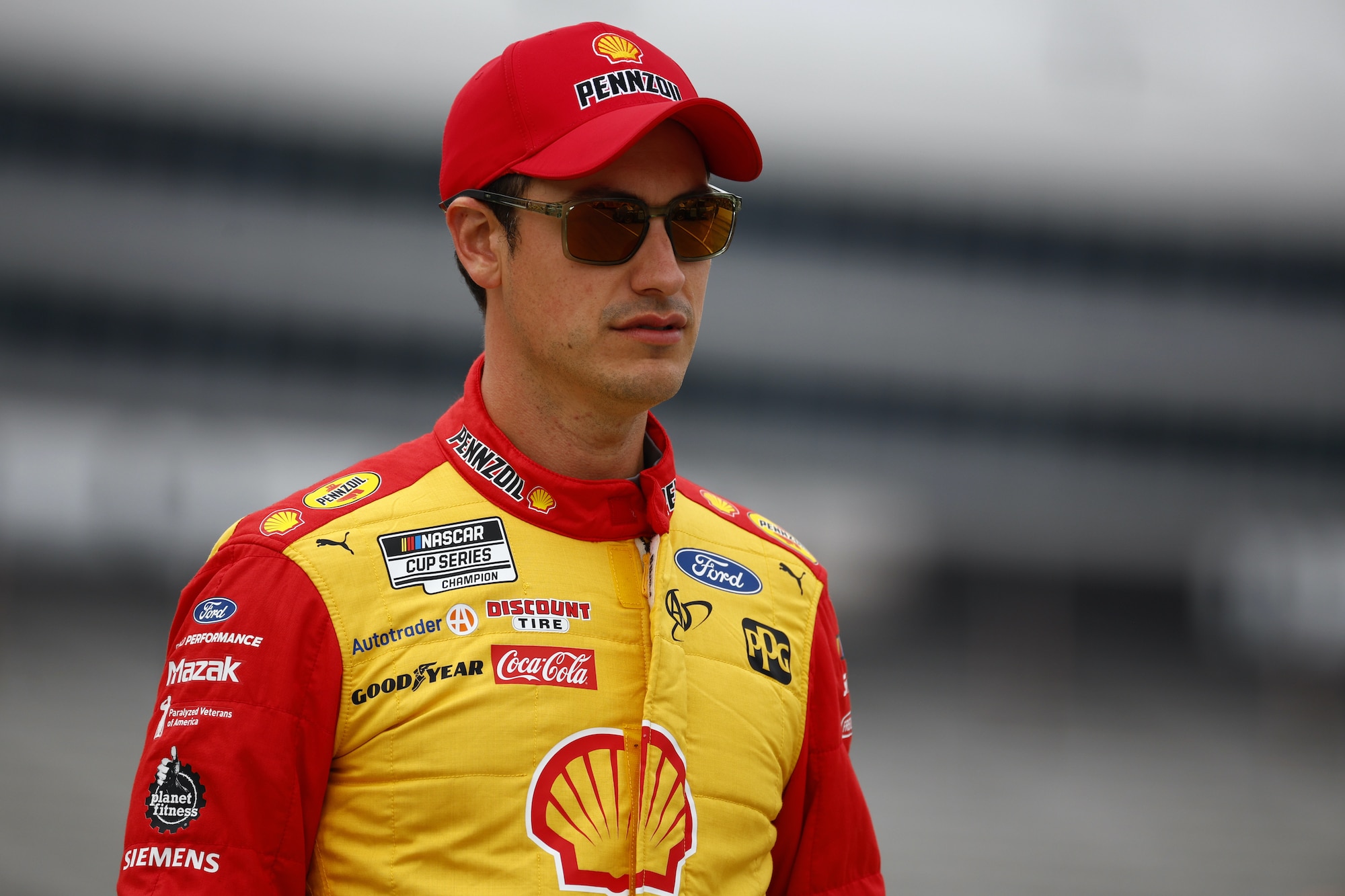 Joey Logano Reveals Disturbing State of Affairs in NASCAR When Discussing Moves Team Penske Is Making to Protect Its Drivers
Joey Logano candidly admitted that Team Penske has put a focus in its competition meetings on safety and protecting drivers in the Next Gen car, which is a departure from the past when the impacts weren't as violent.
Joey Logano has been one of the many drivers who has been outspoken about the impacts of the Next Gen car in its debut year. All drivers agree, they're dramatically more violent, or like "running into a concrete wall," according to Kevin Harvick.
Last week, the 2018 Cup Series champion met with reporters on Playoff Media Day and talked about a variety of topics, including his regular season and hopes for the postseason. Unsurprisingly, the topic of safety came up and he interestingly revealed the measures Team Penske is implementing to protect its drivers in the new car. 
Joey Logano among many drivers to suffer big hits this year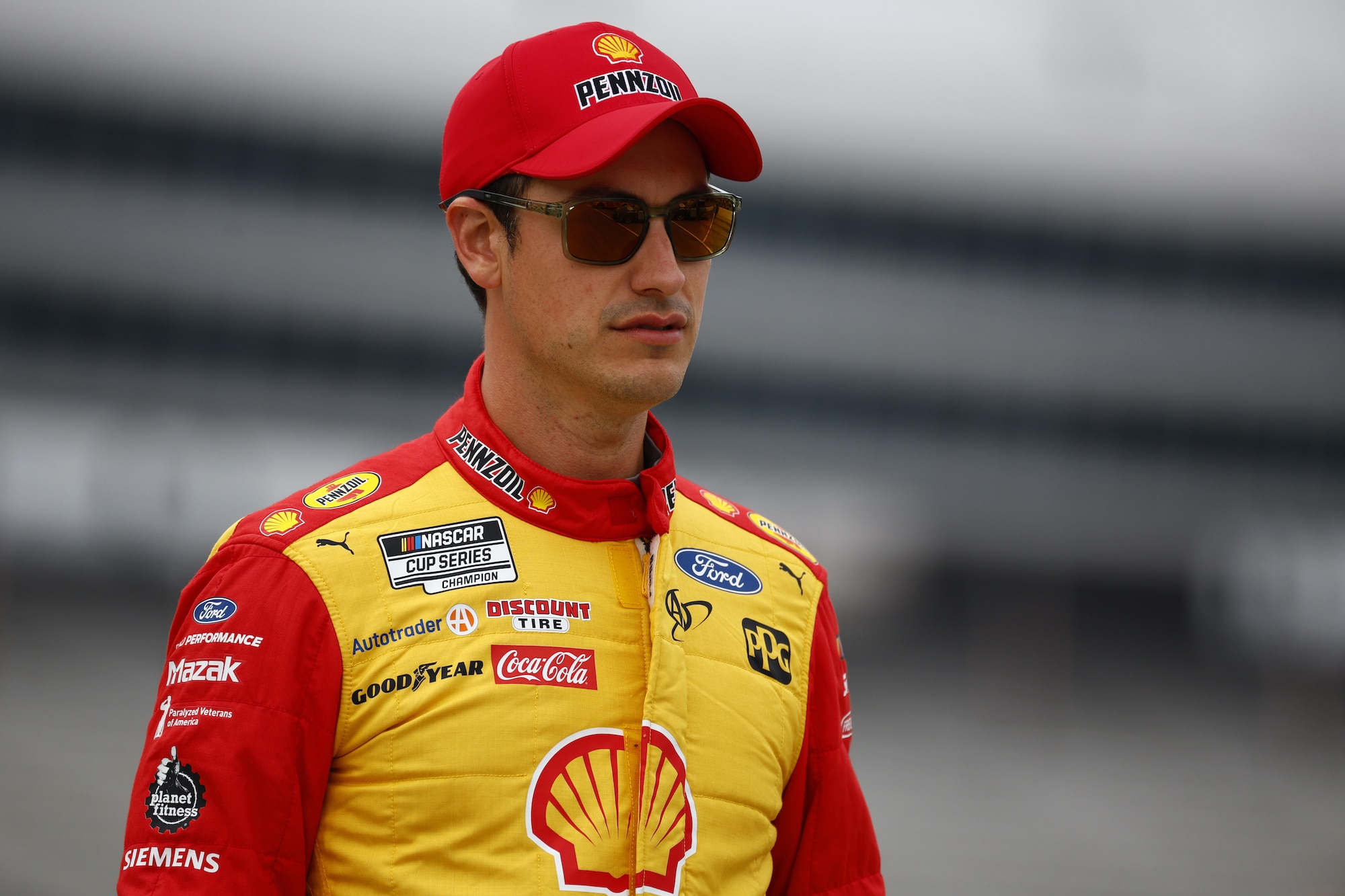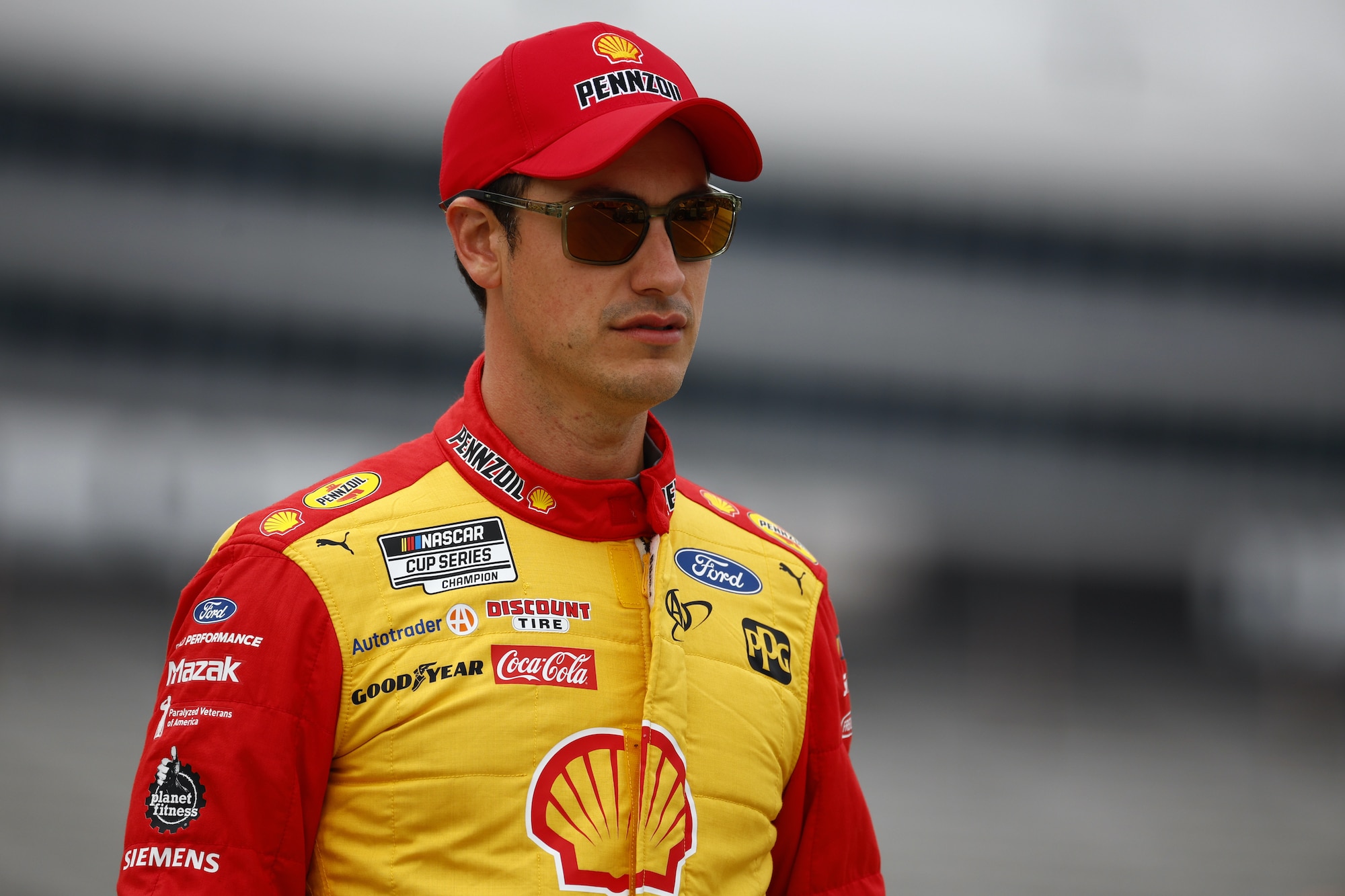 Joey Logano, Ryan Blaney, Bubba Wallace, Kevin Harvick, Denny Hamlin, and numerous other drivers have publicly spoken about how the impacts in the Next Gen car this year are decidedly more intense from the previous cars. 
"It's been a pretty sore week," Logano said a few days after slamming into the outside wall at Charlotte in the Coca-Cola 600. "I'm not moving as fast I typically do but it seems like I can still drive the car fast, at least in practice. So that part's good. These cars, they hit harder than ever. They hit really, really hard. They're solid. Yeah. It hurts." 
Hamlin is the most recent to experience the violence firsthand when he was leading at Daytona and was the first to hit the rain-soaked spot on the track and made a hard-right turn into the fence. 
"Literally, my jaw hurts," he said after the race. "I feel like my jaw was one of those boxers that just gets his whole face demolished. That was certainly the first real big one I've had in this car. Everything they've been telling us, all the other drivers, is true. It's legit."
Logano makes revealing statement on what Team Penske is doing
While Logano and others have spoken about the impacts, Kurt Busch hasn't talked about the details of his crash during qualifying at Pocono. But his absence due to a concussion from that incident has spoken volumes.
Last week on Playoff Media Day, Busch's situation, coupled with all the other big hits and fires, which Logano personally experienced after Indy, driver safety was understandably a hot topic. Fox's Bob Pockrass asked Logano what his team is doing with regard to safety.
"There are some things we still control," Logano said. "I will say that Team Penske does an amazing job at the safety standpoint, the safety stuff, and they care about us. That goes from Roger to Tim to Mike and Travis, all the way down. 
"These are items that are brought up in our competition meetings now. Can't say that really came up in competition meetings very often before. So they're looking for ways to not only fix what we can control as a race team — whether that's head surrounds, different foams, being comfortable and making sure that everything is what you can have — whether it's leg braces or pedals being the right heights, those types of things. 
"And then what can we communicate to NASCAR as a group and say this is a weak point of the car, we need to work on this as a group. Team Penske, to me, has really been a leader in that and not been holding back safety updates because of costs. To me, I'm very grateful for that. Very grateful."
NASCAR responds to fires 
There's no denying the rhetoric among drivers has heated up, including Kevin Harvick blasting NASCAR on Sunday after his car caught fire at Darlington and prematurely ended his first race of the playoffs. This week, to the sanctioning body's credit, it sent out guidance to the teams on modifications to the cars in hopes of reducing the chance of fire in the future. 
The Next Gen car, while providing entertaining action on the track for much of the season, has had its share of problems this first year, including more than a dozen loose wheels and cars bottoming out on flats. 
Fans can only hope that Logano's remarks remain true and his team, along with the others, continue to provide NASCAR with critical feedback on improving the safety of the car, but more importantly, the governing body acts as efficiently and effectively as possible in acting on it. 
Like Sportscasting on Facebook. Follow us on Twitter @sportscasting19 and subscribe to our YouTube channel.