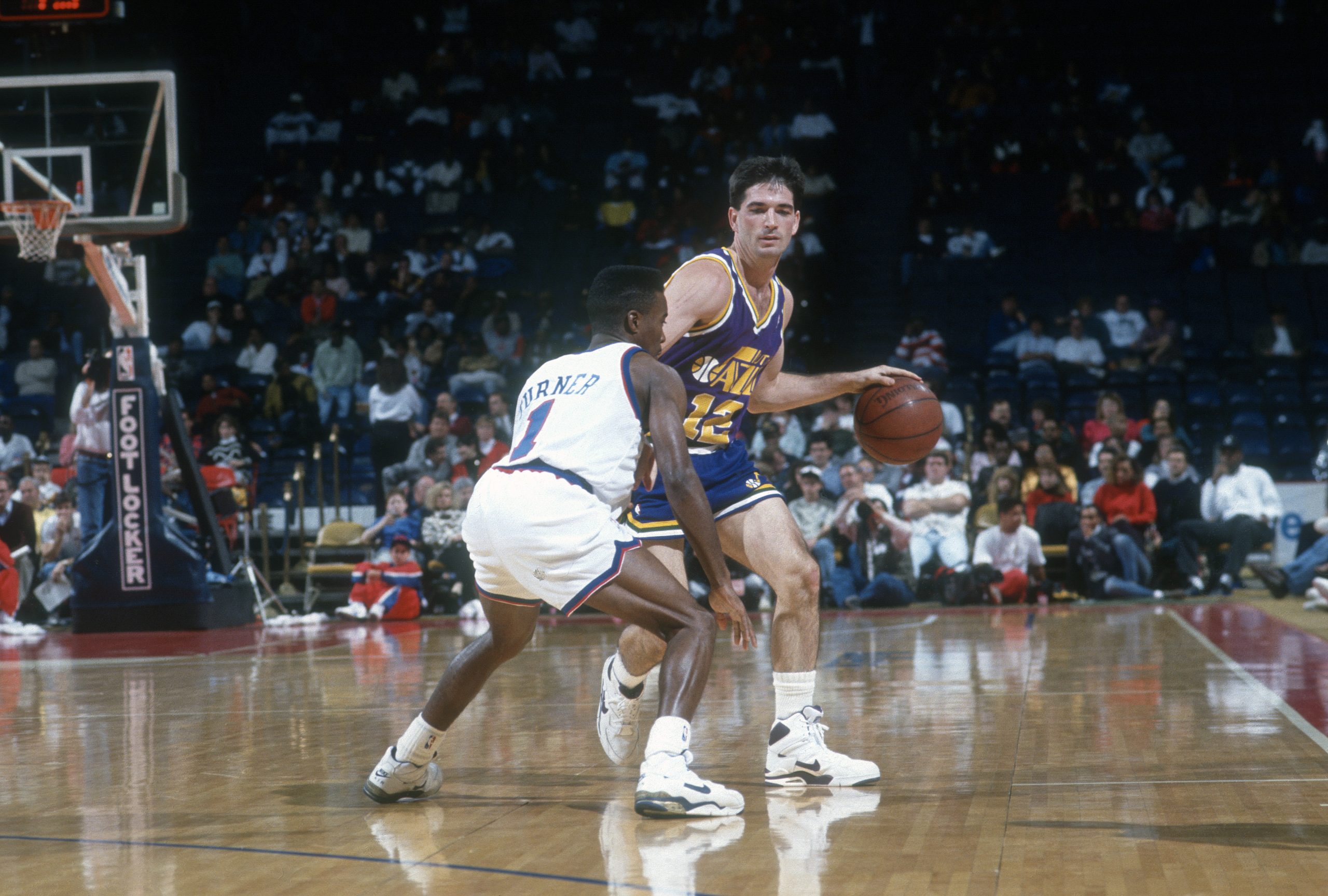 John Stockton's Low Point With the 1984 Olympic Team Triggered His Hall of Fame NBA Career
Utah Jazz legend John Stockton took the lowest moment of his basketball career and embraced it.
John Stockton didn't have too many low points in his basketball career. The Utah Jazz legendary point guard was a 10-time All-Star and led the league in assists nine seasons. There was, however, one crushing blow to his ego, yet the Naismith Memorial Basketball Hall of Famer let it roll off his back and took it as a positive.
John Stockton didn't quite get a warm welcome from Utah Jazz fans after getting drafted in 1984
The Jazz made Stockton the 16th overall pick in the 1984 NBA Draft. Prior to the draft, the team had supplied the media with 13 names on their wish list. Unsurprisingly, the point guard from Gonzaga was not on that list.
"Well, I think that we spend a lot of money and a lot of time, and we do a very good job of scouting," said then-Jazz coach Frank Layden to KSL Sports after that draft. "Why should we share that with anybody?
"He's a dangerous scorer. He's not as quick as (Jazz guard) Rickey (Green), but he's very, very quick by most standards. He can score and he's an exciting passer. I think he will do some exciting things on our fast break.
"I think most of the scouts felt that if we didn't take him, he would have been taken right after us."
While Layden loved the pick, many of the Jazz fans weren't thrilled to hear his name called on draft night. When Stockton was announced as the pick, a chorus of boos rang throughout the crowd.
Stockton said he was surprised the Jazz took him.
"Yeah, I was very surprised," he said on draft night. "All indications were if Portland didn't pick me 19th, it might be Portland early in the second round."
John Stockton took his lowest basketball moment and turned it into a positive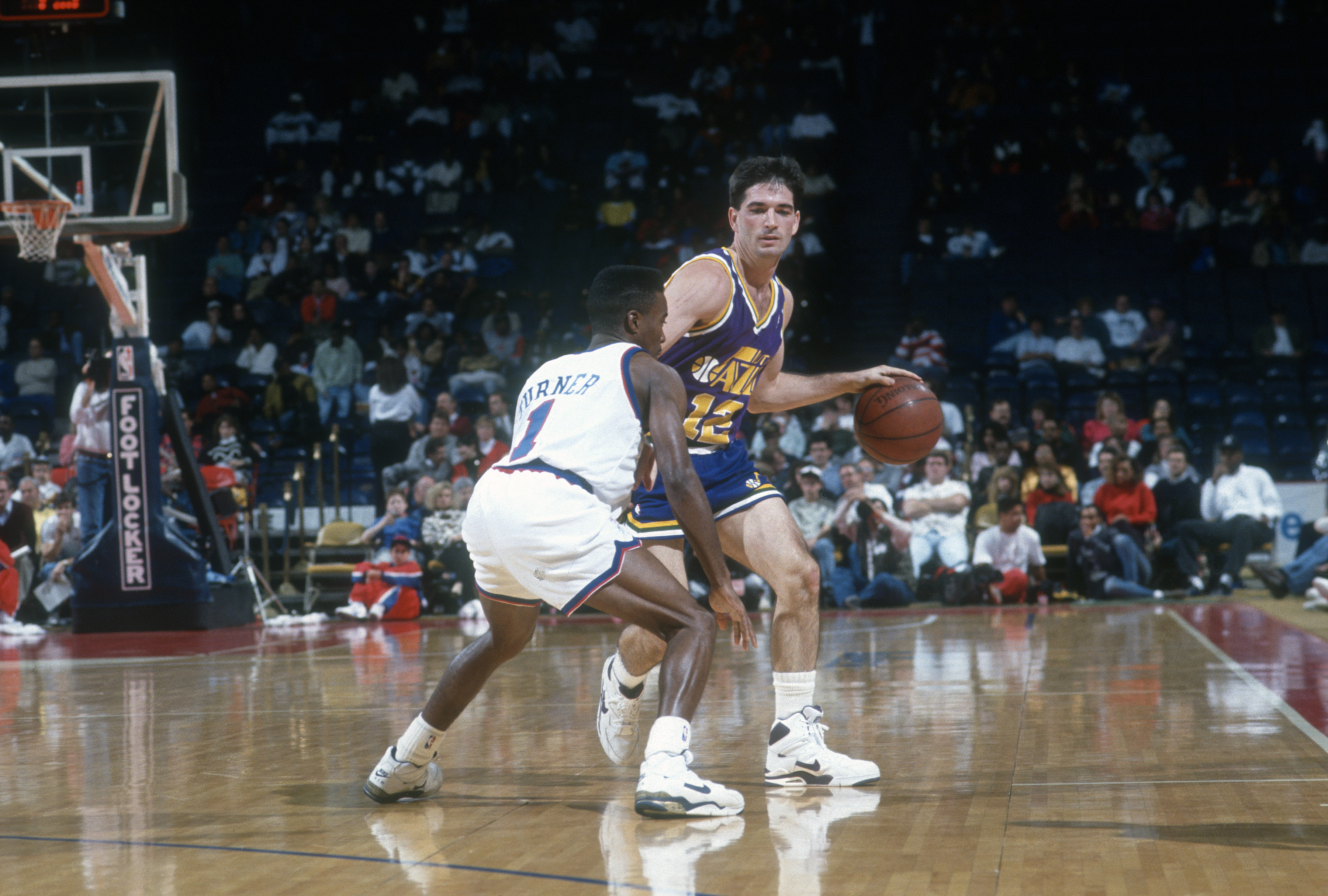 Stockton played four years at Gonzaga. As a freshman, he averaged 9.4 minutes and 3.1 points, but those numbers swelled to 37.6 and 20.9 as a senior. He also made 58% of his shots from the floor in his final season.
Although Gonzaga didn't have the name recognition back then as it does today, Stockton was able to make a name for himself.
The 6-foot-1, 170-pound point guard earned a tryout with the 1984 U.S. Olympic team, which was coached by Indiana's Bobby Knight. It was a lifelong dream of Stockton's to play for a gold medal.
"The whole Olympic thing is extremely important to me," Stockton said in 1992, according to United Press International. "I have dreamed about it since I was a child. It is one of the most important things in my life, certainly in my career."
Stockton mentioned that in 1992 as he was attempting to make the Olympic team for the first time. He had been a late cut in 1984. Knight decided to keep his own point guard, Steve Alford, instead of Stockton. Although getting cut stung and may have been one of the biggest disappointments of his career, Stockton looked at it as nothing but positive.
"Eighty-four was a stepping stone for me," he said to The Washington Post in 1992. "It was far more positive to get cut when I did (he moved up in the draft after showcasing his talents) than to get cut earlier. It was a tremendous boost for my career."
Stockton lived out his dream at the 1992 Olympics
Eight years later, Stockton was able to fulfill that lifelong dream of playing in the Olympic Games, although that was also a struggle.
During an exhibition game for the 1992 Dream Team, Stockton collided with Michael Jordan and suffered a fractured leg. He still managed to play in pain but was grateful he played on an Olympic-winning team.
The team, consisting of Jordan, Larry Bird, Magic Johnson, Charles Barkley, and many more top-notch NBA stars, is widely considered the best collection of basketball players ever assembled. Stockton was both honored and thrilled to be a part of that group.
"Not to be able to play would have put a damper on it," he said in The Washington Post story. "It would have been a great experience, being named to the team and spending the summer with these guys, but there would have been a cloud hanging over it."
Stockton enjoyed a 19-year NBA career, spending each season with the team that took a chance on him. That chance was made possible right after he dealt with the lowest point in his basketball career.