Michael Jordan's Response to Bobby Knight's 1984 Phony Outburst Was Classic MJ
It was egos coaching egos back in 1984 when legendary Indiana coach Bobby Knight was the man in charge of the U.S. Olympic men's basketball team. Although it was the last amateur team to win a gold medal in men's basketball, it still featured high-profile athletes such as Michael Jordan, Patrick Ewing, and Chris Mullin. When Knight felt the need to go after Jordan at halftime of a game, Jordan fired back in a hilarious way.
Michael Jordan became a global star at the 1984 Olympics
Jordan hadn't yet played a game for the Chicago Bulls. He had a storied career at the University of North Carolina, where he guided the team to a national title as a freshman. Now, in 1984, he was a member of the U.S. Olympic team that featured some of the top college basketball players. It was his time to shine, and he did.
The '84 team was dominant. It went 8-0 and captured the gold medal in the Olympics, which were held in Los Angeles. Knight was the head coach and saw his team average 95.4 points per game. They allowed 63.3 points per contest. Every one of the team's wins was by a double-digit margin.
Jordan was the leader. He shined on the global stage, averaging 17.1 points despite sitting out much of the time because of the blowouts. His athleticism and basketball prowess were shown worldwide. The U.S. secured the gold medal with a 96-65 victory over Spain.
Bobby Knight got on Michael Jordan after a great first half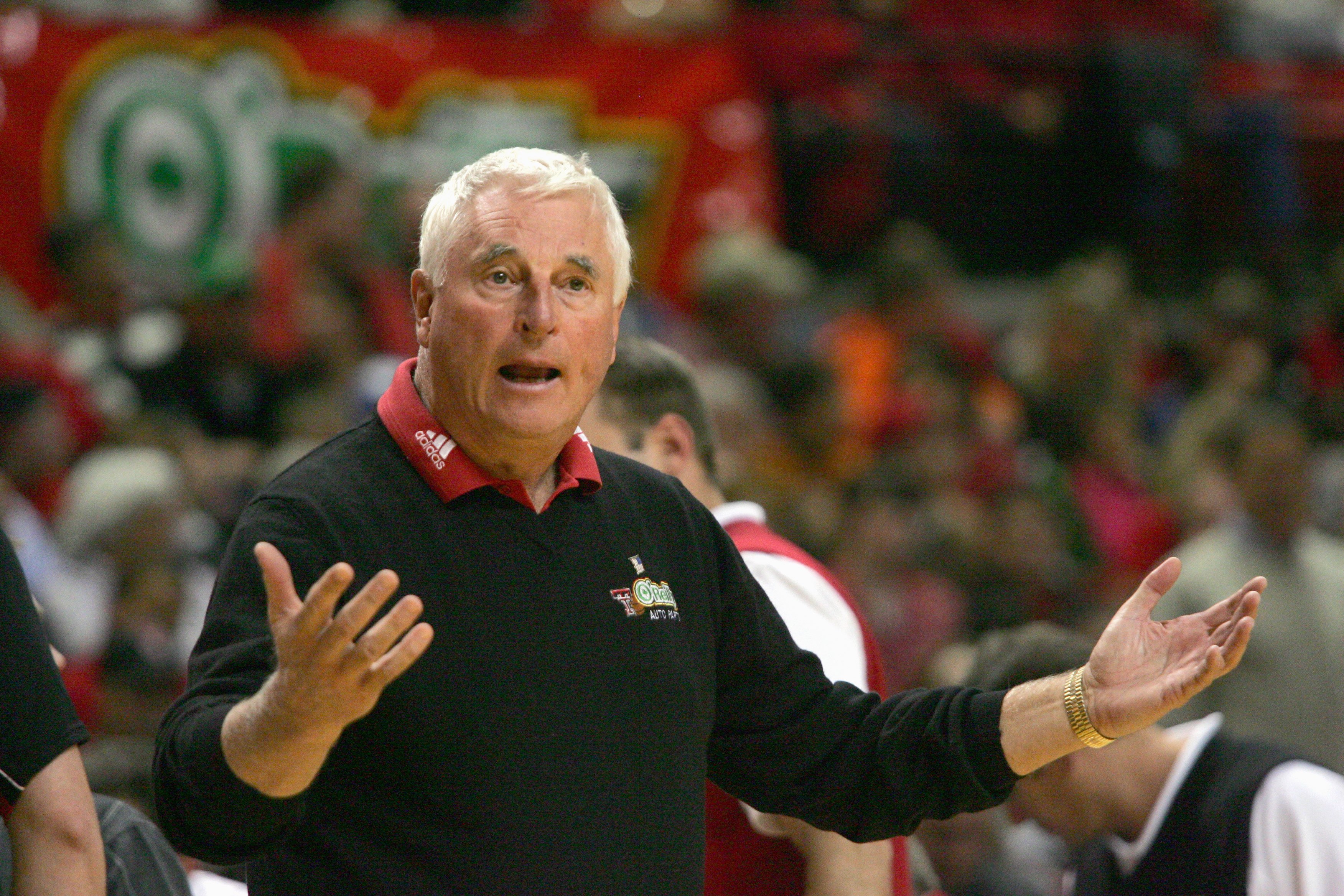 Knight recalled a time when he called out Jordan at halftime of the gold-medal game against Spain. The U.S. was cruising at the half, but Knight still wanted to light a fire under the team to prevent any second-half letdown. He decided to get on Jordan, who had a sensational first half.
"We're ahead by 28 points at the half," Knight said during a 1993 interview with David Letterman. Jordan has played 11 minutes. He has 19 points, 12 rebounds, and nine assists (the box score did dispute these numbers) in 11 minutes. We played the game about as well as basketball can be played.
"I'm a big believer in let's play better in the second half than the first half. I'm walking across the floor and I'm saying to myself, 'what the hell am I gonna say here to get us to play any better?' Usually, I don't have a problem with this. I'm at the locker room door. I open it, and the first guy I see in the locker room is Michael. An idea hits me. I'm going to jump on Jordan a little bit."
Jordan fires right back at Knight
Knight said he wanted to go after Jordan for one reason. "These other guys are going to say, 'if he's that upset with Jordan, what does he think about me?' I walk over to Michael's locker. Now, remember, 11 minutes, 19 points, 12 rebounds, and nine assists.
"I walk over and I say, 'Mike, when in the hell are you going to set a screen? We had four guys out there screening. When the hell are you going to screen somebody, Mike? I mean all you're doing is rebounding, passing, and scoring. Screen somebody out here.
"Mike looks up at me – the whole world knows Michael Jordan's smile – and says, 'Coach, didn't I just read last week where you said I may be the quickest player you've ever been around?' I said what the hell does that have to do with you screening? He said, 'Coach, I think I set them quicker than you can see them.'"