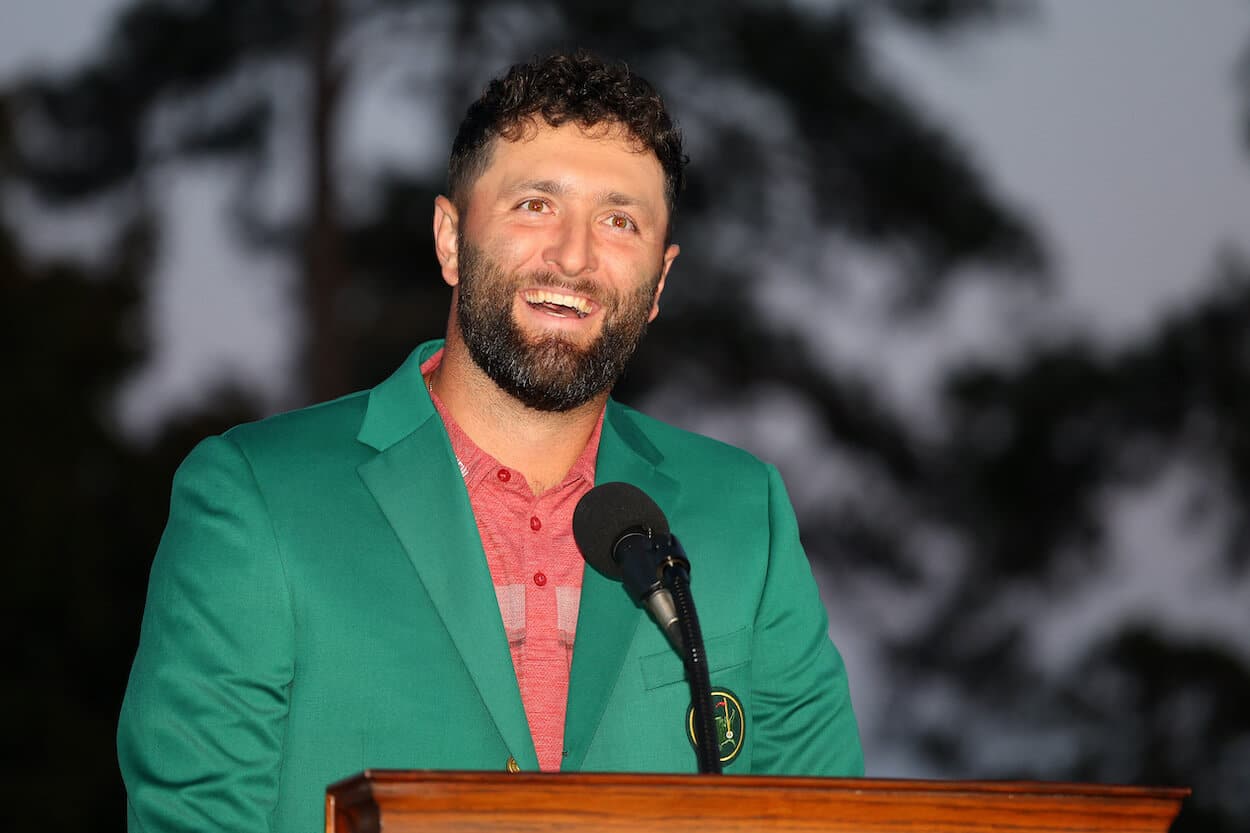 Jon Rahm Reveals the 1 Heartwarming Message He Was 'Thrilled' to Receive After His Masters Triumph
Jon Rahm received a "very nice" congratulatory voice message from one of his sports role models.
This week has been a busy one for Jon Rahm, but it's been even busier for his cell phone. The 2023 Masters champion has barely been able to keep up with the hundreds of congratulatory text messages and phone calls flowing in after his impressive victory at Augusta National Golf Club.
One message, though, stood out from the rest.
When asked about his favorite message from this week, Rahm pointed to a heartfelt voice message he was "thrilled" to receive from Spanish tennis legend Rafael Nadal.
Jon Rahm looks up to the Spanish sports legends who came before him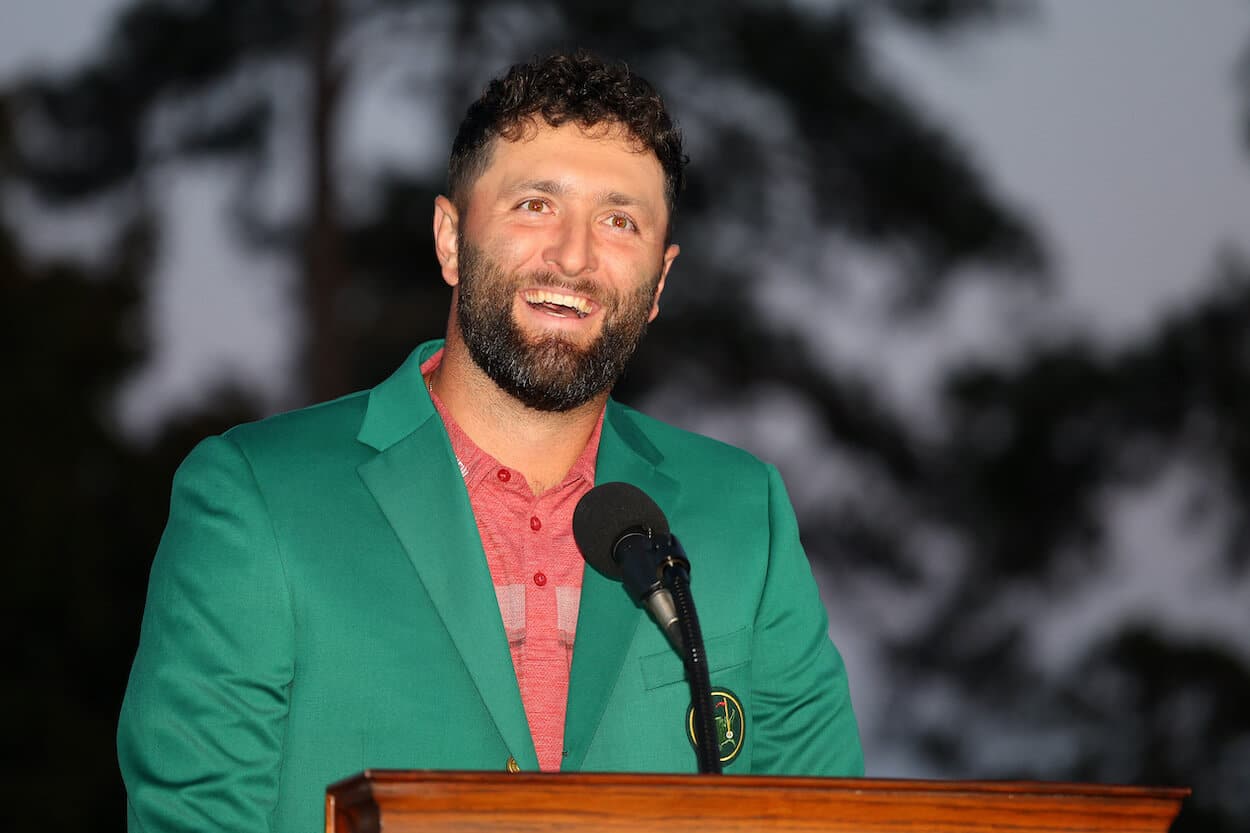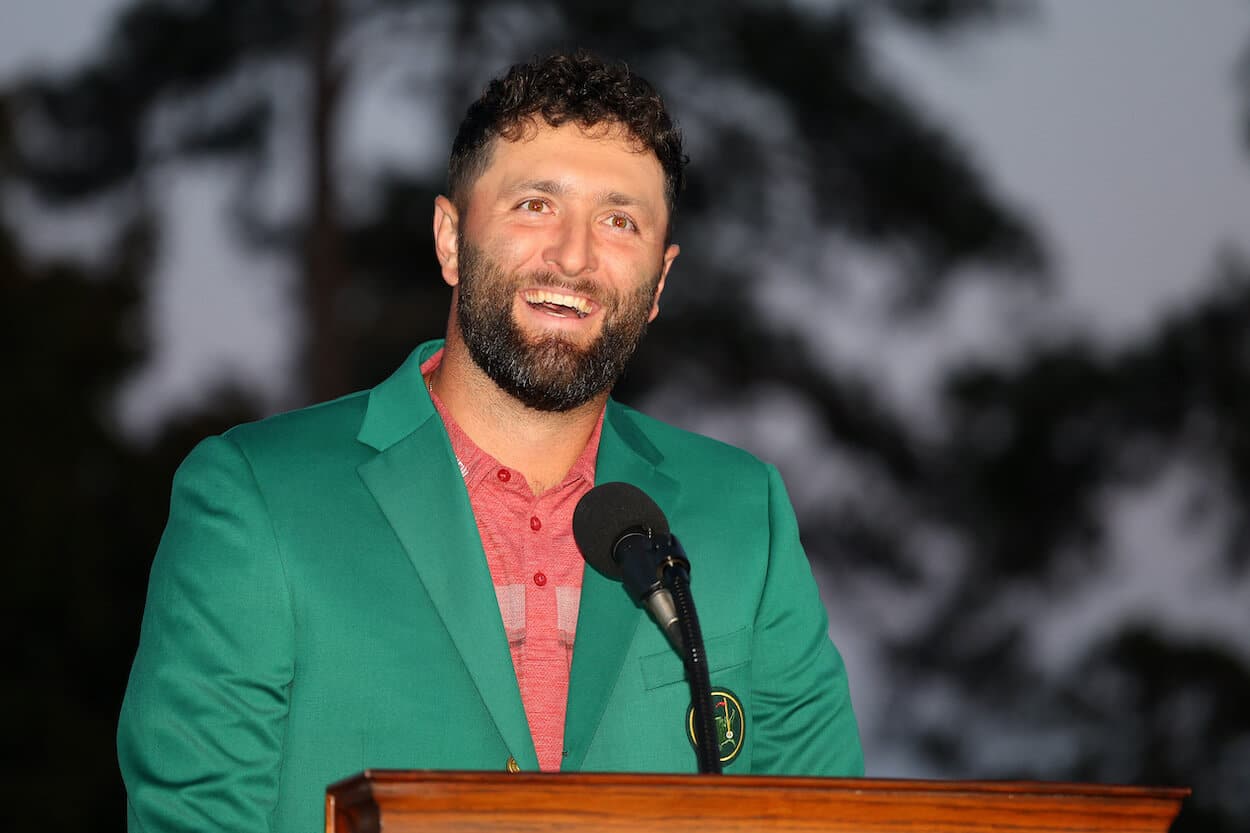 Jon Rahm isn't just a prolific winner on the PGA Tour. He's also a student of history when it comes to sports, and he knows everything there is to know about the Spanish legends who came before him.
Seve Ballesteros is the reason Rahm fell in love with golf in the first place, and he credits the Hall of Famer for helping him win the 2023 Masters.
"Never thought I was going to cry by winning a golf tournament, but I got very close on that 18th hole," Rahm told reporters after his second major championship victory. "A lot of it was because of what it means to me, and to Spanish golf. It's Spain's 10th major, I'm the fourth (Spanish) player to win the Masters, and it is my second major win, right, it's pretty incredible.
"This one was for Seve. He was up there helping, and help he did."
Rahm's Masters triumph was connected to Ballesteros in more ways than one. The win came on Sunday, April 9, which just happens to be Seve's birthday and the 40-year anniversary of Ballesteros' second Masters title. Rahm's caddie also wore No. 49 during the tournament.
But it was a different Spanish legend who touched Rahm with a moving voice message after the win.
Jon Rahm was "thrilled" to receive a congratulatory message from Rafael Nadal
Rahm could hardly keep up with the countless messages flooding to his cell phone this week, but one, in particular, stood out the most. When asked ahead of the RBC Heritage which message surprised him the most, Rahm pointed out a touching voice message from one of his role models.
"I wouldn't say anybody I was surprised. The one I was thrilled to hear from, Rafa Nadal left me a very nice voice message," Rahm told reporters from Harbour Town Golf Links. "I've seen him do unbelievable things, and I've texted him every time. He left me a very nice message."
For a proud Spanish athlete who still looks up to the legends who came before him, listening to that message must've been a heartwarming experience for Rahm. I don't think he'll be deleting it anytime soon.