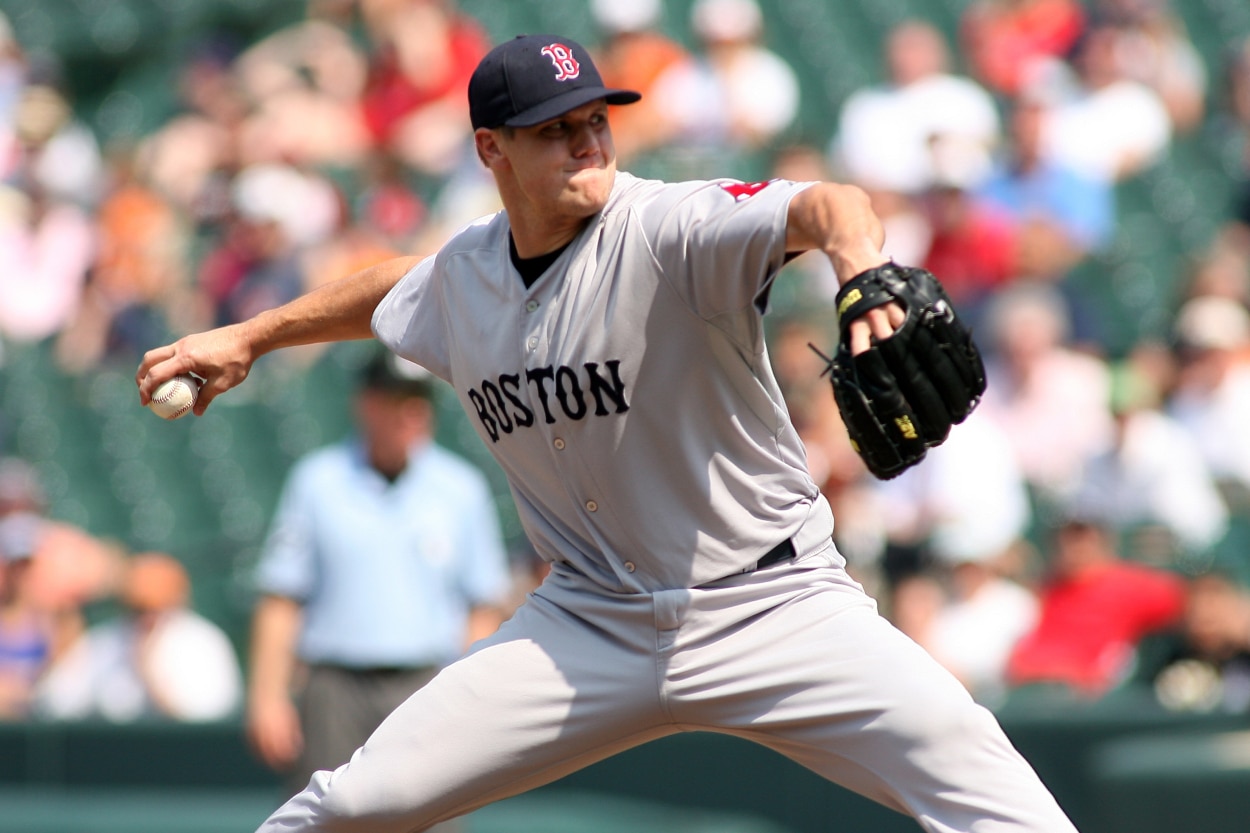 Jonathan Papelbon, Former Boston Red Sox Closer, Angrily Expresses How He'd Pitch to the Now-Suspended Fernando Tatis
Former Boston Red Sox pitcher Jonathan Papelbon didn't hold back on his thoughts about Fernando Tatis Jr.
Jonathan Papelbon certainly hasn't changed. The outspoken former Boston Red Sox closer spoke his mind again during a recent appearance on the Bradfo Sho podcast with Red Sox reporter Rob Bradford.
The topic turned to San Diego Padres young star Fernando Tatis Jr., who has been shelved this season with a broken left wrist. Tatis was ready to return to the big leagues this week, but Major League Baseball suspended him for 80 games after testing positive for a performance-enhancing anabolic steroid. That didn't sit too well with Papelbon.
Jonathan Papelbon isn't too happy with Fernando Tatis Jr.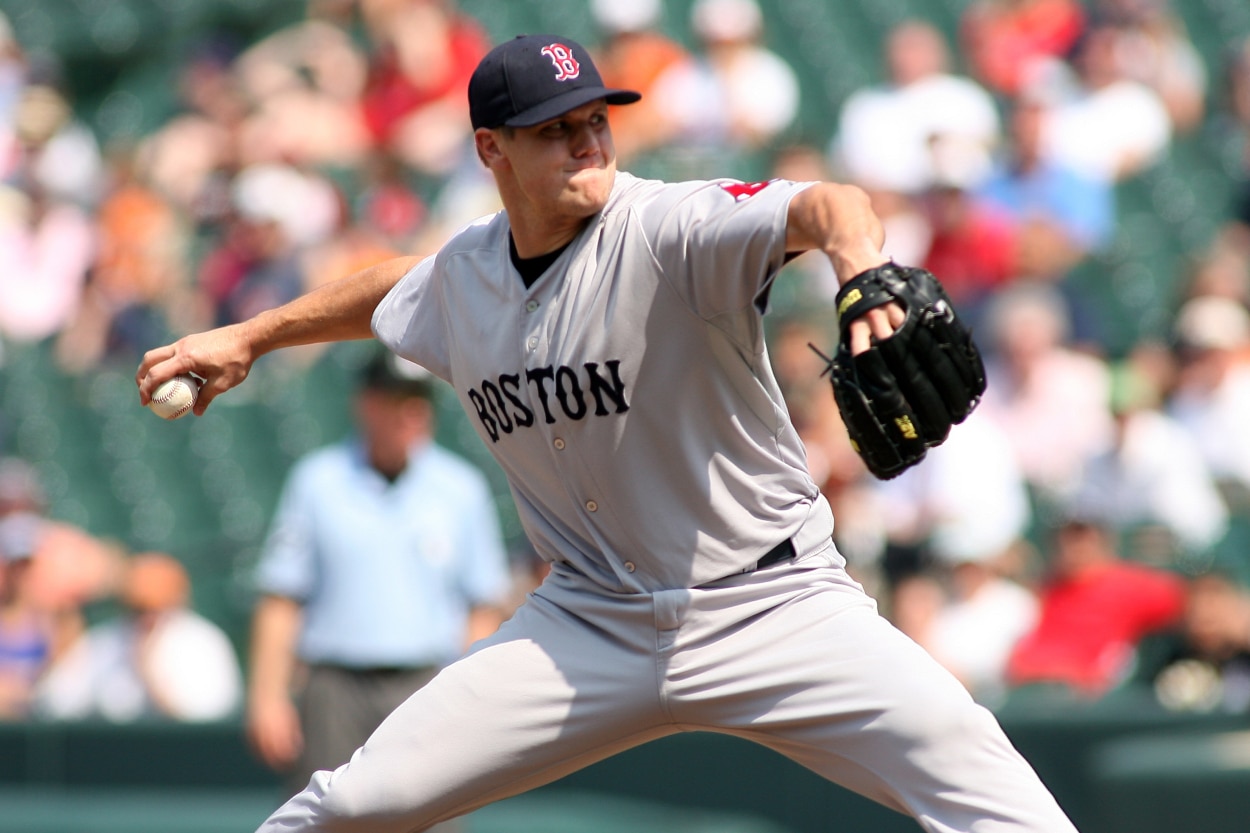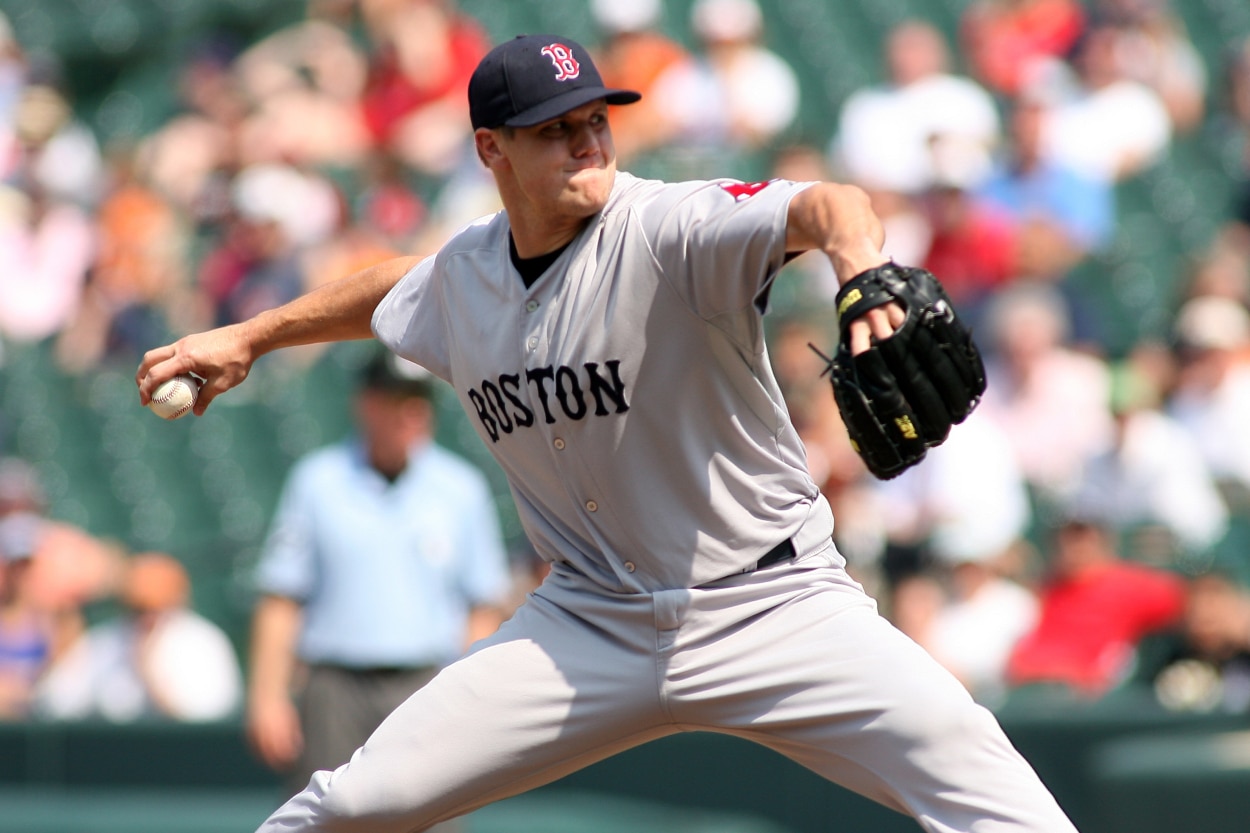 Tatis is a 23-year-old phenom who has already played three seasons in the big leagues. Last year, he led the National League in home runs. This year, he was supposed to be a leader in the clubhouse as well.
The talented shortstop injured his wrist before the season started. According to ESPN, Tatis is believed to have injured the wrist in an offseason motorcycle accident while in the Dominican. He hasn't played one inning this year, but the Padres are clearly in win-now mode. The team recently made waves by trading for disgruntled Washington Nationals outfielder Juan Soto, who turned down a $440 million offer from his former team.
Tatis made headlines last week when MLB announced he was suspended for the use of Clostebol. The announcement came before Friday's game against the Nationals. 
Tatis issued a statement that said he was "completely devastated" and that he "inadvertently took a medication to treat ringworm that contained Clostebol,"  according to ESPN.
While Tatis appeared remorseful, Papelbon didn't seem to be too sympathetic.
"This whole Tatis stuff, it almost enrages me because I worked my ass off, and I did it the right way," said Papelbon, who racked up 219 of his 368 career saves in his seven years with the Red Sox.
Papelbon pulls no punches on how he'd pitch to Tatis
During his appearance with Bradford, Papelbon is the one who brought up the Tatis incident. The former closer was fired up about it.
He continued his rant against Tatis and even spoke about what would happen if he faced the Padres shortstop today.
"For me to see something like that, it irks me so bad," he told Bradford. "I'll tell you right now, if I was pitching, every single time I face that dude, I'm drilling him. I don't care if I'm bringing in a run and losing the game."
Papelbon is certainly passionate, but he probably wouldn't see opportunities with the game on the line with that mentality.
Like Sportscasting on Facebook. Follow us on Twitter @sportscasting19 and subscribe to our YouTube channel.