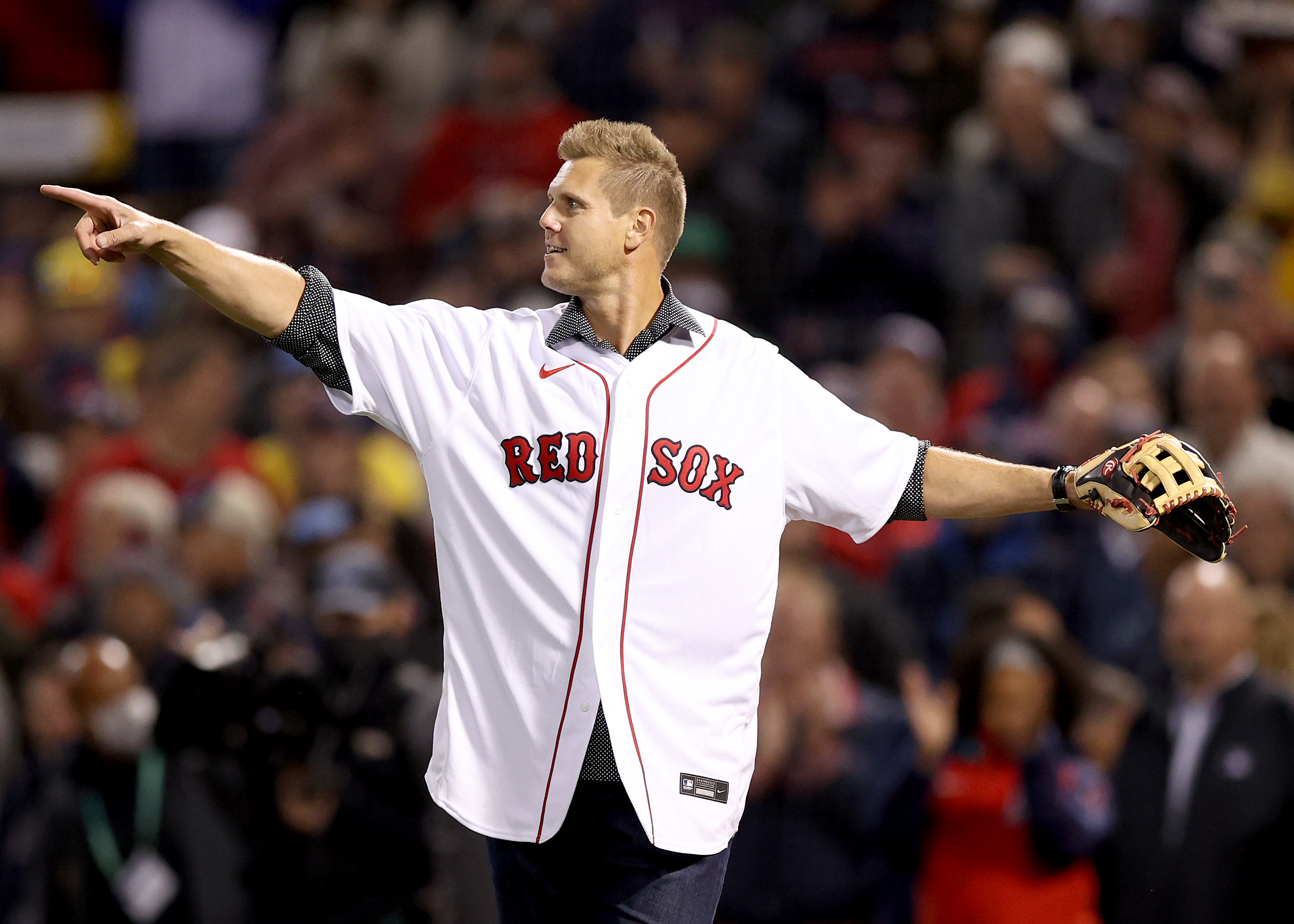 Boston Red Sox: Jonathan Papelbon Recalls Jason Varitek Putting Him in a Headlock Over $50K
Former Boston Red Sox closer Jonathan Papelbon took $50,000 from Jason Varitek during a flight to Japan.
Jonathan Papelbon made his mark as one of Major League Baseball's best closers as a member of the Boston Red Sox. The hard-throwing right-hander racked up 219 of his 368 career saves in Boston and helped guide the Sox to a World Series title in 2007.
The free-spirited Papelbon recently made an appearance on Red Sox reporter Rob Bradford's podcast, The Bradfo Sho. There, he spoke about his seven years in Boston and the time catcher Jason Varierk had him in a headlock on a flight to Japan.
Jonathan Papelbon turned himself into one of the game's top closers with the Boston Red Sox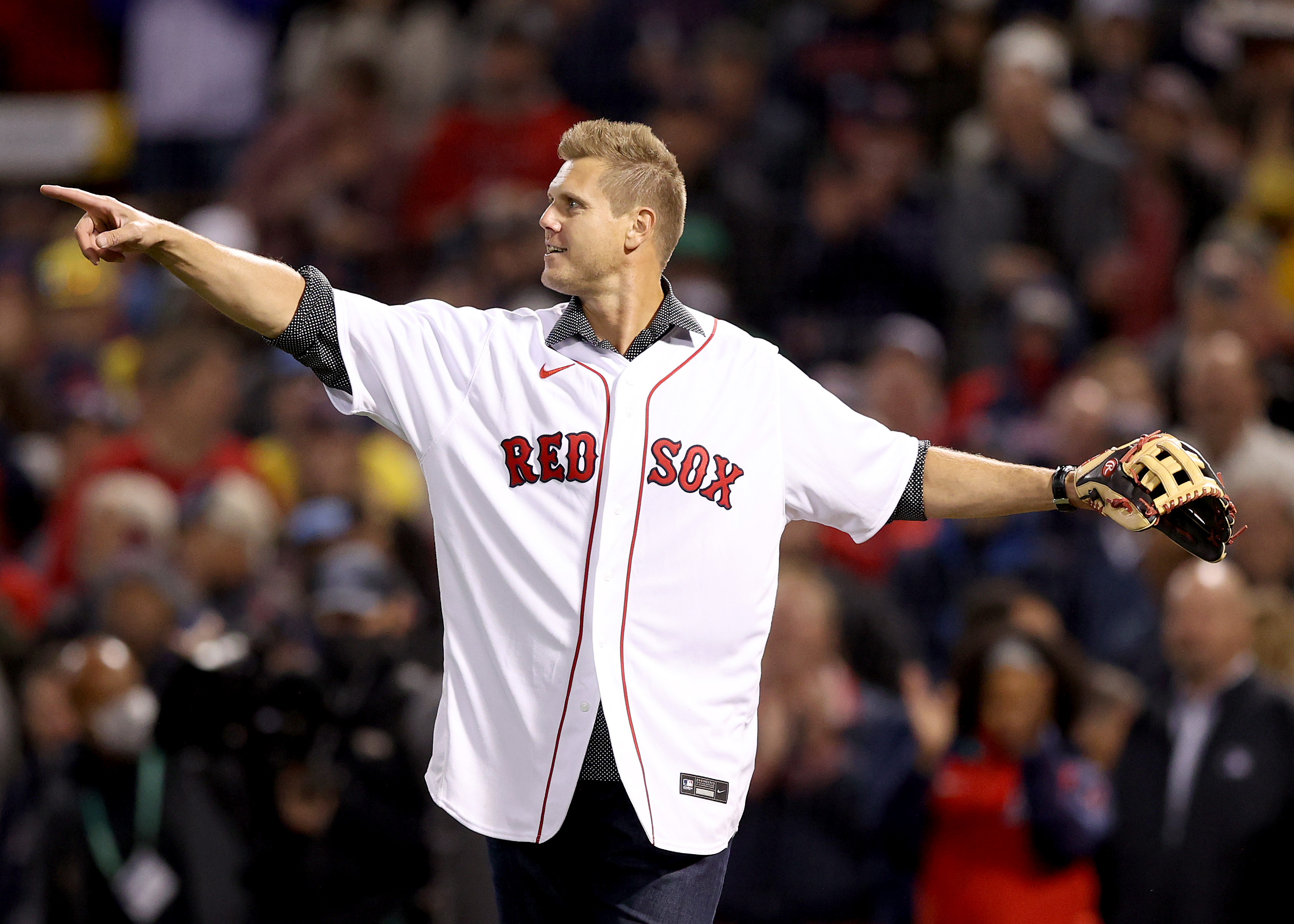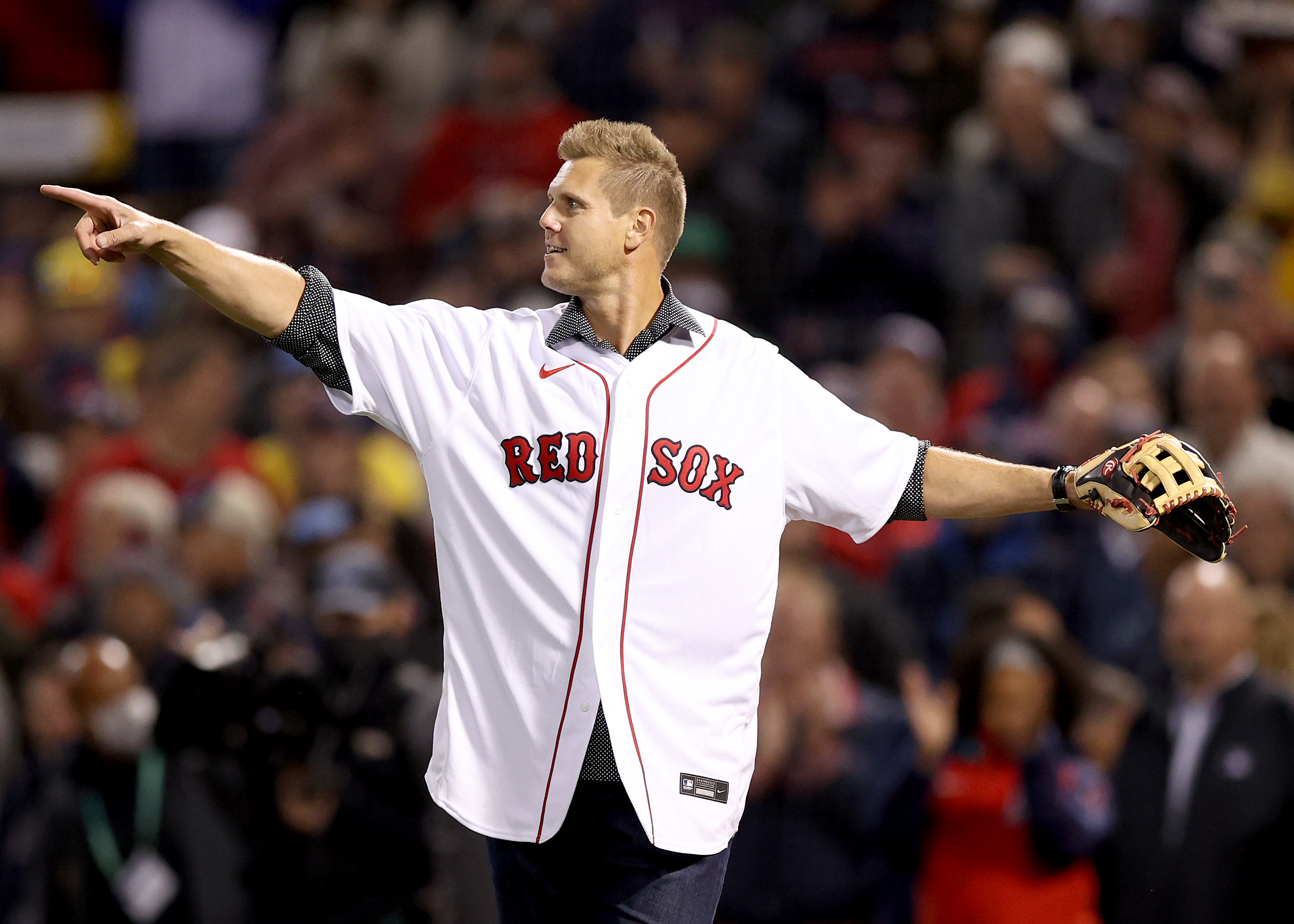 The Oakland Athletics originally drafted the highly intense Papelbon in the 40th round of the 2002 MLB Draft, taking a chance that he might want to leave Mississippi State early. He elected to remain in college, where he shined as the school's closer. The Sox snagged him the following season in the fourth round.
Papelbon began his professional career as a starter but took over the closer's role after Keith Foulke battled through an injury-plagued 2005 season.
In his first year as Boston's full-time closer in 2006, he made the first of four straight MLB All-Star appearances after racking up 35 saves with an 0.92 ERA and a 4-2 record. He helped the Sox claim the World Series in '07 when he posted a 1.85 ERA and 37 saves.
In 2008, Papelbon recorded a career-high 41 saves.
He signed with the Philadelphia Phillies before the 2012 season, agreeing to a four-year deal worth $50 million. He had 38 saves in his first year in the National League, making another All-Star Game appearance.
Papelbon recalled Jason Varitek putting him in a headlock on a flight to Japan
During his appearance this week on The Bradfo Sho, Papelbom recalled a time when the team was on a long flight to Japan, and Varitek had a little problem with him. The players needed something to occupy their time, so card games took over.
"We played cards from the moment we took off to the moment we landed — 17 hours straight," Papelbon said. "I'll tell you this right now, I believe I took $50,000 from Varitek that trip.
"It got to the point, I think we were about three hours in, and I was just a cocky 27-year-old just diggin' in on him. He got so pissed off at me that, I don't think it was hot coffee, but he threw coffee on me, like right in my face. Then he literally put me in a choke-slam headlock, and he was like, 'You wanna keep going?'
"I was like, 'No sir. No sir.'"
Like Sportscasting on Facebook. Follow us on Twitter @sportscasting19 and subscribe to our YouTube channel.