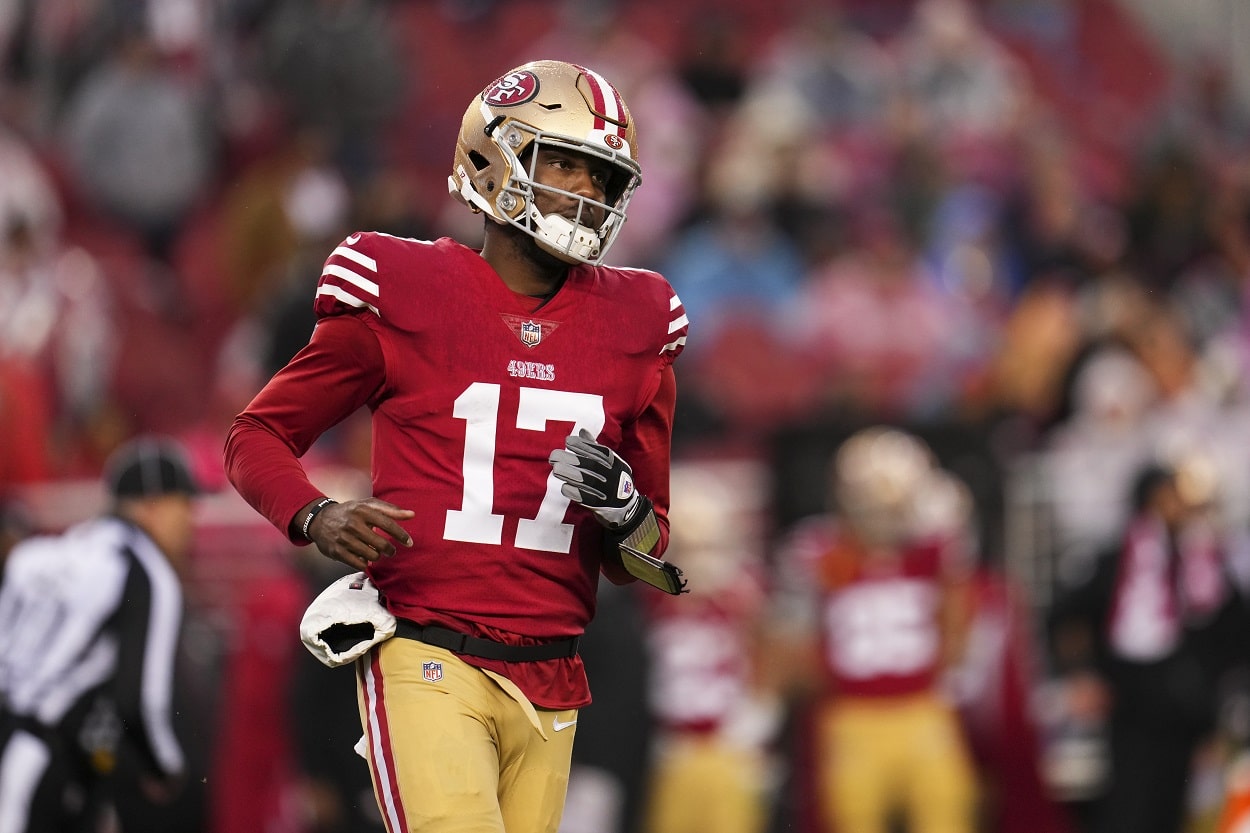 Josh Johnson Is the Ultimate Journeyman, and Not Just in the NFL
A look at the career of journeyman NFL quarterback Josh Johnson, who also spent time in the AAF and XFL.
To say Josh Johnson has bounced around the NFL would be a bit of an understatement. For example, his current gig with the San Francisco 49ers is his fourth stint with the franchise.
And since first joining the league in 2008, he's also spent plenty of time outside of it as he threw passes in the UFL, AAF, and the XFL.
So exactly how many teams has Johnson played for since turning pro?
Josh Johnson was a three-time All-American at the University of San Diego and was drafted by the Tampa Bay Buccaneers
Born in Oakland in 1986, Johnson was a three-sport star at Oakland Tech High School, and he and his cousin, Marshawn Lynch, led the football team to a league title in 2003.
Upon graduation, Johnson enrolled at the University of San Diego, where Jim Harbaugh had just accepted his first job as a head coach. A backup as a freshman, Johnson took over as the starting quarterback as a sophomore and became a three-time Division I-AA All-American, throwing for 9,564 yards with 113 touchdowns against just 14 interceptions in his final three years, also adding 1,825 yards and 17 scores on the ground.
Following an impressive showing at the NFL Draft Combine, where he posted the best vertical leap and the fastest 40-yard dash time of any quarterback, Johnson was taken in the fifth round of the 2008 NFL Draft with the 160th overall pick by the Tampa Bay Buccaneers.
He spent time in the UFL, AAF, and XFL
Johnson spent four seasons with the Bucs, easily his longest stretch of employment at the professional level.
As mentioned, in addition to all of his NFL jobs, which we'll list in just a moment, he also spent time in a few other leagues. Johnson played two games with the UFL's Sacramento Mountain Lions in 2012 before the league folded. In the first-ever AAF draft in late 2018, the San Diego Fleet used their first overall pick to "protect" him, but he never played a down in the league as he got another shot at the NFL with Washington.
Johnson did, however, play for the Los Angeles Wildcats in the short-lived second version of the XFL in 2020 and was the league's highest-rated passer before the league suspended operations after five games.
How many NFL teams has Josh Johnson played for?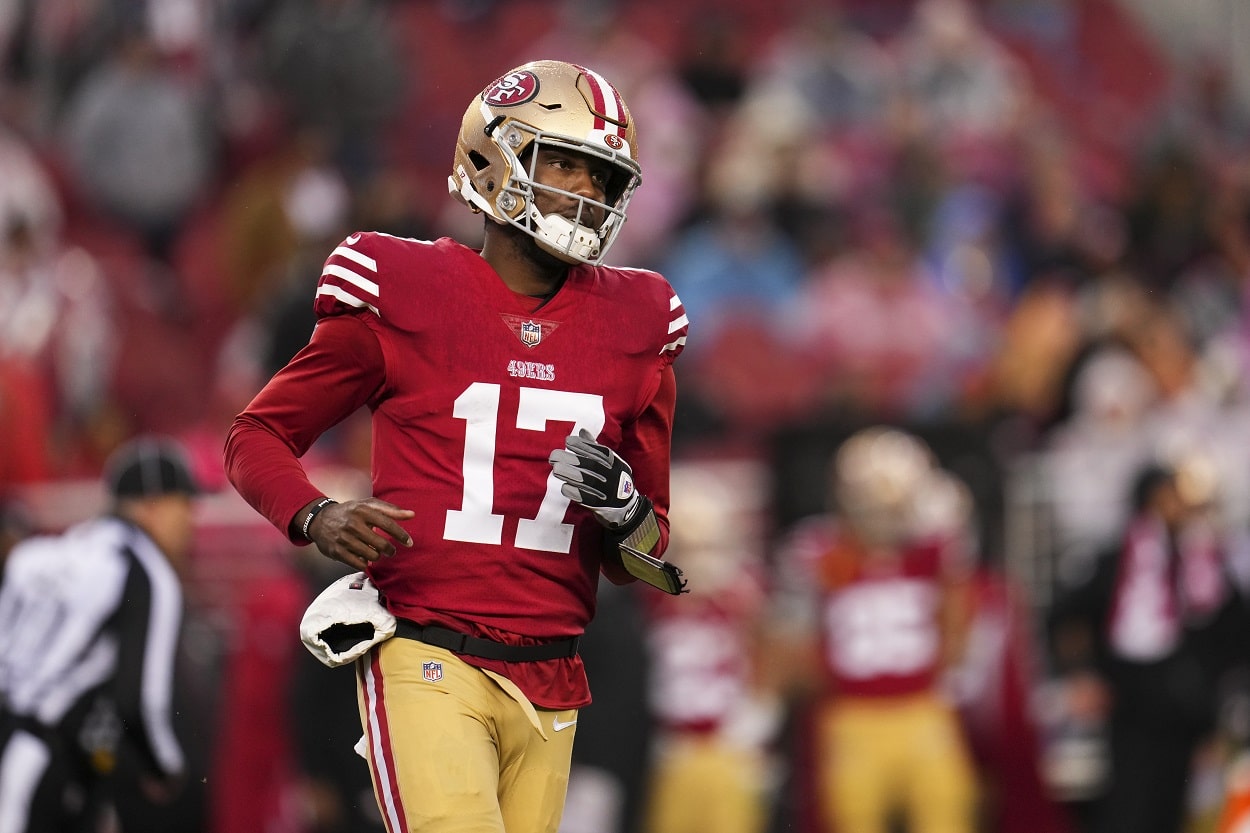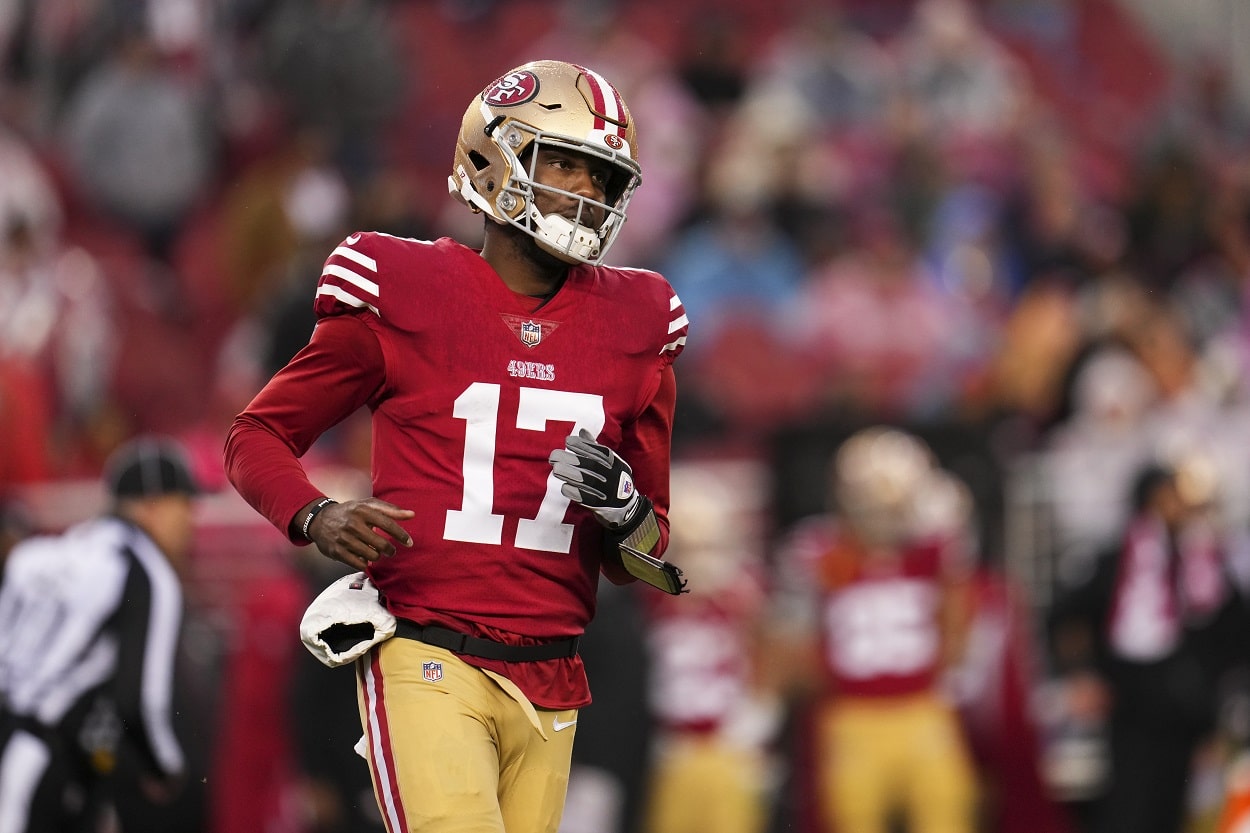 Including his initial run with the Buccaneers, Josh Johnson has spent time with a record 14 different NFL teams, whether on the main roster or the practice squad. And he's had multiple runs with four of them. Here's a quick look at the list:
Tampa Bay Buccaneers (2008-2011)
San Francisco 49ers (2012)
Cleveland Browns (2012)
Cincinnati Bengals (2013)
San Francisco 49ers (2014)
Cincinnati Bengals (2015)
New York Jets (2015)
Indianapolis Colts (2015)
Buffalo Bills (2015)
Baltimore Ravens (2016)
New York Giants (2016)
Houston Texans (2017)
Oakland Raiders (2018)
Washington Commanders (2018)
Detroit Lions (2019)
San Francisco 49ers (2020-2021)
New York Jets (2021)
Baltimore Ravens (2021)
Denver Broncos (2022)
San Francisco 49ers (2022)
Since being drafted in '08, Johnson has appeared in 38 NFL games and has a 1-8 record in nine starts. He's completed 206 of 355 passes for 2,280 yards with 13 touchdowns and 16 interceptions and has rushed for 425 yards and one touchdown.
Of course, he could add to those stats as he's currently QB2 for the Niners behind Brock Purdy.
Have thoughts on this topic? Keep the conversation rolling in our comments section below.