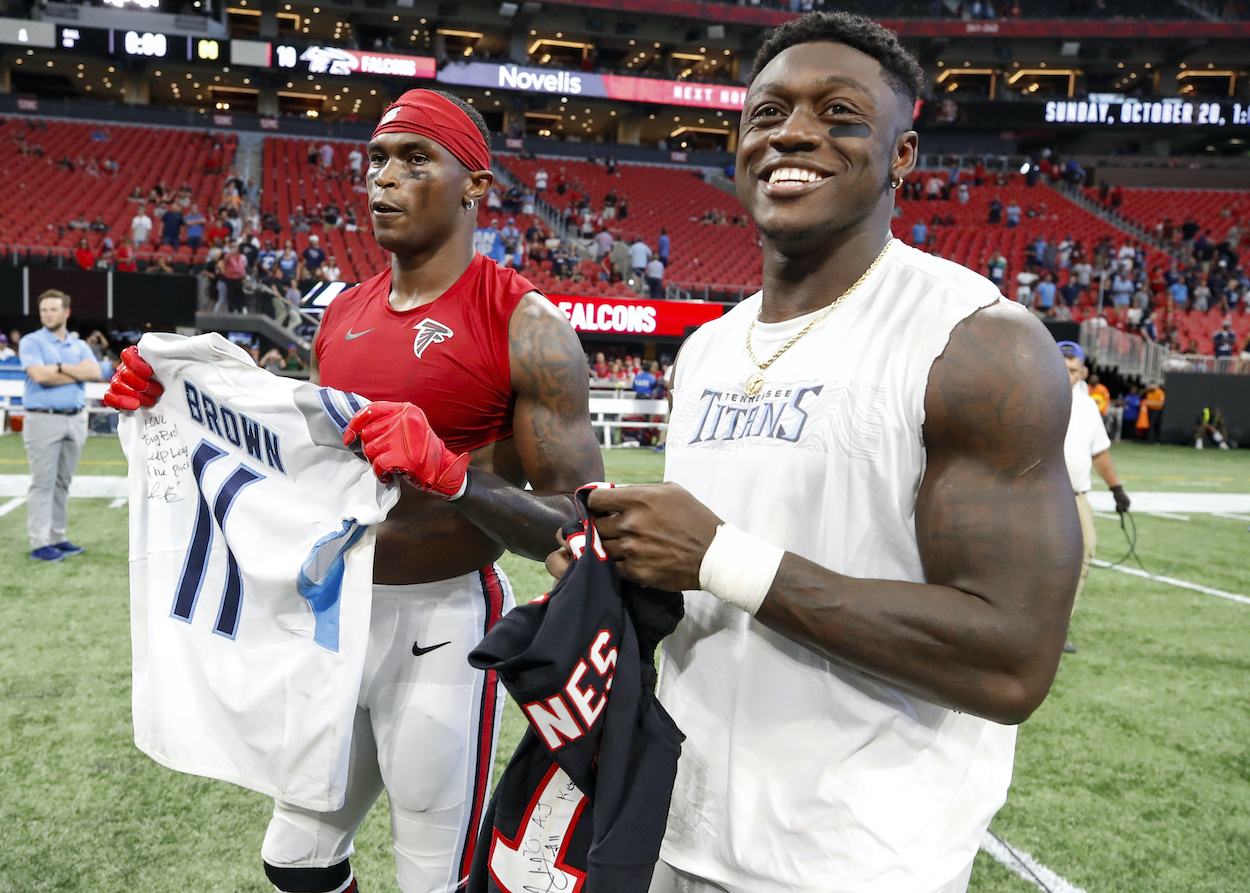 Julio Jones Needed Just 1 Day With the Titans to Make an Unselfish Sacrifice and Prove He's All-In
Julio Jones has rocked No. 11 for the entirety of his NFL career, but he was willing to part ways with his longtime number to appease his new Titans teammate.
Julio Jones has only been a Tennessee Titan for one full day, but he's already proving he's willing to make sacrifices in order to raise a Super Bowl banner with his new squad.
The seven-time Pro Bowler, who's donned the No. 11 for his entire NFL career, ran into an immediate problem when the trade became official: Star Titans wide receiver A.J. Brown already wears No. 11 in Tennessee. Seeing as Jones is a future Hall of Famer and Brown is just entering his third season as a pro, Brown rightfully offered to give up the number and switch to a new one. But Jones unselfishly declined.
Now he'll be the one searching for a new number in Titan blue.
Julio Jones and A.J. Brown just became the scariest WR duo in the NFL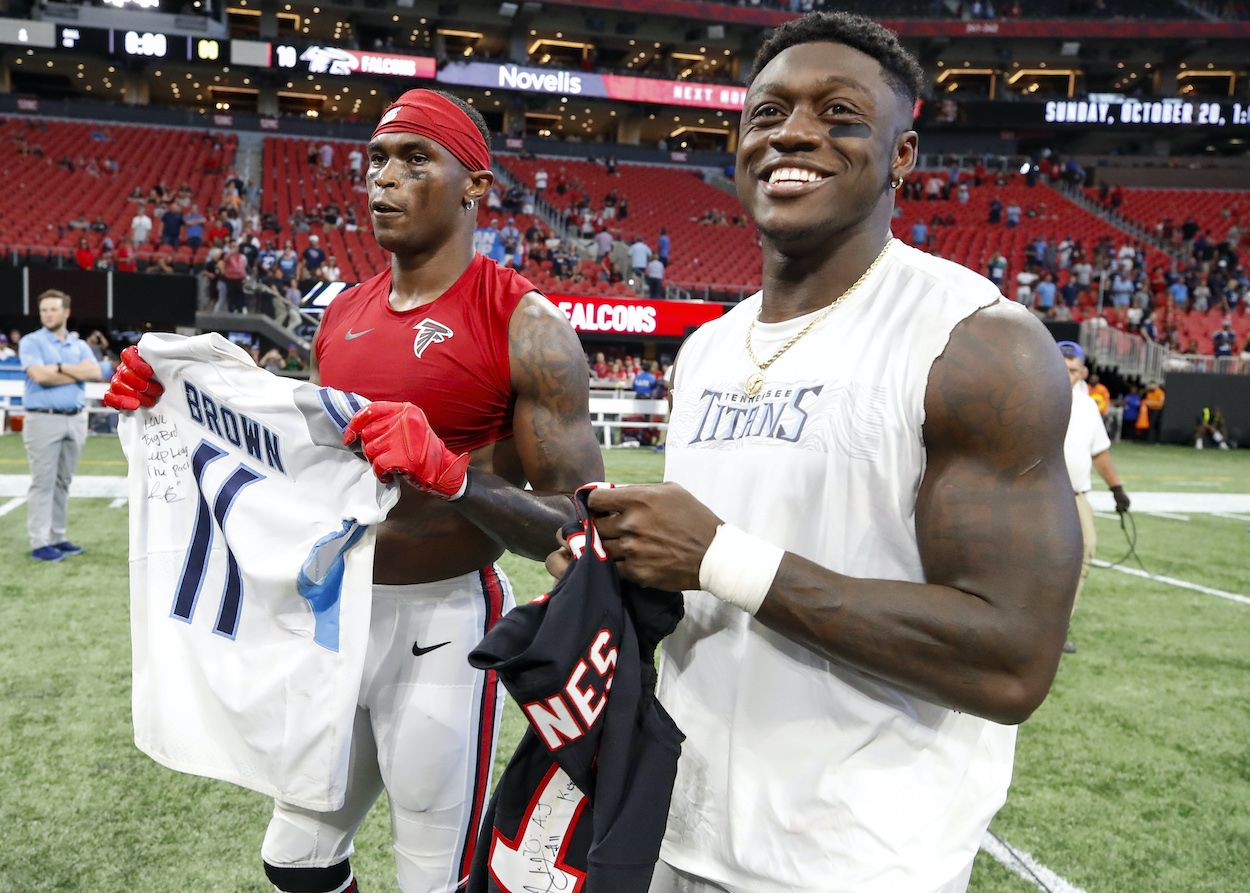 The Titans offense was already a dangerous one heading into the 2021 season. Ryan Tannehill is constantly improving as a thrower and playmaker, Brown is quickly growing into one of the most overpowering deep threats in the league, and Derrick Henry is, well, Derrick Henry. Add Jones to the mix and Tennessee might just be setting NFL records this season.
Jones (6-foot-3, 220 pounds) and Brown (6-foot-0, 226 pounds) immediately become one of the most physically imposing wide receiver duos in the league. Tannehill will be able to throw jump ball after jump ball down the sidelines and know one of those two will most likely come down with the catch.
Even though Jones is a living legend at the receiver position, Brown might even be the more polished weapon at this stage of his career. The Ole Miss product recorded at least 1,000 receiving yards and eight touchdowns in each of his first two seasons, and he's much more durable than the oft-injured Jones.
If both Pro Bowlers can stay healthy for most of the season, look out.
Jones makes an unselfish sacrifice by giving up his No. 11
The Titans must've been over the moon to land Jones via trade Sunday, but they ran into an unexpected issue soon after the fact. Jones wore No. 11 for all 10 seasons he spent with the Falcons. Likewise, Brown has rocked No. 11 for his two seasons with the Titans.
So, who's going to wear the number in Tennessee this year?
Brown took to Twitter Tuesday and revealed he offered to give Jones No. 11, but Jones altruistically refused.
"#11 until I retire. I tried to give it up and he wouldn't take it. Respect," Brown wrote.
What number should Jones wear with the Titans?
Now that Jones has to switch from No. 11 to another number, which one should he choose? There are a few options in play here.
Jones could go back to No. 8, the one he wore during his college career at Alabama. He played well enough in No. 8 to become the sixth overall pick in the 2011 NFL draft, so it might just bring some of that magic with it. Another option would be No. 82, which he wore throughout his career at Foley High School.
Both Nos. 8 and 82 are available on the Titans, so Jones will have a tough decision to make before he even takes a snap with his new team.