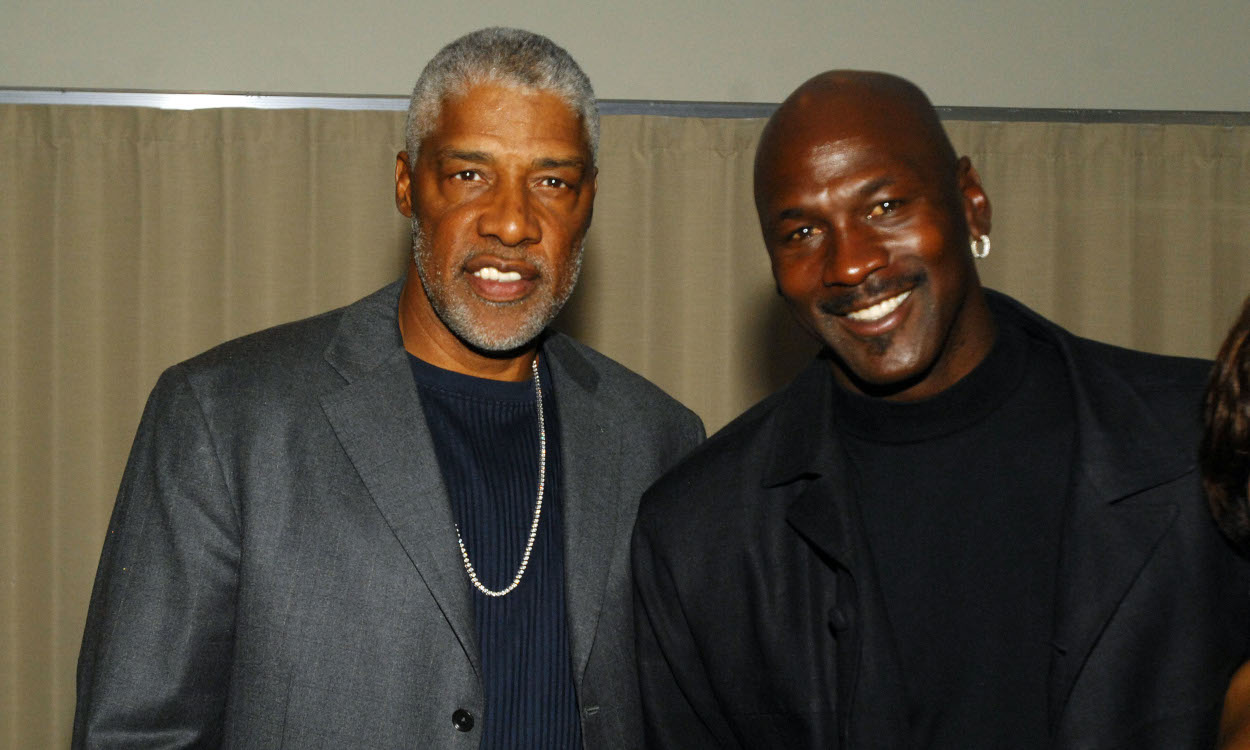 Julius Erving Details His Battles With a Young Michael Jordan: 'I Caught Him Before He Really Hit His Stride'
The NBA careers of Julius Erving and Michael Jordan overlapped by three seasons in the mid-1980s. Erving knew he was witnessing greatness in the making when he faced off against the young Jordan.
Before Michael Jordan became the template for two generations of "next Michael Jordans," he was constantly compared to a superstar of the day. Hailed as "the next Dr. J," the comparison made some sense given Jordan's high-flying aerial act as a young player. Some of his moves were reminiscent of the rare, grainy videos of Julius Erving from his days in the ABA.
Given the vagaries of that whole space-time continuum thing, prime MJ vs. prime Doc wasn't in the cards. Instead, their careers overlapped when Erving was in his age-34 through 36 seasons while Jordan was in his age-21 through 23 campaigns. Still, in eight meetings from 1984–87, the artist soon to be known as His Airness provided a preview of what was to come. He averaged 27.9 points, 5.3 assists, and 2.9 steals in his head-to-head battles with Erving.
Michael Jordan didn't have a great supporting cast in his early NBA years
The Chicago Bulls were far from a dynasty when Michael Jordan arrived in 1984. They assembled a solid but flawed contender in the 1970s overshadowed by the New York Knicks, Milwaukee Bucks, Los Angeles Lakers, and Boston Celtics. After that era ended, the franchise fell onto hard times with just two playoff appearances in the nine seasons before Jordan joined the organization.
The 1984–85 Bulls were a disjointed collection that made the playoffs despite a 38–44 record. Of course, the NBA played 82 regular-season games to eliminate seven teams in those days, so plenty of spaces were available in the postseason.
Julius Erving's Philadelphia 76ers were on the wane. NBA champions in 1983, the Sixers suffered a stunning first-round loss in 1984 before making a run to the conference finals in 1985. Their postseason trips got shorter each season afterward. As for Dr. J, he was still an effective player, but he was far from his MVP form.
In their eight head-to-head meetings, Erving put up 20.4 points and 4.6 rebounds per game. But Philadelphia won six of the eight games.
What the veteran saw was a kid on his way to greatness.
Julius Erving witnessed Jordan's star on the rise
In 1984-85, the 76ers and Bulls met four times. Julius Erving's Philadelphia club won all four meetings. But Michael Jordan put on a show during his final two outings against the Sixers that season. MJ hung up 31 points in a 121–110 loss at Philadelphia on Feb. 1, 1985. In a late-season meeting at Philly on April 5, 1985, Jordan scored 40 points on 13-of-21 shooting. But the balance of the 76ers won out in a 116–113 victory.
During a recent appearance on the Knuckleheads podcast with Quentin Richardson and Darius Miles, Erving recalled Jordan working hard despite having a mismatched cast around him:
"MJ and I played against each other – there were three years where we overlapped. I caught him before he really hit his stride. He was scoring a lot of points, but he was trying to find himself. Find the right mix of teammates. There were a lot of things going on during that time."
It was Jordan's raw ability against Erving's remaining athleticism and truckloads of veteran savvy. Doc could see the train coming. He retired before the MJ Express took over the NBA.
Michael Jordan threw some trash talk at Julius Erving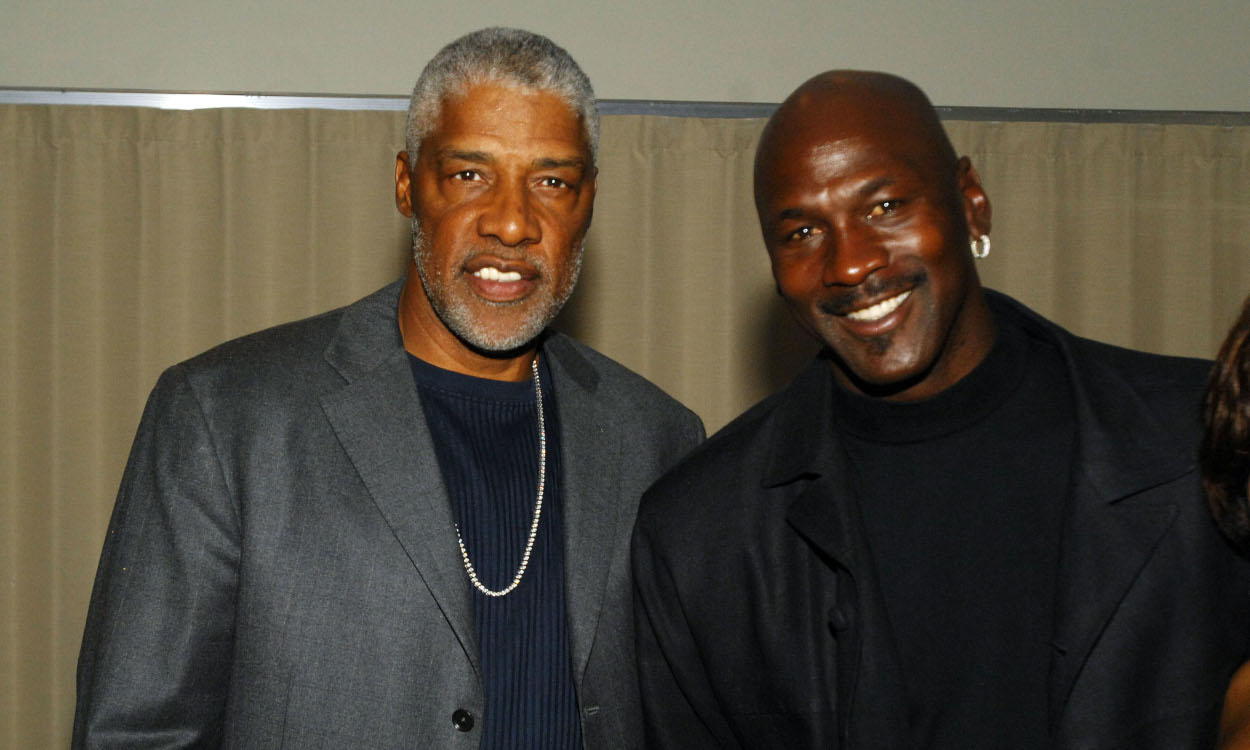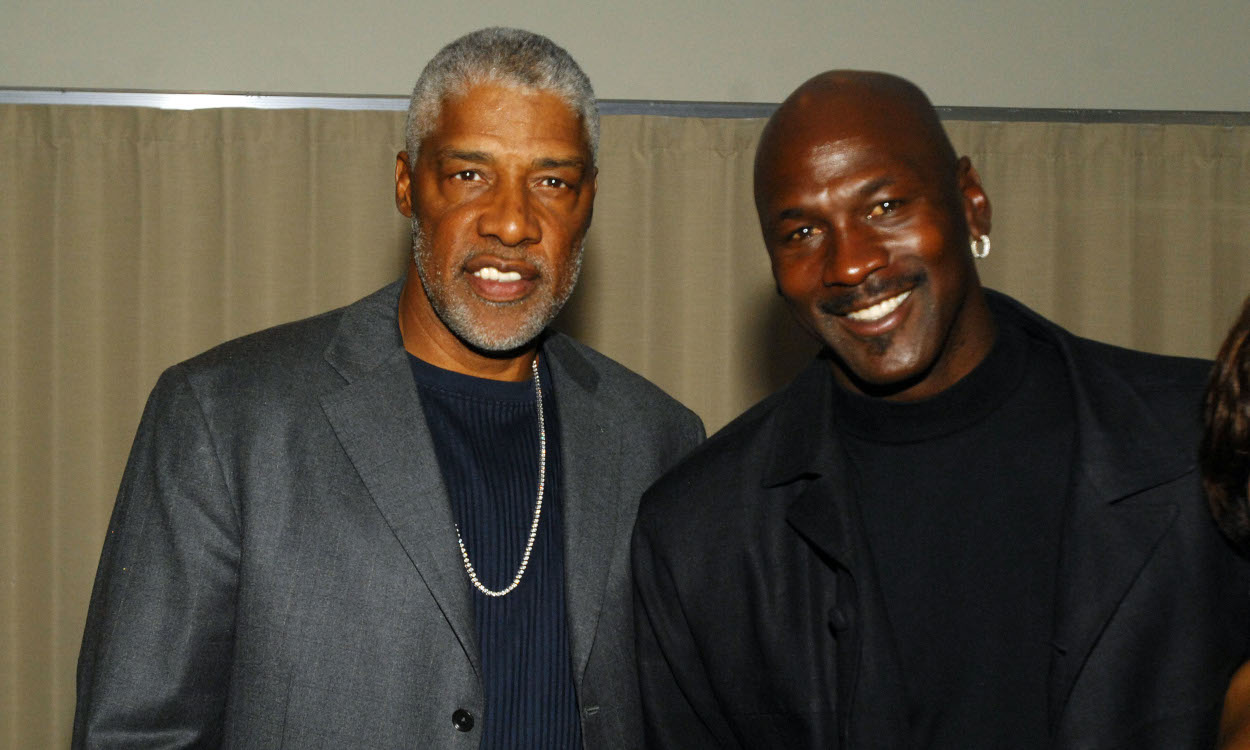 Julius Erving remembered trading dunks with Michael Jordan when they went head-to-head. And, because it was Jordan, there was some yapping going on as well.
"It was funny because I remember one time he came down and dunked on our whole team … and then I went down and dunked on his team," Erving said. "So I'm looking at him, and he's looking at me. And he was like, 'I can do it again, you know?' And I was like, 'All right, well, I only get one shot at it, and I made it!'
"But it was fun. Those years where we overlapped, I always liked him and felt he had a lot of respect and admiration. He was going to carry the torch, and he certainly desired to do it. He did a hell of a job at it."
If Erving was the prototype, then Jordan was a more than successful version 2.0. MJ wound up with five MVP awards to go with his six championships. Erving finished with four MVPs (three in the ABA) and three rings (two in the rival circuit).
But it's fun to remember that before everyone wanted to be like Mike, Michael Jordan was instead just another in a line of players dubbed "the next Dr. J." Unlike most of those guys, Jordan lived up to Julius Erving's standards. And then some.
Statistics courtesy of Basketball Reference and Stathead.