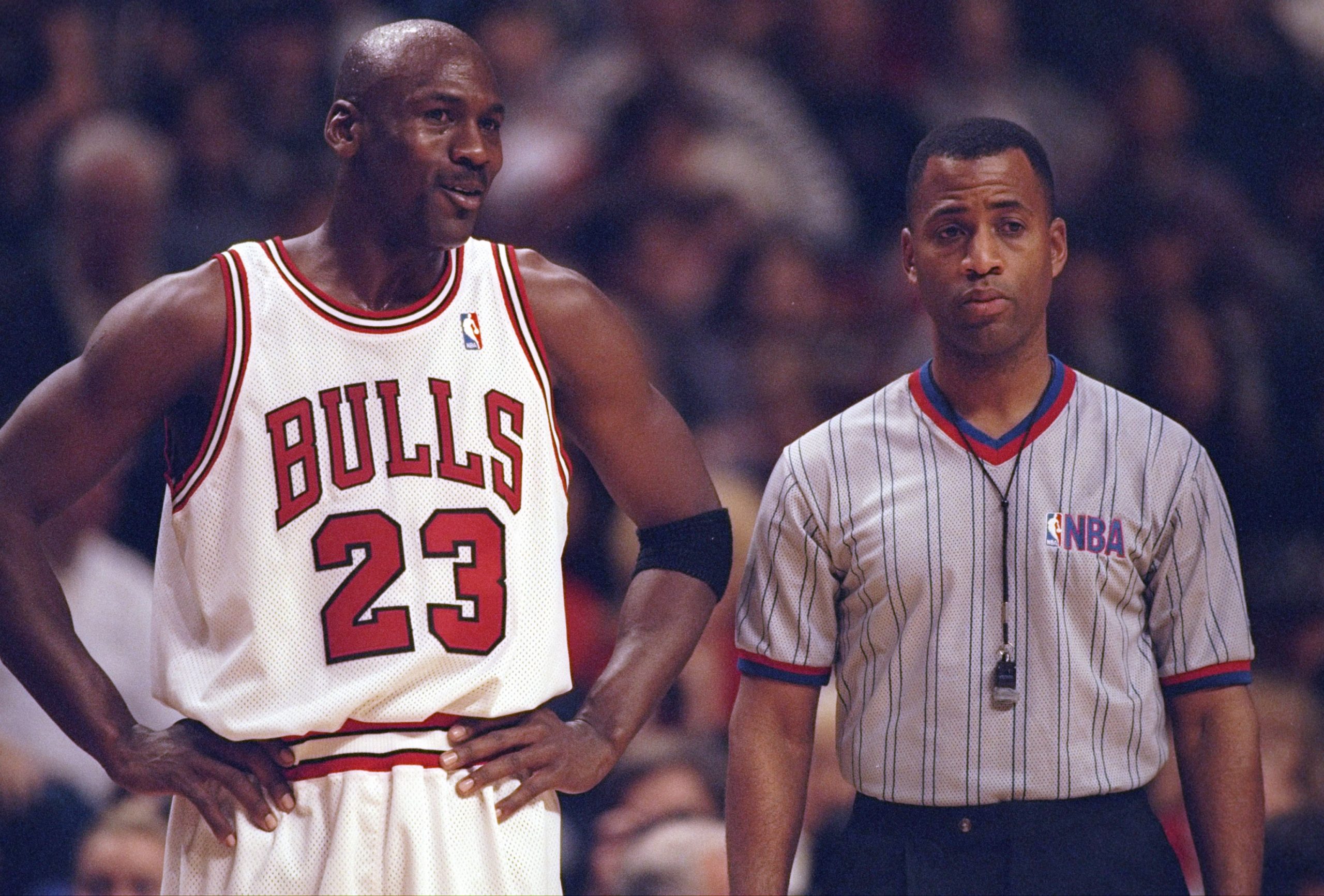 Michael Jordan and Scottie Pippen Weren't in Congratulatory Moods After Dominique Wilkins' Record-Setting Night in 1992
Michael Jordan and Scottie Pippen found their wallets a little lighter after Dominique Wilkins' record-setting night in 1992.
Michael Jordan and Scottie Pippen weren't in a congratulatory mood on Dec. 8, 1992. Dominique Wilkins of the Atlanta Hawks just set an NBA record at home against the Chicago Bulls. The Hawks escaped with a 123-114 victory, and Jordan and Pippen weren't happy. Their displeasure was triggered by much more than the loss.
Michael Jordan was upstaged by a record-setting Dominique Wilkins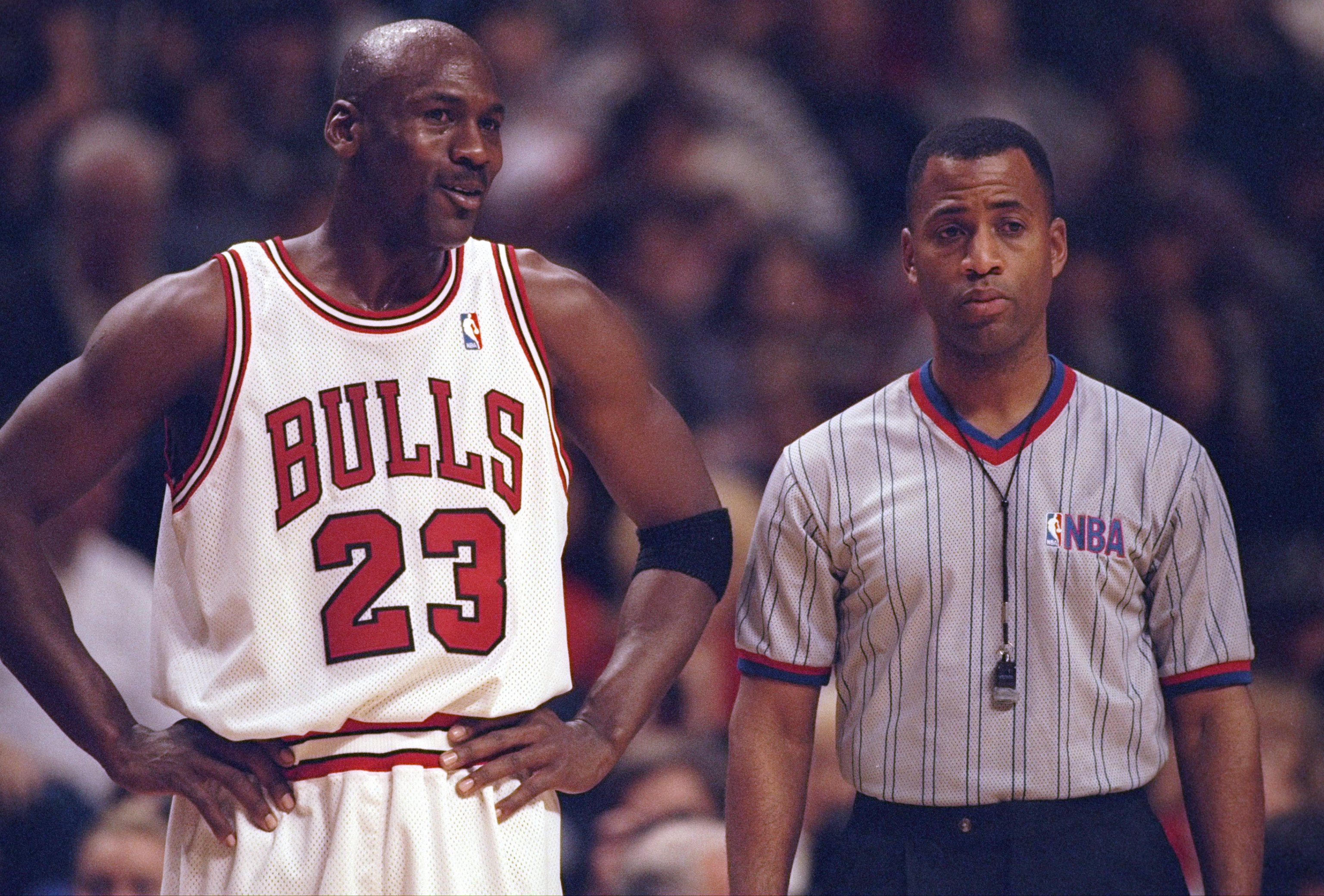 It was early in the 1992-93 NBA season and the Bulls were 11-4, traveling to face the 8-8 Hawks. Chicago was fresh off its second straight title and off to a good start during its quest for a three-peat.
Wilkins and the Hawks proved to be a bump in the road for the Bulls as the Hawks forward led all scorers with 42 points. He added five assists and four steals. Teammate Kevin Willis finished with 31 points in the Hawks' win.
Wilkins struggled from the floor, hitting nine of 22 shots, including going 1-for-4 from 3-point range. Where Wilkins shined was at the free-throw line. He connected on all 23 shots, setting an NBA record. His record stood until 2019, when James Harden went 24-for-24 from the line.
Jordan finished with 32 points, making 14 of 28 shots from the floor. He made both free throws. Pippen added 16 points, going 8-for-12. He didn't attempt a free throw.
Michael Jordan and Scottie Pippen lost a combined $8,000 for comments after the game
While much of the talk in the Atlanta locker room revolved around Wilkins, the Chicago players had some anger toward the three officials in the game. Danny Crawford, Jimmy Clark, and Jim Capers were the referees, and all three were targeted by Jordan, Pippen, and other Bulls players.
"We had three terrible referees, and you really couldn't determine who was the lead official," an angry Jordan said after the game, according to United Press International. "They all stunk. I'll probably get fined for that, but wait until they look at the film. If they don't say they stunk, then I'll say it."
Pippen also was fuming.
"We weren't getting any fouls," he said. "Whenever the whistle blew, you can believe it was our foul. We didn't get any calls. You can't let a guy go to the line 23 times. I think the officiating really stunk."
Days later, NBA vice president Rod Thorn announced Jordan was fined $5,000 for his comments. Pippen racked up a $3,000 fine.
Somehow, Horace Grant escaped getting fined
There was a huge discrepancy in fouls called in the game. Pippen fouled out, collecting six of his team's 28 fouls. Jordan finished with five.
The Hawks were called for 15 fouls all game, Wilkins getting slapped with one.
Horace Grant collected four fouls in his 26 minutes of work. He, too, voiced his displeasure at the officiating crew but somehow managed to escape without a fine. Grant said he was even expecting one when he made his postgame comment.
"It was five against eight out there," Grant said. "I can take a fine because it was terrible out there."
Despite the loss, the Bulls got the last laugh. They won 11 of their next 13 games en route to a 57-win season. They defeated the Phoenix Suns in the NBA Finals in six games.
All stats courtesy of Basketball Reference.