A Young, Overused Michael Jordan Gave 2 Reasons Why Burnout Would Never Be a Problem as a Rookie
Apparently, there had never been such a thing as too much basketball for Michael Jordan. As a rookie in the NBA with the Chicago Bulls, Jordan averaged better than 38 minutes per game. He played all 82 regular-season games. This came after he played on the 1984 U.S. Olympic Team.
Jordan insisted burnout would never be a problem for him during that rookie season and provided two specific reasons why.
Michael Jordan was jam-packed with basketball in 1984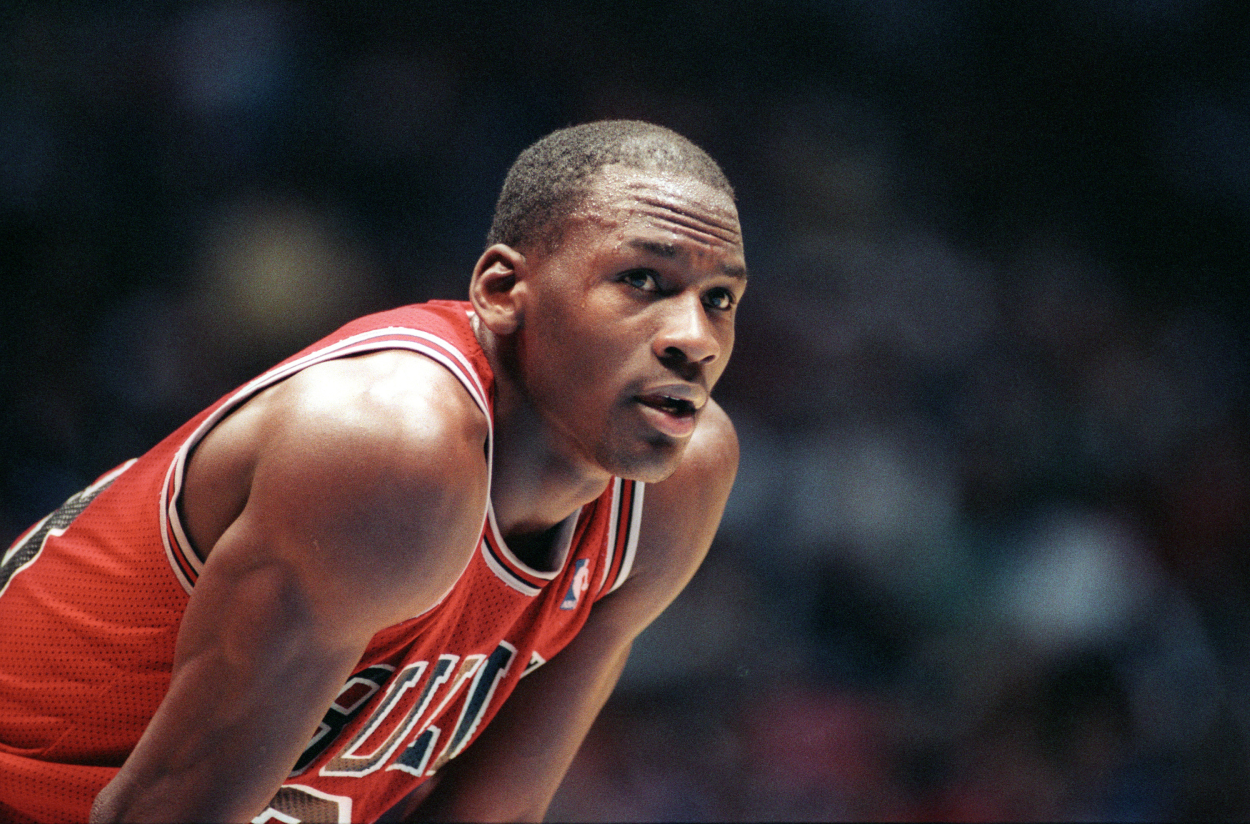 Jordan was the third pick in the 1984 NBA Draft, selected behind Hakeem Olajuwon and Sam Bowie. After his final college season at the University of North Carolina, he played the entire summer with the Olympic team. Basketball was non-stop for Jordan.
The Bulls made him their first pick in the draft and also made him the focal point of their team. He had no problem adjusting to life in the NBA as he made an immediate impact with the Bulls.
Jordan averaged 28.2 points in his first season. He also added 6.5 rebounds and 5.9 assists while playing 38.3 minutes per game.
Jordan never hit that "rookie wall." He was named the league's Rookie of the Year and made the first of his 14 NBA All-Star appearances.
Michael Jordan gave two specific reasons why burnout wouldn't be a problem
Midway through his rookie season, there was talk about burnout with Jordan. Eventually, all that basketball would catch up with him, right? He immediately shot down the burnout factor, giving two reasons why.
First, was his love of the game.
"Lots of people ask me that, but let me tell you, burnout won't be a problem for me," Jordan said, according to United Press International. "I love to play basketball. The Olympics? The NBA schedule? No problem.
"Coach (Dean) Smith used to get mad at me because I would be shooting and working out on off days. Man, I love the game, that's why I do it. I'd play every day if I could."
He also said playing for Chicago helps alleviate some wear and tear when it comes to travel.
"Being in the middle of the country has cut down on our flying time," Jordan said. "We never have to go coast to coast. We're in the middle, so the longest flight is seldom over three hours. If I played on one of the coasts and had to go across the country a couple of times, it could be a factor."
Jordan was right about not getting burned out
While Jordan never believed he would get worn out in his rookie year, his coach felt the same way. In February 1985, Kevin Loughery said he didn't think too much basketball was such a thing for Jordan.
"You look at him in practice, and he doesn't tire out," Loughery said. "Burnout is a thing that the media dreams up. I don't think Michael is going to have his performance affected at the end of the year."
Jordan and Loughery were both right. There was no burnout that year or any other year. He had a great finish to his rookie season and then went on to win six championships.
Rod Thorn, then the GM of the Bulls, offered another reason Jordan wouldn't get burned out. He believed a lack of ego would help prevent burnout.
"Anyone who knows Michael Jordan,' said Thorn, "knows that won't be a problem. That's why he won't burn out. He's got a level head."