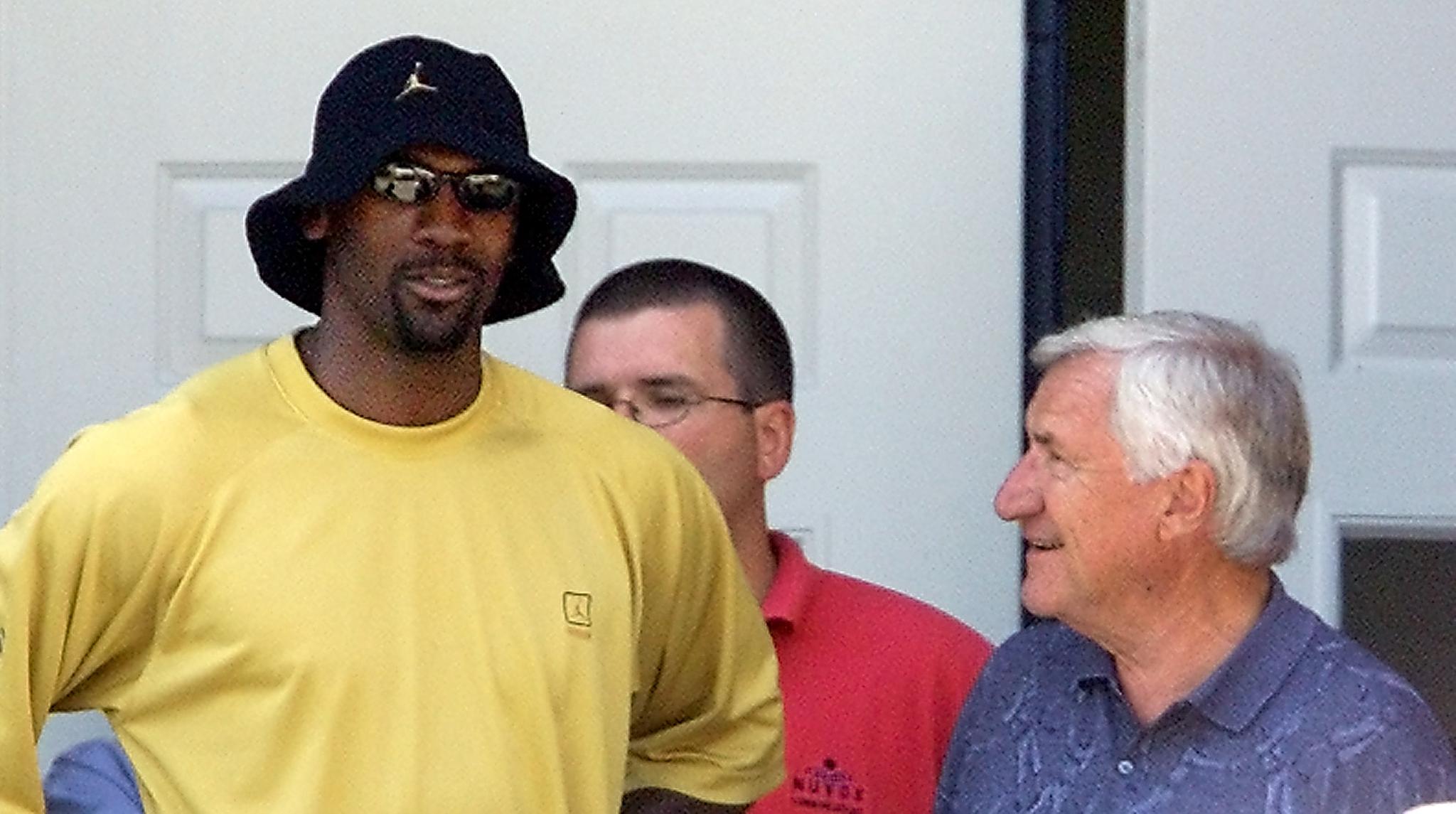 Michael Jordan Had 1 Small Problem With UNC Coach Dean Smith
Michael Jordan had one small problem with Dean Smith, his North Carolina coach.
Michael Jordan loved Dean Smith. He always had a great relationship with the legendary head coach at the University of North Carolina. Jordan always said Smith treated his players like family. There was one time, however, when Jordan had a problem with Smith, and it had a little something to do with a Sports Illustrated cover.
Michael Jordan made a name for himself as a freshman at UNC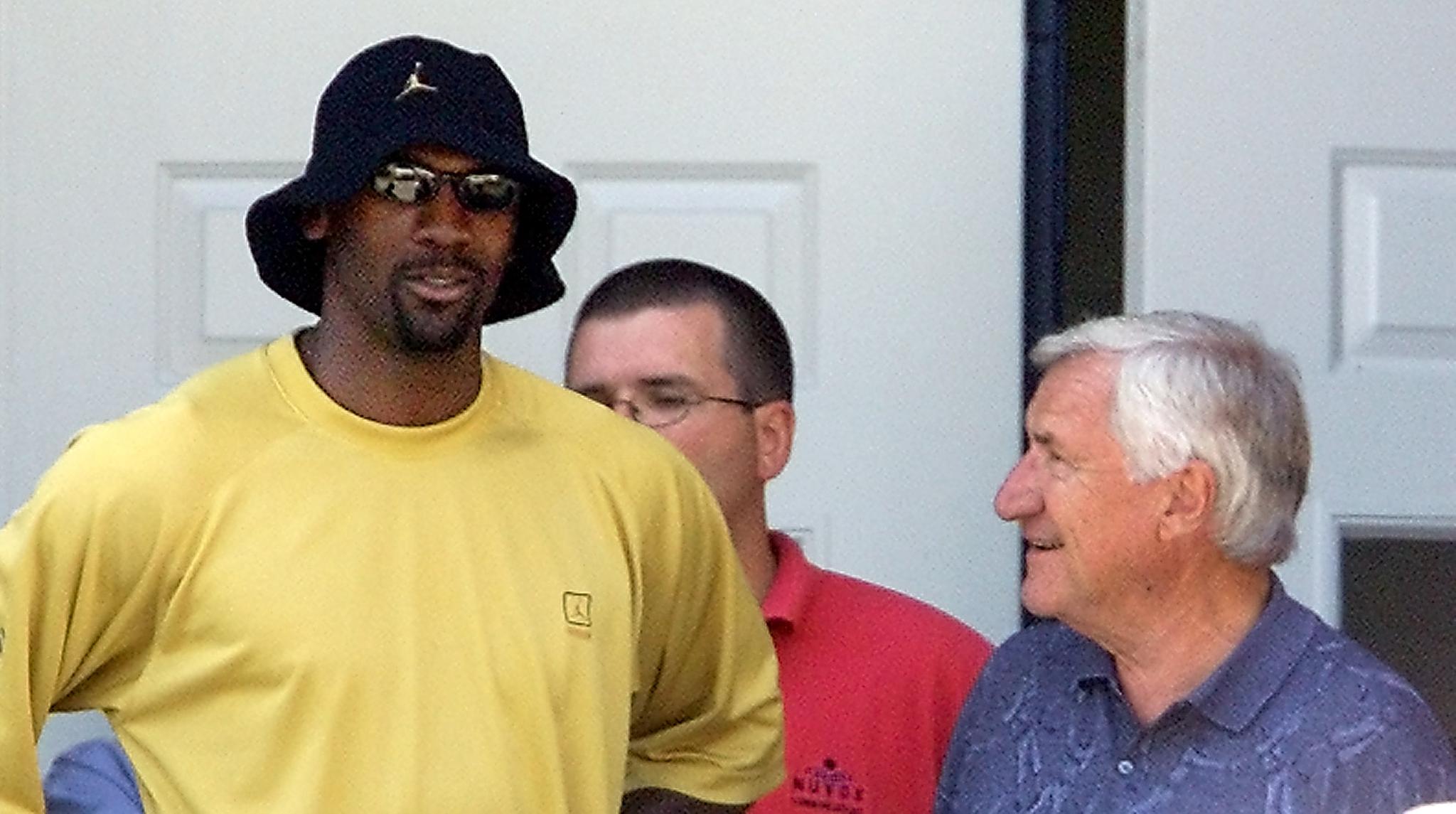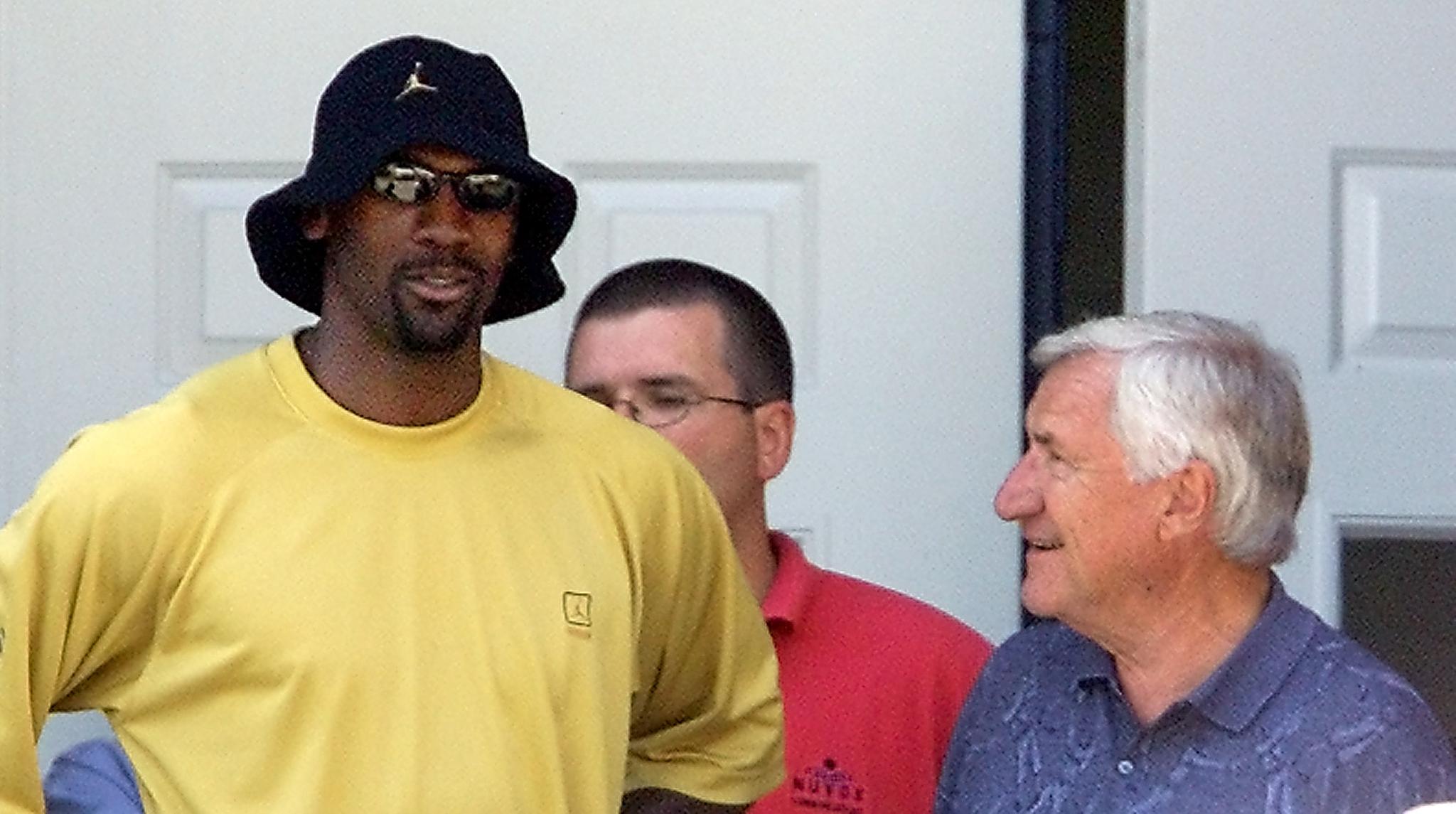 When he entered the University of North Carolina as a freshman, he was Mike Jordan. After his first season as a Tar Heel, he was Michael Jordan. Although his numbers weren't staggering in his freshman season, Jordan put himself on the basketball map.
There weren't many players who started in their first year at North Carolina. Jordan became one of them. He averaged 13.5 points as a freshman. His biggest contribution came during the biggest game of his collegiate career.
Jordan hit a jump shot with 17 seconds remaining in the 1982 NCAA Tournament finals against Patrick Ewing and Georgetown. Jordan's shot gave the Tar Heels a 63-62 lead. Georgetown turned the ball over on the ensuing possession and North Carolina held on for the win.
Michael Jordan considered Dean Smith a father figure
At North Carolina, players came in from all over the country to play for legendary coach Dean Smith. UNC has always been a top-notch program and players from various backgrounds came to play for the Tar Heels. According to Michael Jordan, Smith never treated anyone differently.
Whether they were Black or white or whether they were the star or a bench player, they were all treated the same."Players with different backgrounds, different outlooks, different potential: He seemed to be able to reach all of them the same way," Jordan said to The Charlotte Observer back in 2013.
"If you talk to a guy who never got off the bench, he says the same thing I say," Jordan said. "That's what a father figure is really like – he never put one kid above the other. The love that came from him: The caring, the advice, the education, and the persistence and determination he had in pushing all his players, not just me."
Jordan did have a slight problem with Smith at one point
During Michael Jordan's Hall-of-Fame speech back in 2009, Jordan recalled when he wasn't too happy with UNC head coach Dean Smith. The reason was because of a Sports Illustrated cover that ran right before the start of Jordan's freshman season. The College Basketball Issue featured Smith, along with players Sam Perkins, James Worthy, Matt Doherty, and Jimmy Black.
"Coach Smith, the day that he was on Sports Illustrated and he named four starters and he didn't name me…," Jordan said with Smith in attendance. "That burned me up because I thought I belonged on that Sports Illustrated.
"Now he had his own vision about giving a freshman that exposure. I totally understand that, but from a basketball standpoint, I deserved to be on that Sports Illustrated, and he understands that."