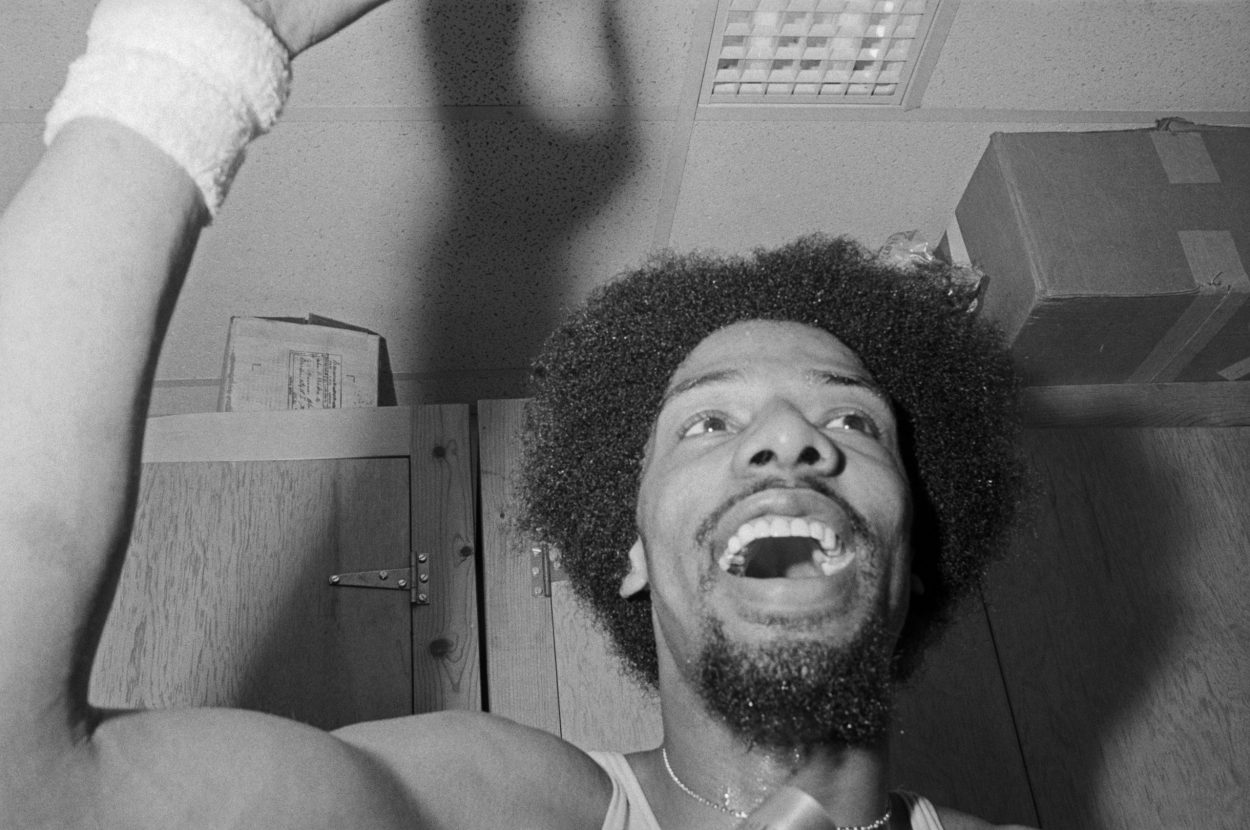 Julius Erving's Lesser-Known Nickname Is More Definitive of His Place in Basketball History
Julius Erving's "other" nickname is a more apt description of his importance to the NBA and the game of basketball as a whole.
Perhaps no NBA nickname is quite as synonymous with a single player as it is with Julius "Dr. J" Erving. A namesake that belonged to Erving since high school somehow perfectly seemed to encompass his artistry on the hardwood. However, the former New Jersey (now Brooklyn) Nets and Philadelphia 76ers icon had a lesser-known nickname, one that's actually more appropriate.
Erving played a colossal role in the ABA-NBA merger of 1976. In fact, it's not too much of a stretch to argue that Dr. J is primarily responsible for where the sport is today. His "other" nickname better suits his place in basketball history.
Julius Erving became a titanic figure in the ABA
When NBA legends like Bill Russell, Wilt Chamberlain, Elgin Baylor, and Jerry West left the game, the Association suddenly found itself without a true face. An upstart league sought to capitalize, and it had the ideal character as a headliner.
After starring at the University of Massachusetts, Julius Erving wasted little time becoming a household name in the ABA. He averaged 27.3 points, 15.7 rebounds, and 4.0 assists in his rookie season with the Virginia Squires in 1971-72. The NBA tried to steal Dr. J away that summer, as the Milwaukee Bucks drafted him No. 12 overall. But the Doctor stayed in the ABA and became an even bigger star.
Erving averaged 31.9 points in his second ABA season. But it wasn't until the Squires — bleeding money — sent Dr. J to the New Jersey Nets that his career gathered more momentum.
Erving won his first ABA title in 1974. He captured his third ABA scoring title and a second championship in 1976. The scoring prowess and phenomenal aerial game Erving employed made him one of the most exciting players in either league. Not to mention, his victory in the first-ever dunk contest and famous free-throw line dunk elevated his national standing.
Anyone affiliated with the sport recognized Erving's importance. Former ABA officials christened him with a nickname that speaks to his enduring impact.
Erving's other nickname: "The League"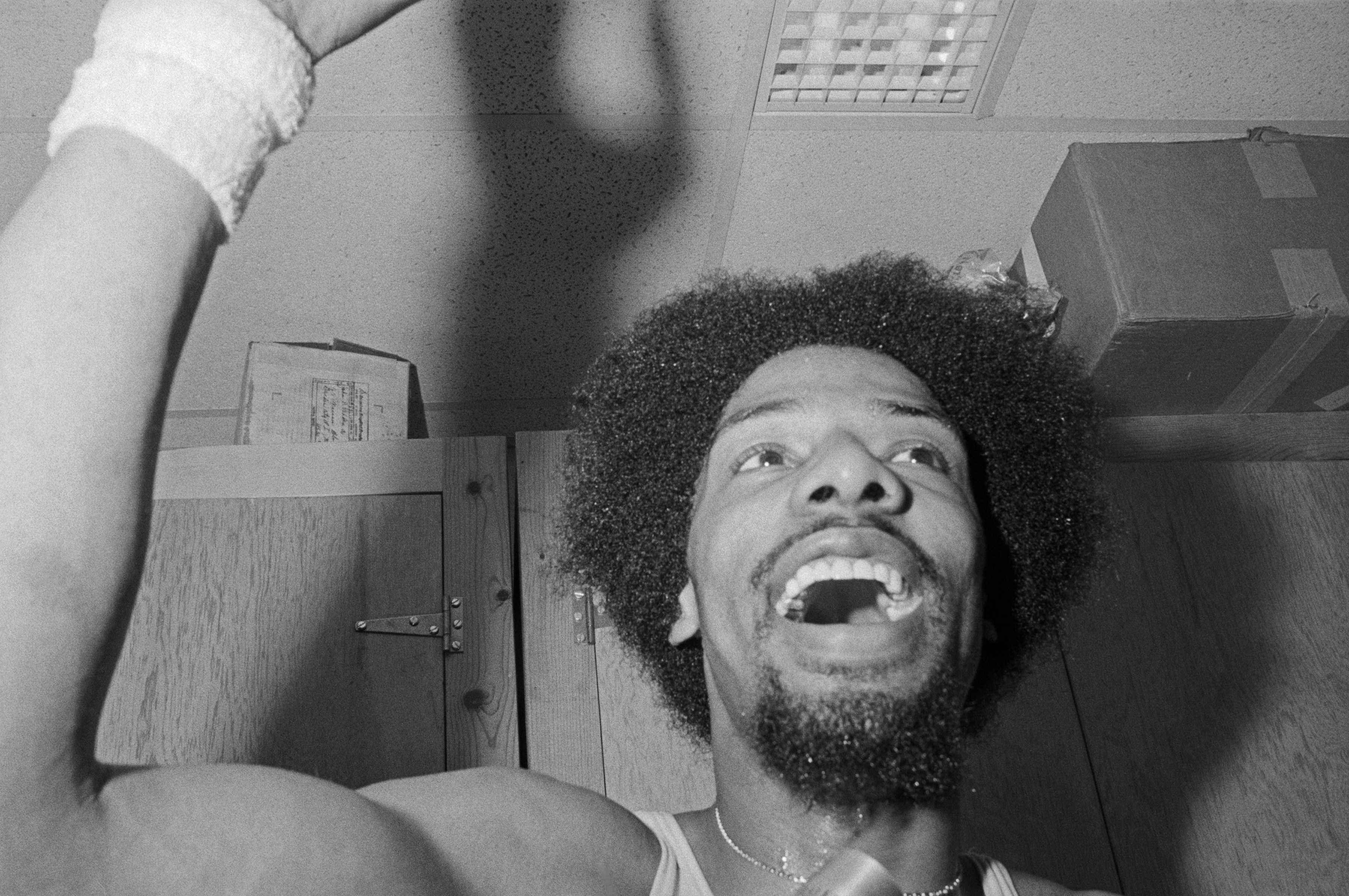 Former ABA Commissioner Dave DeBusschere knows a thing or two about greatness. After all, the former New York Knicks legend is a Hall of Famer and one of the most hard-nosed forwards in NBA history.
DeBusschere knew he had greatness in Julius Erving. In fact, he said (h/t Sports Illustrated) in the 1970s that Dr. J's fame and importance to the NBA superseded everything else.
"Plenty of guys have been 'The Franchise.' For us, Dr. J is 'The League.'"

–Dave DeBusschere
But the NBA couldn't have "The League" without actually merging with the ABA. Naturally, former NBA Commissioner Larry O'Brien saw an opportunity, agreeing to join the two leagues after delays on a six-year lawsuit.
Meanwhile, Erving sought to cash out. He demanded a substantial raise, but the Nets couldn't afford the pay increase. New Jersey traded Dr. J to the 76ers, where he continued his Hall of Fame career.
Dr. J's star kept rising in Philadelphia
Moving from ABA to NBA hardly diminished Julius Erving's star-caliber talent. In some ways, he seemed to raise his play even higher and earn the ultimate respect from peers like Larry Bird.
Erving stuffed the stat sheet during 11 glorious seasons with the 76ers, averaging 22.0 points, 6.7 rebounds, 3.9 assists, 1.8 steals, and 1.5 blocks while shooting over 50% from the floor. He captured 1980-81 league MVP honors, as well as four All-Star Game MVP trophies.
The most important achievement, though, came well into Erving's NBA career.
Following an abundance of team success in the ABA, Erving and the 76ers lost to the Portland Trail Blazers in the 1977 NBA Finals. Dr. J and Co. came up short again against the Los Angeles Lakers in 1980, as a rookie Magic Johnson triumphantly started at center in place of Kareem Abdul-Jabbar in Game 6 and led LA to a title.
After a heartbreaking, seven-game loss to the Boston Celtics in the 1981 Eastern Conference Finals, the Sixers made it back to the NBA Finals in 1982. But Philly again came up short against the Lakers.
Finally, in 1983, the 76ers broke through. Philly got revenge on LA, sweeping the Lakers in four games. Erving scored nearly 20 points per game but dominated on the defensive end, averaging 2.8 blocks and 1.3 steals in four games. The Doctor played four more seasons before retiring in 1987.
Basketball fans will forever remember Erving as Dr. J. But they'd also do well to recognize why he was deemed "The League" and the overall significance of the ABA.
Stats courtesy of Basketball Reference.