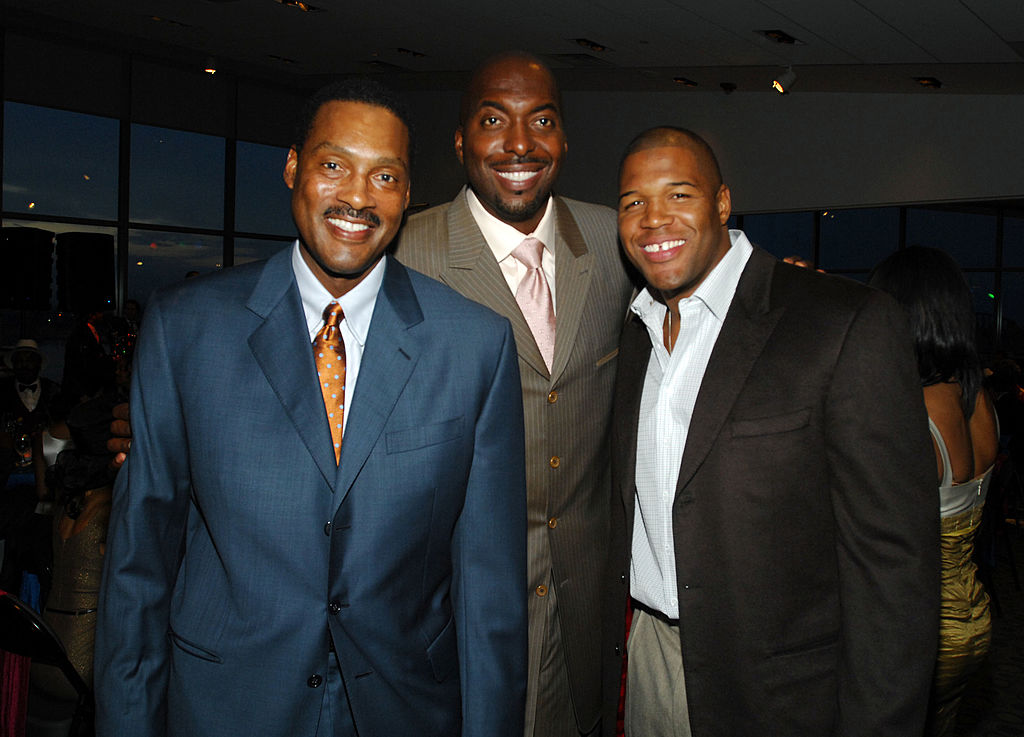 Junior Bridgeman Used Fast Food to Become One of the 5 Richest Former Athletes in the World
Junior Bridgeman never made a ton of money in the NBA, but his fast food business has made him one of the richest former athletes alive.
If you saw a former professional athlete working at a Wendy's, you would wonder what went so wrong for them to fall so far. Former NBA player Junior Bridgeman might take your Wendy's order at one of their branches soon — only, he's not doing it to make ends meet. In fact, Bridgeman is one of the five richest former athletes in the world today. So, how did an NBA sixth man grow to earn a $600 million net worth using fast food?
Ulysses "Junior" Bridgeman's NBA career
Ulysses Bridgeman, commonly known as Junior, was far from a superstar in the NBA, but he was one of the best sixth men in the league during the late '70s and early '80s. Bridgeman averaged over 12 points per game off the bench in nine consecutive seasons.
The 12-year NBA veteran played most of his career with the Milwaukee Bucks. He even holds the Bucks' franchise record for games played with 711, but he only started in 105. Bridgeman went on to play a two-year stint with the LA Clippers at the tail end of his career.
In 1979-80, Bridgeman was second on the Bucks in scoring even though he mostly came off the bench. He scored a career-high 17.6 points per game that season and led Milwaukee to a 49-33 record.
Bridgeman's highest salary in the NBA was $350,000 in 1985, but his post-NBA career would be far more lucrative.
Bridgeman built a fast food empire after his NBA playing days
Junior Bridgeman retired from the NBA in 1987. He never made an All-Star team in his 12-year career, but he quickly became an All-Star in the business world in retirement.
Near the end of his NBA career, Bridgeman decided to purchase a Wendy's location in Milwaukee to prepare for his next chapter after basketball. Then, he bought a few more. And even more after that. Eventually, Bridgeman owned 160 Wendy's locations and 120 Chili's locations.
The former sixth man started Bridgeman Foods Inc. and grew the company into a fast food empire. Today, it employs 11,000 people and generates over $500 million each year in revenue.
Bridgeman ended up selling Bridgeman Foods Inc. in 2016. The next year he became the official bottler of The Coca-Cola Company. He's now the president and CEO of Coca-Cola Heartland Bottling Company, which makes approximately $650 million in revenue today.
Bridgeman is now the 5th-richest former athlete in the world
According to Celebrity Net Worth, Bridgeman's current net worth stands at $600 million. That makes him the fifth-richest former athlete in the world. The only athletes ahead of Bridgeman are Michael Jordan, Ion Tiriac, Magic Johnson, and Michael Schumacher.
It's not often professional athletes find infinitely more success after their career in sports, but Bridgeman has done just that. He was a forgotten NBA name from the era of Magic Johnson and Larry Bird, but Bridgeman is making sure everyone knows who he is now.
Bridgeman's No. 2 jersey is retired by the Bucks next to Oscar Robertson's No. 1 and Kareem Abdul-Jabbar's No. 33. He's one of the greatest Bucks to ever live, and now he's one of the richest athletes in the world.