Justin Marks Reminds Ross Chastain Every Day That Joey Logano Beat Him by 235 Feet in the Championship 4
Imagine arriving at work every day and immediately seeing a reminder of the old expression that close only counts in horseshoes and hand grenades. Ross Chastain is still dealing with that nearly four months after coming within 1.27 seconds of winning the NASCAR Cup Series championship last fall in Phoenix.
Trackhouse Racing owner Justin Marks isn't about to let Chastain forget how close the driver of the No. 1 Chevy came to reaching the pinnacle of his sport. For the record, it was 235 feet.
Ross Chastain will be one of the most closely watched drivers in 2023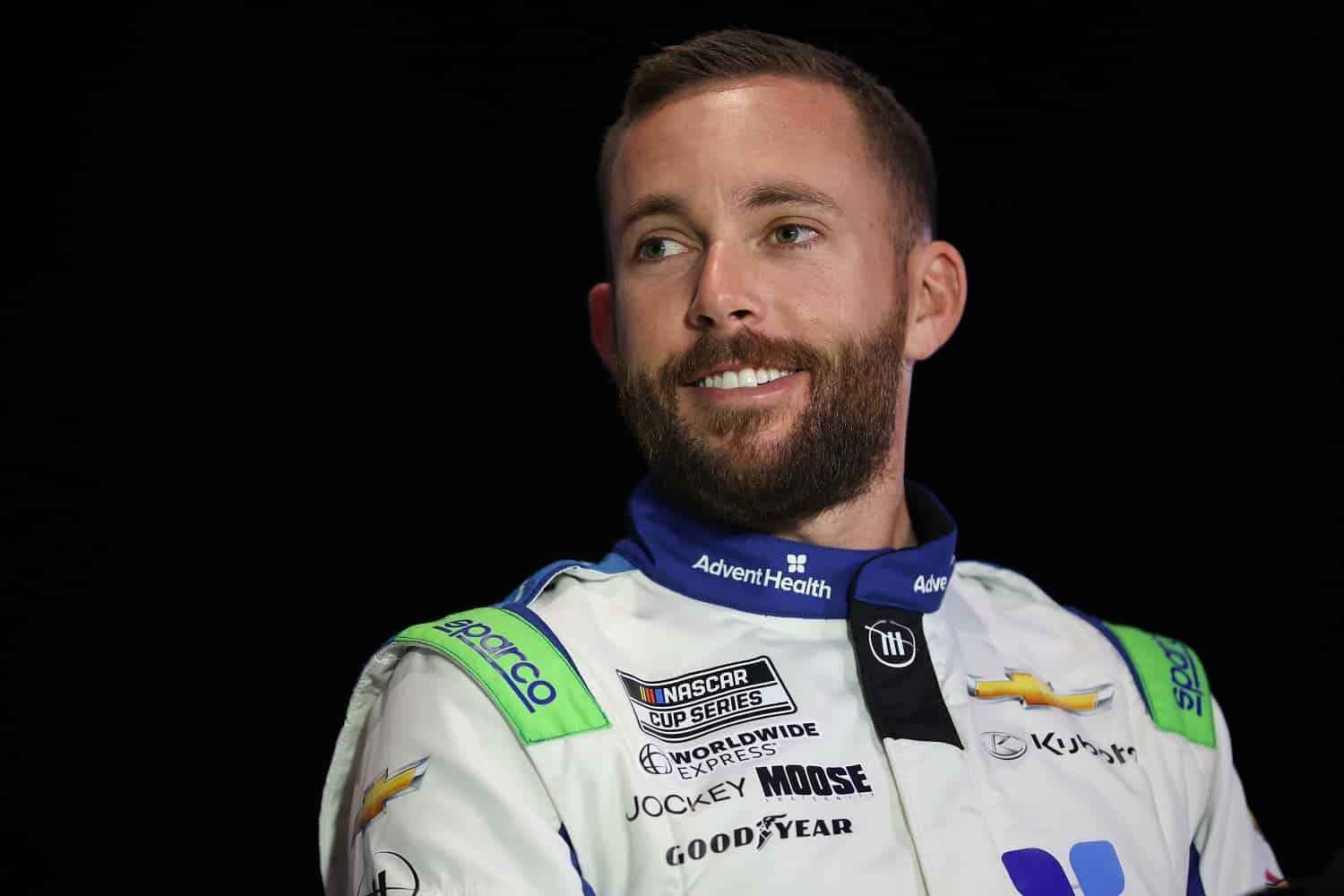 Ross Chastain didn't come out of nowhere in 2022. Though winless, he was already a veteran of 115 Cup Series races when Chip Ganassi shut down his NASCAR operations and Justin Marks emerged on the scene with Trackhouse Racing.
Chastain won twice in the first 10 races last season, helping make Trackhouse the best story of the Cup Series. After finishing third in regular-season points, the start of his playoff run was nothing special. However, Chastain placed second, second, and fourth in the semifinal round, securing his place in the Championship 4 via the crazy finish at Martinsville.
Joey Logano won that day at Phoenix Raceway, followed by teammate Ryan Blaney, and Chastain finished third. With the buzz surrounding his own breakthrough and Trackhouse's ascension among the Cup Series' two-car teams, Chastain bears watching throughout the new campaign.
Ross Chastain gets a daily reminder of how close he came last year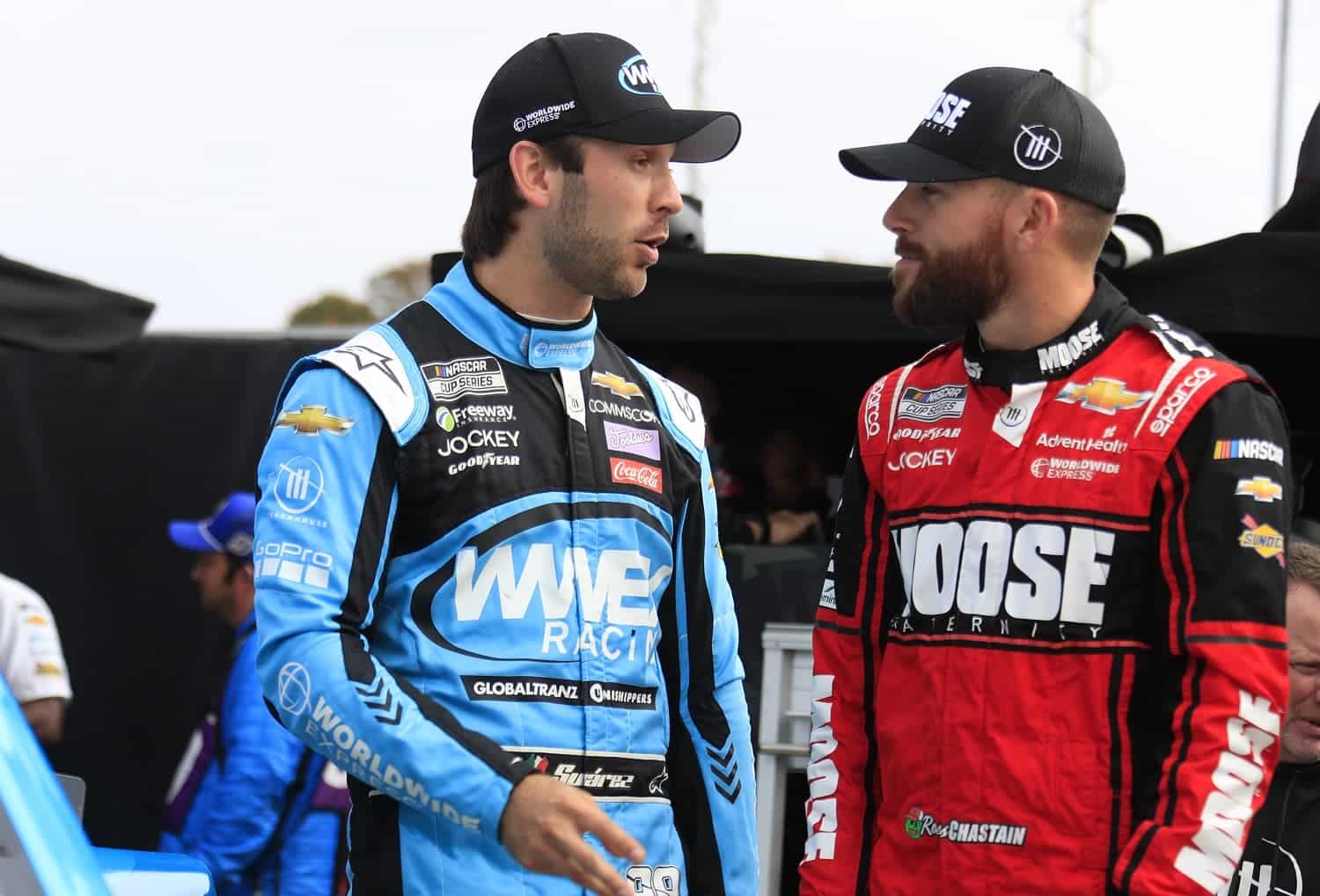 "When we got done with Phoenix, I took a moment — and some days — to really try to soak in what just happened, how close we were," Ross Chastain told veteran reporter Lee Spencer on the Catchfence.com website.
Just in case it wasn't soaking in quickly enough, Trackhouse Racing boss Justin Marks helped move the process along. Marks had "235" drawn between two 235-foot strips of painted asphalt outside the team's shop to remind everyone in the organization how many feet away Chastain was from Joey Logano at the finish in Phoenix.
Chastain said he didn't grasp Marks' intent at first, but it did start to sink in because of the mantra that has driven Trackhouse Racing from the moment Daniel Suarez took the wheel at Daytona in 2001 to launch the team's Cup Series presence.
"One of the things that's important for us when we talk about workforce culture and what we're trying to do is to define those things that can truly unite everybody," Marks told Spencer. "We were 235 feet from winning the championship with the '1' car last year, but it's more a philosophy of everybody in the company.
"So, it's one of those things that can be thoughtful for everybody — that everybody can think about every day that they come to work."
Where can Trackhouse Racing find those 235 feet?
Job 1 in any NASCAR Cup Series season is to advance to the playoffs, where the real work begins. The easiest way in is by winning a regular-season race since there's no way of being sure of advancing solely on points.
Chastain won twice and Daniel Suarez once in an inaugural Next Gen car season in which 19 drivers visited Victory Lane. Trackhouse Racing clearly was among the best of breed when it came to figuring out the new car. Right away, then, one of the key questions of the 2023 season will be whether the outfit behind the No. 1 and 99 Chevys has maintained or even extended its technical edge.
The other consideration, of course, is how Chastain handles himself on a couple of fronts. His aggressive driving style last year made enemies, some of whom may feel they haven't yet paid him back. Target may have stopped sponsoring Cup Series cars in 2017, but Chastain certainly has a target on his back – even more so than champion Joey Logano.
On a second front, Chastain is in even greater demand than what he experienced after winning at Circuit of the Americas and Talladega a year ago. Distractions will be plentiful, and Chastain can't lose sight of his priorities, or else those final 235 feet he needs can turn into a million miles.
Got a question or observation about racing? Sportscasting's John Moriello does a mailbag column each Friday. Write to him at [email protected]