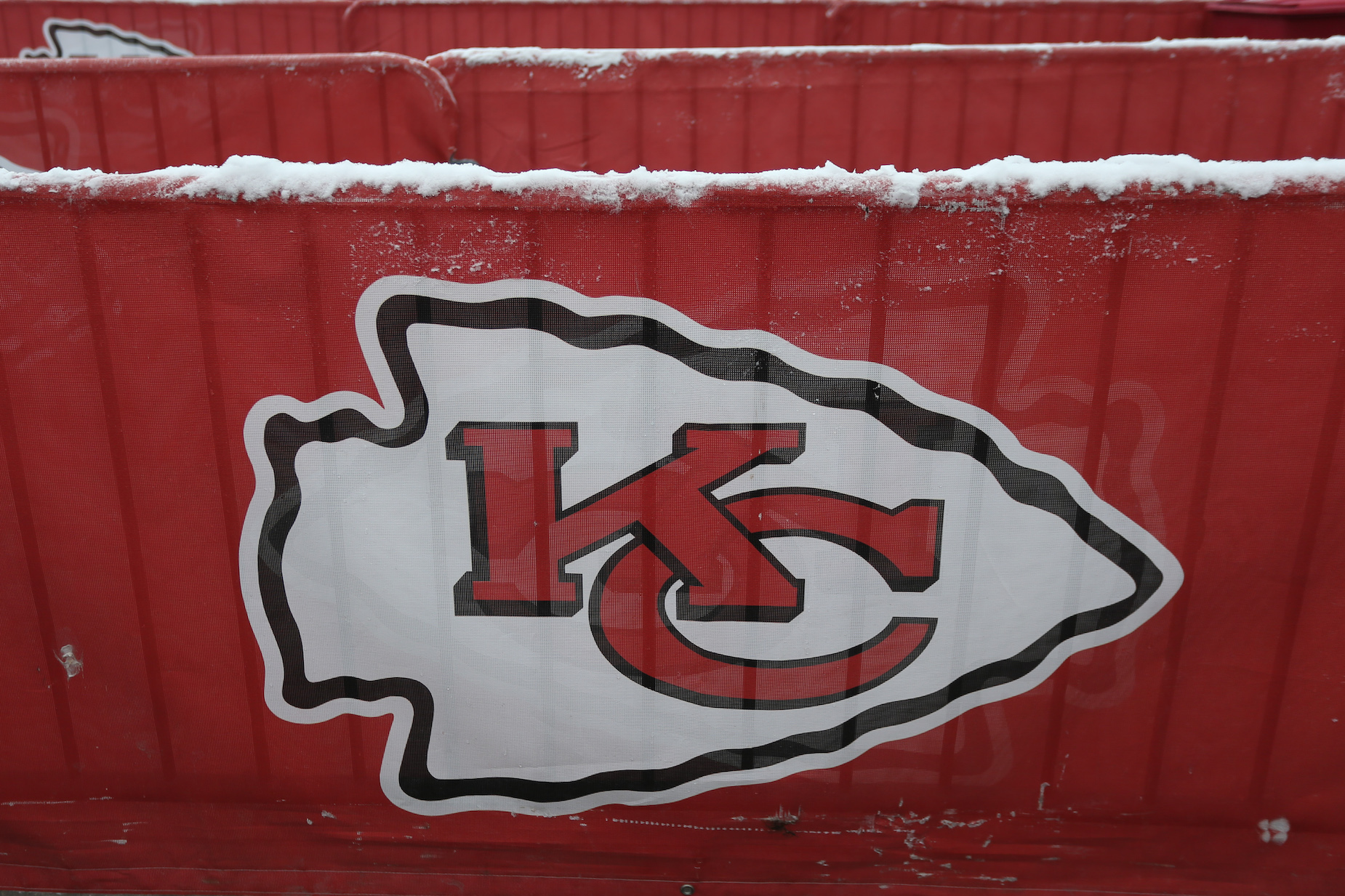 The Kansas City Chiefs Could Get Some Much Needed Assistance From the Retired Son of a Former NFL Rival
After losing at least two of their starting offensive linemen, the Kansas City Chiefs could get a major assist from the retired son of a former NFL rival.
Despite their recent success, 2021 hasn't been the best year for the Kansas City Chiefs. While they reached the Super Bowl in Tampa, the AFC Champs fell in embarrassing fashion to Tom Brady and his Buccaneers. The team has since released both Eric Fisher and Mitchell Schwartz, meaning they'll need to rebuild their offensive line on the fly during the offseason.
While it remains to be seen how they'll fill those gaps in the offensive line, it seems like the Kansas City Chiefs have their eyes on at least one replacement. Come the fall, it's possible that the son of a former NFL rival will be tasked with protecting Patrick Mahomes.
The Kansas City Chiefs recently learned the importance of a strong offensive line
Given his incredible talent, it's tempting to think that Patrick Mahomes can run the entire Kansas City Chiefs offense on his own. As we saw in the Super Bowl, however, even the best quarterbacks need an offensive line to keep them safe.
When the Chiefs hit the field for the big game, they were without four of their starting offensive linemen; that allowed the Buccaneers defensive front to have a field day. Mahomes never had a chance to get settled in the pocket and ran for almost 500 yards before throwing the ball or getting hit. Needless to say, he turned in one of the worst performances of his career.
If the Kansas City Chiefs want to avoid a repeat of that performance, however, they'll have to do some work in the offseason. While Laurent Duvernay-Tardif will theoretically return to action for the 2021 campaign, the club released Eric Fisher and Mitchell Schwartz. Both of those linemen were long-time starters, forcing KC to do a bit of rebuilding this offseason.
Kyle Long, son of Raiders legend Howie, coming out of retirement
While the NFL has plenty of rivalries, few are fierce as the Chiefs and the Raiders. In an attempt to rebuild their offensive line, however, Kansas City could be turning to the son of a former Oakland legend.
Although modern fans will know him for his TV work, Howie Long spent more than a decade playing defensive end for the Raiders. His sons, Chris and Kyle, then followed in his footsteps and suited up for NFL action themselves.
Kyle, an offensive lineman, spent seven seasons with the Chicago Bears before retiring ahead of the 2020 NFL campaign. He's since confirmed, however, that he's ready to return to pro football in 2021; that's apparently drawn plenty of interest from general managers in need of an extra offensive lineman.
Kyle Long could be a smart signing for the Kansas City Chiefs
While Kyle Long spent 2020 on the sidelines and suffered through some injuries before his initial retirement, he's apparently drawing plenty of interest from NFL teams. According to Adam Schefter, the lineman is scheduled to visit with both the Chiefs and the Raiders in the coming days.
Although sentimentality would work in favor of moving to Vegas, it's easy to see the appeal of signing with Kansas City. Whether you like it or not, we know that players are willing to join a specific team to chase a championship. That reality has helped the Chiefs land the likes of Terrell Suggs and Le'Veon Bell; if Long wants a legitimate shot at lifting the Lombardi Trophy, there are few places better than KC.
From the Chiefs' perspective, Long could also represent a cheap and somewhat temporary signing. Since he's coming out of retirement, the NFL veteran probably won't be looking for a massive contract in terms of length or salary; if Kansas City selects some lineman during the 2021 draft, Long could hold down the starting job while those rookies mature and learn the ropes.
In professional sports, rivalries run deep. While he has familial ties to the Raiders, Kyle Long could provide a major boost to the Kansas City Chiefs' Super Bowl hopes. Will he be willing to join his dad's great rival in hopes of winning a championship? At this point, only time will tell.