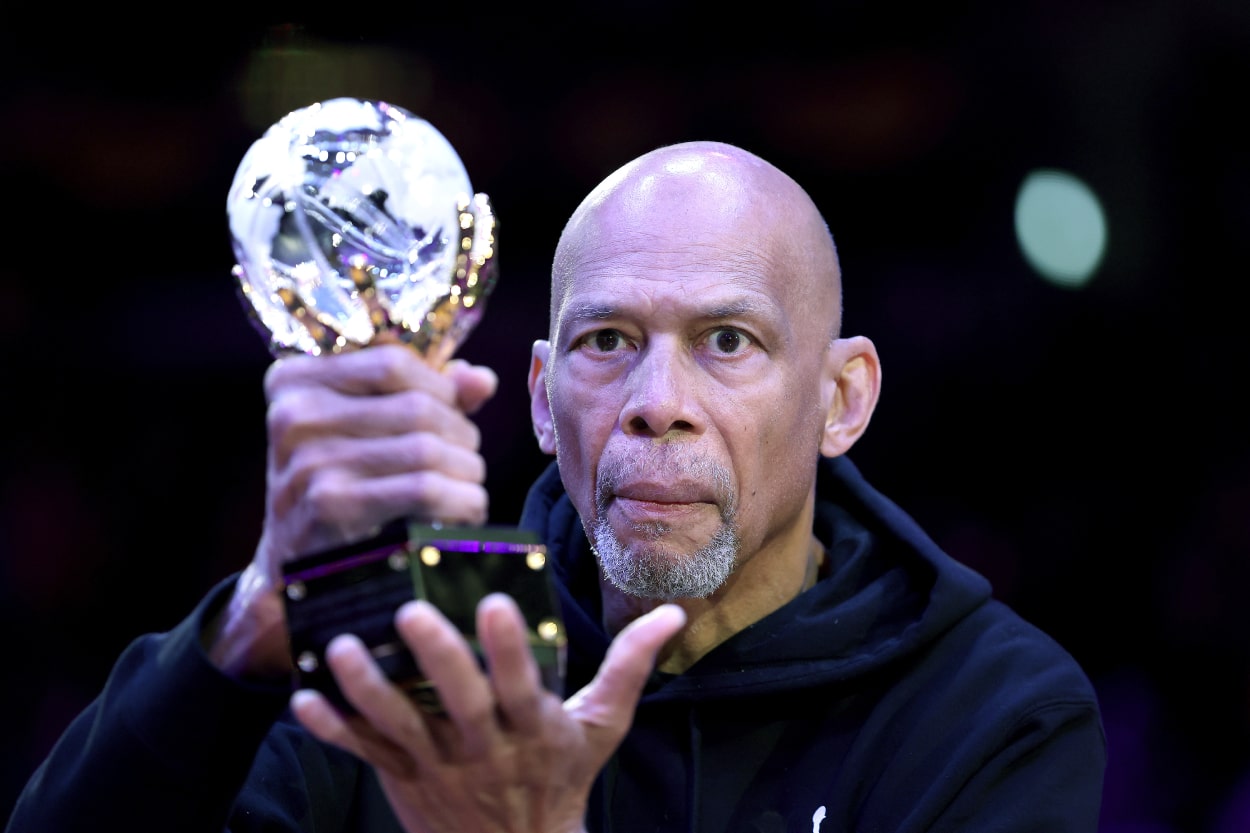 Kareem Abdul-Jabbar Is the Real NBA GOAT —Just Ask Former Lakers Teammates James Worthy and Byron Scott
Former LA Lakers stars James Worthy and Byron Scott agree that Kareem Abdul-Jabbar is the best basketball player ever.
They might be a little biased, but former Los Angeles Lakers stars James Worthy and Byron Scott know who the real NBA GOAT is. Just ask them.
While many believe Michael Jordan and LeBron James are at the top of the list, Worthy and Scott insist Kareem Abdul-Jabbar is the best to ever play in the NBA. They recently gave their reasons during an episode of Scott's Off the Dribble podcast.
Kareem Abdul-Jabbar certainly has the numbers to be the GOAT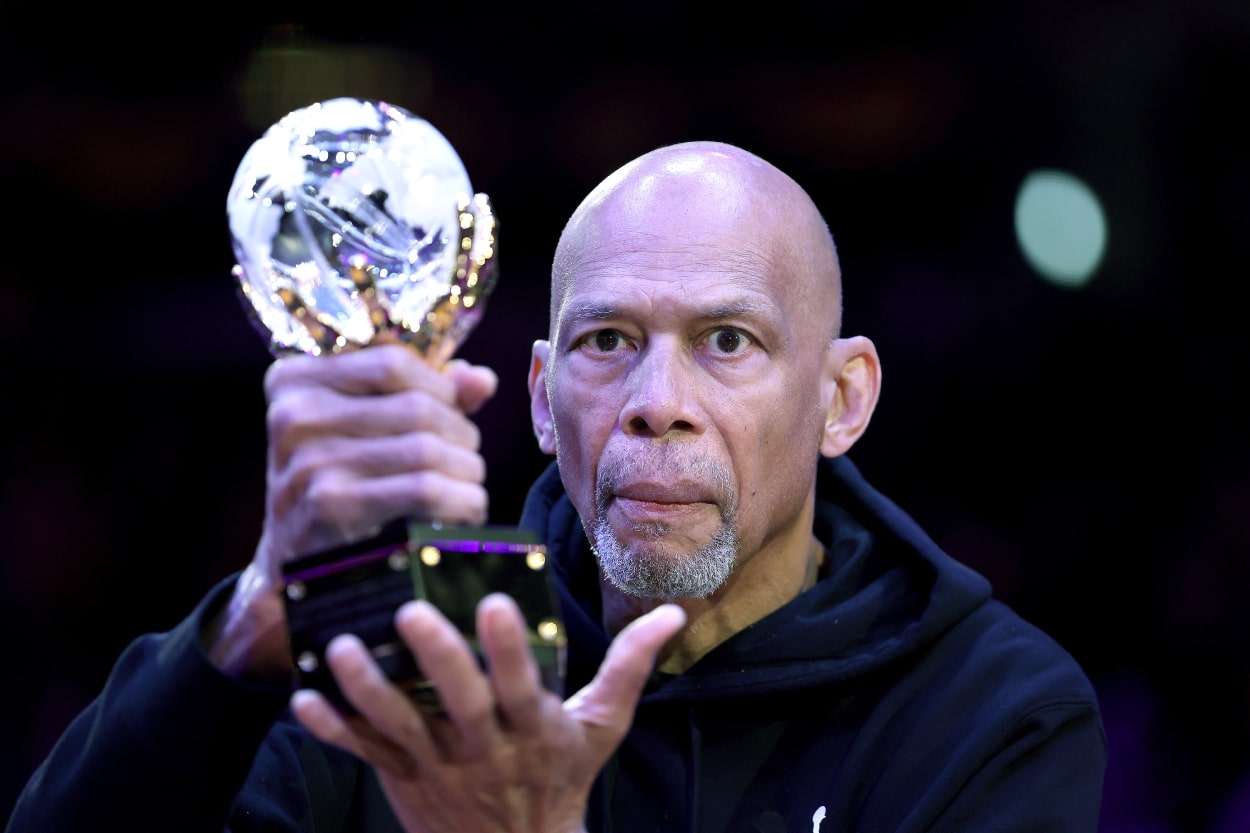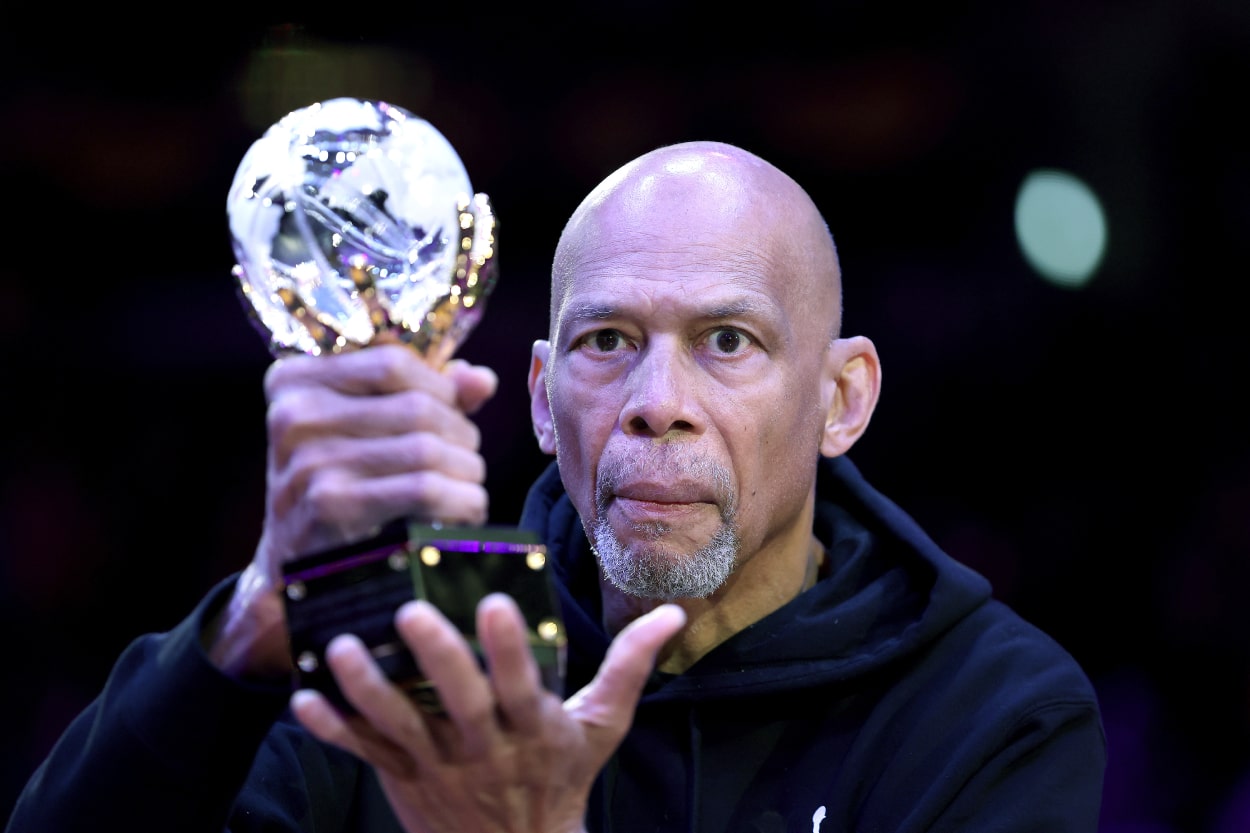 Abdul-Jabbar probably doesn't get enough credit when it comes to the NBA's GOAT. Thirty-three years after he played his final game, he remains the NBA's all-time leading scorer. The former Lakers center is a six-time MVP with six championships. He's a 19-time All-Star and was named All-NBA 15 times.
Some have stated they believe Abdul-Jabbar is the best. Former Detroit Pistons point guard Isiah Thomas is one of them. Boston Celtics Hall of Fame center Robert Parish is another. Parish faced Abdul-Jabbar three times in the NBA Finals and said nobody was better.
"I've got to give credit where credit is due," Parish said on the Cedric Maxwell Podcast. "That's the baddest man to ever play the game. I went up against some great ones — Patrick Ewing, Moses, Hakeem Olajuwon, Bob Lanier, Bill Walton. I played against some really top talents, and Kareem hands down — he's the only player where there was nothing I could do to alter, change, redirect him. Nothing I could do."
Abdul-Jabbar said the only thing that bothers him about the GOAT talk is the people bringing it up today likely haven't seen any of the old-timers play.
"It affects me in that it makes me see that people don't have a very good perspective," Abdul-Jabbar said on Scott's Off the Dribble podcast last year. "I saw Wilt Chamberlain play. Nobody that's talking all that GOAT stuff now probably saw him play. They never saw Bill Russell play. Bill Russell's teams won eight NBA championships in a row. When you tell them that, they're like, what? They have no idea how great Oscar Robertson was."
Byron Scott and James Worthy believe Abdul-Jabbar is the best ever
When Worthy came on as a guest on Off the Dribble, the two spoke about Abdul-Jabbar's 20-year NBA career. Scott dug even deeper. He brought up Abdul-Jabbar's UCLA and high school careers and said that's all part of what makes him the GOAT.
"You gotta take the whole body of work," Scott said to Worthy. "He only lost two games in high school. Look what he did in college. He lost one game in college.
"Then he gets to the pros, and he wins six MVP, six championships. If you look at all the body of work, there not a greater player. No disrespect to our boy MJ because he is definitely in that Mount Rushmore of great players, but Kareem Abdul-Jabbar, what he was able to accomplish in high school, college, and pros, will probably never be done again."
Worthy didn't disagree.
"The freshmen team at UCLA beat the varsity," Worthy said. "That's when freshmen couldn't play varsity. (The varsity) won the national championship. Kareem went through a few decades — Nate Thurmond, Wes Unseld, Patrick Ewing, Olajuwon. So he went through about five decades of some of the best centers and survived them all.
"Say what you want, but he gets my vote."
Have thoughts on this topic? Keep the conversation rolling in our comments section below.