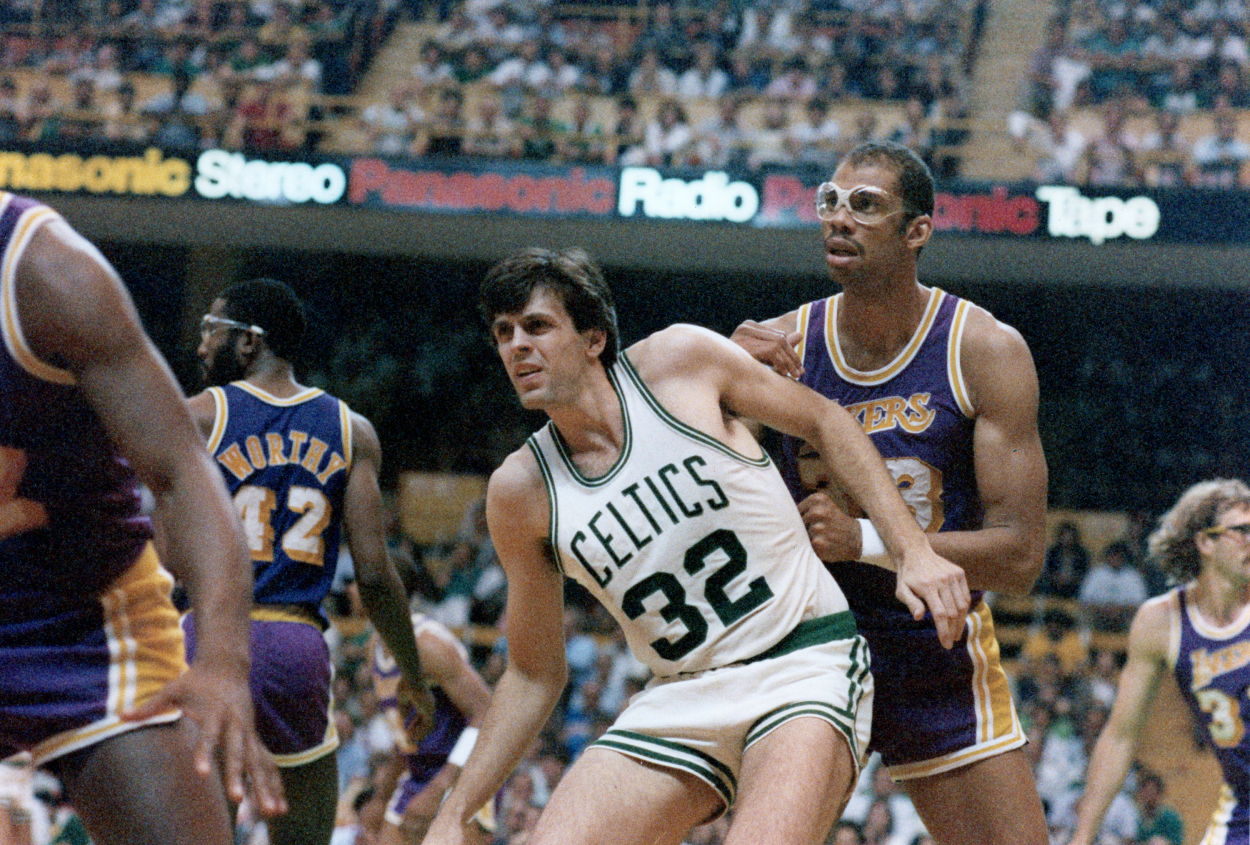 Kareem Abdul-Jabbar Reflects on the $1.8 Million He Left on the Table as a Rookie Just to Keep His Word
Kareem Abdul-Jabbar showed he was a man of his word by leaving $1.8 million on the table as a rookie.
Hall of Famer Kareem Abdul-Jabbar spent the first six years of his 20-year NBA career with the Milwaukee Bucks. The league's all-time leading scorer then collected five of his six NBA championships with the Los Angeles Lakers in his final 14 seasons. None of that would have happened had Abdul-Jabbar been a greedy young man.
Kareem Abdul-Jabbar remains the NBA's all-time scoring leader — for now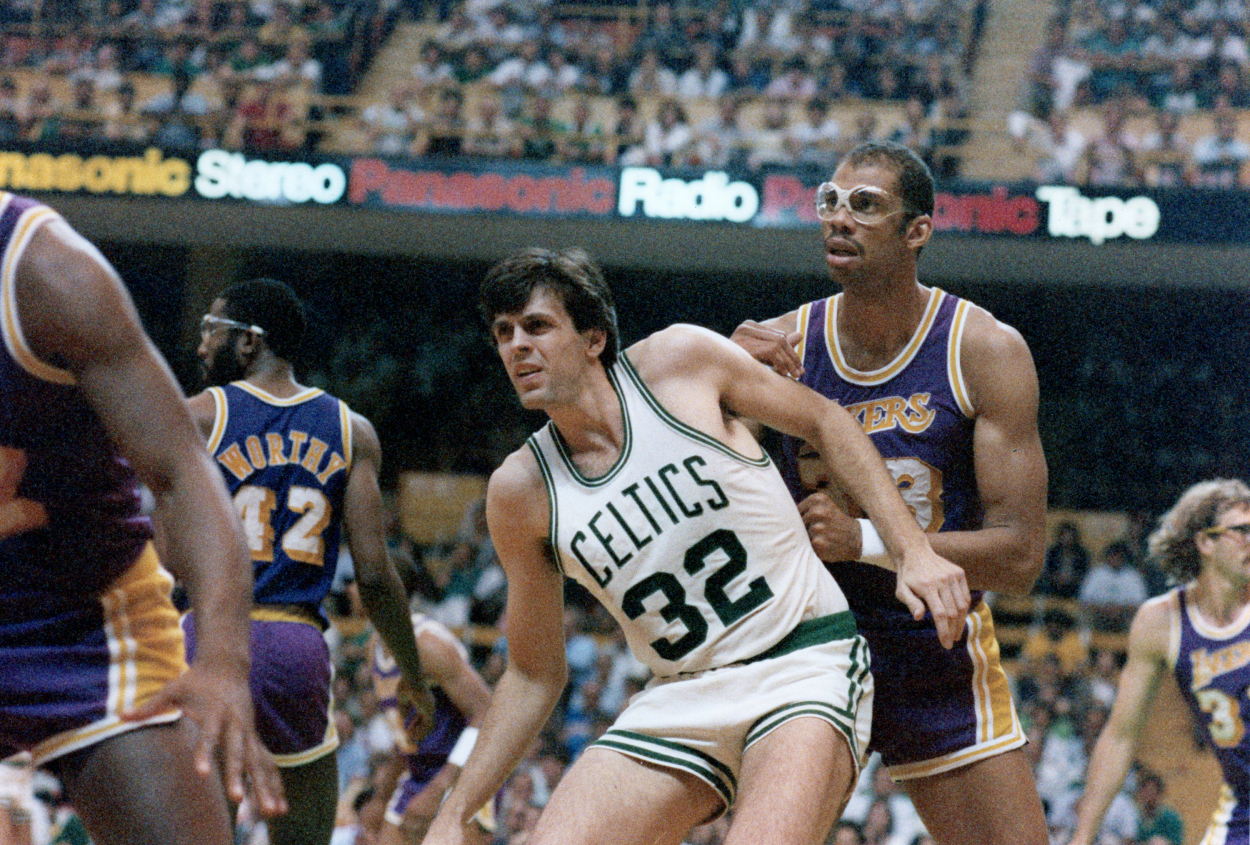 Abdul-Jabbar retired from the NBA after the 1988-89 season. He finished his career tops on the NBA's all-time scoring list with 38,387 career points. Second on the list is former Utah Jazz star Karl Malone with 36,928, and he's followed by current LA Lakers star LeBron James, who has 36,289.
For his career, Abdul-Jabbar averaged 24.6 points and led the league in scoring during two of his first three seasons. He was a 19-time All-Star and a six-time NBA champion.
He's been atop the scoring list for 30-plus years but that may soon come to an end. Still going strong at age 37, James is making his way to the top. James is putting up 28.8 points per game this year and is 639 points behind Malone.
Abdul-Jabbar knows it's only a matter of time before he gets bumped to No. 2, but he's OK with it. During an interview with Substack writer Marc Stein in September, he admitted he was rooting for James to take over the top spot.
"I'm excited to see it happen," he said. "I don't see records as personal accomplishments but more as human achievements. If one person can do something that's never been done, that means we all have a shot at doing it. It's a source of hope and inspiration."
Kareem Abdul-Jabbar left $1.8 million on the table as a rookie just so he would keep his word
Abdul-Jabbar nearly didn't play for the Milwaukee Bucks. First, the Bucks had to win a coin flip with the Phoenix Suns to earn the right to draft the big man out of UCLA. Then, they had to battle with the New York Nets of the ABA, who also selected Abdul-Jabbar with the first pick in the ABA draft.
Abdul-Jabbar was torn between the Bucks and the Nets. He told them each to make a one-time offer. He didn't want a bidding war between the two.
"The Nets and the Bucks both wanted me so I told them to make a one-time offer," Abdul-Jabbar wrote in a Substack article last week. "There would be no going back and forth because at the time I felt that bidding wars degraded people."
The Bucks' bid was $1.4 million, and the Nets came in lower. Abdul-Jabbar picked Milwaukee, but then New York came right back with a much higher offer that he quickly refused.
"The Bucks made the better offer of $1.4 million, which I accepted," he wrote. "Immediately after, the Nets came back with an offer of $3.2 million, which I declined because I'd already given my word to the Bucks."
Abdul-Jabbar asked for a trade out of Milwaukee
Although he had success with the Bucks, including winning an NBA title in 1971, Abdul-Jabbar wasn't comfortable in Milwaukee. With one year remaining on his deal, he asked for a trade.
"I had only one year left on my contract, and I told them I really wasn't interested in signing up again," Abdul-Jabbar said, per The Los Angeles Times. "I wanted to leave Milwaukee. If they would trade me, it would be the best thing for everybody."
He had zero problems with the team or the city. He said he needed a change of scenery at the time.
"Culturally, what I'm about and what Milwaukee is about are two different things," he told reporters at the time. "The reason I haven't commented on this before is I don't want to take a knock at Milwaukee or the people here and have them think they're unworthy of me. That's not what it's all about."
Rather than wait and get nothing for their prized center, the Bucks pulled the trigger on a deal with the Lakers. Abdul-Jabbar and Walt Wesley were shipped to LA for Elmore Smith, Brian Winters, Dave Meyers, and Junior Bridgeman.
Abdul-Jabbar proved he was one of the best to ever play in the NBA. More importantly to him, he also proved he was a man of his word.