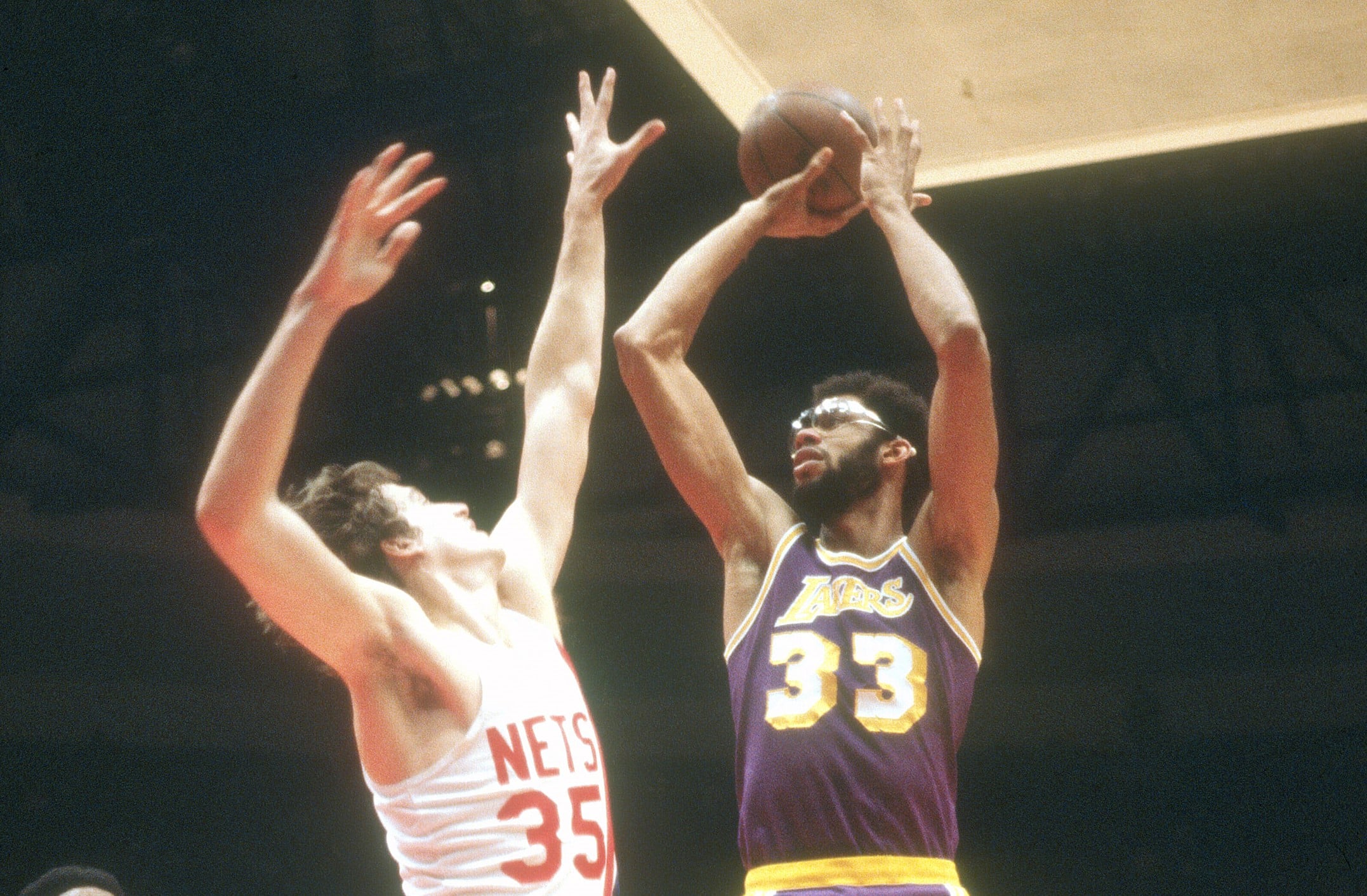 Kareem Abdul-Jabbar Set the NBA's All-Time Scoring Mark In a City That Doesn't Have an NBA Team
Kareem Abdul-Jabbar became the all-time scoring leader in 1984 during a road game against the Utah Jazz that didn't take place in Utah.
Kareem Abdul-Jabbar was offered the chance to come out of the game on April 5, 1984. That was the night he broke Wilt Chamberlain's all-time scoring record. With the game well in hand, Los Angeles Lakers coach Pat Riley asked his center if he wanted to head to the bench.
Abdul-Jabbar declined. Had he come out, he would have been able to break the mark in front of his home crowd the following game. Instead, he made history on the road against the Utah Jazz, but the milestone took place in a city that doesn't have an NBA team.
Kareem Abdul-Jabbar just wanted the record over and done with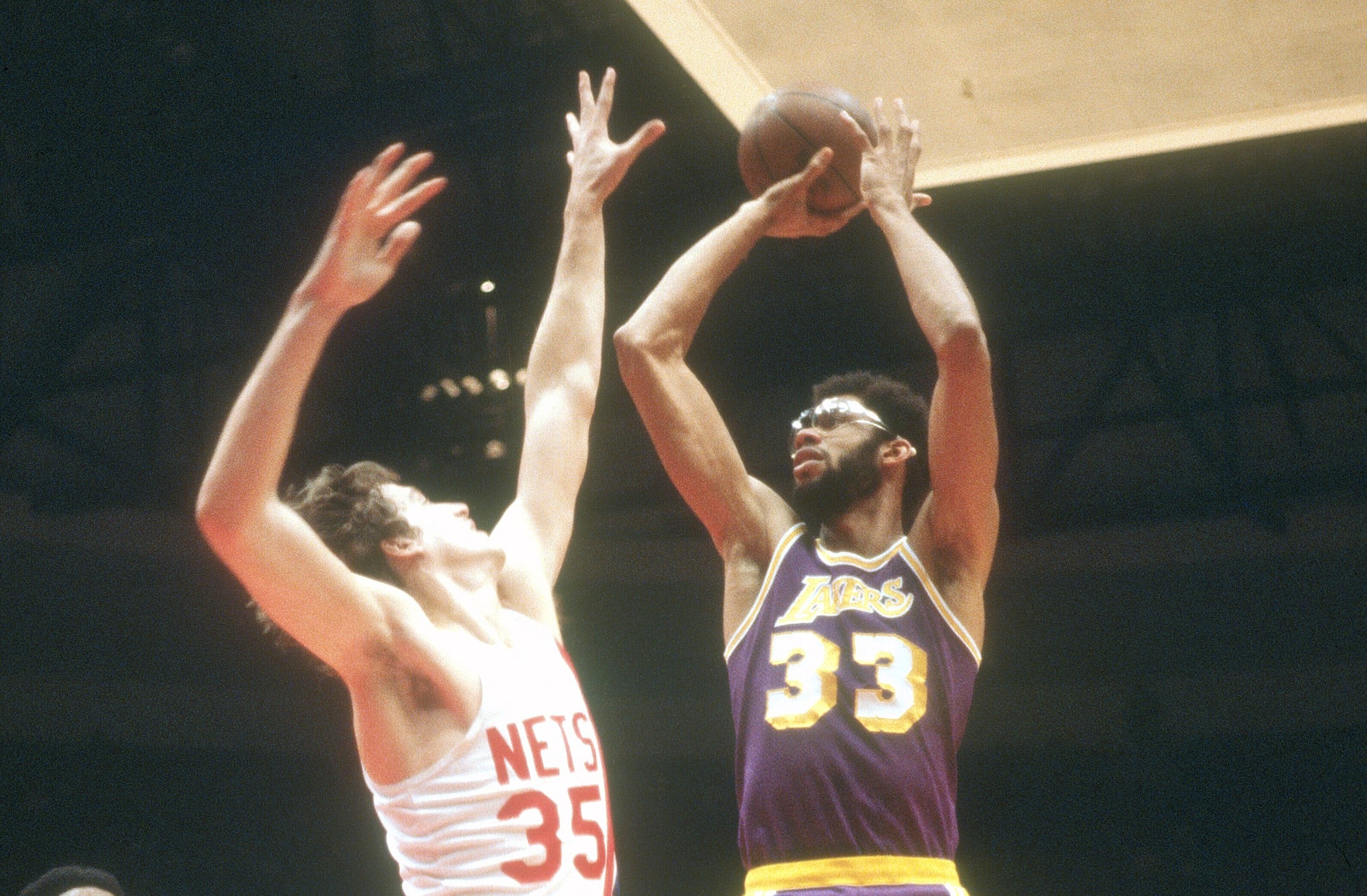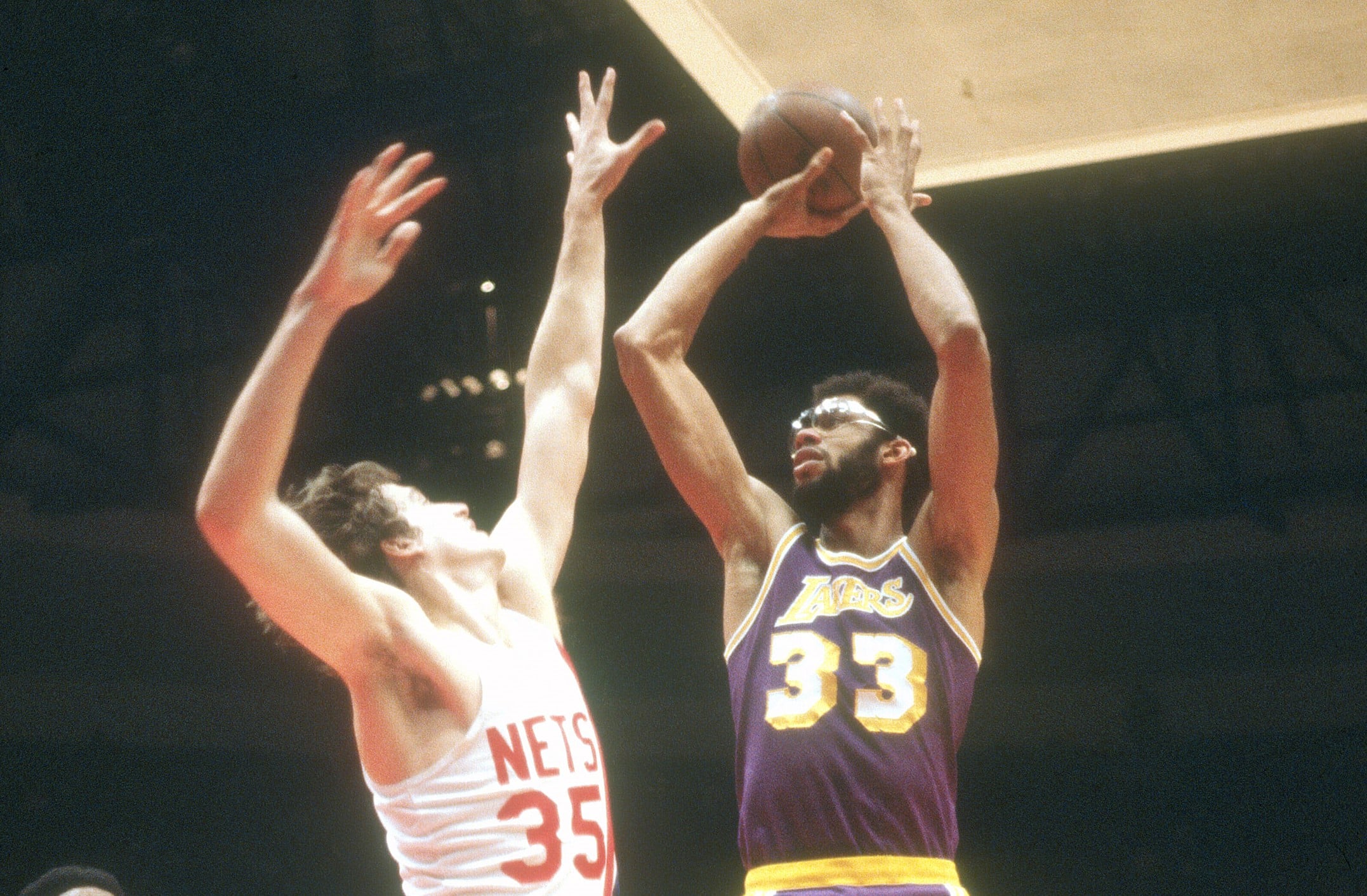 Every Lakers game was magnified down the stretch of the 1983-84 NBA season. There was never a doubt that Abdul-Jabbar would pass Chamberlain's all-time record of 31,419 points. It was just a matter of when.
"Pat asked if I wanted to be taken out," Abdul-Jabbar said, per the Associated Press. "I told him no, I'd rather get it done.
"It was a big burden off my shoulders and a big burden off the team's shoulders. Our goal is to win a world championship. We can focus on that now."
Abdul-Jabbar reached the milestone with 8:53 left in the game when he took a pass from Magic Johnson and hit a 10-foot skyhook along the baseline. He finished the game with 22 points, giving him 31,421 for his career.
For 38 years, the scoring record has been his. LeBron James is dangerously close to breaking Abdul-Jabbar's mark. The former Lakers center is perfectly fine with the torch being passed.
"I'm excited to see it happen," Abdul-Jabbar said during a one-on-one interview with Substack writer Marc Stein in September 2021. "I don't see records as personal accomplishments but more as human achievements. If one person can do something that's never been done, that means we all have a shot at doing it. It's a source of hope and inspiration.
"Roger Bannister broke the four-minute mile back in 1954. Since then, not only have 1,400 runners beaten that time, but the new record is 17 seconds less. We all win when a record is broken, and if LeBron breaks mine, I will be right there to cheer him on."
Abdul-Jabbar broke Chamberlain's record in Las Vegas
Although Abdul-Jabbar became the NBA's all-time leading scorer during a road win against the Jazz, it didn't happen in Utah. The game took place at the Thomas & Mack Center in Las Vegas.
The Jazz faced uncertainty heading into the 1983-84 season. Attendance was a problem. Former Jazz coach/GM Frank Layden said playing in Vegas came down to money. Utah played 11 "home" games in Vegas that year.
"We played in Vegas to make more money," Layden said in a 2019 article in the Deseret News. "To see if we could draw more people. Our building was so small here, so we didn't have the nice new building they have now."
The Jazz turned things around on the court that year, improving from a 30-win season the previous year to a 45-37 record. The Vegas experiment was short-lived, stopping after two games in the 1984-85 season. In just 13 Jazz games played in Vegas, one of them happened to be Abdul-Jabbar's record-setting game.
"I was actually on the court and that was a great moment," Thurl Bailey, a rookie at the time, told the Deseret News in 2019. "That was a great moment in history to be a part of for one of the greatest players to play the game and to be a part of that history is awesome."