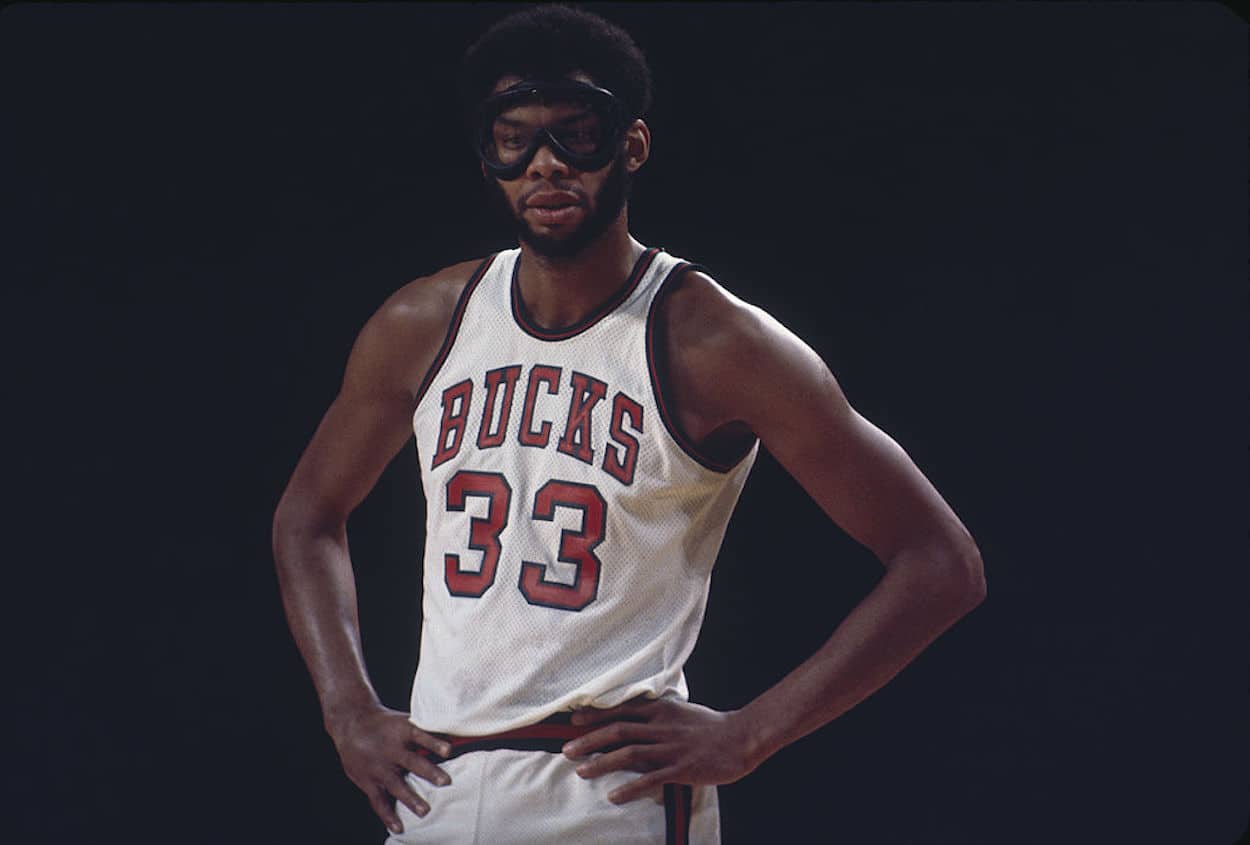 Kareem Abdul-Jabbar Used Sherlock Holmes and a Halftime Cigarette to Get an Edge over Bob Lanier
Kareem Abdul-Jabbar wasn't afraid to channel Sherlock Holmes and do a bit of amateur detective work in pursuit of win.
During his time on the hardwood, Kareem Abdul-Jabbar built up an impeccable resume. He burst onto the scene in high school, shone in college as part of the UCLA Bruins' dynasty, and didn't slow down in the Association. The big man, quite simply, knew how to win.
And, beyond his incredible talent, Abdul-Jabbar also knew how to think his way through a game. While that might sound like coach-speak, you can see a clear example of Kareem's intelligence in an anecdote from his early days with the Milwaukee Bucks.
At the time, the center started reading some Sherlock Holmes mysteries. That, in turn, led to some amateur detective work and insights into Bob Lanier's weakness.
Kareem Abdul-Jabbar turned some mystery novels into a knowledge of his opponent's bad habits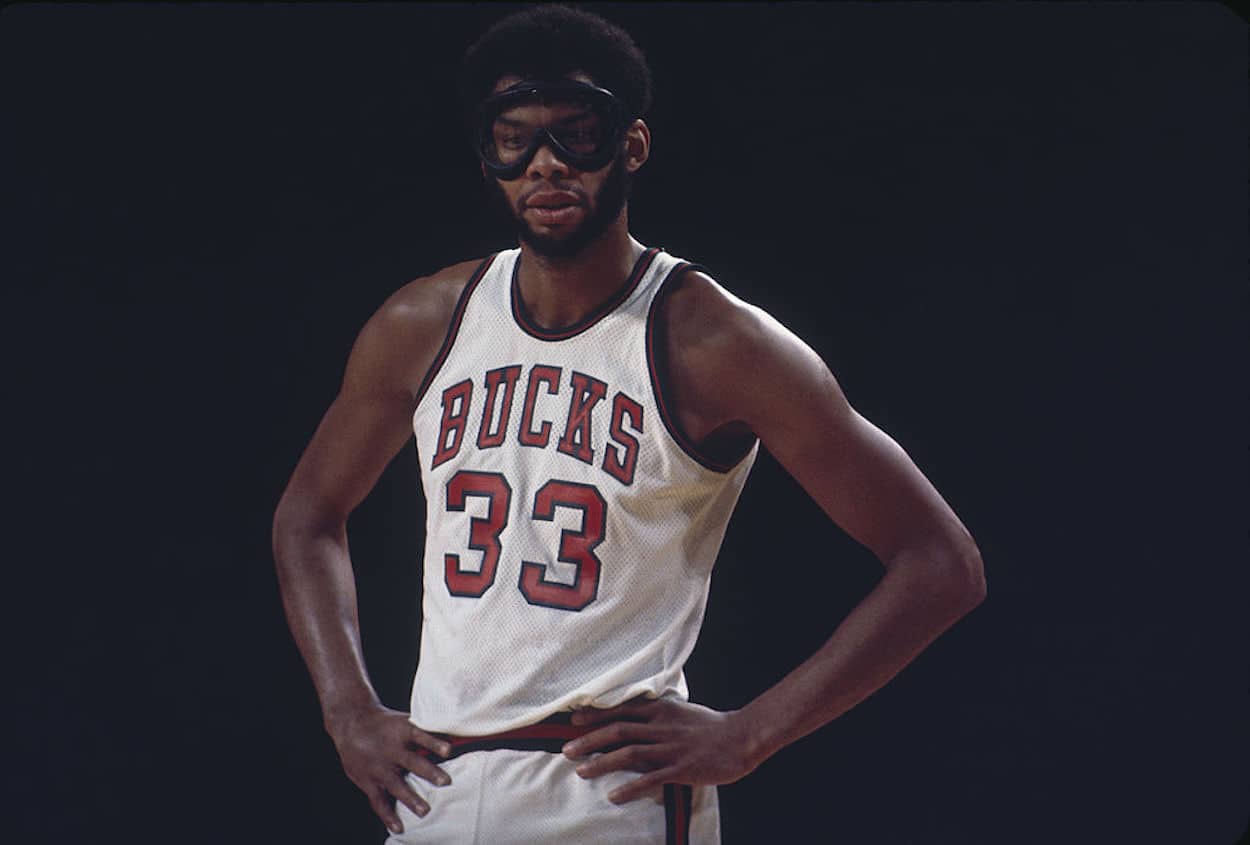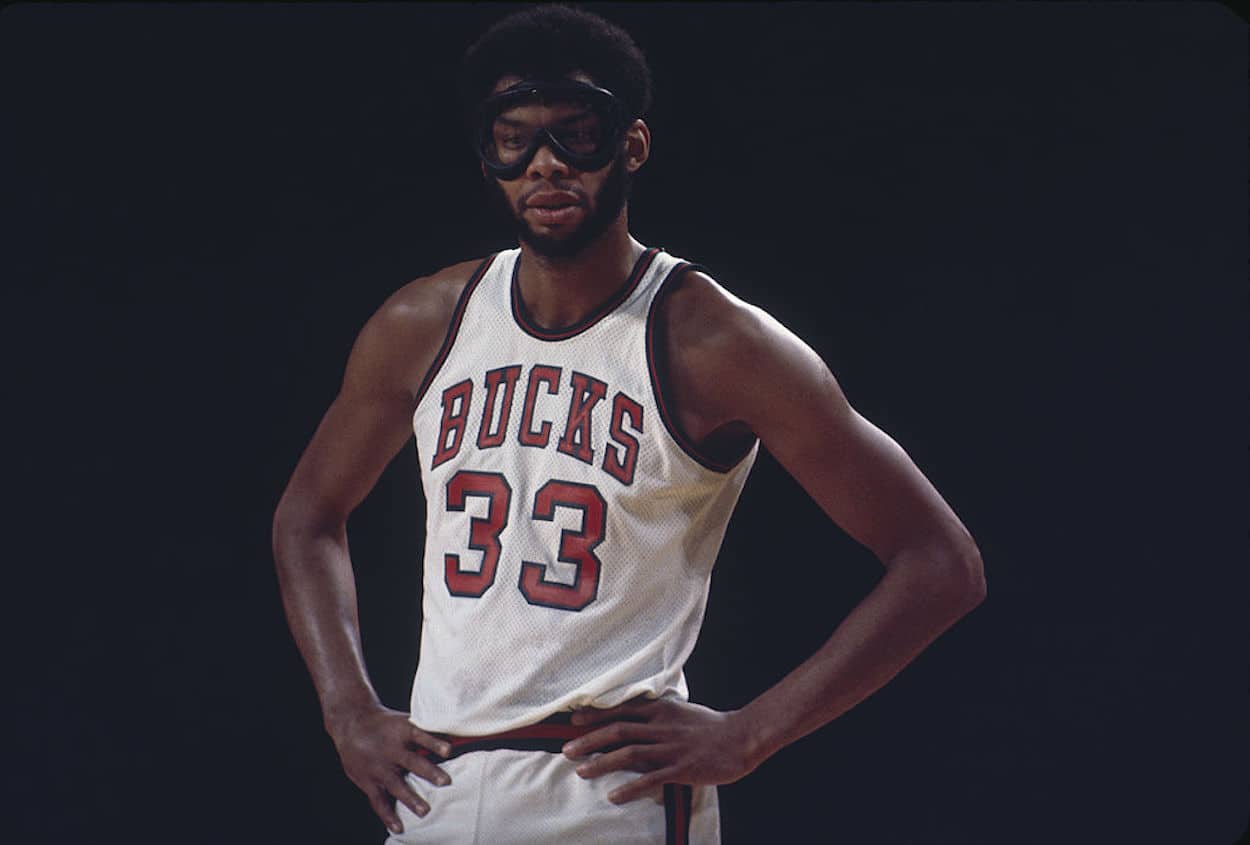 Ever since his youth, Kareem Abdul-Jabbar held an appreciation for reading and learning. During his first season in the NBA, that habit helped him gain some important on-court insights.
"Just before his rookie season with the Bucks, in 1969, someone gave Alcindor a collection of Sir Arthur Conan Doyle's Sherlock Holmes stories," an old Sports Illustrated story explained. "He devoured it on the team's first long road trip, and the experience turned him into a devotee of detective fiction."
The big man wasn't simply content to read along, though. Before long, he was taking a page from the novels and seeing what insights he could glean from the world around him.
"Inspired by how Holmes eavesdropped on the Baker Street irregulars, the urchins who picked up scraps of information on the streets, he would listen in on the NBA's ball boys and locker-room attendants for anything that might give him an edge—say, that Pistons center Bob Lanier sneaked a cigarette at halftime, which led Abdul-Jabbar to run him hard late in games."

Sports Illustrated
While it's not clear when Kareem learned that lesson, it seems to have paid off. The Bucks met Detroit seven times during the 1969-70 campaign. Abdul-Jabbar's squad won six of those encounters.
That mindset meshes with the side of Abdul-Jabbar that we see today
While reading Sherlock Holmes stories and doing some detective work to learn about his opponent's weaknesses might sound a bit unconventional, it shouldn't be that surprising given what we know of Kareem Abdul-Jabbar. The big man has never had a problem doing things his own way and flexing his mental muscles.
During college, for example, the big man learned about Islam and publicly converted before eventually changing his name. Abdul-Jabbar also studied martial arts under Bruce Lee and boycotted the 1968 Olympics in protest of how African-Americans were treated in the United States, demonstrating a diverse set of interests that went beyond what would be expected of a conventional athlete.
Even today, Abdul-Jabbar's efforts beyond the court continue to loom large. He's spoken and written eloquently on issues relating to race, religion, and discrimination, served as a cultural ambassador for the United States, sat on the Citizens Coinage Advisory Committee, and received the Presidential Medal of Freedom.
So, whether we're talking about those modern columns or his willingness to read detective novels and do a bit of his own digging, Kareem Abdul-Jabbar only does things in one way: his own.
That's a major part of what makes him a legend, both on and off the court.
Like Sportscasting on Facebook. Follow us on Twitter @sportscasting19 and subscribe to our YouTube channel.