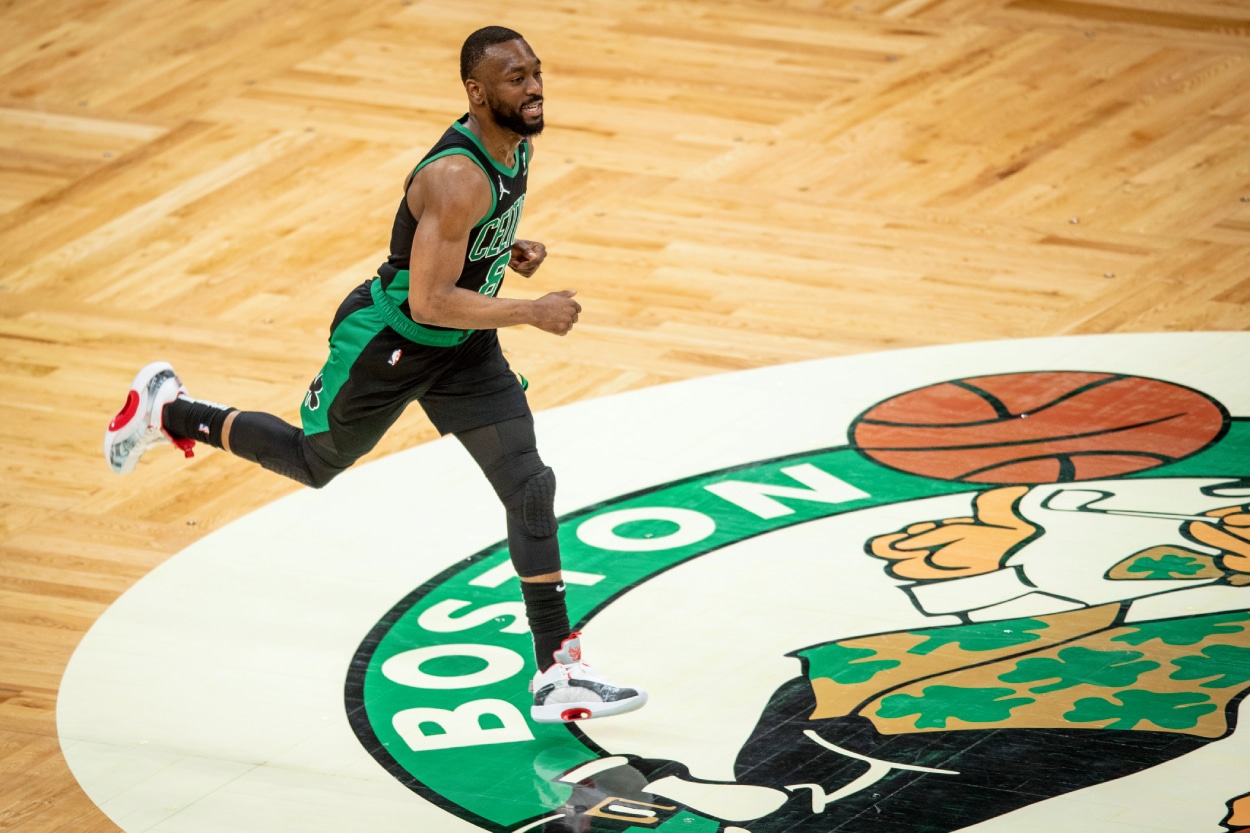 Kemba Walker Remains High On the Boston Celtics
Kemba Walker had nothing but positive things to say about his former team, the Boston Celtics.
Things didn't go quite as planned for point guard Kemba Walker when he signed with the Boston Celtics. He played just two seasons in Boston after the Celtics inked him to a four-year, free-agent deal worth $141 million in 2019.
He battled through knee injuries that limited him to 99 regular-season games in his two seasons with the Celtics. His stint in Boston ended when he was traded to the Oklahoma City Thunder in a deal that brought Al Horford back to Boston. Since leaving the Celtics after the 2020-21 season, Walker has been a part of three different teams. While his NBA future is up in the air, he believes the Celtics have a good thing going.
Injuries kept Kemba Walker from shining with the Boston Celtics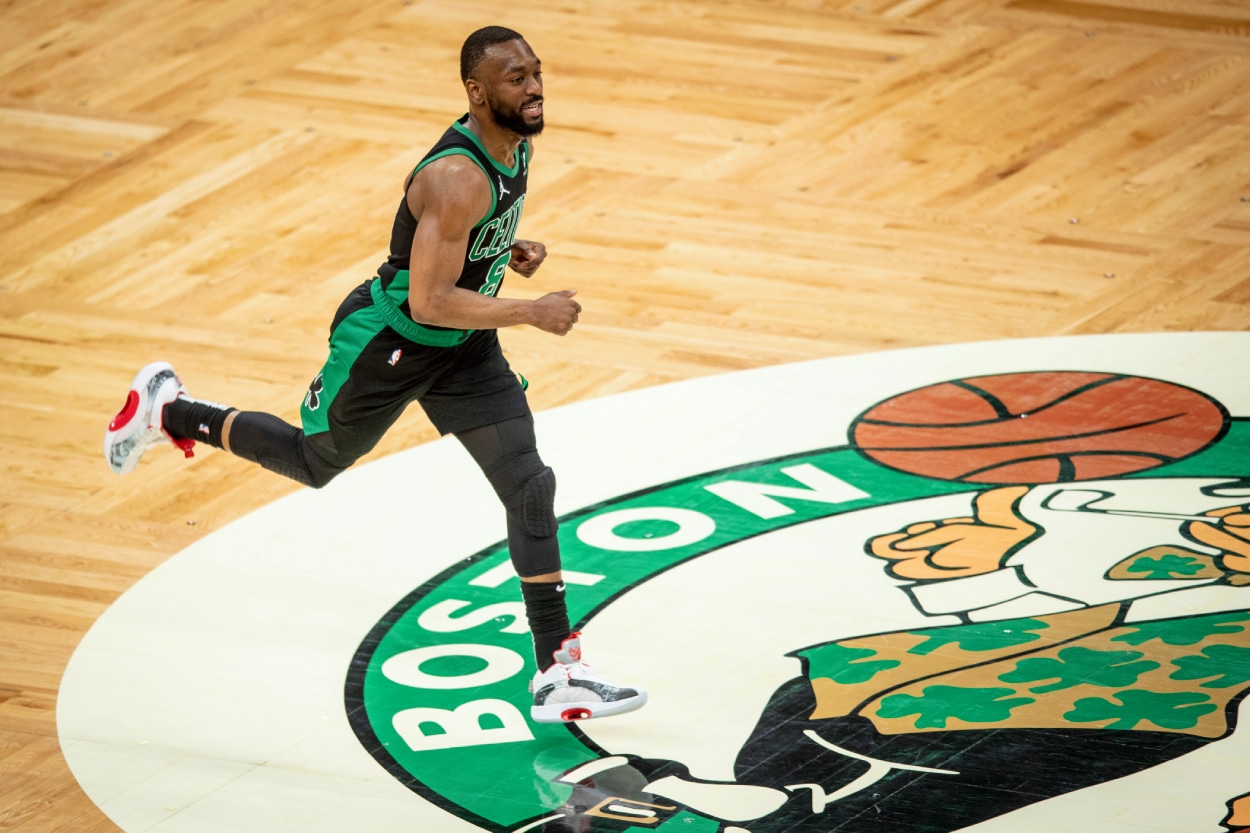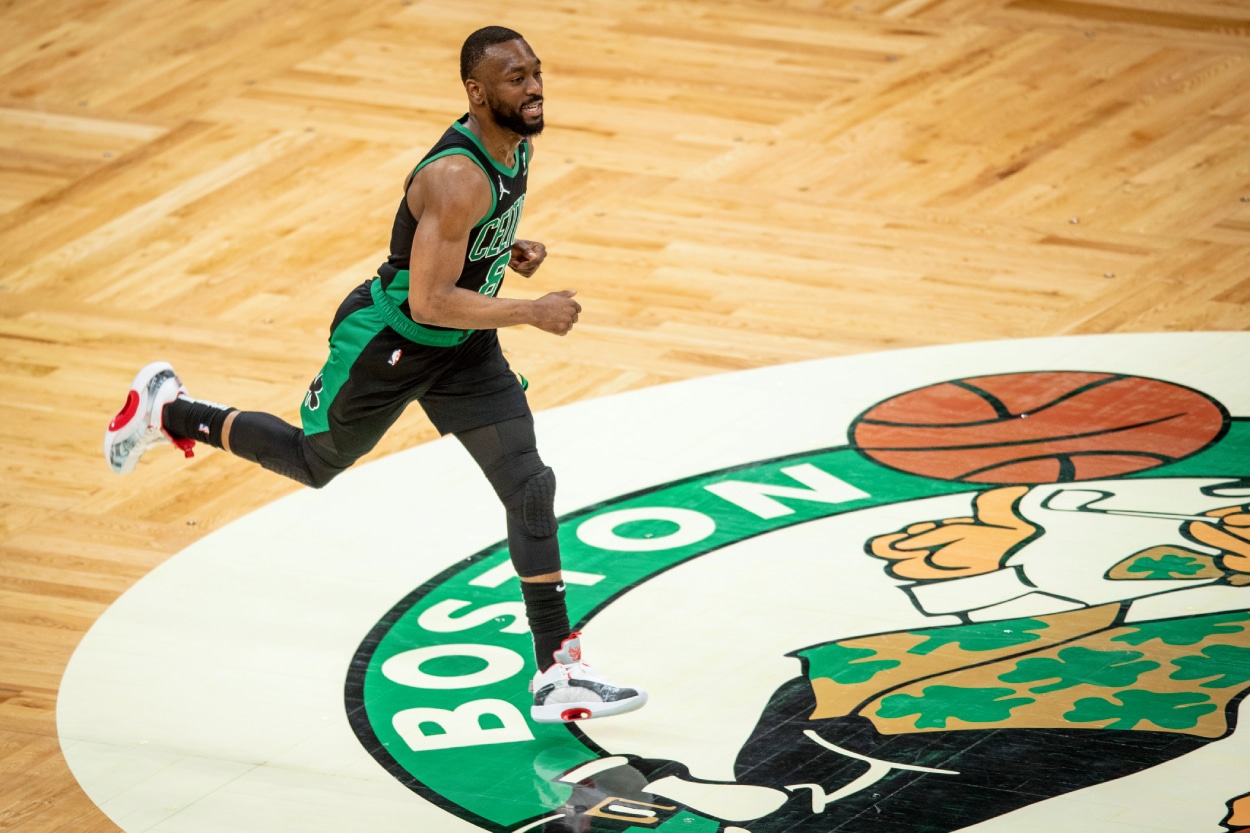 Walker's knee had been an issue before, but the Celtics took a chance, inking him to his mammoth deal. In his first season in Boston, Walker was named an NBA All-Star for the fourth straight year. COVID-19 interrupted that season, but the Celtics managed to reach the conference finals. During that first year, Walker's knee flared up, making it difficult for him to play back-to-back games.
He missed the early part of the 2020-21 season after undergoing a stem cell injection in his left knee. He played in 43 of the team's 72 regular-season games, averaging 19.3 points and 4.9 assists. Walker missed Games 4 and 5 of the first-round playoff series against the Brooklyn Nets, who won the series 4-1.
In June 2021, the Celtics traded Walker in a package deal for Horford. The move was the first for Brad Stevens, who took over for Danny Ainge. Ainge had just resigned as president of basketball operations. The trade was the beginning of a tough stretch for Walker.
He never played a game for the Thunder, who bought him out two months later. Walker then signed with him hometown team, New York Knicks.
"I definitely feel like Boston believed in me, but they traded me," Walker said after signing with New York, per Mike Vorkunov of The Athletic. "So, you know. I don't think that they didn't believe in me… My home team, the Knicks, they believed in me."
Walker lasted 37 games with the Knicks as his knee began to bother him in January. In February, it was announced he'd miss the rest of the season. The Knicks traded Walker to the Detroit Pistons in July, and Shams Charania of The Athletic reported he'll likely "be away" from the team during camp, and a trade or release is possible.
Walker has nothing but good things to say about the Celtics
Walker, who spent the first eight years of his career playing in Charlotte for the Hornets/Bobcats, made an appearance at Friday night's preseason game between the Hornets and Celtics. Abby Chin of NBC Sports Boston caught up with Walker during the game.
Walker said he "doing great" and wanted to take in a game between his former teams. Walker talked a little Celtics, including their new coach Joe Mazzulla and Boston's two stars, Jayson Tatum and Jaylen Brown.
Mazzulla was an assistant when Walker was with the Celtics. He's been named interim head coach after the Celtics suspended Ime Udoka for the entire season.
"He was my personal coach during my time with the Celtics," Walker said. "He's hard-nosed and tells it like it is. He has great character and holds everyone accountable equally. He's not scared. I know everybody was talking trash and stuff about him because they didn't know who he was, but they got a great coach. More importantly, they got a special person. I got a lot of love for that guy."
Walker seems to have a lot of love for Tatum and Brown as well.
"Unbelievable to see the strides they've made to get to the point to where they are," he said of their maturity. "Every interview I've ever had about those guys has been nothing but positive energy and love. They're special. I said it from Day 1, and I won't change it."
Like Sportscasting on Facebook. Follow us on Twitter @sportscasting19 and subscribe to our YouTube channel.