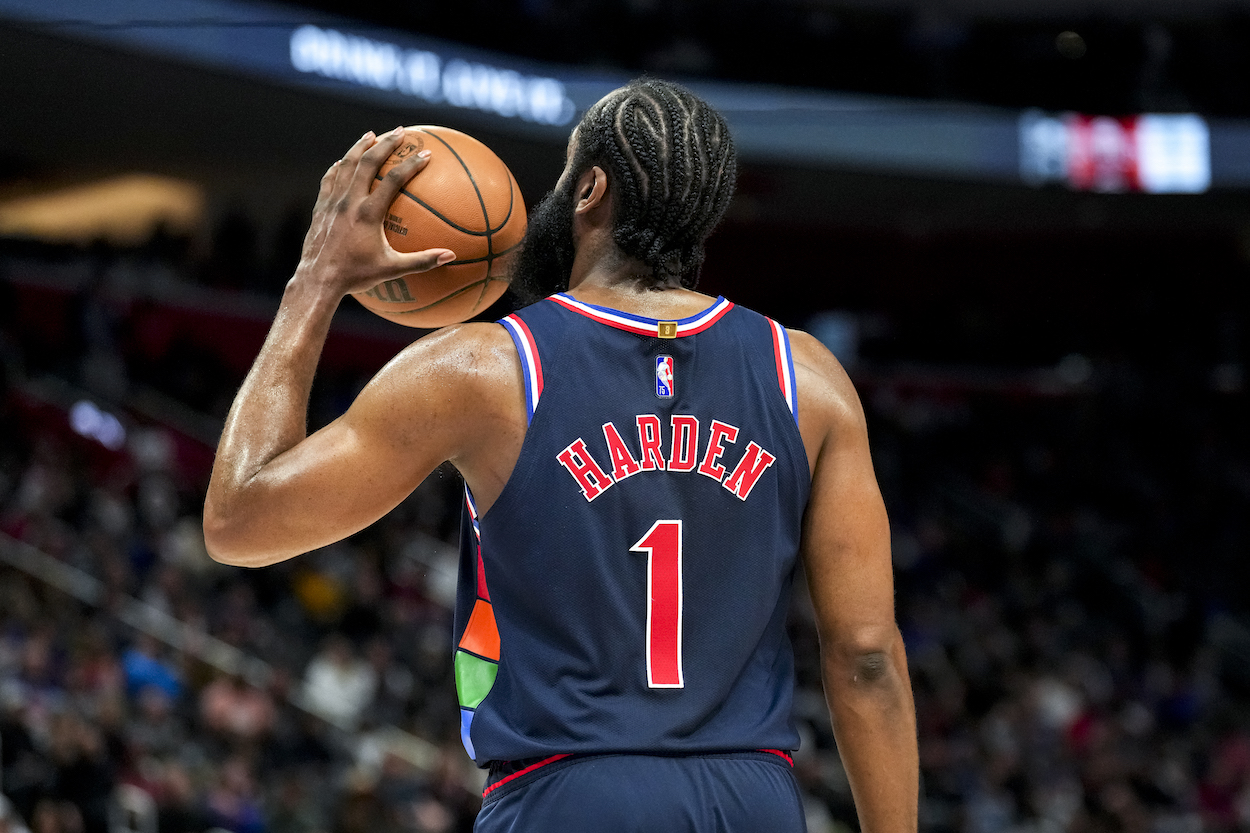 Kendrick Perkins Bashes James Harden for Being a 'Liability' to Joel Embiid
Kendrick Perkins doesn't think James Harden is a good fit with the 76ers.
James Harden's brief stint with the Philadelphia 76ers has produced a mixed bag of results thus far. In the beginning, the Sixers were plowing over teams with ease thanks to the seemingly unstoppable two-man game between Harden and Joel Embiid. But recently, the offense hasn't operated as smoothly as it did a month ago.
Harden still has plenty of time to prove he was worth the package Philly gave up for him, but former NBA player Kendrick Perkins thinks he's become a "liability" alongside Embiid on the court.
James Harden's early 76ers tenure has been up and down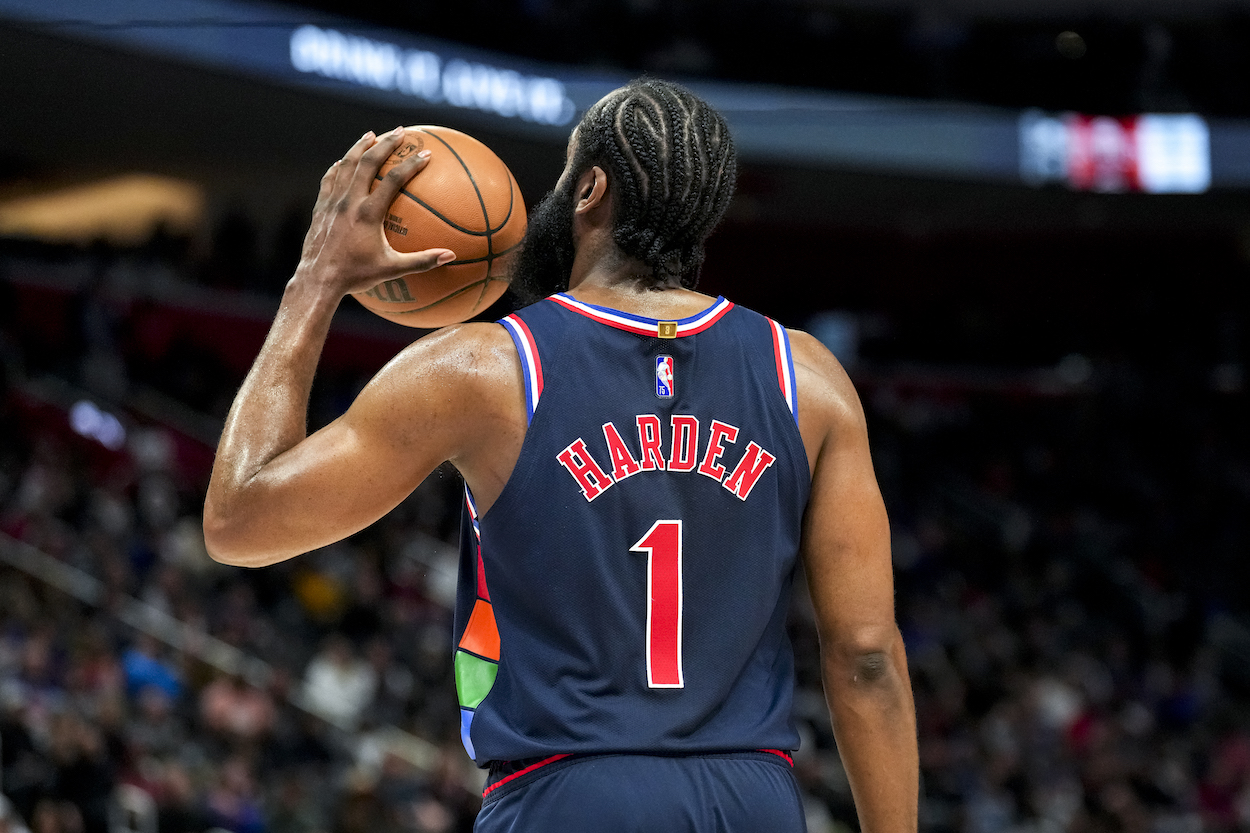 All was well and good for the 76ers when Harden first made his debut with the team. He averaged nearly 27 points and 12 assists per game over his first four starts, and Philadelphia cruised to four easy victories while scoring at least 123 points in each one.
The marriage with Embiid seemed to be a perfect one, as the two pick-and-rolled teams to death and made it impossible for them to target one player. But the Sixers haven't looked as unstoppable in recent weeks.
Over their most recent three-game losing skid, Philly averaged just 104.7 points per game and looked completely lethargic in an embarrassing loss to the tanking Detroit Pistons. For much of the second half, Harden resorted to isolation offense and foul-baiting. It was a troubling sign of what the 76ers might look like come playoff time.
Kendrick Perkins bashes Harden for being a "liability"
Harden has shown both positives and negatives since joining the 76ers at the NBA trade deadline, but Perkins, a former NBA player and current ESPN analyst, believes the future Hall of Famer doesn't fit alongside Embiid — or anyone, for that matter.
"He's been more of a liability than what they thought he was going to be," Perkins said earlier this week, per the New York Post. "He's supposed to be there to take pressure off of Joel Embiid, and when you look at James Harden and you look at all the guys that he has had, all the superstars that he has played with, he has had more features than DJ Khaled when he had Rick Ross, Jay-Z, Migos, Drake and everyone across the board.
"When you look at who James Harden has played with, it didn't work out with Dwight Howard, it didn't work out with Chris Paul, it didn't work out with Russell Westbrook. You went to the Brooklyn Nets, it didn't work out with KD [Kevin Durant] and Kyrie [Irving]. Now you're with Embiid."
It sounds as if Perkins doesn't believe Harden is a championship-level player no matter what superstar he's paired with. But if Harden can learn to take a backseat to Embiid, Perkins thinks that's the best chance the Sixers have of winning a title.
"At some point, you have to be able to hold up your end of the bargain and not just depend on the other that you're pairing up with. Don't put pressure on Embiid. Be an asset to him, not a liability. Right now, that's what James Harden is since he has arrived with the Philadelphia 76ers."
With four games left on the schedule and the No. 1 seed in the Eastern Conference still in reach, Harden still has time to prove he was worth the investment.
Like Sportscasting on Facebook. Follow us on Twitter @sportscasting19.