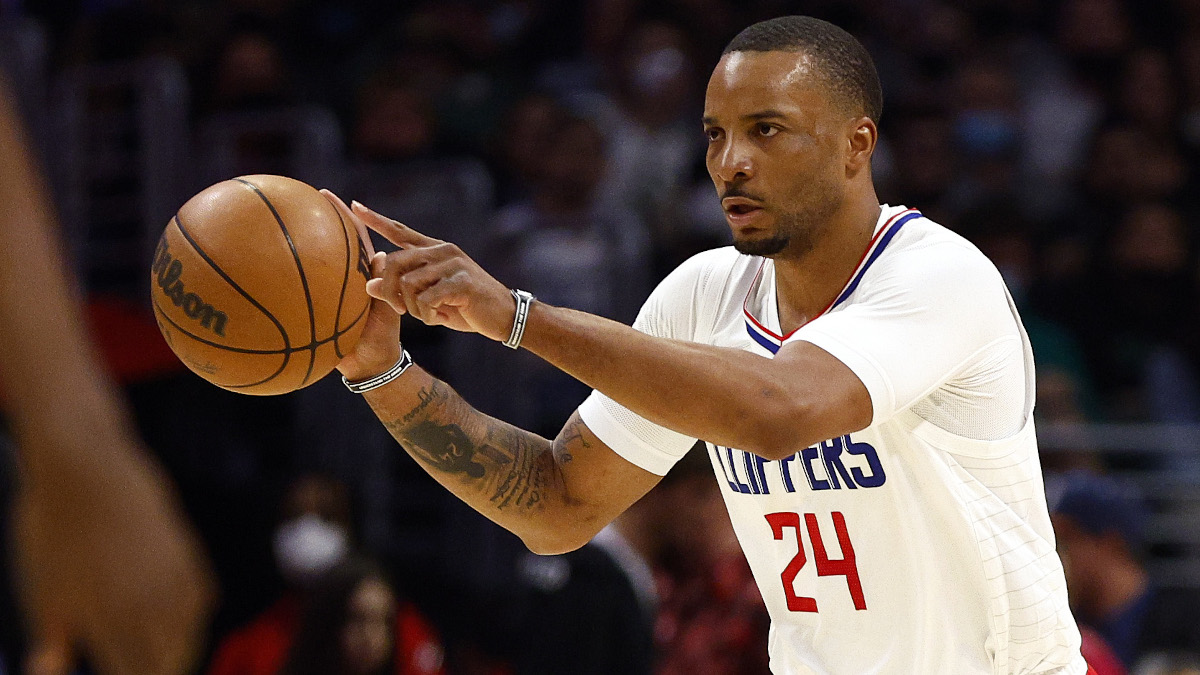 NBA Trade Deadline: Norman Powell's Genuine Reaction Reminds Us These Are Real People Being Uprooted
Norman Powell was traded from the Portland Trail Blazers to the Los Angeles Clippers. He had just signed a five-year contract and bought a house.
One could forgive new Los Angeles Clippers wing Norman Powell for some frustration. After re-signing with the Portland Trail Blazers in August for five years and $90 million, the former UCLA standout was caught off-guard with his return to LA before the NBA trade deadline.
His week got worse when he fractured a bone in his left foot in his third game as a Clipper on Feb. 10. Out indefinitely, Powell will have some time to take care of unfinished business in Portland.
He was not the only player to have his life impacted by the NBA trade deadline. Including the week leading up to the deadline, 55 players changed teams, two of them doing so twice. In our video game- and fantasy sports-heavy culture, it's easy to forget every one of these transactions has real-life implications.
Norman Powell traded twice in less than a year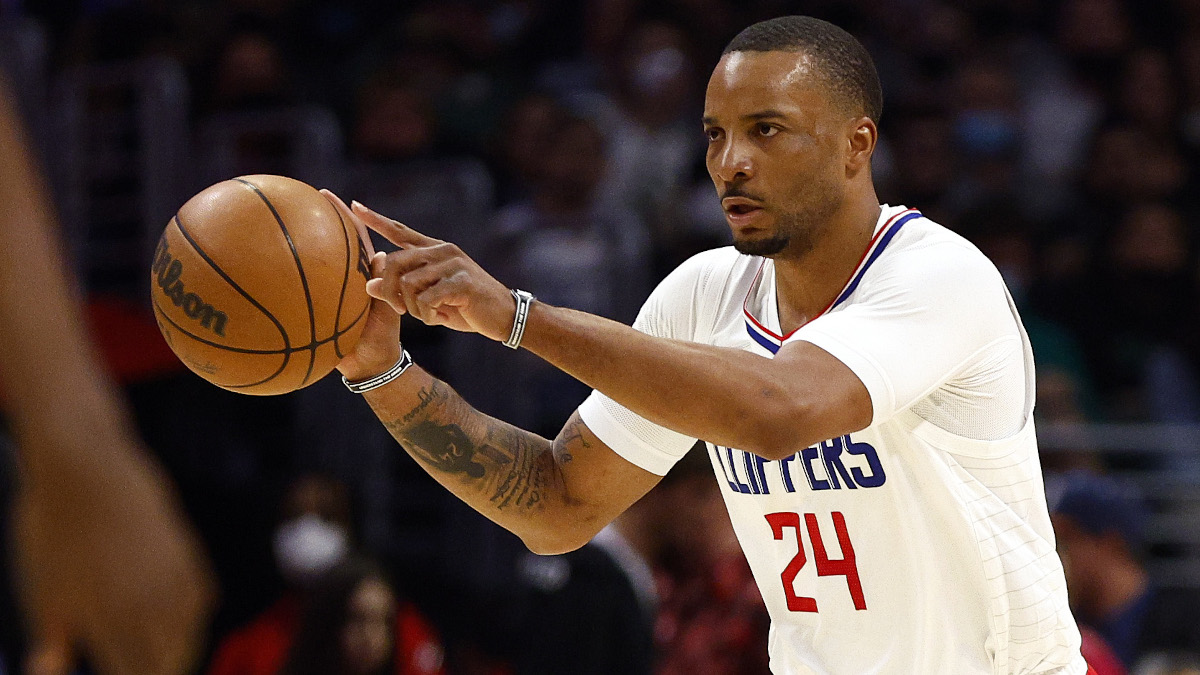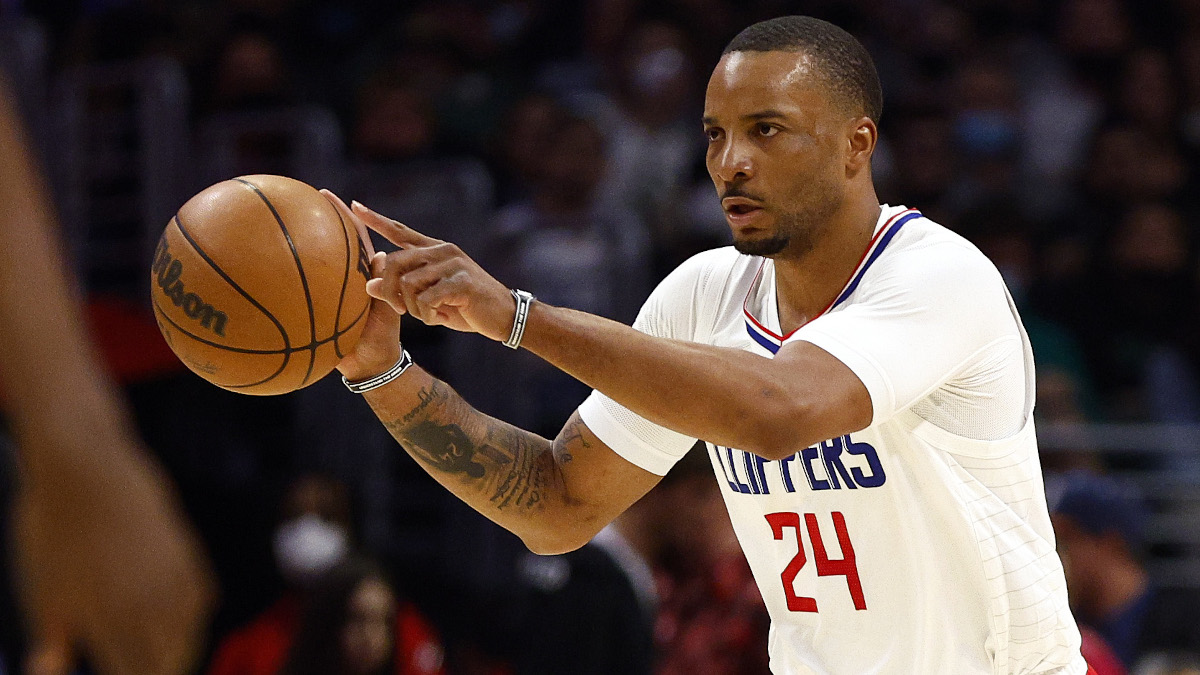 Norman Powell is a second-round success story. After he was taken 46th in the 2015 NBA Draft by the Milwaukee Bucks, the Toronto Raptors acquired his rights on draft night along with the future first-round pick used to select OG Anunoby. The Bucks got veteran guard Greivis Vásquez. Winner, Raptors.
Powell developed from a back-of-the-rotation role player to a part-time starter by 2019–20 with Toronto. Last season, he averaged 19.6 points in 42 games before the Raptors sent him to the Portland Trail Blazers for Rodney Hood and Gary Trent Jr. at the deadline, which was March 25 because of the NBA's pandemic-affected schedule.
Portland re-signed Powell in August. But looking to re-tool their roster around injured superstar Damian Lillard, the Blazers sent Powell and Robert Covington to LA on Feb. 4, six days before the NBA trade deadline.
The 28-year-old gave LA a dependable wing scorer, at least briefly. In his debut, he scored 28 points in a loss to the Bucks and averaged 21.0 points and 4.0 assists in 26.7 minutes per game after the trade.
For the season, he's averaged 18.8 points on 49.3% shooting from two-point range while hitting 40.7% on 5.7 long-range tries a night.
But Powell wasn't quite prepared for a move.
The pre-NBA trade deadline deal caught Powell by surprise
Norman Powell is well-grounded when it comes to knowing one's place in the NBA universe. According to a tweet from Clippers beat writer Tomer Azarly, the seven-year veteran harbored no illusions about being untouchable as the NBA trade deadline approached.
But after signing a five-year contract with the Trail Blazers, he didn't expect to be contacting a moving company six months later, either.
Powell said he had just purchased a house in Portland and had moved in furniture. He was settling in.
Then, he wasn't.
The rapid-fire nature of player movement is the part of the game lost on many fans. Powell didn't ask to have his job transferred from Portland to LA. It just happened. He learned about it after the fact.
We know the counterargument: But he gets paid all that money, so he should be happy regardless of where he plays.
Unless you've served in the military, most people don't face a situation in which they face compulsory relocation. And even in the military, one usually gets several weeks to prepare for the move.
Professional athletes don't enjoy that luxury. Instead, it's literally here today and gone tomorrow (or later today in a lot of cases).
Should we bemoan the plight of these poor players? No. But a little bit of empathy might not hurt.
Norman Powell not alone in NBA trade deadline shock
The Sacramento Kings sent shockwaves through the NBA on Feb. 8 when they sent 21-year-old guard Tyrese Haliburton, sharpshooter Buddy Hield, and veteran big man Tristan Thompson to the Indiana Pacers. In return, two-time All-Star center Domantas Sabonis came to Sacramento with Justin Holiday, Jeremy Lamb, and Indiana's 2023 second-round pick.
Haliburton was the 12th overall pick in the 2020 NBA Draft and said he wanted to be a piece of the turnaround in Sacramento. The Kings hadn't made the playoffs since 2006 (when the Iowa State product was 6 years old), and all he did was sound excited to be with them. But two days before the NBA trade deadline, the second-year pro was no longer in Sacramento's plans.
Not surprisingly, he sounded bitter after the trade. Haliburton told James Boyd of the Indianapolis Star:
"It's scary, right? I put a lot of love, a lot of trust in Sacramento, and kind of immersed myself in the community and with the people, and they got rid of me. They ain't want me. It hurt when I got traded because I loved being there, and I loved the people, but coming here, I'mma do the same thing.
"They're another organization taking a chance on me when they have no reason to, so I'mma put everything I got into this."
The NBA is a business, first and foremost. Haliburton learned that lesson the hard way.
So did Norman Powell. He owns a house in a city where he no longer works after a move he didn't choose. Yes, he's extraordinarily well-compensated for his skills. That doesn't mean he's not a real person.
Statistics courtesy of Basketball Reference. Contract information courtesy of Spotrac.