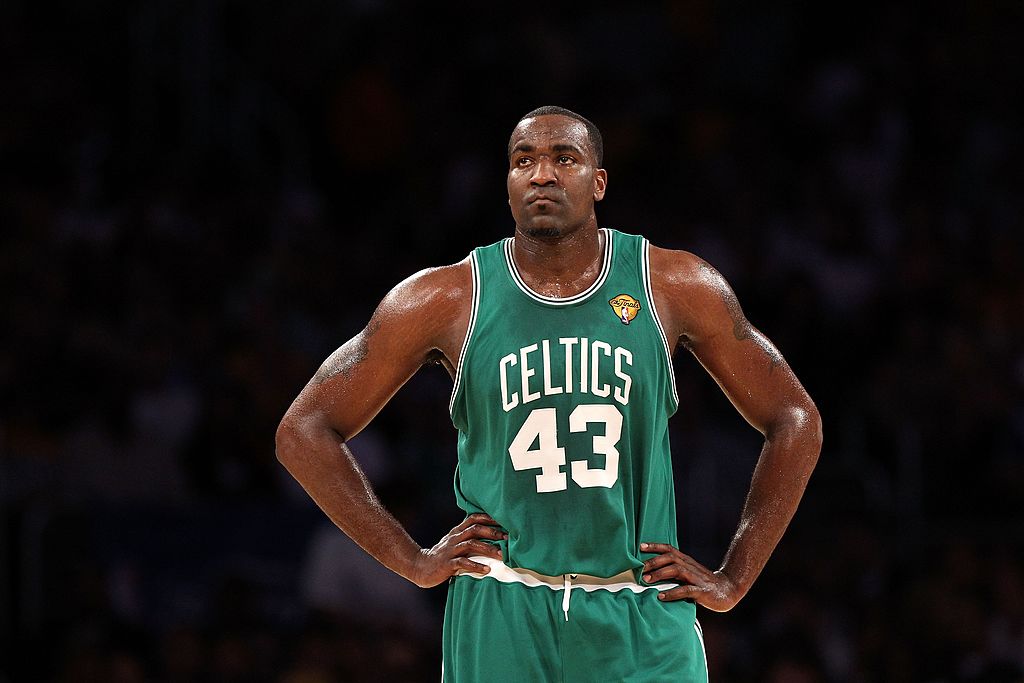 Kendrick Perkins Spent Time as an Altar Boy Before Starring in the NBA and on ESPN
Kendrick Perkins helped a few NBA teams have a lot of success with his tough attitude defensively. Before that, though, he was an altar boy.
Kendrick Perkins was a towering presence during his NBA career and he helped a few teams have a lot of success with his defense down low. Before going into the NBA and starring for the Boston Celtics, though, Perkins was a star hooper in high school. Basketball was, however, not the only thing he starred in while in high school. Prior to becoming a professional basketball player, Perkins was the head altar boy at a Catholic church.
Kendrick Perkins helped the Boston Celtics win a championship
Perkins was the sixth-ranked high school player in the country in 2003, according to Rivals, but he went straight to the NBA out of high school. He was ultimately the 27th overall pick in the 2003 NBA draft, and he then began his professional career with the Boston Celtics.
In his rookie season in 2003-04, Perkins only played in 10 games for the Celtics, but he played in 60 games or more each of the next six seasons. During his time with the Celtics, Perkins was a solid role player. He averaged 22.3 minutes per game, 6.4 points, and 6.1 rebounds while he was there. 
He ultimately helped the team have a lot of success too. After the Celtics lost in the first round of the playoffs in 2003-04 and 2004-05, and then missed the playoffs in 2005-06 and 2006-07, the team, led by Kevin Garnett, Paul Pierce, and Ray Allen, won the NBA Finals in 2007-08. 
They then lost in the Eastern Conference Semifinals in 2008-09 but went back to the Finals in 2009-10 before losing to the Los Angeles Lakers. The 2009-10 season was Perkins' best season statistically of his career too. He averaged 10.1 points per game, 7.6 rebounds, and 1.7 blocks. 
Perkins played on other successful teams
The Celtics traded Perkins to the Oklahoma City Thunder during the 2010-11 season, and he played there until 2014-15. He did not average over 5.1 points per game once while he was there. However, he still helped the team have a lot of success.
Perkins played his role in 23.1 minutes per game during his time with the Thunder. They ultimately went to the NBA Finals in 2011-12 and the Western Conference Finals in both 2010-11 and 2013-14.
Then in 2014-15, after being traded by the Thunder and then waived by the Utah Jazz, Perkins played for the Cleveland Cavaliers. He appeared in 17 regular-season games for them that year and eight playoff games. The Cavaliers went to the NBA Finals that season too before losing to the Golden State Warriors.
Perkins then appeared in 37 games for the New Orleans Pelicans in 2015-16 and one game with the Cavaliers in 2017-18. He has not played since but now works for ESPN. Perkins appears on shows like Get Up, First Take, and The Jump, according to his bio on ESPN Press Room.
He was an altar boy before going into the NBA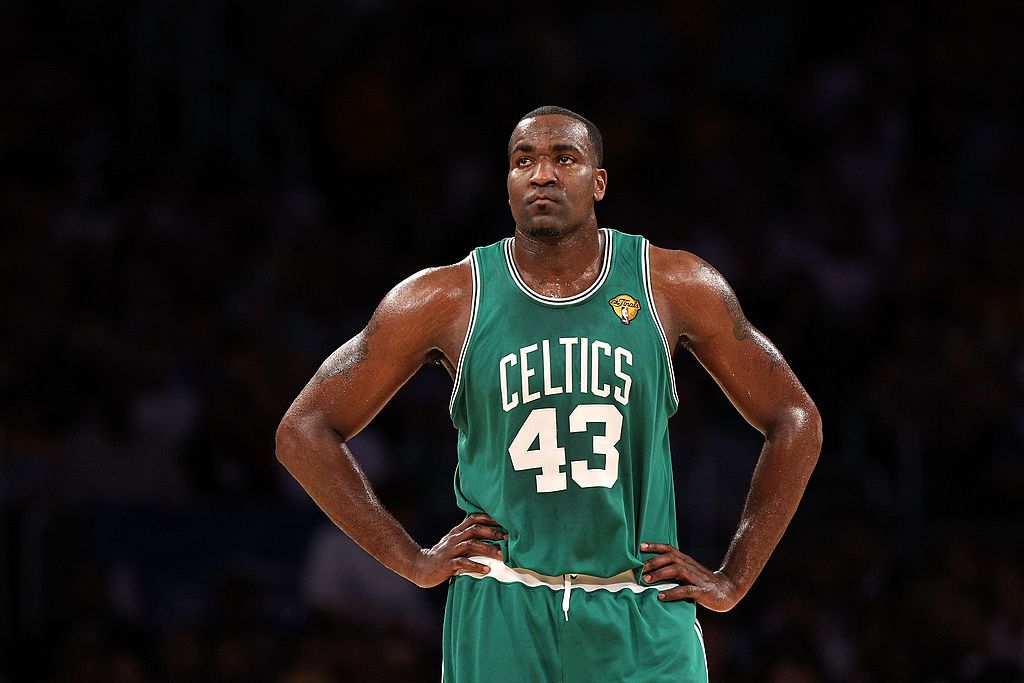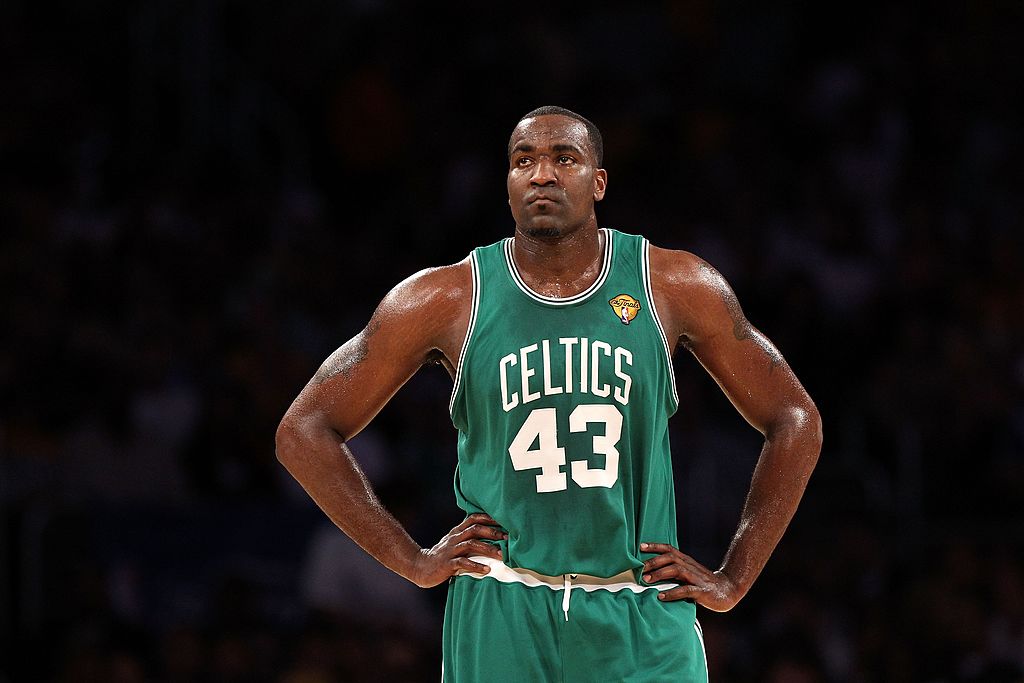 Before his pro basketball career, Perkins was the head altar boy at Our Mother of Mercy Catholic Church in Texas. This was the case from the time he was in seventh grade until he graduated high school, according to The Oklahoman.
Even while colleges were recruiting him to play basketball, he was still helping at services every week.
"I happened to be the world's tallest altar boy at the time," Perkins said, according to The Oklahoman. "I couldn't fit the robes that they had … so I had to get one custom made."
His grandparents actually raised him, and they wanted him to be involved in church. Perkins started out as an usher, as his grandfather was one of the head ushers. Then he tired the choir, and the drums until he became an altar boy in seventh grade.
Perkins would light candles, carry incense, hold books, and do whatever the priest needed him to do during Mass, according to The Oklahoman.
"I know one thing," Perkins said, according to The Oklahoman. "It teaches you to be grateful, it teaches you to be humble at all times, it teaches you to treat everybody with respect."
Perkins then later received respect himself as one of the best role players in the NBA. There was a reason he was a part of so many successful teams in his career.
Kendrick Perkins was tough to play against during his NBA career. He had a life before that, though. In that life, Perkins spent a lot of his time serving the church.
Stats courtesy of Basketball Reference