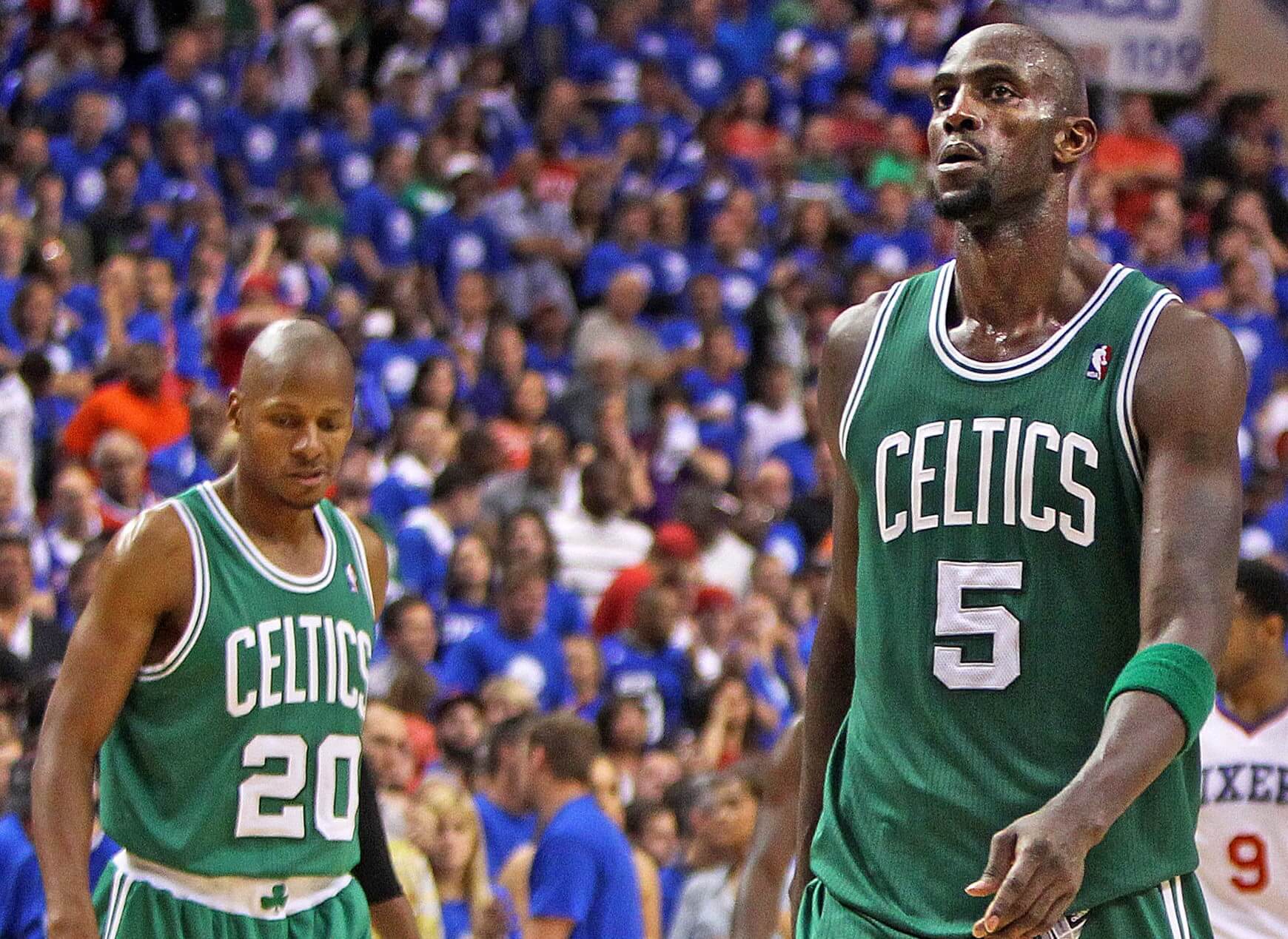 Kevin Garnett Admits He Wasn't Thinking Right When He Shunned Ray Allen for Leaving the Boston Celtics
Kevin Garnett said the passing of Kobe Bryant helped him patch things up with former Boston Celtics teammate Ray Allen.
Kevin Garnett and Ray Allen helped turn around a struggling Boston Celtics franchise in 2008. Danny Ainge made it all happen with a couple of key trades that brought the two stars to Boston.
In their first year together, Garnett and Allen helped bring Boston its first NBA championship since 1986. Two years later, they returned to the NBA Finals, although they came up short to the rival Los Angeles Lakers in seven games. When Allen left Boston via free agency after the 2011-12 season, things got heated between Garnett and Allen. KG recently admitted he wasn't thinking right when he shunned Allen for leaving.
Kevin Garnett and Ray Allen made the Boston Celtics winners again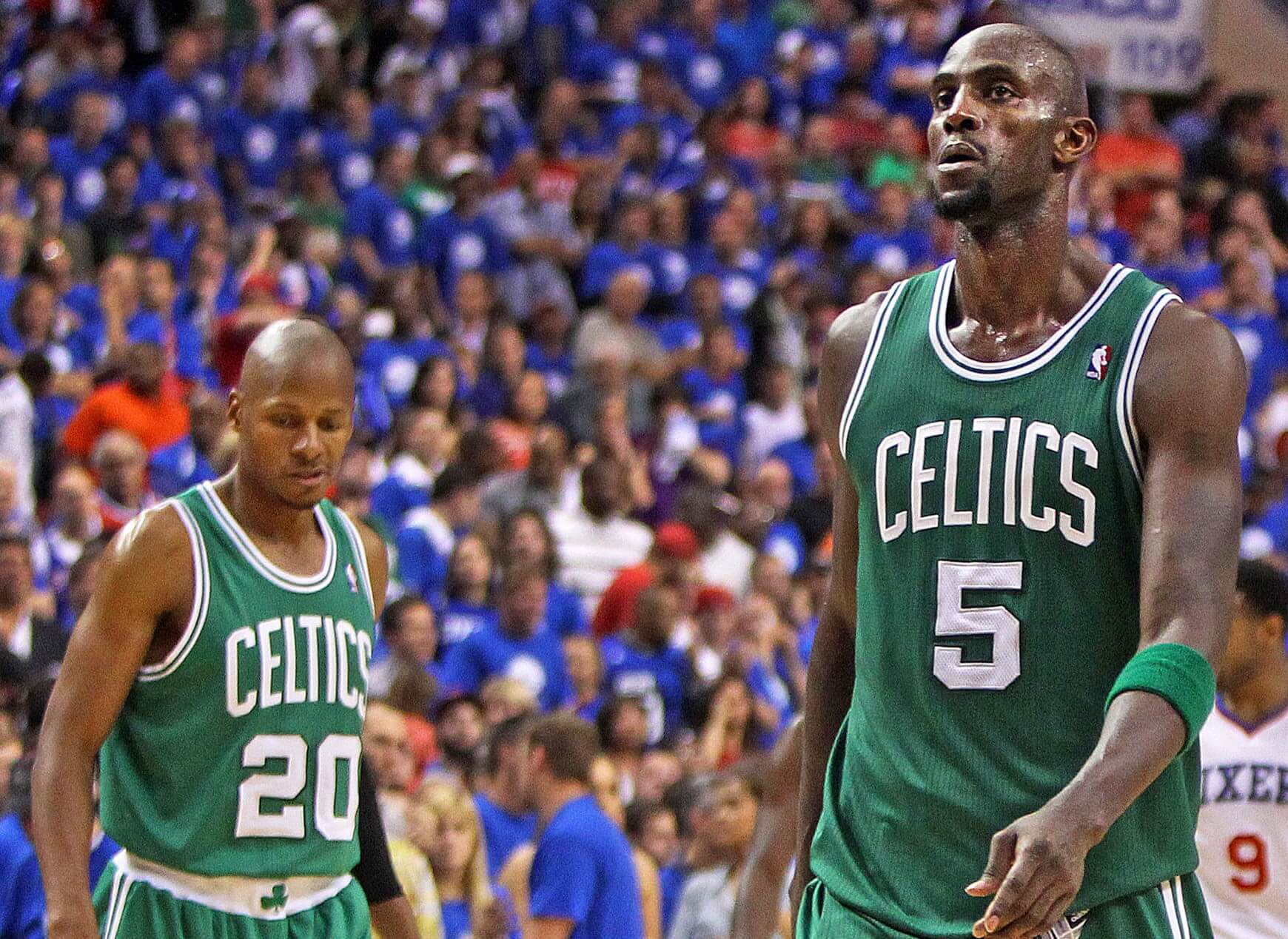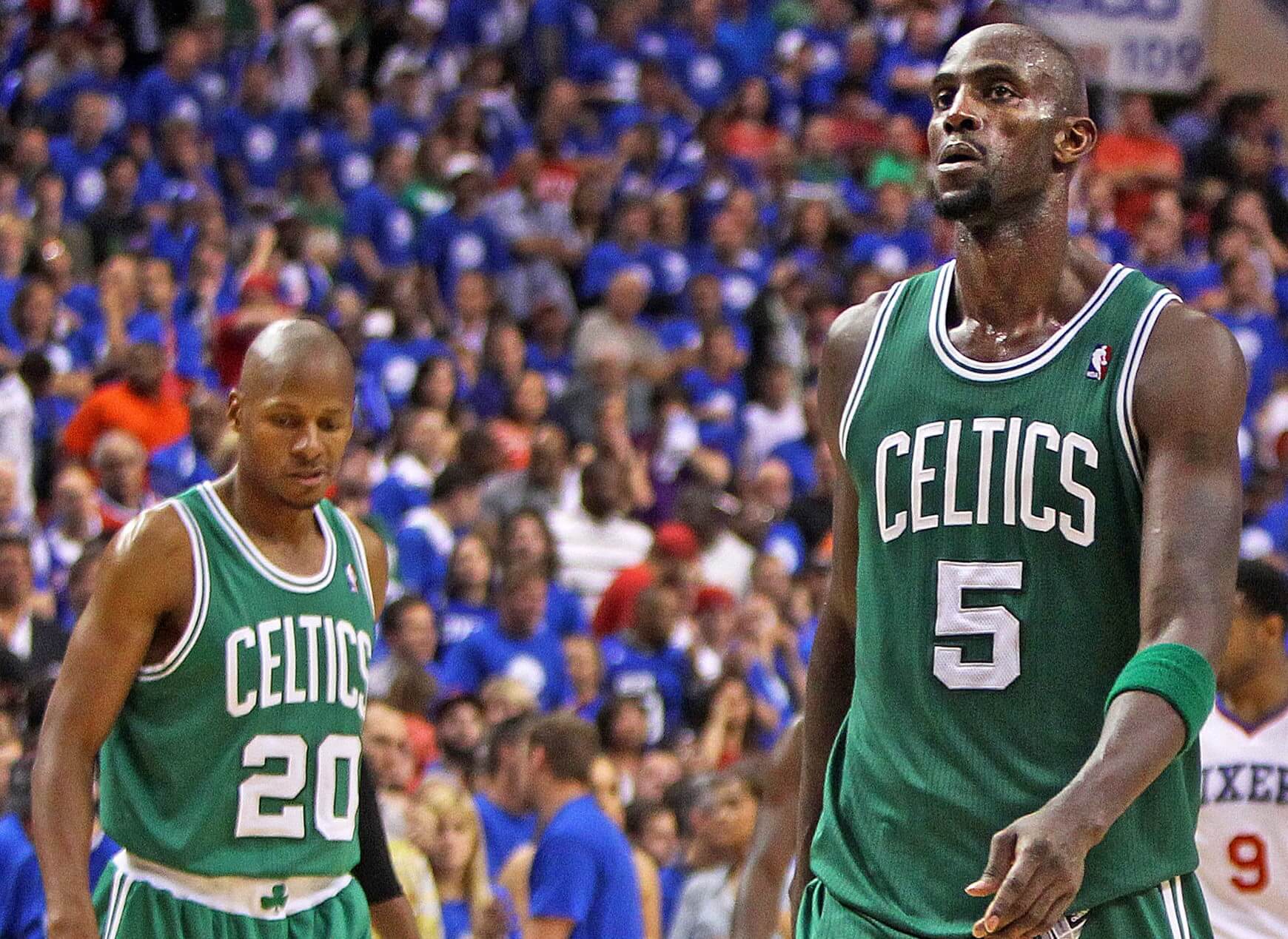 During the 2006-07 season, the Boston Celtics finished with a miserable 24-58 mark. It was the second straight season with a losing record and the third time in four years. Danny Ainge, then Boston's president of basketball operations, needed to shuffle things around.
Ainge made two significant trades. First, he brought in Allen, trading the fifth overall pick in the 2007 NBA Draft, along with Delonte West and Wally Szczerbiak, to the Seattle SuperSonics. A month later, Ainge sent five players and two draft picks to the Minnesota Timberwolves for Garnett.
Those moves paid immediate dividends as the Celtics increased their win total by 42 games in the 2007-08 season. They finished with a 66-16 record and captured their first championship in 22 seasons. They knocked off the rival Los Angeles Lakers in the NBA Finals in seven games. Garnett was named the league's Defensive Player of the Year.
The following season, the Celtics won 62 games, but they suffered a home loss to the Orlando Magic in Game 7 of the conference semifinals. Boston returned to the championship round the following year but lost to the Lakers in seven games.
Allen left the Celtics via free agency after the 2011-12 season. Allen bolted Boston to play for the Miami Heat, the team that knocked out the Celtics in the conference finals in 2012.
Garnett admits he jumped the gun when he shunned Allen
Allen won a championship in his first season with the Heat. That certainly didn't do anything to help the strained relationship between Garnett and Allen. Garnett admitted he was not happy with Allen when he left. The two had a falling out that lasted for years.
Garnett recently admitted he wasn't thinking right when he blasted Allen for leaving town. The two have patched things up, and Garnett realized he had to make a move to make things better.
"What made the Ray situation so prolific with us is because the structure we built in Boston, the three of us built that," Garnett told Kevin Hart in the latest episode of Cold As Balls from LOL Network. "If there was one team that we had an issue with, it was Miami.
"I wasn't looking at it like it's a business decision for Ray. Ray had a chance to get another ring. I didn't take on none of that. I was in my own feelings, so I was super competitive. Everybody who knows me knows I'm like that."
Garnett admitted the death of Kobe Bryant helped put things into perspective for Garnett.
"The passing of Kobe and all of us getting older helped me understand that life is given to none of us," Garnett said. "It would have f***ed with me if something would have happened to Ray, and I didn't get a chance to amend this."