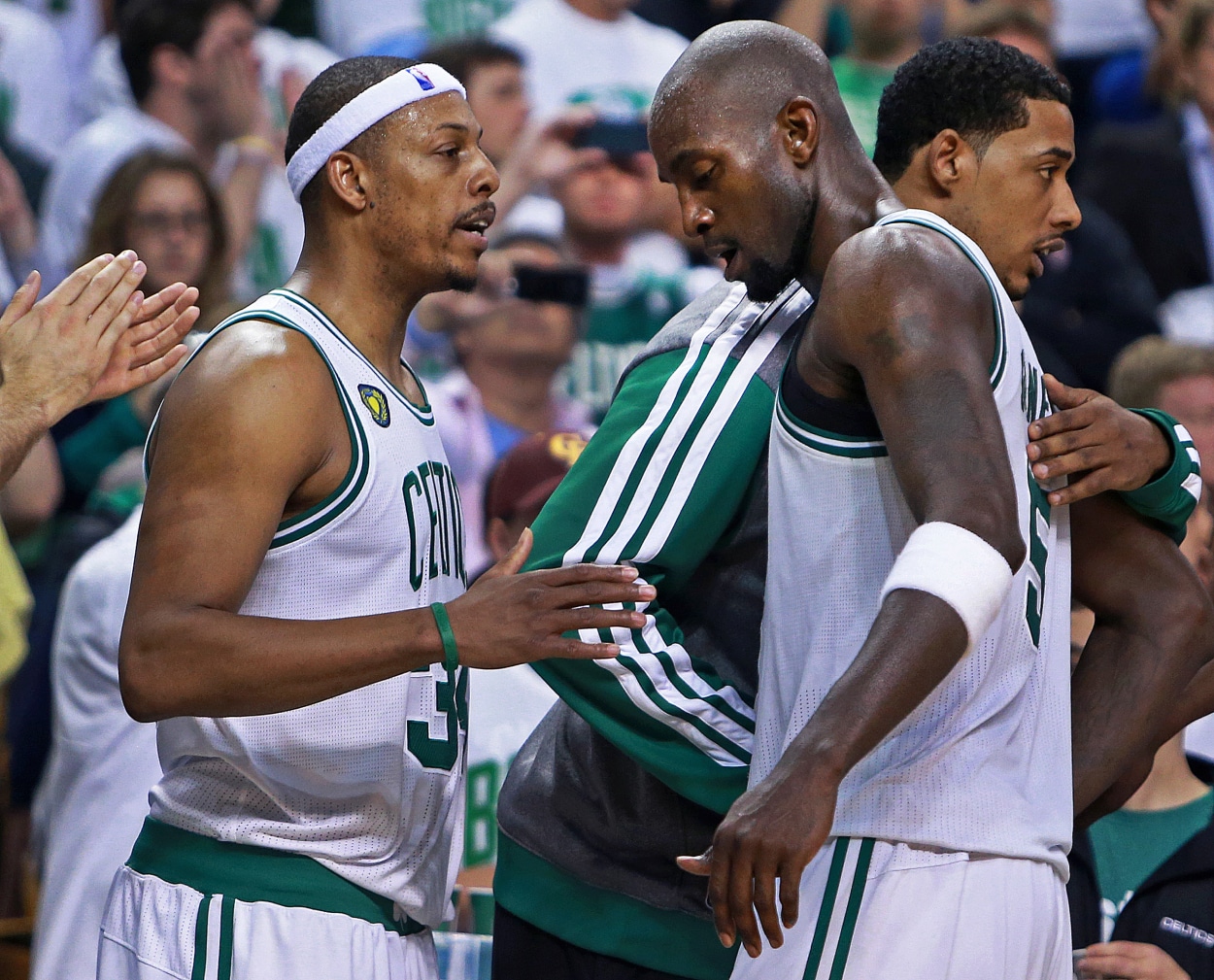 Kevin Garnett Apologizes to the Boston Celtics Fan Base for Bizarre Preseason Prediction
Kevin Garnett may have been a little off on his Boston Celtics prediction, and Paul Pierce let him have it.
For six seasons, Kevin Garnett and Paul Pierce were Boston Celtics teammates. They won a title together in 2008 and played for another in 2010.
Last week, the two Hall of Famers sat down and talked about the opening week of the NBA. They talked about surprise teams and disappointing starts. Pierce also reminded KG about the prediction Garnett made over the summer about the Celtics. Pierce said the comment didn't sit well with the Boston fan base, and Garnett quickly issued an apology.
Kevin Garnett didn't have the Boston Celtics in the top four in the Eastern Conference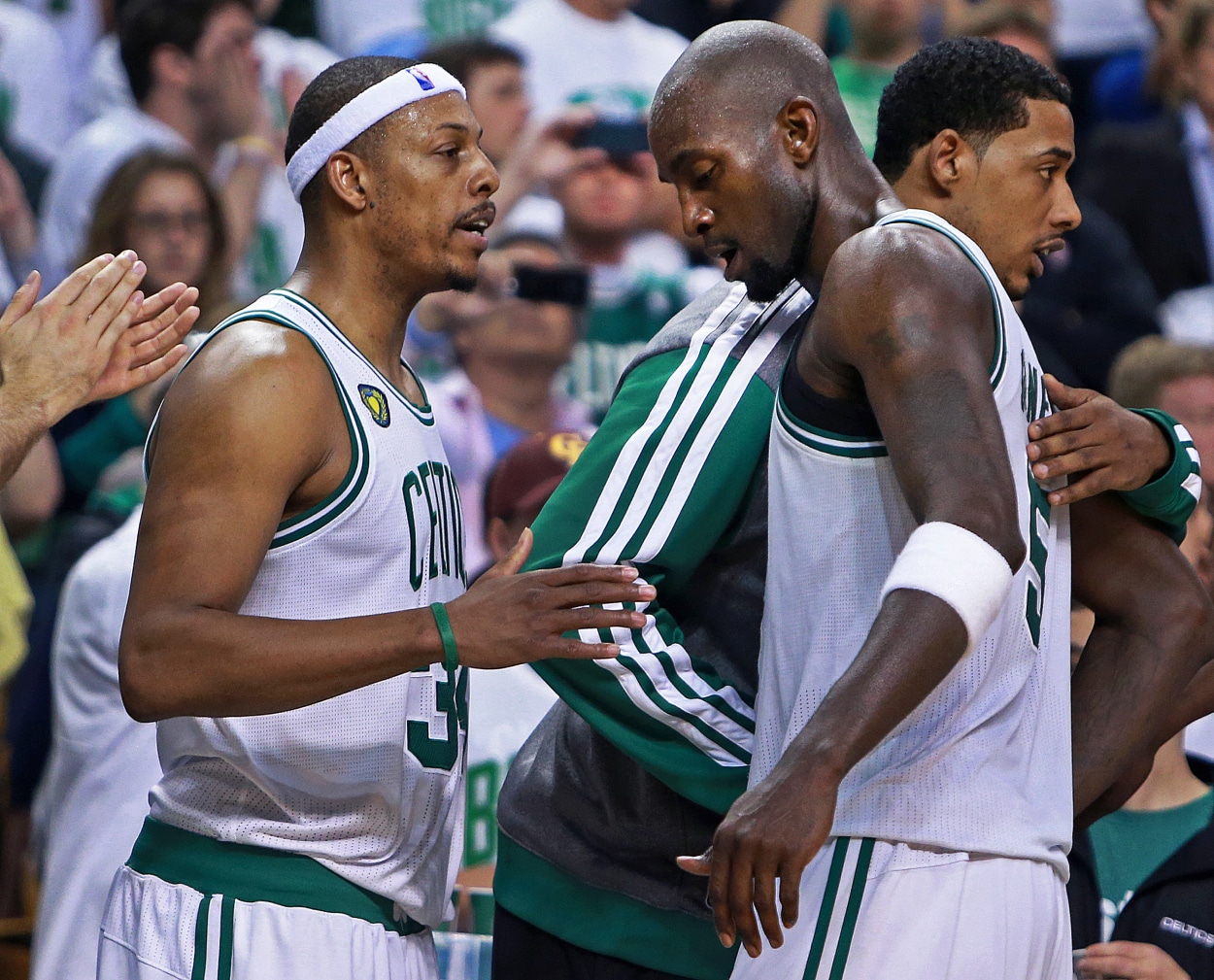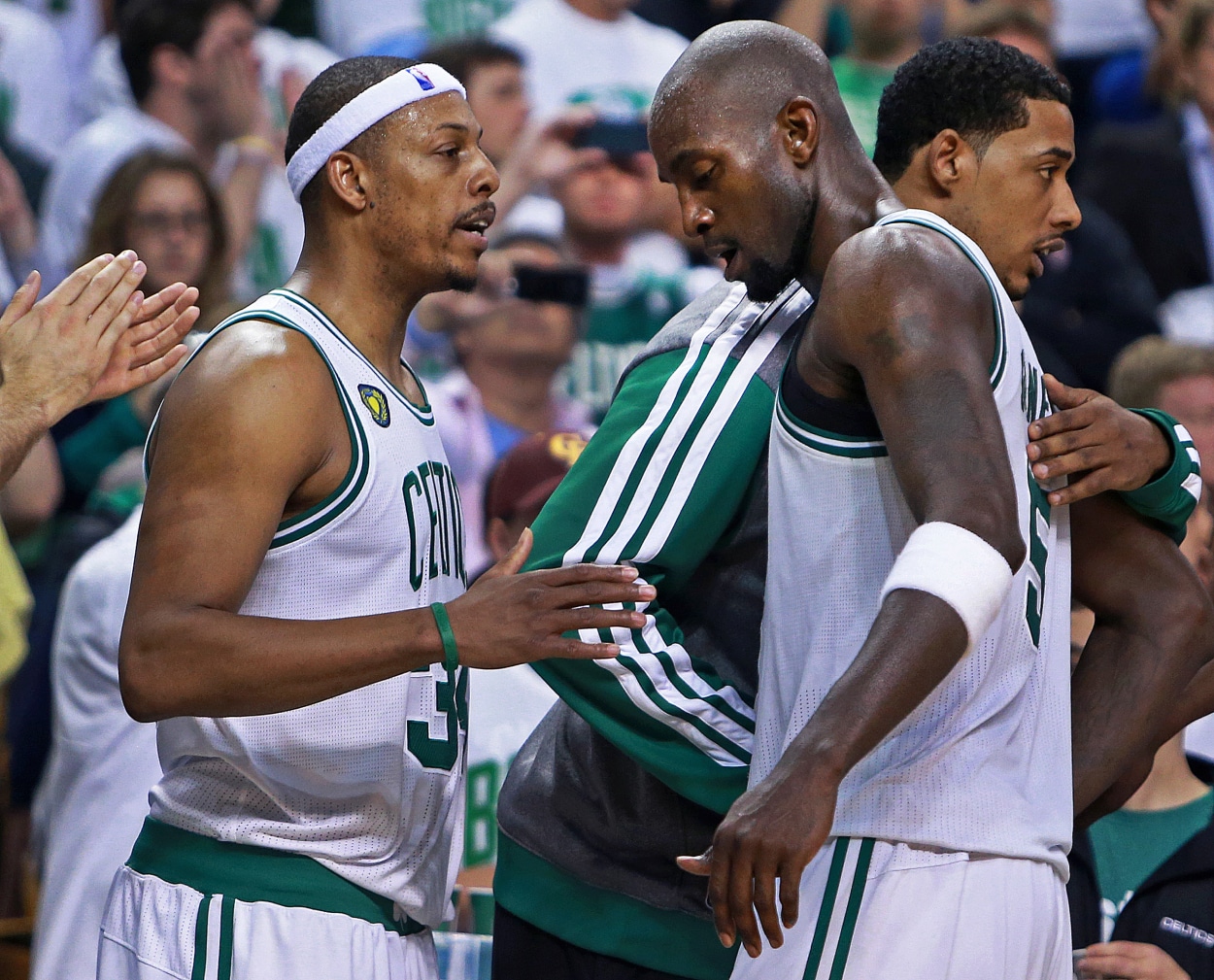 On an episode of KG Certified: The Ticket and the Truth that aired Oct. 25, Garnett and Pierce talked about the surprising starts of the Portland Trail Blazers and the San Antonio Spurs. They also got into the Los Angeles Lakers' poor start and spoke about the expectations of Lakers star Anthony Davis.
Garnett then began talking about Boston's 3-0 start.
"When I watched the C's, they looked like they were angry, man," Garnett said to Pierce.
Pierce quickly jumped in and issued KG a reminder.
"Let's go back to preseason predictions," Pierce said. "You didn't have the C's in the top four. How could you not have the Celtics as a top-four team in the East? They're projected to be a top seed, so I don't get your thinking on this."
"I looked at it on paper," Garnett said. "On paper, the 76ers and the additions to that team look unbelievable," Garnett said. "You know what I'm saying? And that's what I was gauging.
"Then, on top of it having Giannis, Middleton, and those guys, Middleton ain't even back, you know? So I'm looking at the league like that. If they didn't have Rob Williams to clog the middle, I didn't know if Al Horford was healthy."
Garnett made a quick apology to Celtics fans
While Garnett stated his case, Pierce jumped in and said the Celtics have the best tandem in the league in Jayson Tatum and Jaylen Brown. Pierce continued to egg Garnett on saying he was flooded with Twitter messages from people asking him what KG was on.
Garnett continued with his reasoning.
"Rob Williams did a lot for them last year," he said of Boston's center who is out after knee surgery.
Again, Pierce jumped in.
"You really hurt the Celtics fan base," Pierce said.
"If I did, I apologize," Garnett said.
"I was out there, and they were like, 'What's wrong with KG?" Pierce said. "'Why he ain't rolling with the young fellas? Come on dawg, what is KG talkin' about?"
"Stop," Garnett said. "Stop. Just stop. Stop talking to me like I didn't get the same s***. I hear the same s***. I never said they wasn't a top team."
"You said they wasn't a top-four team," Pierce said.
"All right. All right," an agitated Garnett said. "I told you the reason why. The Rob Williams piece out of that was a big question mark for me. Who's gonna fill the five? I didn't know Malcolm (Brogdon) was gonna come here. I didn't know what the flow was gonna be."
The Celtics entered the season as the favorite to win the championship. Garnett appears to be a little off on his prediction, and Pierce certainly let him have it.
Have thoughts on this topic? Keep the conversation rolling in our comments section below.