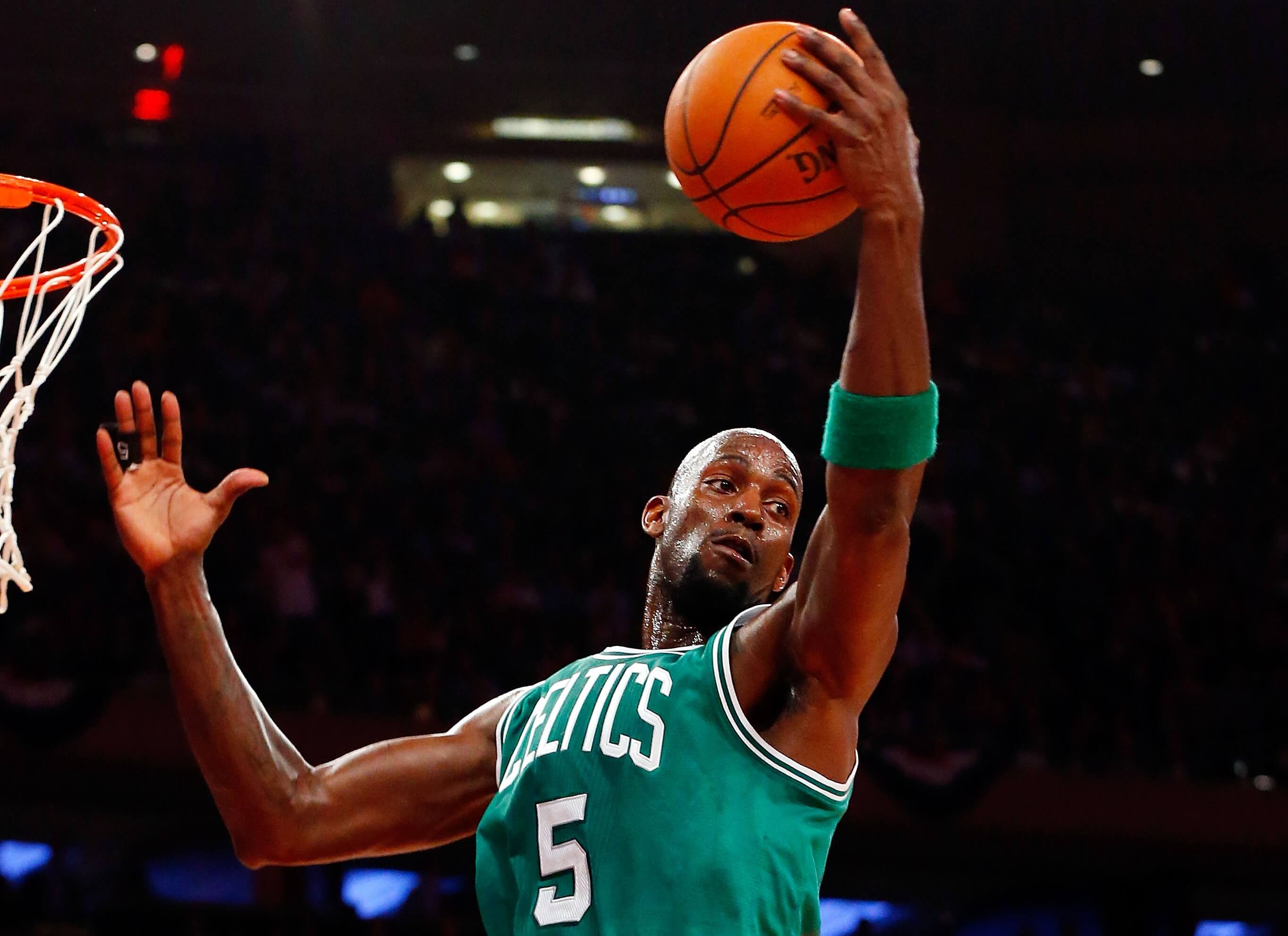 Kevin Garnett Was Intrigued by Paul Pierce and Ray Allen Before He Came to Boston but Insisted the Celtics Keep the 'Little African Kid'
Kevin Garnett loved the thought of playing with Paul Pierce and Ray Allen, but he also said he was intrigued by the "little African kid" on the Boston Celtics.
Kevin Garnett knew he had to move on from the Minnesota Timberwolves. He already won an MVP. He was a 10-time NBA All-Star and a four-time rebounding champion. Garnett wanted to win a championship, and it likely wasn't going to happen in Minnesota.
Garnett recently talked about his move to the Boston Celtics. He had briefly played with Paul Pierce and Ray Allen before. KG was intrigued by the opportunity to play with those two stars, but he also told Danny Ainge, then the team's president of basketball operations, that they needed to keep the "little African kid."
Kevin Garnett played with Paul Pierce and Ray Allen in AAU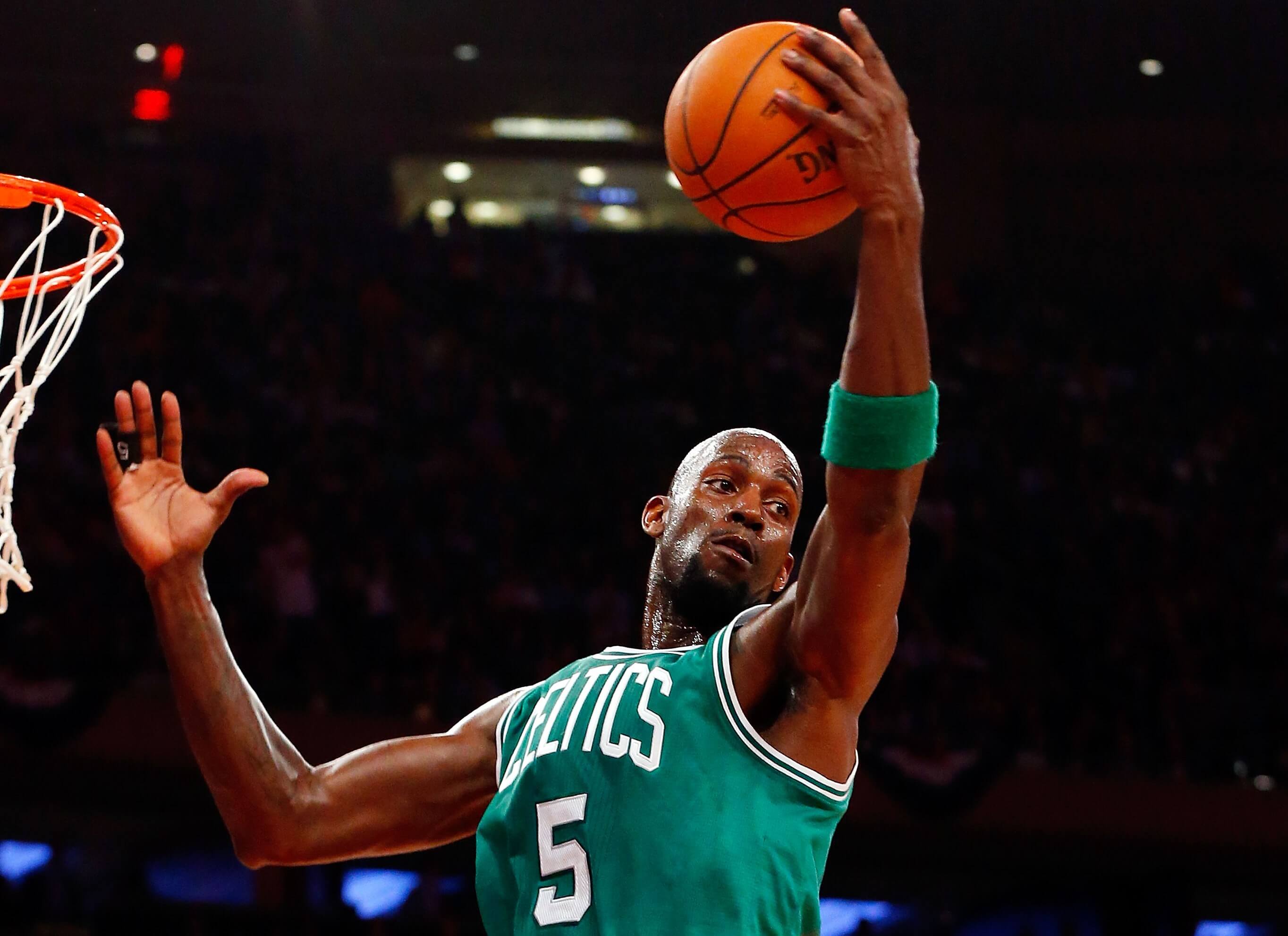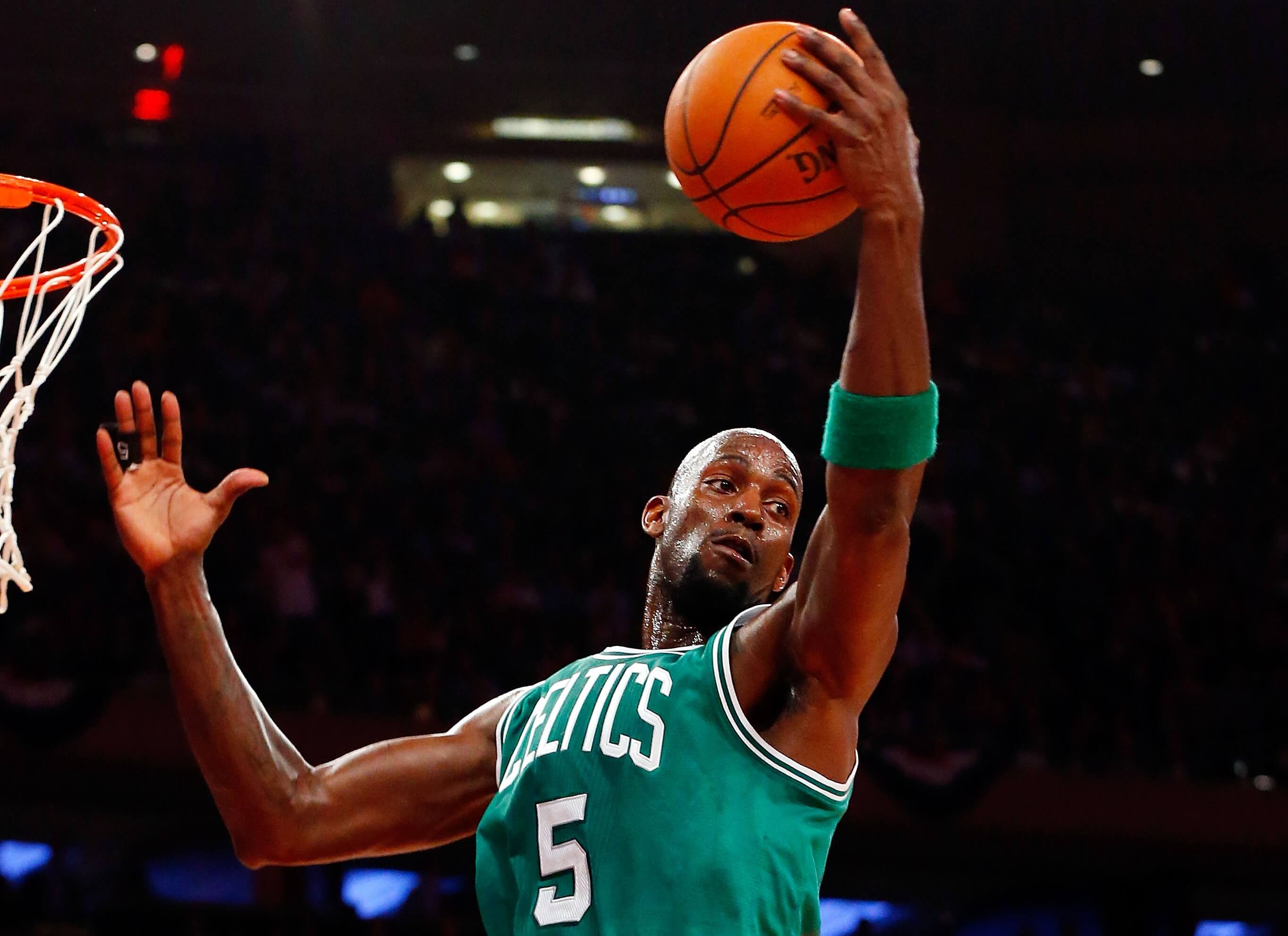 The Boston Celtics were in trouble. They had losing seasons in three of the last four years and were fresh off a 24-win season during the 2006-07 campaign. Ainge was desperate to bring a winner back to Boston, so he needed to make some noise.
On July 31, 2007, Ainge pulled off a blockbuster deal, making a seven-for-one deal to acquire Garnett from the Wolves. Ainge sent five players, including prized prospect Al Jefferson, and a pair of draft picks to bring KG to Boston. That came a month after Ainge traded the No. 5 pick in the 2007 NBA Draft, Wally Szczerbiak, and Delonte West to the Seattle SuperSonics for Allen.
"I had played with Paul Pierce when I was younger in AAU in like one tournament," Garnett told Kevin Hart in the latest episode of Cold As Balls from LOL Network. "In that thing, Ray Allen was one of the guys, so I had played with Ray, knew his family. He knew me.
"Now, Ray comes to Boston with Paul, and I was like damn. Who in the league where I can actually have wings and guards to play with that's going to be better than them two? So I made the decision and said I'm going to go to Boston. I told my wife, and then I announced it. The rest is history."
With Boston's new Big Three of Pierce, Garnett, and Allen, the Celtics went from 24 wins to 66. Garnett won Defensive Player of the Year, and the Celtics defeated the Los Angeles Lakers in six games in the 2008 NBA Finals. It was Boston's first championship since 1986.
While Garnett loved Pierce and Allen, he wanted to play with the 'little African kid'
Garnett played 12 years in Minnesota before coming to Boston. It was a tough move to make, but one he needed to do if he wanted to add "champion" to his resume. Playing with Pierce and Allen was intriguing, but someone else on the team caught Garnett's eye.
"I watched a rare clip of the Celtics playing the Knicks at Madison Square Garden," Garnett told Hart. "It was really like two-minutes of his greatness at an early age. He was a rookie at this time, but he's doing things that just make you go, 'Oh, wow. did you see that?'
"I saw his last name. It was Rondo. I said, 'Danny, man, listen. I know you're talking about throwing a bunch of pieces in here, but you're going to have to keep the little African kid, man. You know, the little Rajeem or whatever his name is.'
"He said, 'African? KG, we have a bunch of Afro-American guys.' I said 'I know, but I'm talking about the point guard.'
"He's like, 'He's not African. He's from Kentucky.'
"I f***ed up Rondo's name so bad. When I met him I asked what his name was. He said, 'People call me Rajon.' I said, 'I'm sorry. I called you African.'"