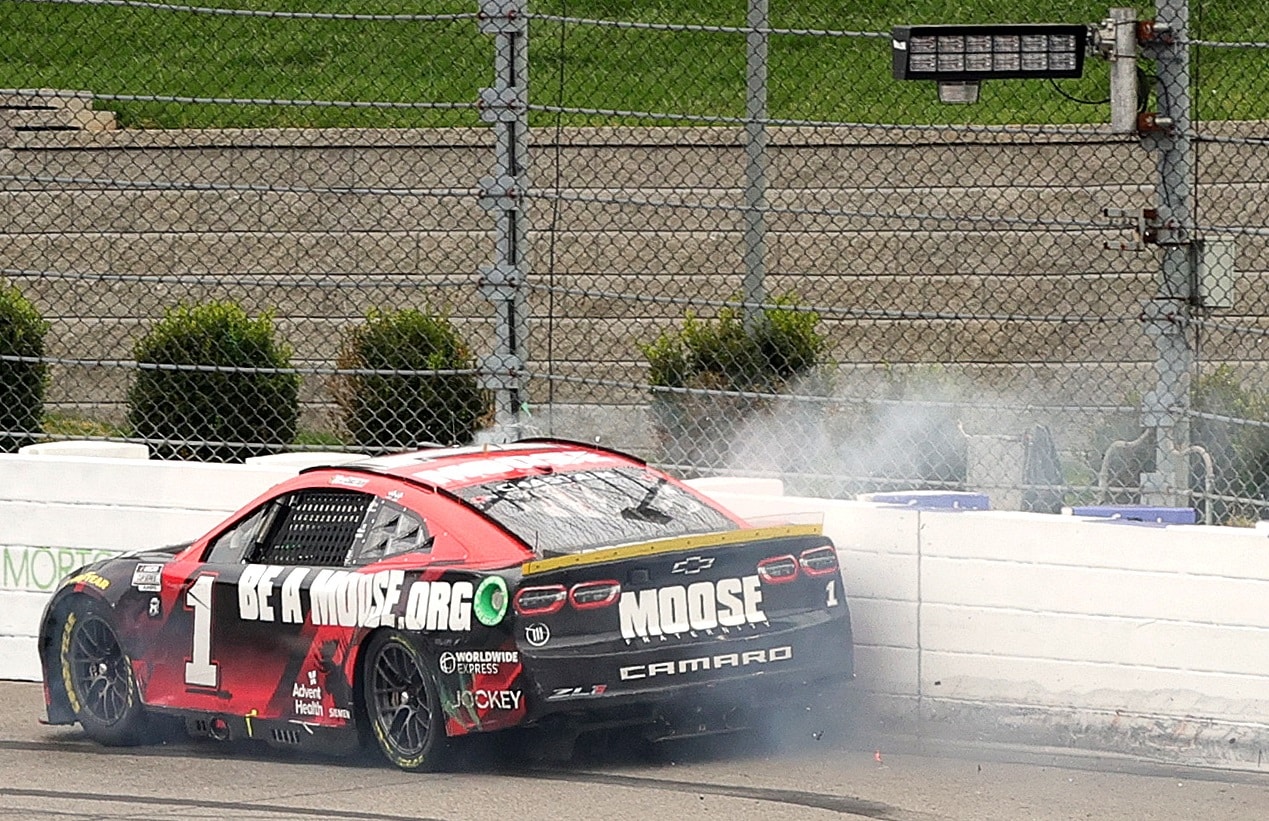 Kevin Harvick's 7-Word, 1-Hashtag Take on Ross Chastain Was the Best NASCAR Reaction
Kevin Harvick took a look at Ross Chastain's amazing Martinsville finish and expressed regret at not making better use of his time over the years.
He's been on Twitter since 2009, but Kevin Harvick saved some of his finest commentary and observations for the second half of the current NASCAR Cup Series season. The driver of the No. 4 Ford has been consistently rewarding his more than 1 million followers on social media with worthwhile tweeting since mid-summer.
Though Ross Chastain left many speechless by pulling off a preposterous gamble at the close of Sunday's Martinsville race, Harvick had plenty to say.
Ross Chastain gave NASCAR fans a memory that will endure
What Ross Chastain did on the final quarter of a lap on Sunday was equal parts gaudy, savvy, and desperate, with dangerous probably also worthy of a mention. Riding the outer wall with the throttle wide open propelled him past multiple cars and slid Chastain ahead of Denny Hamlin for the final berth in next weekend's Cup Series Championship 4 at Phoenix.
If it wasn't the greatest move in the history of NASCAR, it's at least in the conversation. Putting it in perspective, Chastain completely overshadowed the performance of Christopher Bell. And all Bell did was pull off his second triumph this month in a win-or-go-home scenario, a feat that few drivers accomplish even once in their career.
Kevin Harvick's take on Ross Chastain was the best NASCAR reaction
Kevin Harvick has driven in the NASCAR Cup Series since 2001, making 789 starts. He could have reasonably thought he had seen it all by now, but Sunday at Martinsville suggested otherwise. Ross Chastain forever changed the way we'll think about great race finishes.
NBC Sports reported Chastain clocked 18.845 seconds on the final lap, breaking the Martinsville record of :18.954. He passed five cars between Turn 3 and the finish line at a peak speed estimated at 50 mph faster than normal racing speed over the final furlong.
His car looked stunningly fast even in slow motion. At real speed, commentator after commentator suggested that the decisive move resembled something one might see on an Xbox console.
Harvick summed it up along those lines:
"I should have played more video games… #fail," he tweeted.
A day later, Kevin Harvick says it still doesn't look real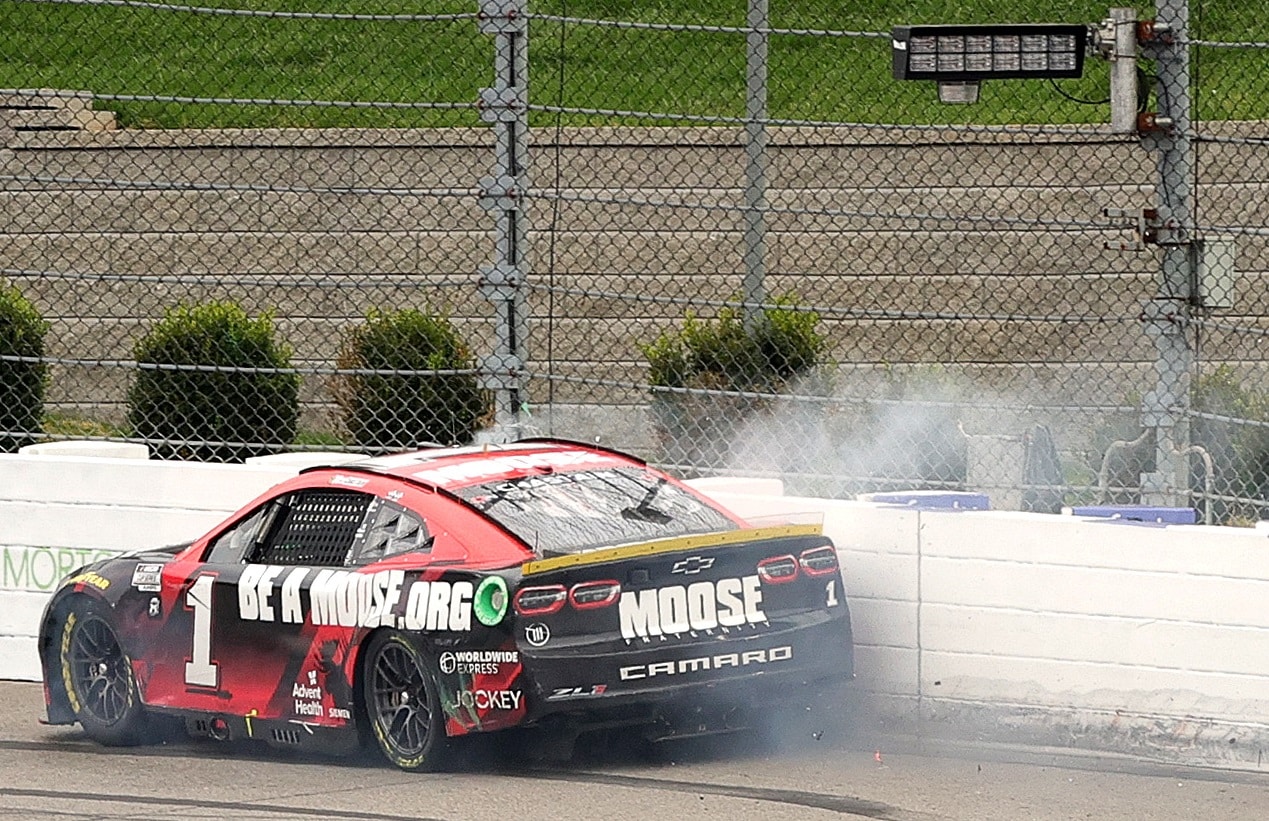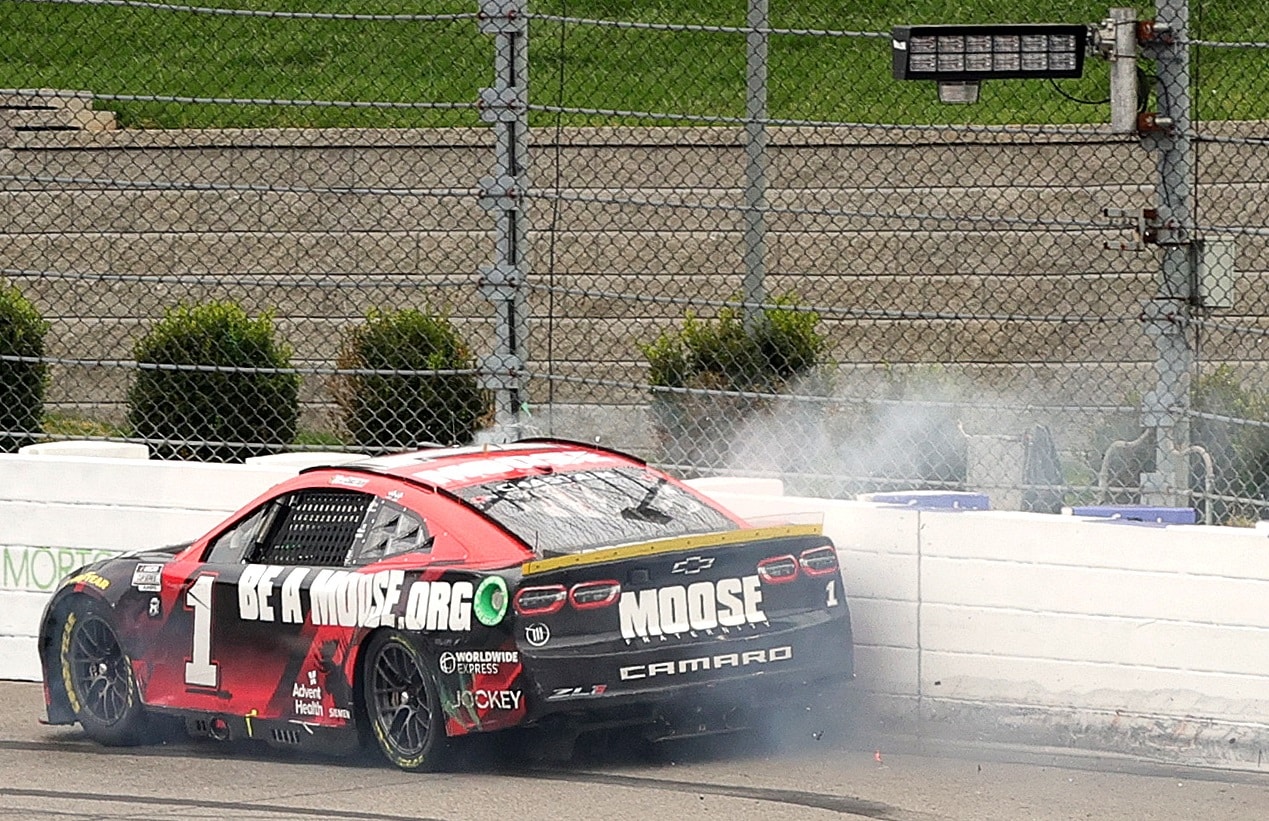 Formula 1 driver Fernando Alonso was on much the same wavelength as Kevin Harvick, tweeting, "This is the best thing of 2022 in motor racing! We all did this on video games with damage disable. Never thought this could become reality."
For his part, Harvick tweeted some additional thoughts about Ross Chastain's mad dash. Asked by a follower if what Chastain did would have been possible with last year's Gen 6 model, he responded, "Absolutely no way it works in the old car."
In another tweet on Monday, Harvick said he'd watched the replay multiple times, and it still didn't look real yet.
"Imagine telling yourself 'When you get to the end of the straightaway shift to 5th and never lift, let go of the wheel, and ride the wall,'" he wrote. "Won't work every time but it did this time!"
Got a question or observation about racing? Sportscasting's John Moriello does a mailbag column each Friday. Write to him at [email protected].
Have thoughts on this topic? Keep the conversation rolling in our comments section below.