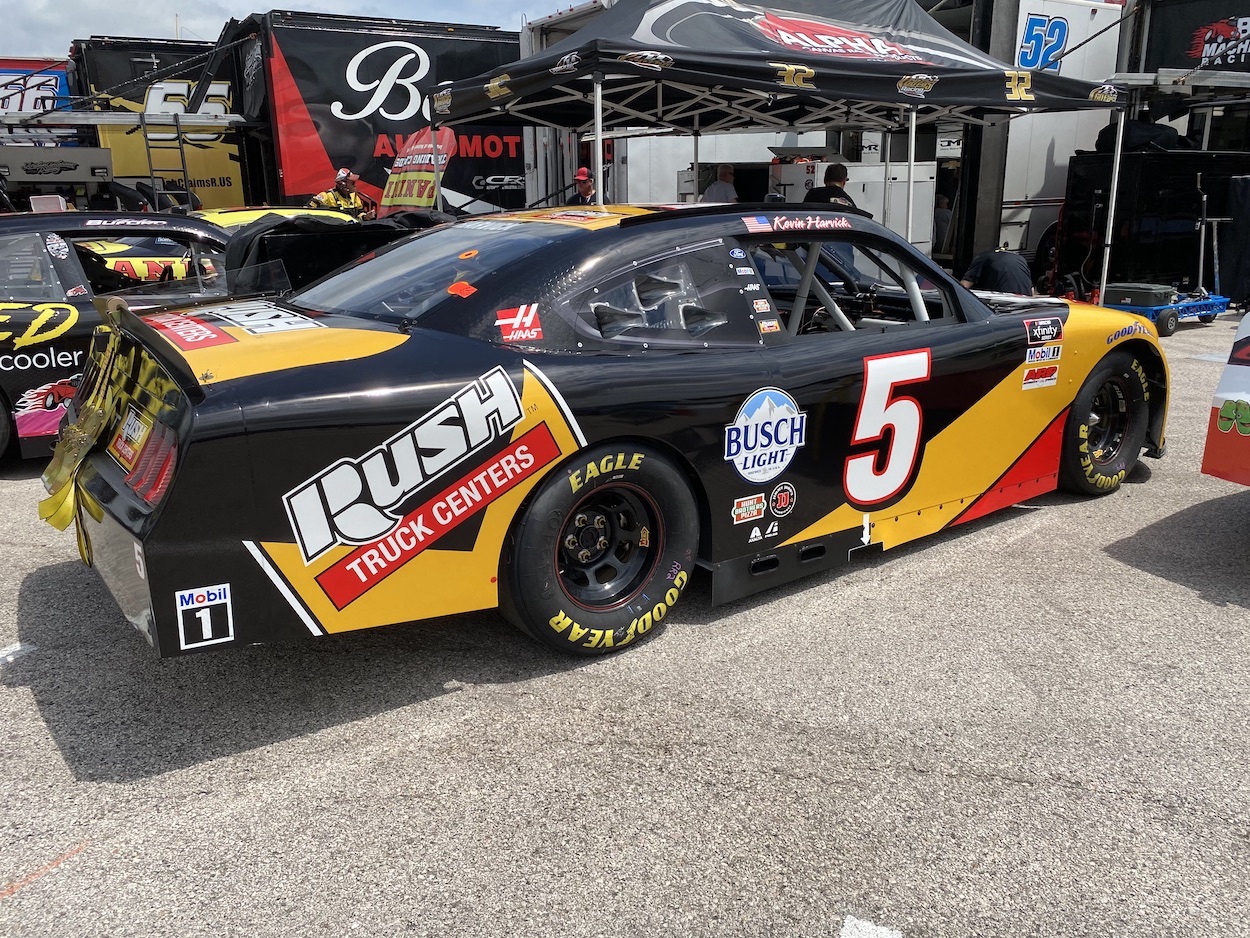 Kevin Harvick Blasted NASCAR Years Ago and Finally Gets His Wish This Weekend at COTA
Kevin Harvick criticized NASCAR several years ago for a stagnant schedule but will get a chance this weekend in Austin to drive a new track at COTA.
NASCAR at COTA is finally here. It's not only been one of the most talked-about Cup Series races for the 2021 season but one of the most anticipated events on the schedule in years. It's the first time NASCAR has made a stop in the state capital of the Lone Star State, and it's understandably coming with Texas-size expectations.  
For Kevin Harvick, it's been a long time coming. Just a few years ago, Harvick had harsh words for NASCAR about a "stagnant" schedule. This weekend in Austin, Harvick and NASCAR's top three national touring series will have an opportunity to race on the world-class track for the first time. To overcome the lack of track knowledge, Harvick will be just one of several familiar faces in unfamiliar races.  
Kevin Harvick complains about NASCAR's 'stagnant' schedule
Future NASCAR Hall of Famer Kevin Harvick is one of the most respected drivers in the Cup Series with his 58 wins and the 2014 championship to his credit. His voice matters. 
Interestingly, a year after winning his title, Harvick got vocal and didn't mince his words when he expressed his thoughts on the schedule and growing the sport. 
"You can beat a dead horse as much as you want, but it doesn't come back to life," Harvick said of the schedule during a media availability at Talladega Superspeedway. "Sometimes you just have to change things up to keep the excitement and the enthusiasm in our sport, and I think our schedule is definitely the weak link along with some of the venues we go to."
NASCAR comes to Austin and COTA for the first time
Since NASCAR announced the 2021 race at COTA, there's been a buzz about the Texas event from drivers and fans for a multitude of reasons. For starters, NASCAR's announcement expanded its footprint into a new major market in Austin, the Texas state capital. The new stop offers a much-needed change of scenery, which Harvick said was desperately needed back in 2015.
But this isn't just your average new venue by any stretch of the imagination. COTA is a world-class facility that opened in 2012 and has hosted numerous other top racing forms, including IndyCar, MotoGP, and the most prominent, Formula 1 and the United States Grand Prix.  
While the drivers are undoubtedly enthusiastic about the new track, it also comes with the understanding that it will be a challenge unlike any other as this road course is a 20-turn layout with dramatic elevation change. It will test even the best road course racers. 
Kevin Harvick had success at first-time tracks
Kevin Harvick knows a little something about finding success at first-time tracks. Back during his rookie season in 2001, Harvick picked up the second Cup Series win of his career on NASCAR's inaugural visit to Chicagoland Speedway.
Although Harvick is excited about competing at COTA, he bluntly admitted to CBS Sports that winning isn't necessarily the top priority:  
"We're going to a new market. We're going to a great racetrack that's obviously already building its own racing legacy. And however the race turns out this weekend — it matters, but it doesn't. I think the event is the story this weekend because of the fact that we're going to a great facility in a huge market. And we're gonna go there and compete."
Because of COTA's newness and unfamiliarity to the entire field, Harvick and several other Cup Series drivers, including two-time Cup champion Kyle Busch, Tyler Reddick, and Cole Custer are getting behind the wheel in the Xfinity Series to get in as many laps as possible before the big show on Sunday.
Like Sportscasting on Facebook. Follow us on Twitter @sportscasting19.