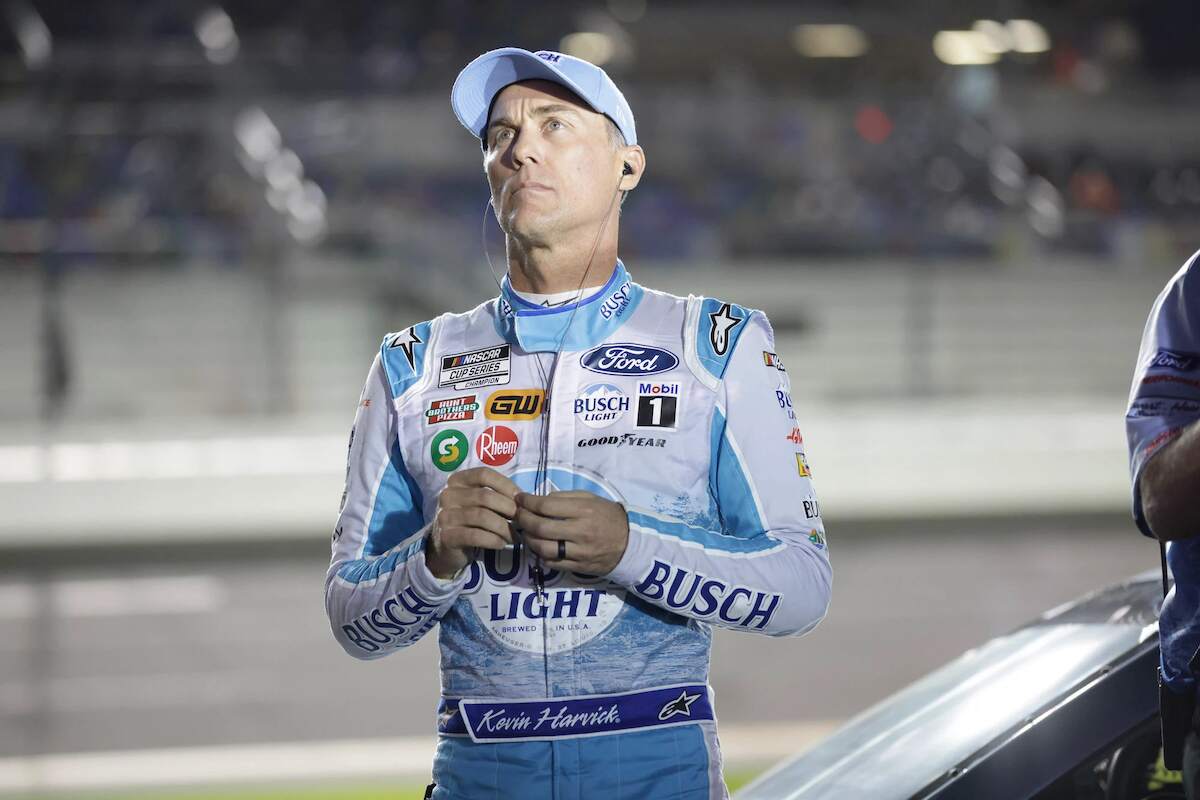 Kevin Harvick Calls on NASCAR to Consider Major Change to Cup Series, and Some Fans Won't Like It
Kevin Harvick has never been afraid to share his opinion on NASCAR and is calling on the organization to make a big change in the Cup Series.
Kevin Harvick has never been afraid to let NASCAR know what's on his mind. At 46, the 2014 Cup Series champion has been around a while (since 2001 in Cup) and witnessed a lot of change in the sport. 
In 2022, the Stewart-Haas Racing driver appeared on a racing podcast and said he has another major change in mind for NASCAR in the future. Shorter races. And he's not alone.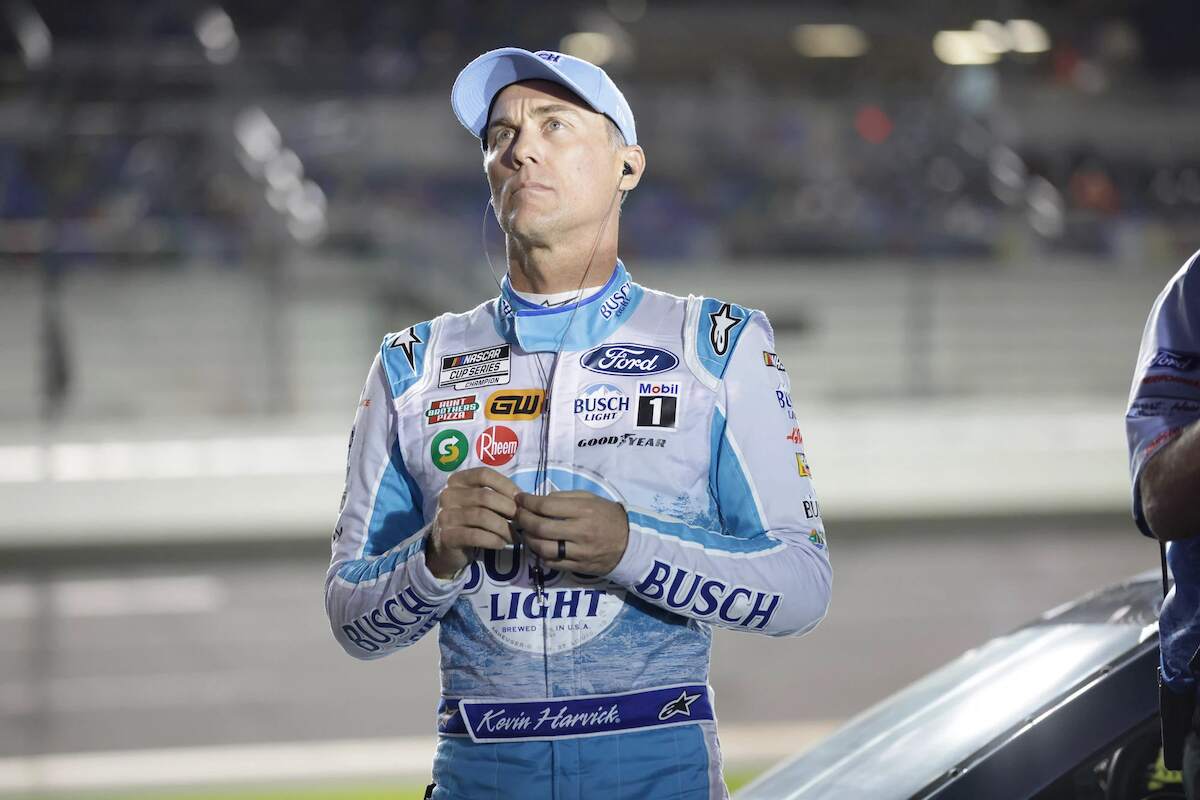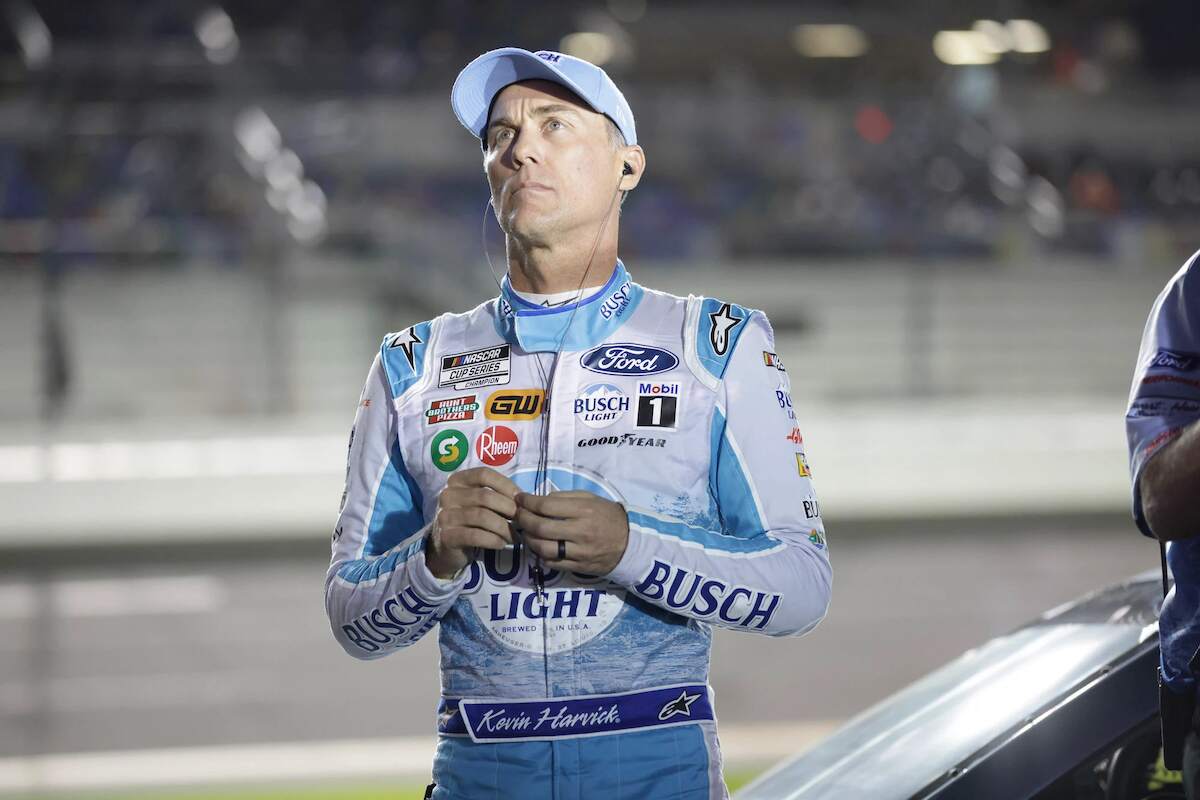 Kevin Harvick has been outspoken on past issues with NASCAR
In the past few years, Kevin Harvick publicly called out NASCAR several times. In May 2021, at the first-ever Cup race at Circuit of the Americas, the driver went ballistic, directing his anger at NASCAR for allowing the race to continue in dangerous conditions:
"It's the most unsafe thing I've ever done in a race car by a lot. I let off and the guy behind me hit me wide-open because he never saw me. It's unbelievable that we're out there doing what we're doing because we're in race cars that aren't made to do this, and if you can't see going down the straightaway, it's absolutely not safe. Not even close."
A few months later, Harvick again called out the organization for safety issues, but this time pertaining to the Next Gen car and concerns of poor crash tests:
"As we sat in the drivers' meeting that NASCAR had with us to show us everything, I think that the most frustrating part of the whole process is the fact that the safety piece to the drivers and the conversation with the drivers, which was asked for by the drivers, was had at the very end of everything.

And as you look at that, I think the guys driving the cars are owed at least the respect enough to at least be a part of the process of what's going on. Everybody is just a little bit frustrated with how all that's been handled."
Harvick has called for shorter races
In 2022, COTA was dry, and the Next-Gen car has proven safe thus far in multiple incidents. Harvick recently visited with journalist Davey Segal on his podcast. The topic of race lengths came up. The SHR driver didn't hold back and offered a take that will undoubtedly catch some fans by surprise.
"The thing that people have to realize, there's going to be a lot more cautions," Harvick said. "It's not the racing that we've had for the past several years with a limited amount of cautions. There's going to be a ton of cautions as we've seen through all these races. I don't think, from a driver's standpoint, any of us want to race 500-mile races anyway.
"500 miles at Atlanta with a restrictor plate. That was a long day. It felt like we were in there forever. I think the Daytona 500, obviously, needs to be 500 miles, but the Coke 600 could be debated. But the rest of these races, they shouldn't even allow them to have 500-mile races. They, to me, seem like a thing of the past."
It's safe to assume not all fans will agree, especially those traditionalists. But Harvick's assessment aligns with a number of fans who don't want to commit to three and a half to four hours of racing for 36 weekends out of the year.
Hailie Deegan agrees for a different reason
Kevin Harvick is a 47-year-old veteran driver who's won 58 Cup Series races and the 2014 title — destined for the NASCAR Hall of Fame. Conversely, Hailie Deegan is the 20-year-old Truck Series driver in her second season without a win to her credit. She also offered her thoughts on shortening Cup races.
"Think about it," Deegan said in a Twitter conversation this past weekend. "As a driver your not gonna sit and ride for half the race if the length is shorter. Nothing happens during most cup races till the last stage for that reason. Also if you want younger fans to take interest, you have to keep in mind there attention span is shorter."
She offered another thought on the matter a few minutes later. "Also in my opinion a lot of people don't have 4 hours 36x a year to spend watching a race on tv," she said.
While some might dismiss Deegan's input as irrelevant, it's simply a matter of numbers as to why her voice matters. In today's online age, Deegan is an influencer with a combined following of more than five million fans across all social media channels. Those fans want to hear what she has to say.
And those fans are the future of NASCAR. If NASCAR is serious about growing the sport, it should listen to the spectrum of its fans. Deegan and Harvick provide a pretty good representation of how broad it is, and they think shorter races are the future of the sport. 
Like Sportscasting on Facebook. Follow us on Twitter @sportscasting19.