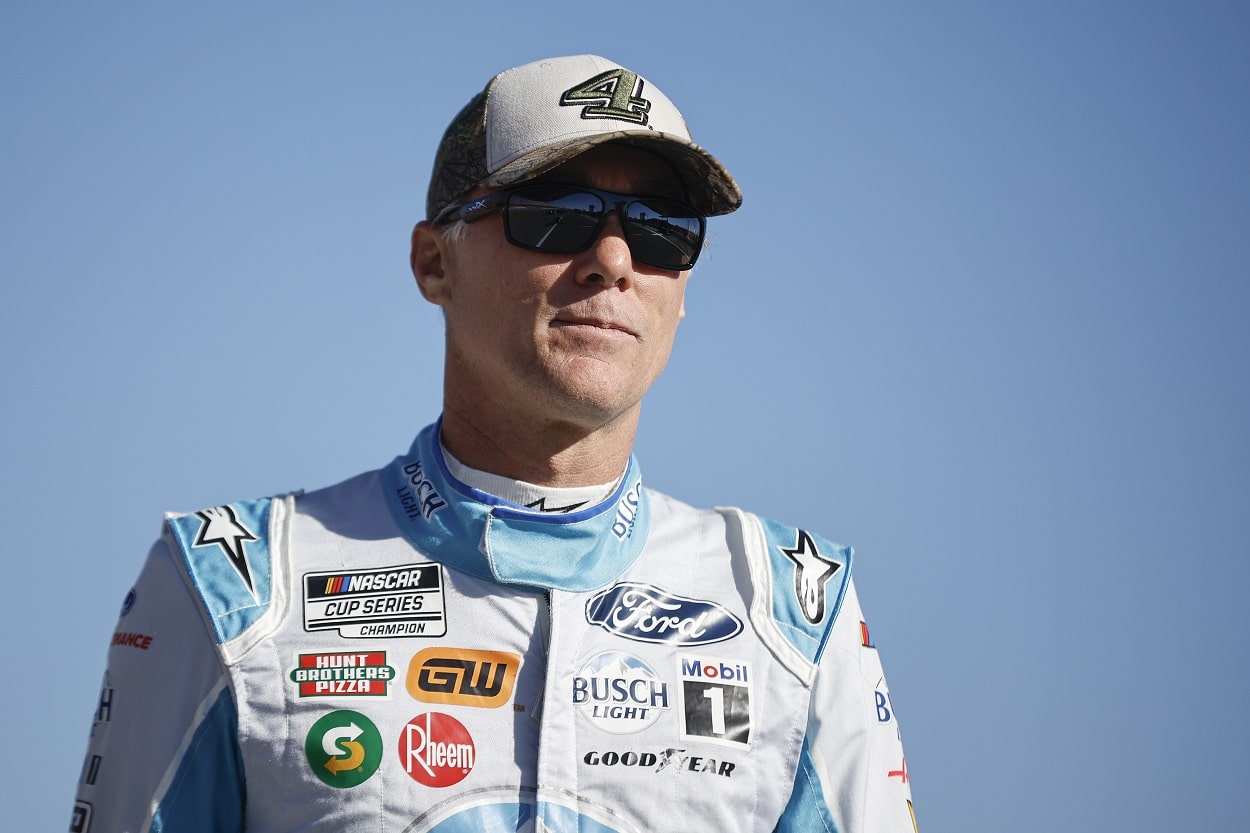 Kevin Harvick's Final NASCAR Cup Series Season Can Really Only Go 1 of 2 Ways
What should expectations be for Kevin Harvick in his final NASCAR Cup Series season?
Kevin Harvick followed through on his word at the beginning of the offseason that he would decide his future before the start of the 2023 campaign. However, he still created a storyline that will be interesting to follow throughout the year.
Harvick is about to embark on his 23rd season in the NASCAR Cup Series to put a period on a NASCAR Hall of Fame-caliber career, as he announced recently that he will retire from his job as the full-time driver of the No. 4 car at Stewart-Haas Racing at the end of the season.
Kevin Harvick has career statistics that rank among NASCAR's all-time best
He has accomplished all of the significant feats that typically highlight a Hall of Fame career. He won the 2014 Cup Series championship, the 2007 Daytona 500, two Coca-Cola 600s, two Bristol night races, three Brickyard 400s, and the 2020 Southern 500. His 60 wins are tied with Kyle Busch for the ninth most in series history.
He also has 47 Xfinity Series wins and two championships, along with 14 victories in the Truck Series. His 121 wins across the three NASCAR national series are third all-time behind only Busch with 224 and Richard Petty at 200.
Harvick does not need to run the 2023 season to add anything to his resume or stature in the sport. At 47 years old, he is a sure-fire, first-ballot Hall of Famer, which is part of why his final season will carry some added intrigue.
Other Hall of Fame drivers have struggled in their final seasons
Several Hall of Fame drivers have preceded Harvick into retirement in the last decade. Jeff Gordon finished his full-time driving career in 2015. Tony Stewart followed him into retirement in 2016. Dale Earnhardt Jr. did the same after the 2017 season. And Jimmie Johnson ended his full-time NASCAR career in 2020, although he has returned to run select races on the 2023 schedule.
Aside from Gordon, who reached the Championship 4 thanks to the only win of his final season at Martinsville Speedway, none of those farewell seasons went particularly well.
Stewart, who's obviously now Kevin Harvick's boss, missed the first eight races of his final season because of a back injury he sustained in an offseason ATV accident. He still made the playoffs with his first win in more than three years coming at Sonoma Raceway, but he was eliminated after the first round of the postseason and finished the year 15th in the championship standings.
Earnhardt went winless in his final two full-time seasons, although he missed the second half of the 2016 season because of a concussion he suffered in a testing crash at Kansas Speedway. Earnhardt managed only one top-five finish and ended the season 21st in the points standings in his final year.
Johnson had one of the more incredible runs of success in the history of the sport during his 19 full-time seasons. He won at least two races in 16 straight seasons from 2002-17 and finished 10th or higher in the points standings in 15 of those years, which of course, included his record-tying seven series championships.
His final three years were completely different, however. He did not win a race, topped out with five top-fives in 2020, and missed the playoffs his last two years.
Harvick salvaged a good, not great, 2022 season late in the regular season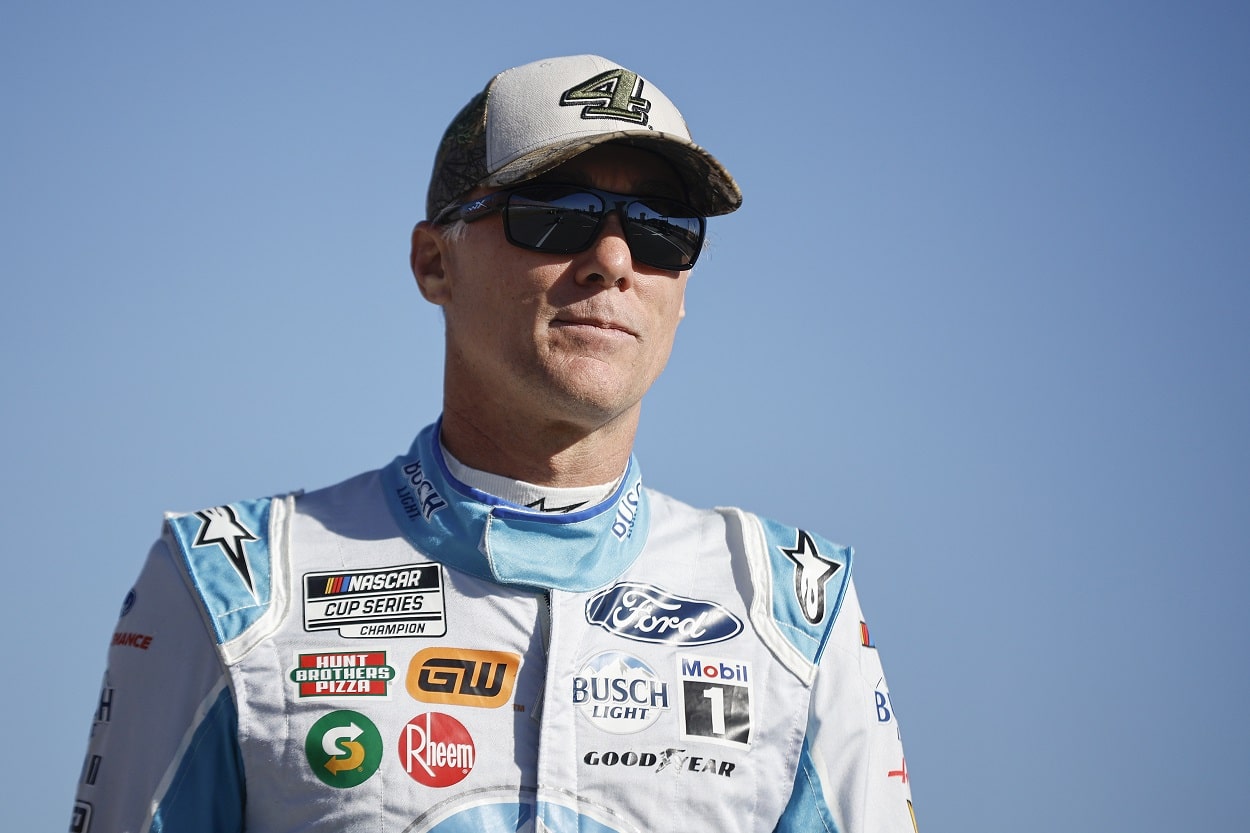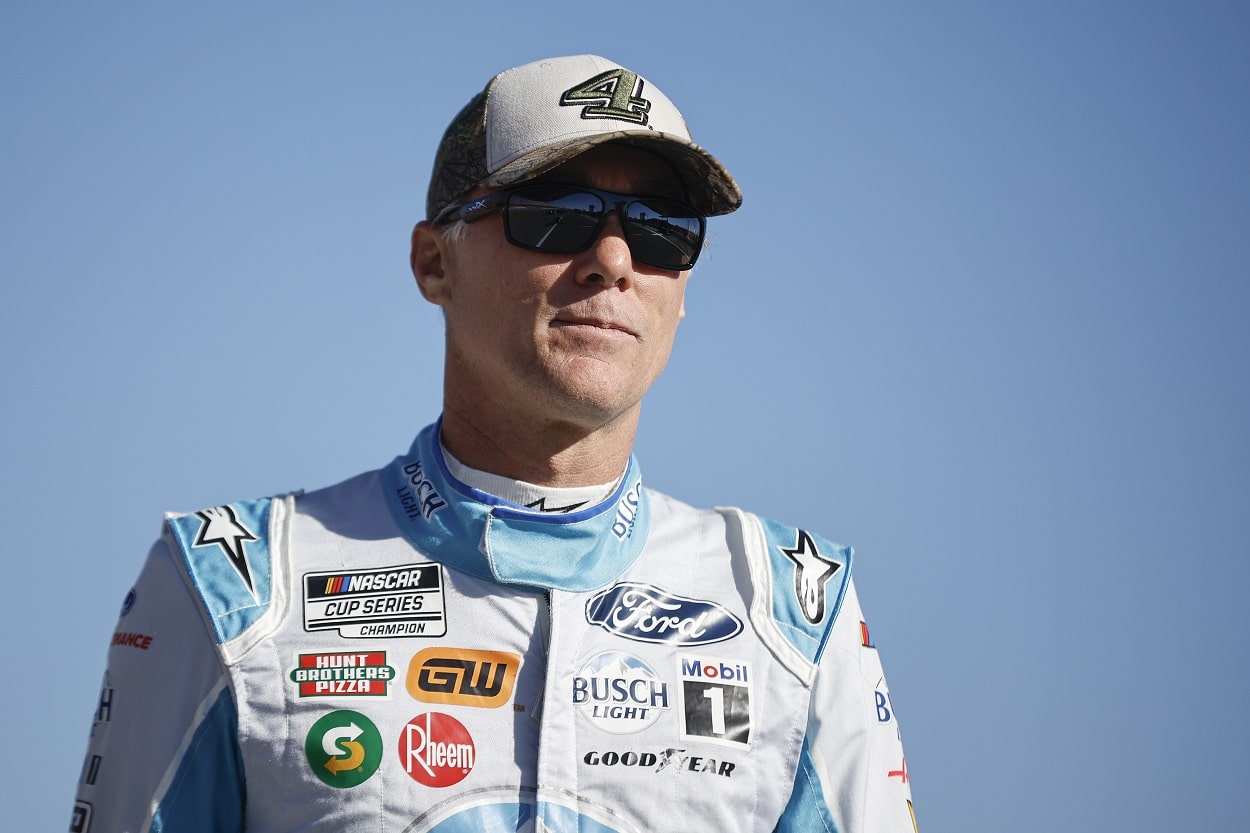 Harvick's career appeared headed in that direction when he went winless in 2021, which was his first season without a victory since 2009. He had still not reached Victory Lane through the first 22 races of 2022 and was in danger of missing the playoffs for the first time since he was 19th in 2009. 
The series then visited Michigan International Speedway in August, and Harvick led the final 38 circuits of the 200-lap event to score his first victory since the 2020 night race at Bristol Motor Speedway.
He then won again the following week at Richmond Raceway, and suddenly the narrative of his season changed from possible regression toward retirement to potential Championship 4 contender.
A fire in his No. 4 car in the playoff opener at Darlington Raceway and a crash the next week at Kansas essentially ended his championship chances immediately. But his surge late in the regular season provided a glimpse that maybe he can still be a legitimate title contender even in his final season.
Still, the father of two children said he has found there are other aspects of his life he wants to dedicate his time to that extend beyond his racing career.
"It's definitely been hard to understand when that right moment is because we've been so fortunate to run well. but sometimes there are just other things going on that become more important and, for me, that time has come," Harvick said in an SHR press release announcing his retirement.
Harvick still has the talent and resources at SHR to win races and be a championship contender in his final season. But other top-tier drivers have shown in the recent past that it is hard to produce consistent strong runs when retirement looms at the end of the season.