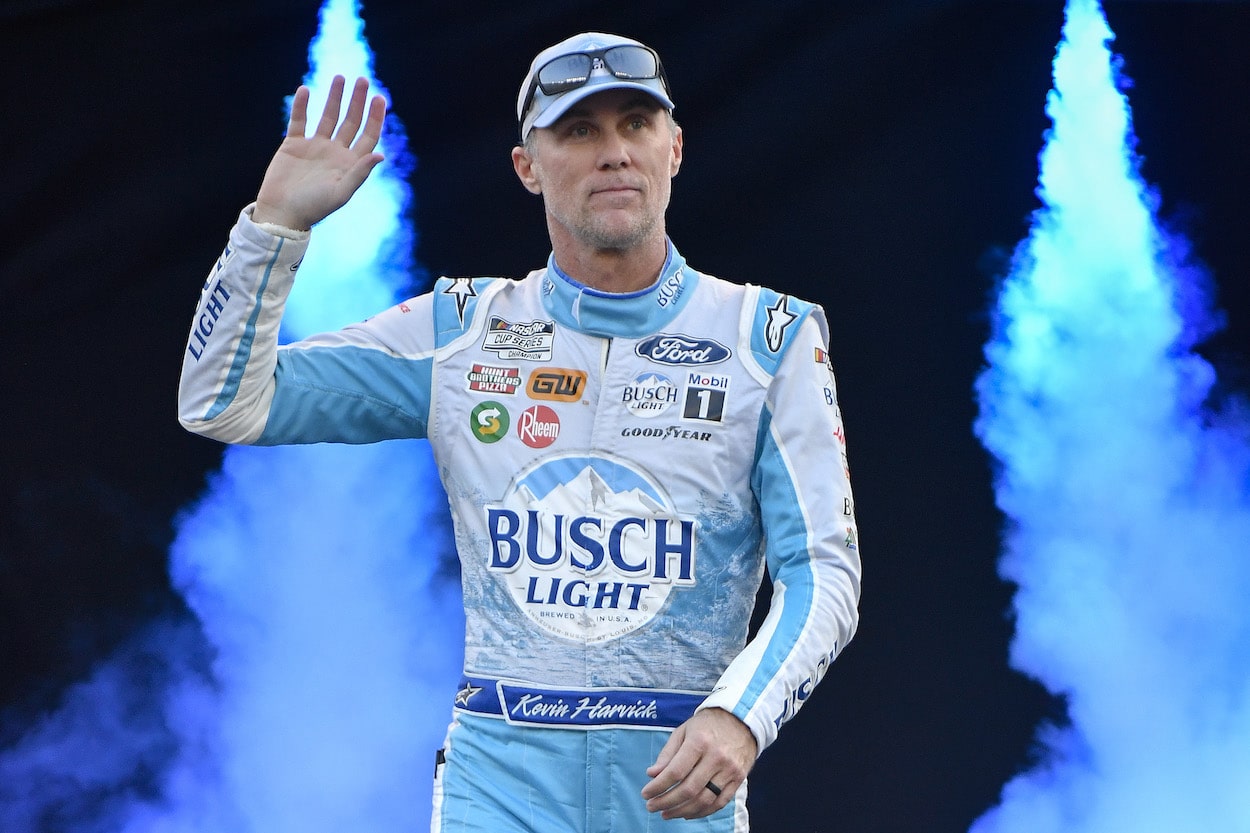 Kevin Harvick Needs to Start Making Retirement Plans Now That He's Eliminated From the NASCAR Cup Series Playoffs
For three leading reasons, Kevin Harvick should start seriously considering retirement.
Entering the 2022 NASCAR Cup Series playoffs, Kevin Harvick had some momentum at his back and some real reason for optimism. He'd just snapped a 65-race winless streak less than a month earlier at Michigan International Speedway and then made it two victories in a row the following weekend at Richmond Raceway.
Even though Harvick didn't begin the playoffs as the championship favorite, he was arguably one of about six or seven drivers with a legitimate chance to claim NASCAR's biggest prize in November's season-ending race at Phoenix Raceway.
That's not going to happen, though.
Handicapped by a dismal finish in the first two races of the Round of 16, Harvick needed a spectacular outcome in Saturday night's elimination race at Bristol just to reach the Round of 12. But he finished 10th — well short of where he needed to finish to advance — and left Bristol as one of four original playoff drivers no longer in championship contention. 
Although Harvick is under contract with Stewart-Haas Racing through the 2023 season, it's hard not to wonder at this point whether he — in his heart of hearts — really wants to continue racing beyond 2022. The 2014 Cup Series champion has had a lot on his mind recently, and most of it hasn't been all that positive.
But this didn't just start a few days ago — or even a few weeks ago when he suddenly became more vocal about issues of concern. Harvick has seemed less than thrilled on multiple fronts for most of 2022.

Up next are three reasons why Harvick should forgo the final year of his contract and announce that this will be his final season as a Cup Series driver.
1. Kevin Harvick is past his prime
It's hardly a coincidence that Kevin Harvick has won just two NASCAR Cup Series races in two years. At age 46, he's the oldest active full-time Cup Series driver.
Historical data suggests that most drivers go into a statistical decline around age 43, if not a little earlier. Although Harvick bucked this trend as a 44-year-old in 2020 when he rang up a series-high nine wins, his drop-off in performance since has been nothing less than staggering.
Although he's won more races this season than he did in 2021, when he was shut out of Victory Lane for the first time since 2009, his overall stats haven't impressed. Based on his current pace, he will finish the year with fewer top-five finishes than he's recorded in any year since at least 2013. And even if he finished in the top 10 in all seven remaining races, he'd still finish the year with fewer top-10s than he posted in each of the last seven seasons.
While it might be tempting to blame Harvick's decline on the Next Generation Cup Series car that debuted this year and has created some growing pains for just about every team, the reality is that his drop-off in performance started last season — with the old car that had been around since 2013.
No, the biggest difference between the Kevin Harvick who won nine races in 2020 and the Kevin Harvick of 2022 is that this Kevin Harvick is two years older. And his skills are clearly in decline.
Said Harvick of his 2022 season after being eliminated from title contention over the weekend at Bristol: "Nothing has gone right, really."
That quote — attributed to Harvick in the postrace transcript provided by Ford Racing — sounds like a quote from a frustrated driver. And one who knows his best days in racing are behind him.
2. Kevin Harvick doesn't feel safe in the Next Generation race car
If there's one thing Kevin Harvick has made abundantly clear in the past few weeks, it's that he's not pleased with the safety features of the Next Generation car.
From accusing NASCAR of not wanting to spend the money it takes to make the car safer to claiming that the sanctioning body hasn't moved quickly enough in addressing growing safety concerns, Harvick has held nothing back in making his feelings known and heard.
"The whole safety thing is really kind of second fiddle [to NASCAR] right now — and I just don't think that's fair to the drivers," Harvick during a recorded media availability at Kansas Speedway on Sept. 10. "I do not think it's fair to the drivers, and we can debate all day, but debating isn't really fixing anything."
Harvick is one of several drivers to lash out about recently what they deem to be the new car's inadequate safety features, but he's been the most vocal critic by far. Part of the anxiety surrounding the Next Gen car stems from the season-ending concussion Kurt Busch suffered in a qualifying crash at Pocono in July. And other drivers, most notably Denny Hamlin, have even more recently dealt with soreness from impacts felt inside the Next Gen.
"I think when I look at the car itself, it's not rear impacts, it's not front impacts, it's not side impacts, it's all impacts," Harvick said at Kansas. "No matter what [NASCAR's] filtered data says, it's not what the drivers are feeling. And we need a louder voice."
Along with being critical of the impact drivers are feeling when they crash, Harvick has taken aim at NASCAR for not doing more — sooner — to deal with the new car's tendency to catch on fire for no obvious reason. Harvick's car became engulfed in flames during the Labor Day Weekend race at Darlington, forcing him to bail out of the vehicle and lose precious championship points despite not running into anything that should have triggered such an inferno.
Moments after escaping from the car uninjured, Harvick minced no words with regard to how he felt about the situation, which NASCAR has since taken steps to fix.
"What a disaster, man — for no reason," Harvick said during a televised interview with NASCAR on NBC. "We didn't touch the wall, we didn't touch a car, and here we are in the pits with a burned-up car, and we can't finish the race during the playoffs because of crappy-ass parts."
The parts to which Harvick was referring aren't parts supplied by his team. They're from an outside vendor assigned by NASCAR to provide teams with certain standard parts.
"If the teams were in charge of stuff like that, and the proper input was put in place, we would have never had more than two fires [all season] if the teams were in charge for the whole field," Harvick said during the Kansas press conference. "The teams would have collaborated and not been so slow to react."
All this begs the question: If Harvick feels unsafe and believes NASCAR hasn't taken the proper steps to address safety concerns, should he really continue to race beyond 2022?
The answer is obvious. It's no.
3. Kevin Harvick just isn't 'Happy'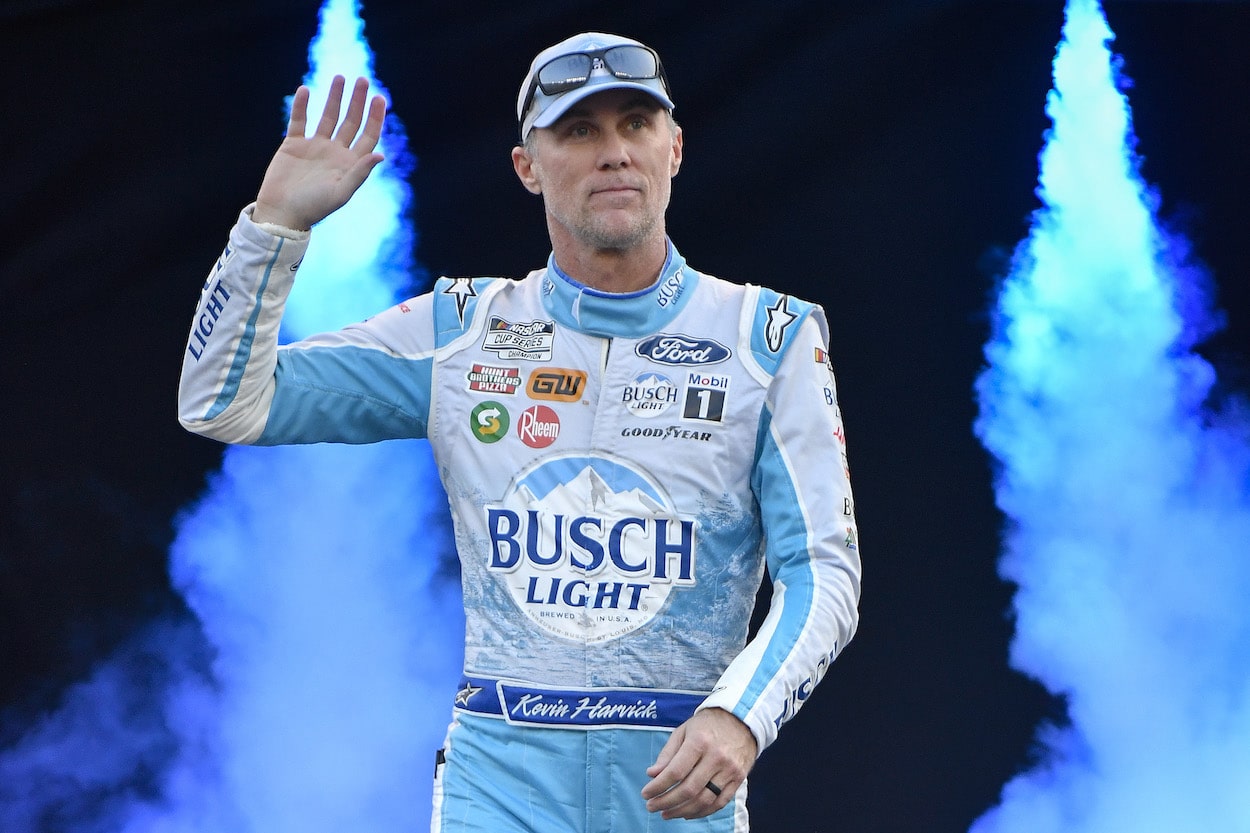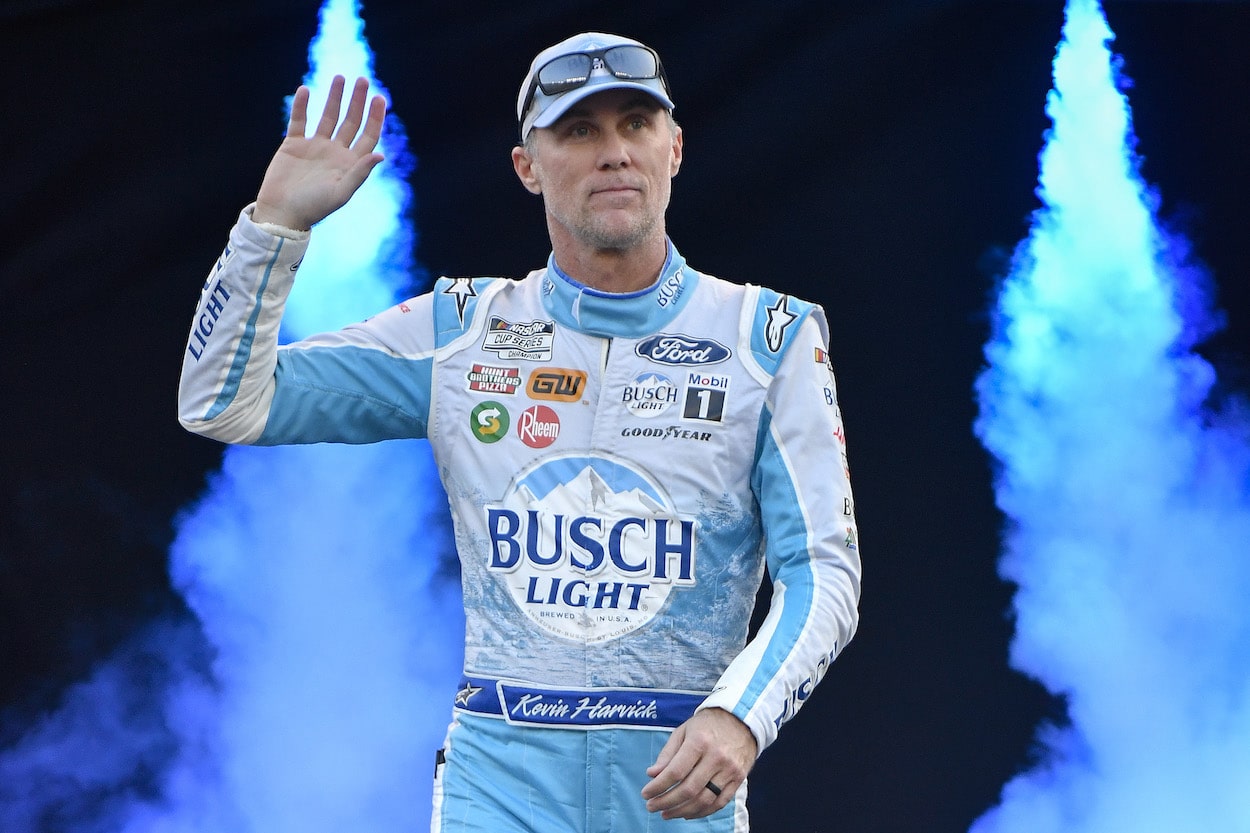 The new car is hardly the only item that Kevin Harvick — whose nickname is "Happy" — has been unhappy about this season.
He's offered less-than-flattering assessments of at least two venues where the Cup Series competes and will compete once again in 2023: the Bristol dirt track and the road course at Indianapolis Motor Speedway.
He's also thrown his pit crew under the bus, with the most notable instance coming in June at Sonoma where he finished fourth and blamed a slow pit stop for his failure to challenge for the win.
"We should've finished second at the worst," he told a group of reporters. "We screw up every week."
Those are pretty harsh words from a guy who's been around long enough to know that team morale means everything in NASCAR. But in that moment, Harvick obviously didn't care.
If the veteran driver is truly this indifferent to the feelings of his teammates — and he's unhappy about future schedules and driver safety and isn't performing at the highest level — he need not bother sticking around for another season.
To do so wouldn't serve anyone well, especially him. However, moving on at the end of 2022 would open up a highly coveted, last-minute seat for another driver in 2023.
As much as Harvick may not think he's ready to hang it up, way worse than taking an early retirement is being completely miserable in your job. 
And by all appearances, that's Kevin Harvick these days.
Like Sportscasting on Facebook. Follow us on Twitter @sportscasting19 and subscribe to our YouTube channel.