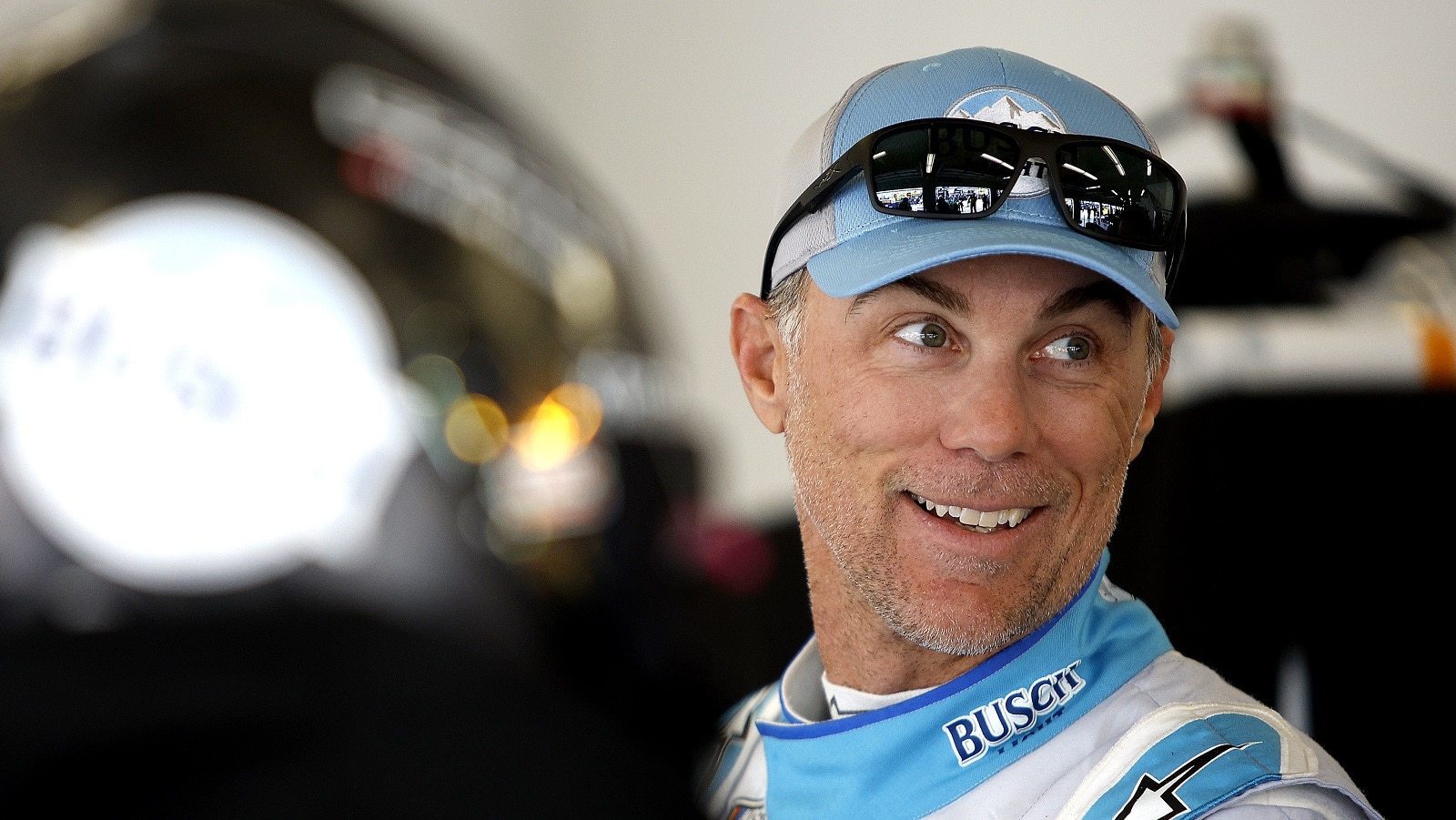 Kevin Harvick's Tirade Shows He Would Fit Right in as an NFL Quarterback, a Fellow NASCAR Driver Says
Kevin Harvick was bitter over a blown late pit stop that cost him a chance of winning at Sonoma.
Anyone who scoffs at the notion that time is money has clearly never suffered through an overly long pit stop in a NASCAR race like what Kevin Harvick experienced at Sonoma. A 12-second stop turning into more than 20 seconds in the late stages of a race takes winning off the table.
Harvick's reaction to his pit crew's gaffe highlighted the traits that would have made Harvick a quarterback as opposed to a punter had football become his profession. That's the opinion that a fellow driver shared this week.
Kevin Harvick's crew made a costly mistake at Sonoma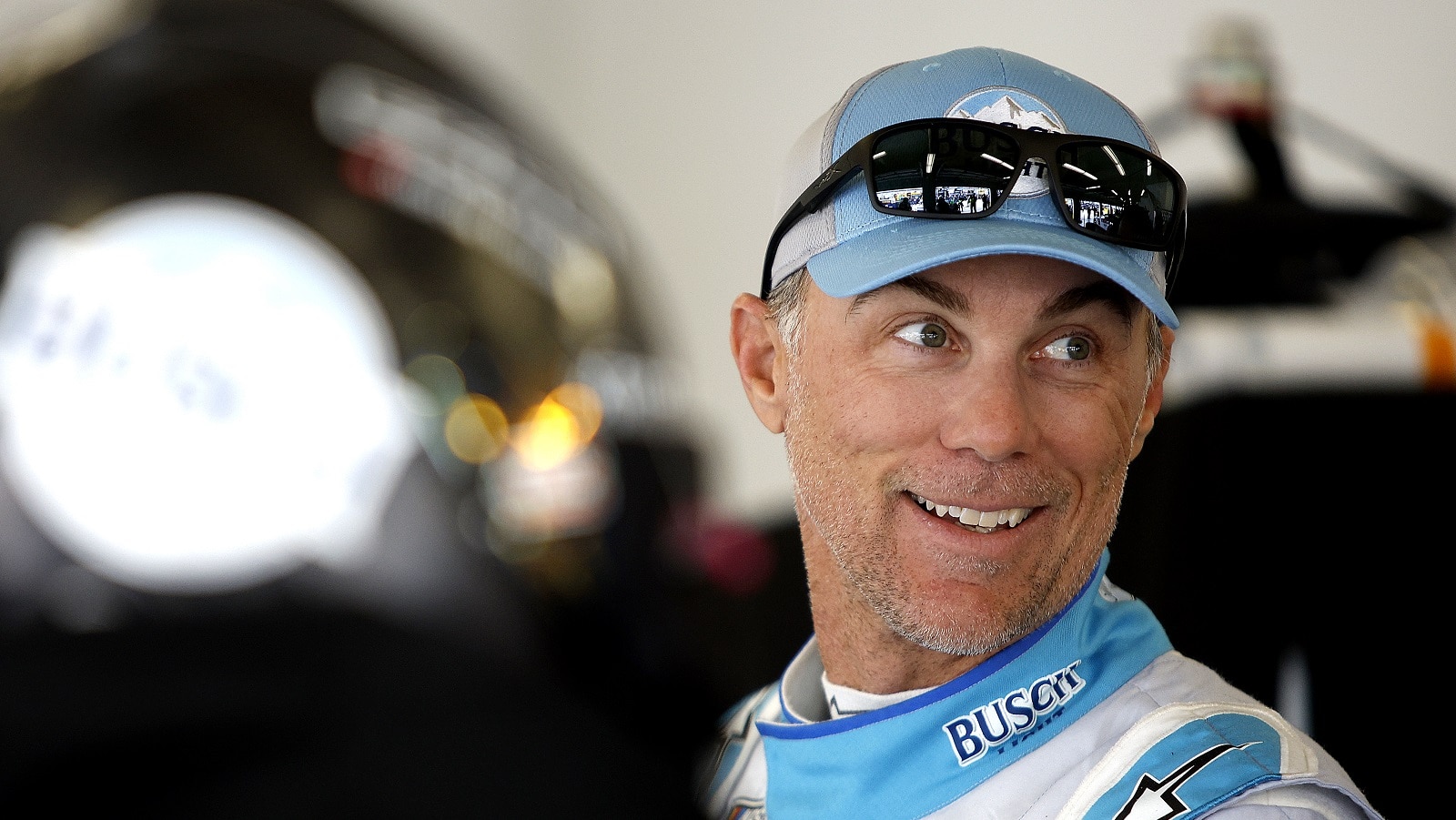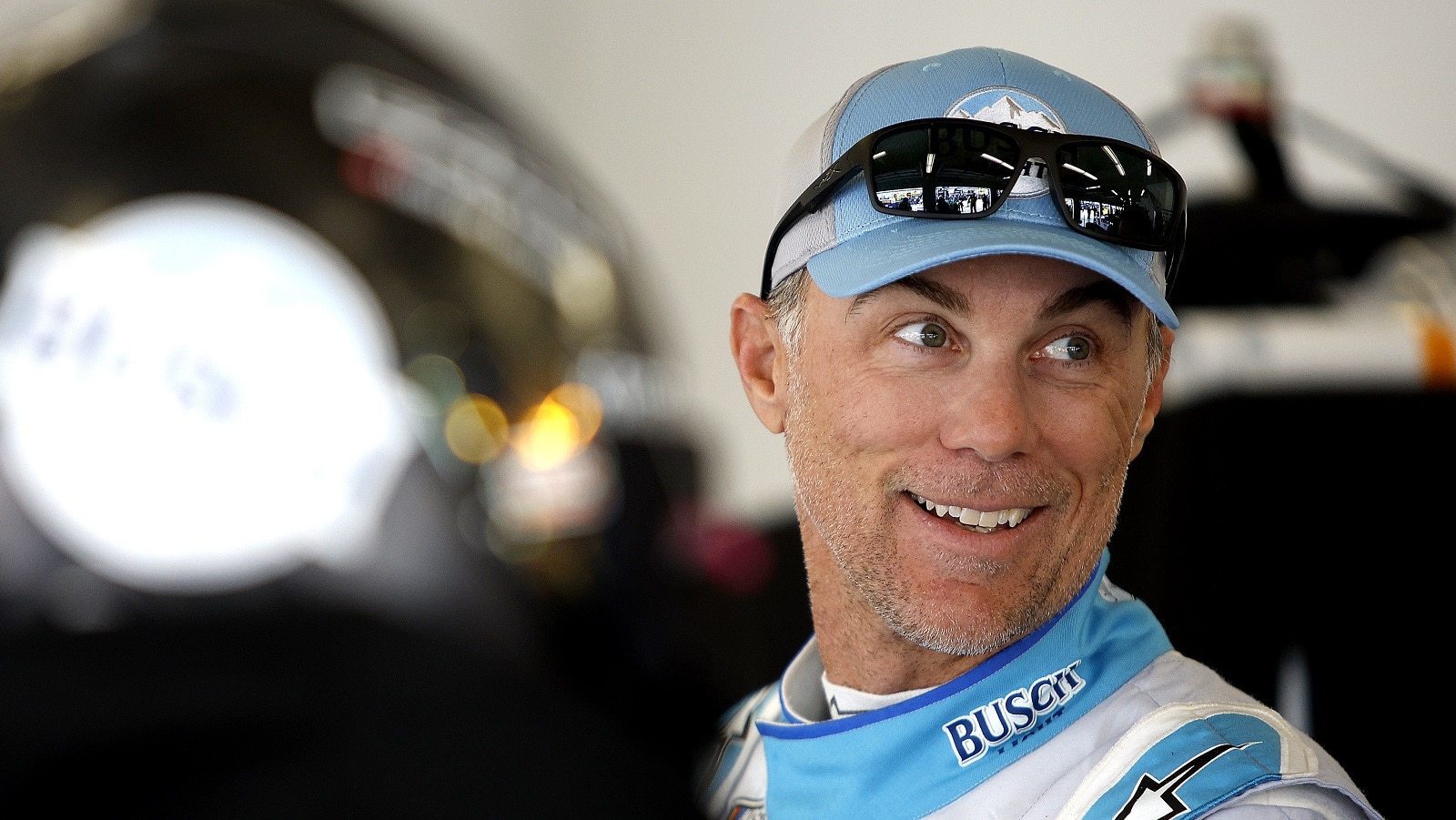 The NASCAR Cup Series has the week off, and that's a good thing for Kevin Harvick and the people he works with. It's going to take time to wash away the bitter taste of fourth place at Sonoma.
Harvick is 12th in points and winless, an uncomfortable combination nearly two-thirds of the way through the regular season. He had a legitimate shot at winning on the road course until he pulled into the pits with 29 laps to go.
Harvick was running third to eventual winner Daniel Suarez and second-place finisher Chris Buescher. Harvick and Buescher pulled into adjacent pit stalls for a race within the race; the first one out would have the best shot at running down Suarez. The RFK Racing crew got Buescher out in 12 seconds. Problems required the Stewart-Haas Racing team to jack up the left side of Harvick's Ford twice, and he left the pit nearly 10 seconds after Buescher departed.
It cost Harvick 11 places and ended his chances of winning.
Kevin Harvick was furious during and after the race
Watching Chris Buescher pull out of the pit lane far ahead of him infuriated NASCAR Cup series veteran Kevin Harvick. "I swear to God, we look like the biggest f****** bunch of wankers every single week on pit road," he said over the team radio.
Harvick continued to spew in speaking to reporters afterward. If it seemed overboard, remember we're talking about the 2014 NASCAR Cup Series champion, a man with 58 victories since 2001. Harvick sets the bar high.
"I know Kevin has always been really hard on his pit crews, but he is a person that demands excellence," fellow driver and part-time TV analyst Parker Kligerman said on the NASCAR on NBC Podcast. "You have to understand, Kevin Harvick would have been successful if he chose to be an NFL quarterback, an NBA player, or a race car driver."
Kligerman wasn't speaking in terms of physical talent.
"Mentally, as a competitor, as an athlete, that guy is incredible at turning it on and being absolutely perfect and doing the work behind the scenes to be perfect. I think people have known him for so long in the sport and seen that. They see the public side of his frustration when it doesn't go right and the run-ins he's had.

"But he is a top-level driving talent who works as hard, if not harder, than anyone else out there."

Parker Kligerman
Parker Kligerman can identify with him
When the season concludes in November and people look back on the year, one topic that will be discussed relentlessly is the work of pit crews. Cup Series teams have had a difficult time servicing the Next Gen model, but Xfinity and truck series teams have also experienced too many lapses midway through the season.
While discussing Kevin Harvick's frustration on Sunday at Sonoma, Parker Kligerman pointed to his own misfortune there a day earlier. A slow final stop cost Kligerman eight positions in the Camping World Truck Series race. He fought his way back to seventh place, but he was sure a top-three result was within reach before the sub-par stop.
"That was one of the more deflating moments I've had in the car this year," Kligerman said. "I was working that hard, driving, passing so many cars, putting ourselves in position and thinking, 'Alright, just put me out in the same position.' I'd done all the work and to lose eight spots on pit road, having a similar 20-some-odd second stop, was just devastating. … You put yourself in position and you get let down. It's a really infuriating position."
All stats courtesy of Racing Reference.
Like Sportscasting on Facebook. Follow us on Twitter @sportscasting19 and subscribe to our YouTube channel.