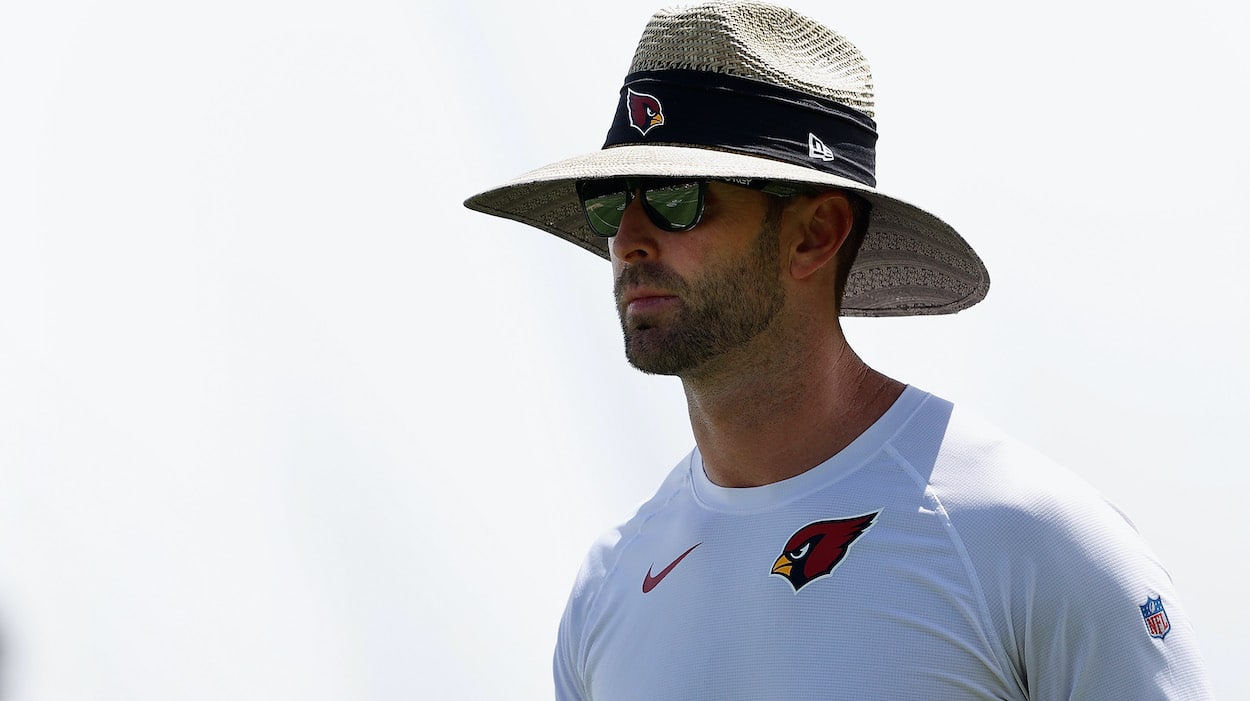 Kliff Kingsbury 'Bought a One-Way Ticket to Thailand,' but May Have to Come Back Sooner Than Planned
Kliff Kingsbury got out of town after the Cardinals fired him, but jobs with the Rams or Patriots could lure him back to coaching.
The Arizona Cardinals fired head coach Kliff Kingsbury on Black Monday after the 2022 season ended. The former Texas Tech quarterback and head coach didn't have much success in the NFL. In four seasons at the helm in the desert, Kingsbury had just one winning season and put up a final record of 28-37-1. While he may not be a great NFL head coach (at least yet), he is a good play-caller and could help a team as an offensive coordinator. In fact, there are several teams — the Los Angeles Rams and New England Patriots — interested in Kingsbury for this role, but to get the coach, they'll have to buy him a return plane ticket to get him back from Thailand.
Kliff Kingsbury got out of the country after his firing 
On Black Monday, the day after the final NFL Sunday of a season when franchises fire head coaches, Kliff Kingsbury was one of those let go. Cardinals owner Michael Bidwill parted ways with both his head coach and general manager, Steve Keim, after a disappointing (and dysfunctional) 2022 season.
But while firing a coach and GM after a 4-13 makes sense, letting this pair go after giving each a contract extension through 2027 last offseason shows why the Cardinals are perpetually one of the worst franchises in the NFL.
This five-year extension means two things for Kingsbury. One is that he is very rich. Two is that he doesn't need to jump back into an NFL job for a paycheck.
With those two things combined, it makes sense that NFL insider Peter Schrager revealed Saturday that Kingsbury is on an extended, exotic vacation and is in no hurry to get back for an offensive coordinator gig.
"I don't know if this is breaking news or not. Kliff Kingsbury is in Thailand right now. He bought a one-way ticket to Thailand, and he's already been contacted by several different teams whether he wants to interview about a job. And he said, 'No. I'm good,' Schrager explained.
"He's being paid [for] five years, guaranteed, by the Arizona Cardinals," Schrager continued. "That check hits every two weeks. He's going to take his time if he wants to come back to football. But for now, he has told all teams he's not interested in returning at the moment."
While Schrager makes it sound like Kingsbury will be on a beach with an umbrella drink in his hand for the foreseeable future, there are at least two jobs that could lure the coach back to The States.
Possible Kingsbury destinations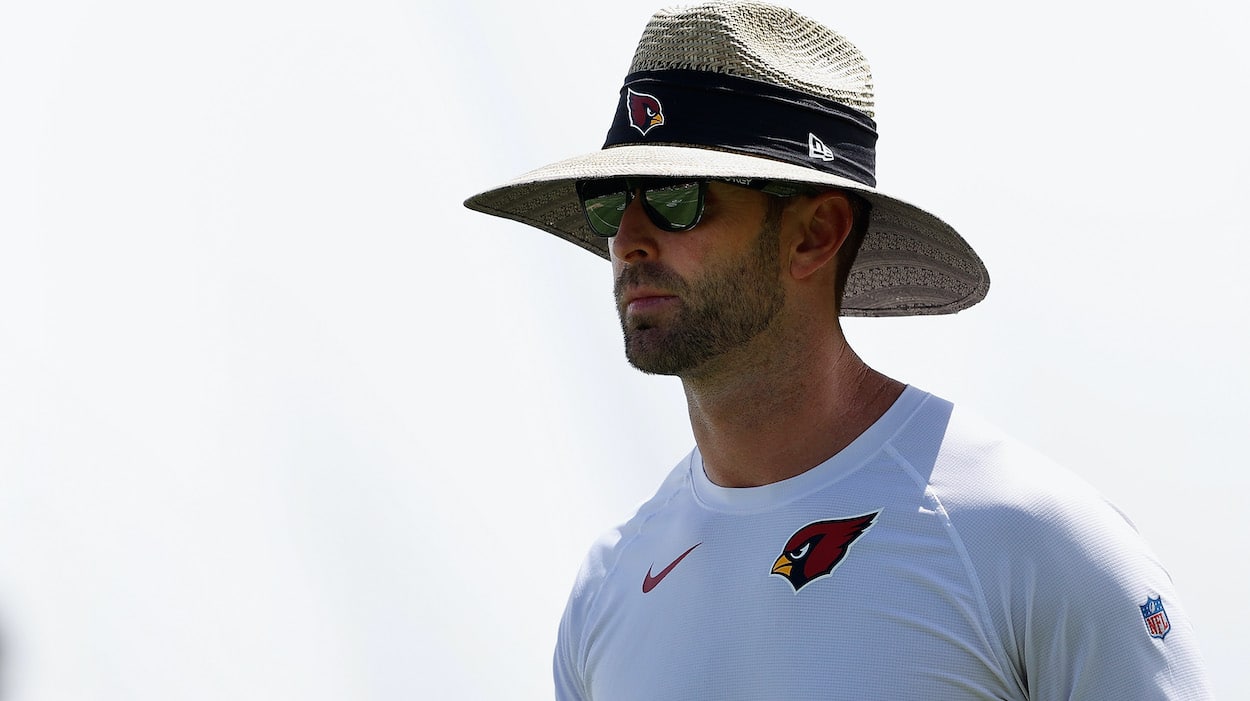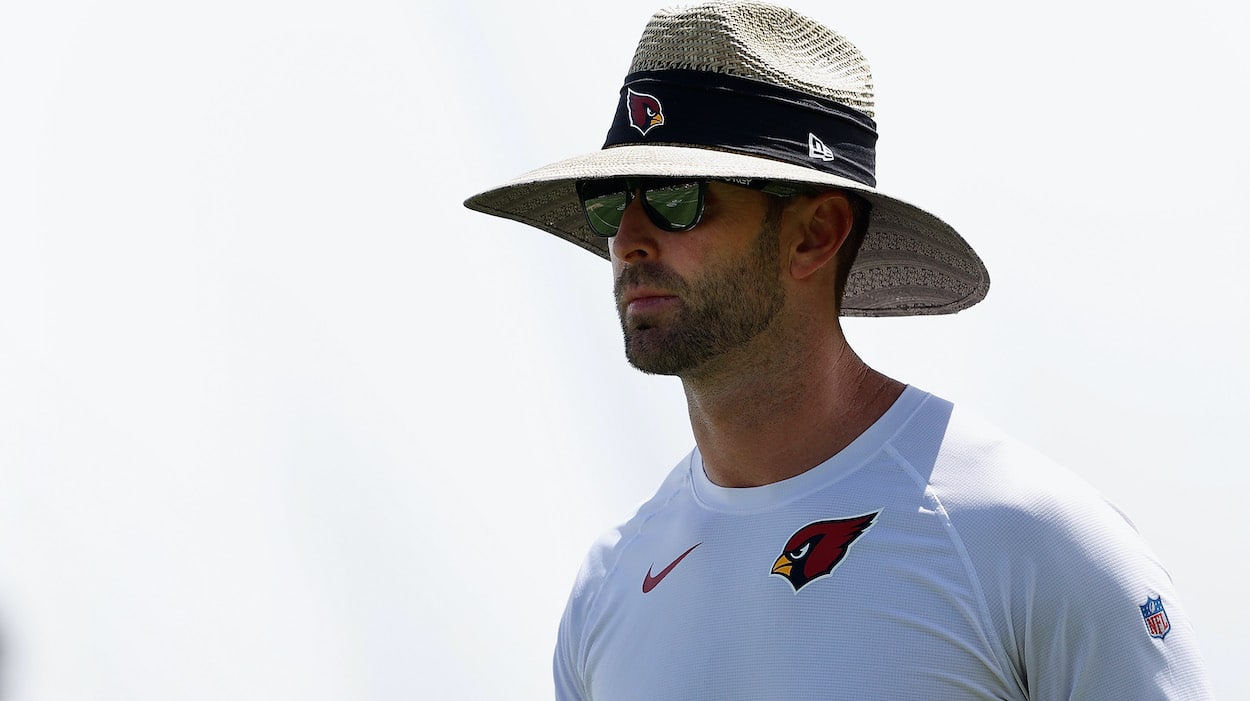 For many of us, if we were Kliff Kingsbury, we'd keep cashing those Cardinals checks from Thailand — or his palatial mansion we saw at the 2021 NFL Draft — for the next few years.
However, football coaches love to coach.
If Kingsbury gets the itch to put the headset back on this offseason, there are two opportunities that may be too enticing to say no to.
The first is as offensive coordinator for his good friend Sean McVay. After flirting with retirement, McVay has already announced he'll be back for the 2023 season with the Los Angeles Rams.
The Rams' 2022 OC, Liam Cohen, left to go back to Kentucky, so McVay is without a head offensive assistant. There are plenty of issues in LA, including a banged-up, soon-to-be-35-year-old QB in Matthew Stafford. That said, a chance to work with his buddy could bring Kingsbury back.
Kingsbury's other potential opportunity is with the franchise that drafted him out of Texas Tech back in 2003 and helped make him a coach.
The former QB spent a year with the Patriots, learning from Bill Belichick and Tom Brady before bouncing around the NFL, NFL Europe, and the Canadian Football League ahead of his coaching career.
After a horribly failed experiment of having Matt Patricia and Joe Judge run the Patriots offense, Belichick needs a real OC. Kingsbury is rumored to be at the top of his list.
No matter how much the Rams and Patriots want him back, though, it sounds like Kliff Kingsbury isn't coming back anytime soon.